Yield Farming Tied To Play to Earn Games & NFTs + related NFT airdrop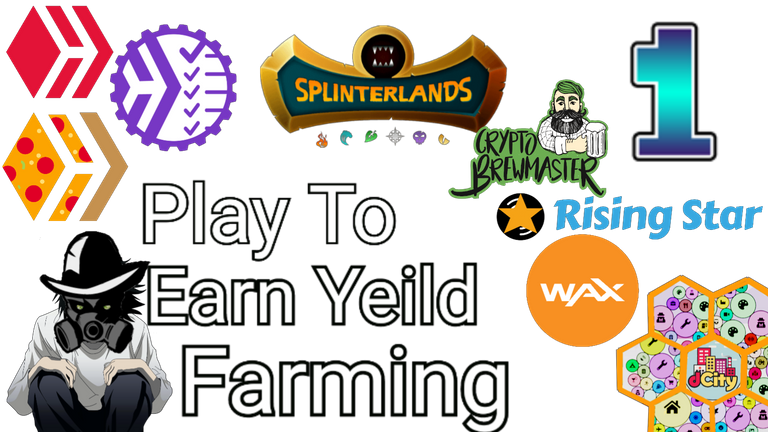 Yield farming when referring to Crypto or NFTs is defined as follows-
"Yield farming, also known as yield or liquidity harvesting, involves lending cryptocurrency. In return, you get interest and sometimes fees, but they're less significant than the practice of supplementing interest with handouts of units of a new cryptocurrency. The real payoff comes if that coin appreciates rapidly."
What does the serious subject of DeFi have to do with Ply to Earn Games or NFTs?
As it turn out quite a bit, Weather a Method of distribution of NFTs Like Crypto Monkeys, or genuine DeFi from Play to Earn crypto.
Diesel Pools
Using Liquidity Pools on play to earn Crypto or NFT related Crypto on the HIVE blockchain Can be a good way to make the most of your profits.
On Tribal Dex A HIVE liquidity Pool is Known as a Diesel Pool,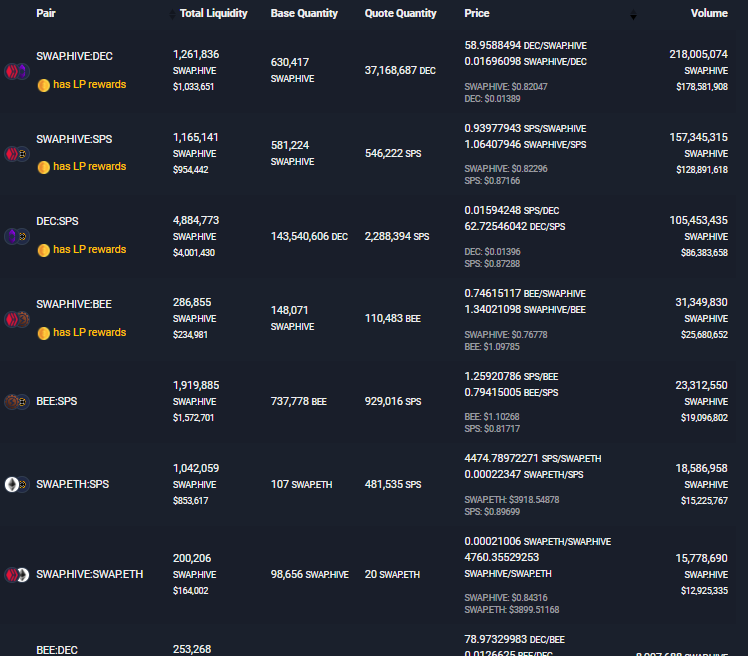 You see the ones marked Has LP Rewards are the Pools I focus on Note that many are Splinterlands Crypto Such as SPS & DEC. Though these dont at first glance have that High of a Return I use Dec & SPS Diesel pool with about $3,000 USD worth of Crypto currently added to the liquidity pool.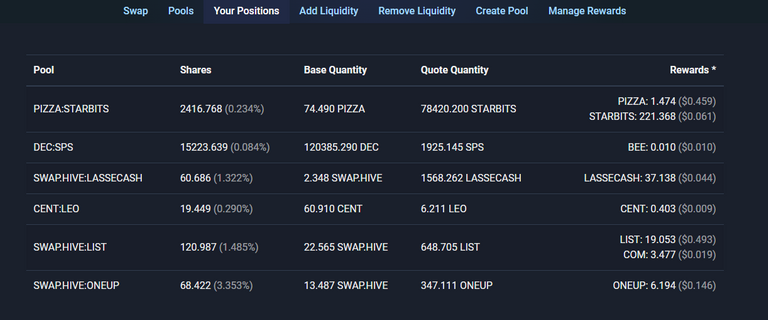 For $3000 a penny a day is nothing so why Use this Liquidity pool? It applies to the SPS airdrop any DEC Leveraged in these Diesel Pools are awarded double the Airdrop points it would be in Hive engine account or in game.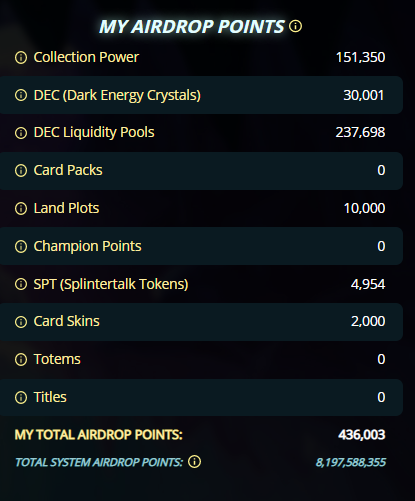 Since Splinterlands is the Number one Blockchain Game in the world right now Splinterlands Crypto prices are Extremely high.
Though the New packs have presale as a viable option for some for many the Crypto & NFTs are the only way of getting SPS.
With the DEC Price this High doubling that SPS airdrop point value is all the better.
Though I love to talk about Splinterlands Its Diesel pool(s) Are far from the only one Related to NFTs or Play To Earn Games paying well right now.

One of my other Favorite Diesel Pools right now are the PIZZA Pools Many of which tie to NFTs or Play to Earn.

My favorite is the STARBITS PIZZA Diesel Pool Right Now any way as both are rather easy to get & the payout is rather High.

See the STARBITS are free as they are the crypto you earn Playing Rising Star, A free Play to earn HIVE game.
https://www.risingstargame.com?referrer=chubb149
My Referral is above new HIVE users should start with Rising Star as It is 100% free No Joke.


See above are all my invites only 4 of which didn't stick with the game many became regular players.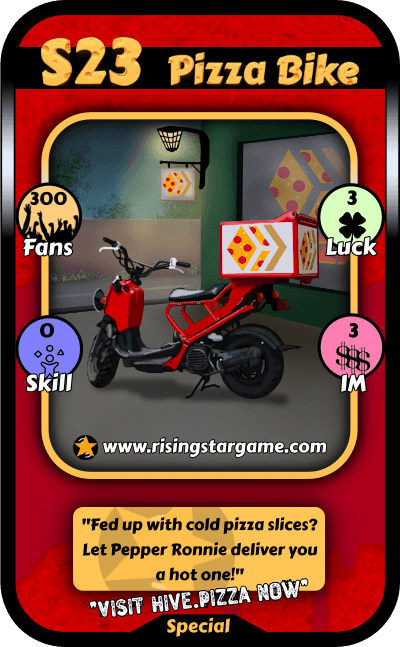 Rising Star has a PIZZA NFT & its using PIZZA as a payment method for Packs of Rising Star NFTs. Also Now PIZZA is a payment method on Hash Kings, So PIZZA is fairly pervasive with NFTs & Play to Earn.

If you thought the Play to Earn or NFT related Diesel Pools End here your dead wrong I'm just getting started.
These Last 2 Names are insider tips from yours truly I have been on HIVE a while & know How this Blockchain Operates.

Projects Like Hivelist, & 1Up may seem like an odd choice to bet on, but your wrong.

I having Been Here a while, I have clarity that only comes from prolonged observation. Its difficult at first to see the forest through the trees.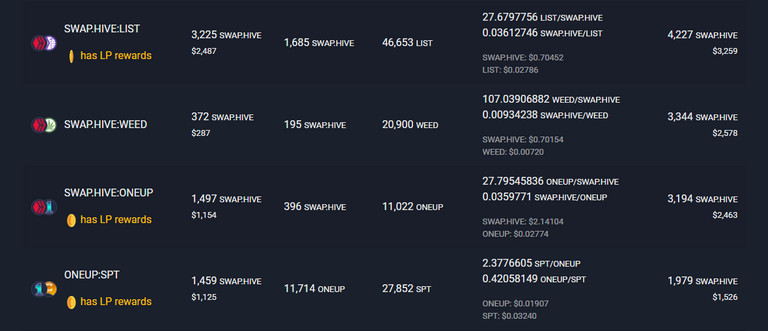 For this reason I'm focusing on these Liquidity Pools above the others 1up & HiveList are Both NFT related Services Here on HIVE.

HiveList Is a Great Service for Item Digital or Physical to be posted for resale. Now facilitating the creation of several Forms of NFTs across multiple blockchains.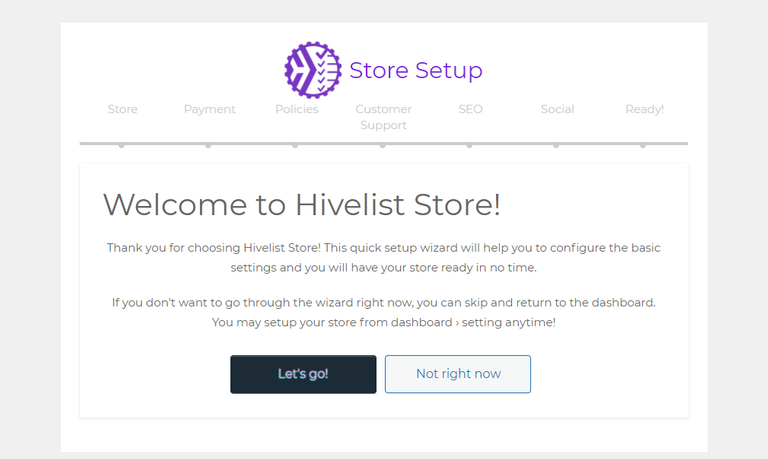 I'm even setting up a Hive List store To centralize My NFT Gallery to one location or Showroom.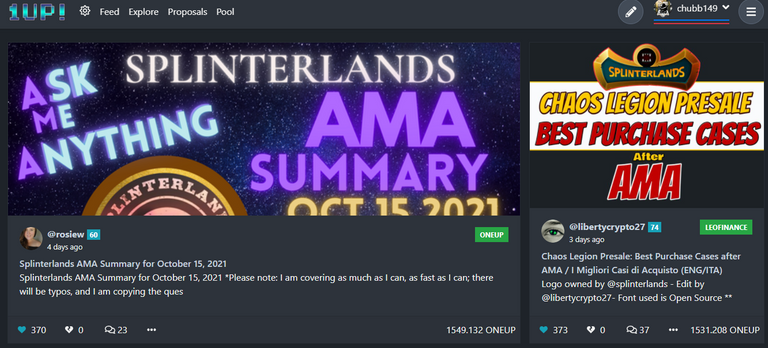 1up Is where you go to Blog about Play to Ern or NFTs on the HIVE Blockchain, Known as a Tribe these Front end Blogs pay you to write about their preferred subject matter in their tribes Crypto.
https://www.1up.zone/
1up Pays you ONEUP for Blogging about NFTs or Play to Earn on their Site or Hash tagging their site on another HIVE front end.


As you can See the HIVE blockchain has much of its focus on NFTs & Play to Earn Lately Projects Based in these two areas will likely perform well.
https://tribaldex.com/dieselpools/pools

NFT farming ASH
Shifting Gears to NFT ownership NFT / Crypto Yield farming For instance the Kind Found in Crypto Brew Masters.

ASH is a HIVE alt Awarded for Blogging on
https://www.aeneas.blog/
ASH also has ties to Crypto Brew Masters You can earn ASH for Placing High on the leader boards that week or Via ASH farming.
When Speaking about the Farming Before I had less experience with the system.

You buy one of 5 types of ASH farm NFTs from Crypto Brew Masters that Farm a set amount of ASH for a month then cool down a month.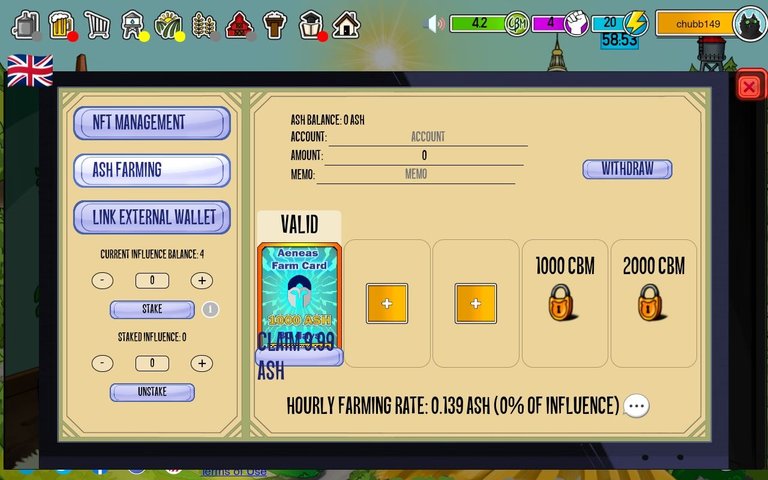 Uses for these ASH farming NFTs are infinite with a cool down period in between uses.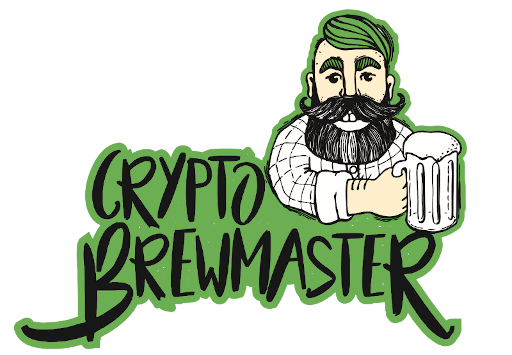 Owning 100 or More influencer NFTs in Game will allow you to Stake those as well effecting Pay out of ASH.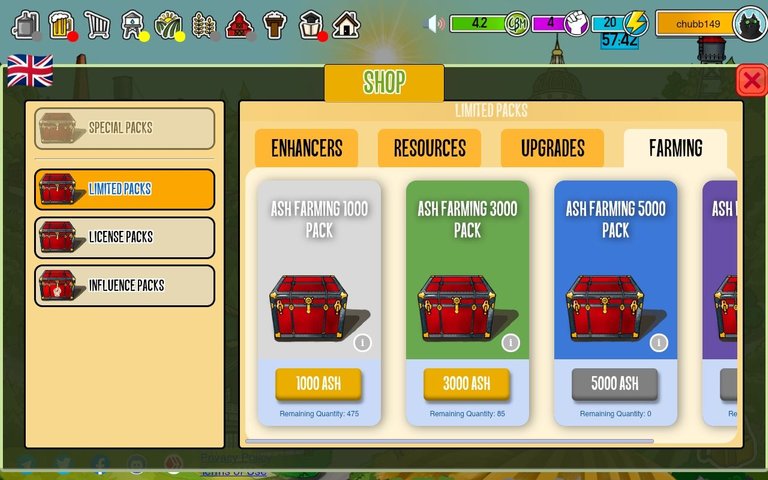 Though its a Process that may take a while to recoup losses I cant recommend the Aeneas Farm Cards enough as they have a few things going for them.
Crypto Brew Masters is the second NFT colection on HIVE with a successful WAX NFT portal.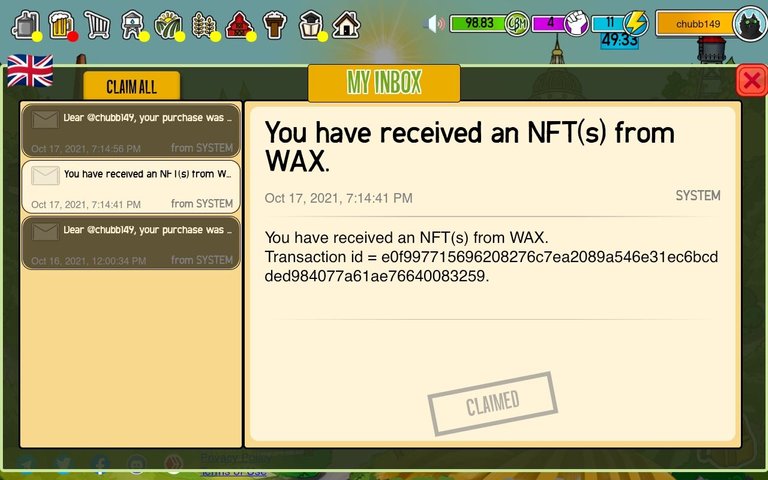 The Link with all the info to send NFTs to & from WAX to CBM
https://ecency.com/hive-140217/@cryptobrewmaster/wax-bridge-is-now-live
These Aeneas Farm NFTs can be sent to & from WAX now, So Yield Farming Land Plots now on WAX / HVE seems like the better bet when purchasing NFTs like this.

I like NFT collections on multiple blockchains especially WAX & HIVE as I know the challenges Devs face when implementing an NFT portal from one to the other.

Multi Blockchain NFT or play to Earn Collections have a greater stability & represent a lower risk to me an investor. This means investing more $$$ while still risky represents less of a risk then single chain NFT collections.
Crypto MonKey farming
Now there are a few WAX NFT Collections that fall under this description. Many of which are tied to Alien Worlds, One of their more famous WAX NFT collections Which I will Focus on today Crypto Monkeys.
Crypto Monkeys Is a WAX NFT collection with ties to BANO as well as Alien Worlds & Upland.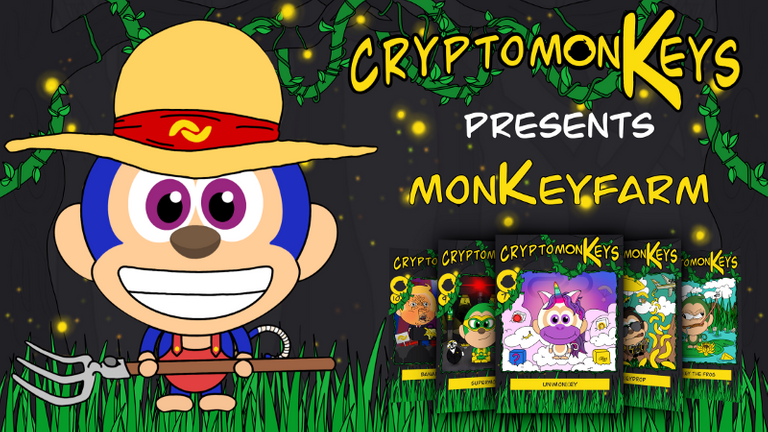 According to the Crypto Monkeys Discord they will soon Have a Splinterlands Clan.
Given this NFT colection Has ties to so many Play to Earn games, Some of the best in the world in fact Crypto Monkeys is a good NFT farming Colection to focus on.

So how do you get Crypto MonKeys? a number of ways but Alien Worlds Mining on the Crypto Monkeys Planet Neri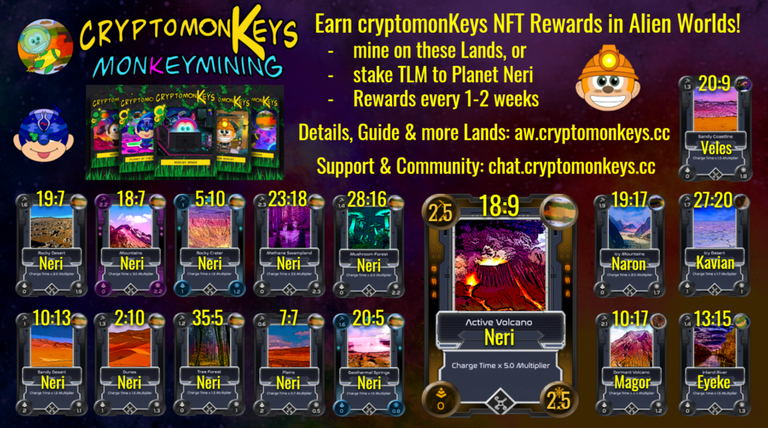 https://www.cryptomonkeys.cc/monkeymining/
So other then owning a whole planet of the MonKeys on Alien Worlds, Crypto MonKeys Also are a Property owner on Upland.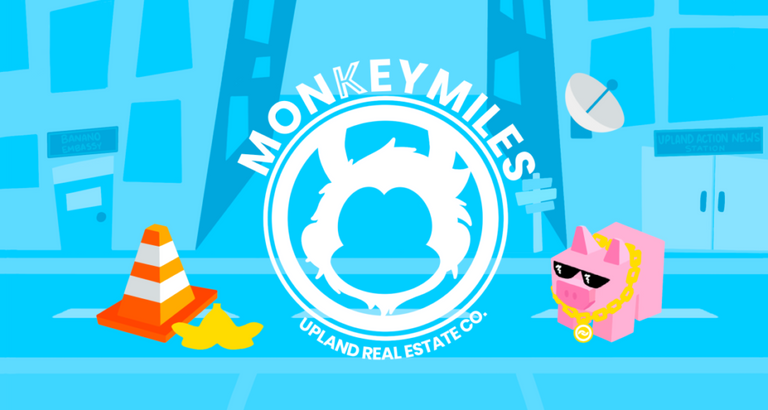 https://www.cryptomonkeys.cc/monkeymiles/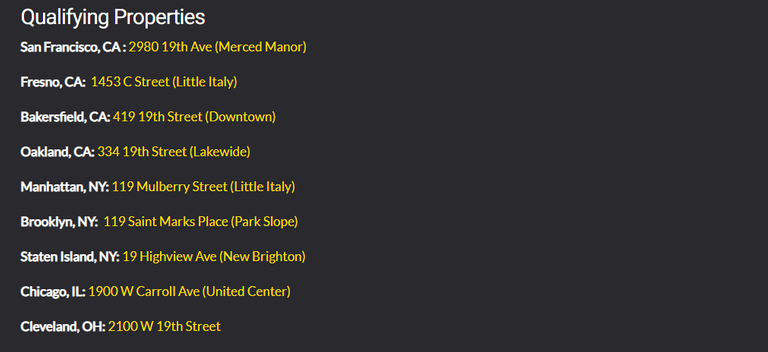 You have to link your Upland & WAX account for this to work I suggest visiting their site to get all the instructions.
What does all this have to do with Farming?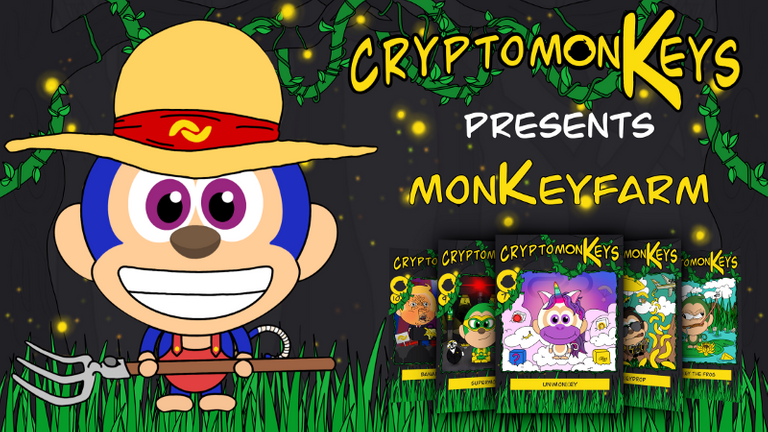 https://www.cryptomonkeys.cc/monkeyfarm/
Once you earn some Crypto MonKeys NFTs or Buy some on the secondary NFT Markets of WAX.

You can begin Farming the Crypto MonKeys Via NFT ownership, Simply own the right Crypto MonKey at the Right time you Earn another.

Though Simplistic this NFT colection actually has a good deal going for in their Discord is full of ways to earn more from Crypto MonKeys.
BSC yield Farming
What does BSC have to do with yield farming connected to HIVE & WAX Play to Earn / NFTs?
Many of the BSC Liquidity Pools are connected Either Directly or Indirectly to WAX / HIVE.
Two of the heavy hitter Play to Earn NFT collections of HIVE / WAX Alien Worlds & Splinterlands are Directly connected with BSC.

As Such the Play to Earn Crypto TLM & SPS / DEC Have yield farming Set ups on Pancake Swap.


https://pancakeswap.finance/


See the old Blockchain Market focused more or less exclusively on DeFi & investing. While not a bad thing the new market is focused on NFTs & Play to Earn.

Because of this many new users that are part of what I'm calling the NFT Mass adoption dont have these DeFi skills, that More experienced Blockchain users like myself poses.
Given many have basically just started using HIVE due to the Splinterlands SPS airdrop. There are also More experienced Blockchain users that understand DeFi, Liquidity Pools, & Farming That just lack HIVE Blockchain knowledge.
For Instance those New to HIVE May not know about Leo Finance, Leo Finance once looked like the Tribe most likely to Fork from HIVE.
On both the HIVE & ETH Blockchains LEO had quite a High Price before the ETH Gas fees made LEO prices crash. Though it took a hit in Price of LEO Leo Finance didn't die out, It came out with a new BSC coin called CUB instead.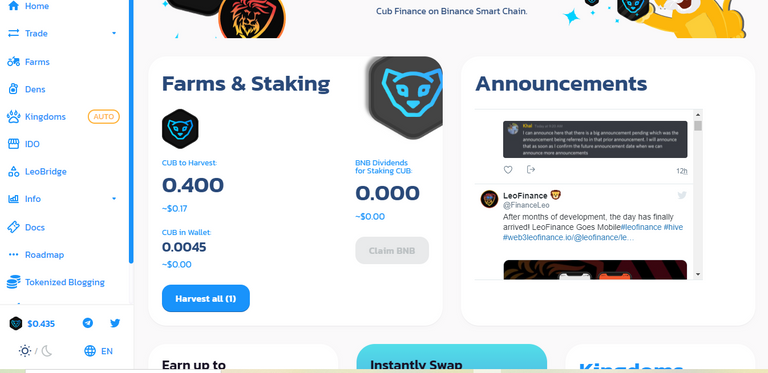 https://cubdefi.com/farms
To the best of my knowledge CUB DeFi was the first foray into the BSC DeFi Scene for any HIVE based asset.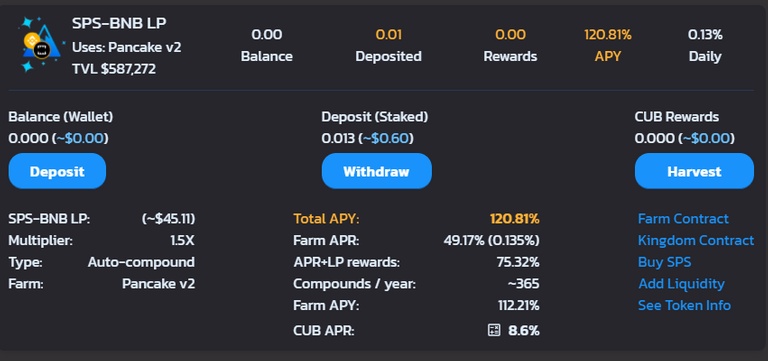 With SPS being the Second & CubDeFi having its own SPS / BNB Yield Farming active I of course had to test it out.

I dont recommend messing with Liquidity Pools or Yield Farming if you dont understand them, Though you may earn these Cryptocurrencies through fun & games.
DeFi Is the serious end of Crypto Investing & Though I traverse this area of the market with ease, New Crypto users may have trouble.
A Liquidity Pool for instance can result in something known as temporary loss, Temporary loss which is the result of the market favoring one half of that liquidity pool.
Though usually this problem will fix itself it doesn't always which can result in a financial loss for the investor.
NFTs & Play 2 Earn Gaming in the Future
Right now these markets are disenfranchised NFTs, DeFi, & Play to Earn Games while beginning to have connections to one another.
These connections are tenuous to say the least, & feel almost forced in certain circumstances or instances.
While this is the market now, once the proper tools are in place it will be common that NFTs & DeFi are linked.
Play 2 Earn games also will be linked to DeFi not as a promotional tactic but just common place.
Since this is the future the time to learn is now, get ahead of the curve.
WAX DeFi
Alcor for those unaware is the WAX Blockchains Equivalent of HIVEs Tribal Dex, ETHs Uniswap, or BSCs Pancake Swap.
Though Alcor Has liquidity pools its by far the most risky Liquidity pools other then ETH liquidity pools.
With ETH the risk is gas Fees with Alcor the risk is lack of popularity or functionality of the Pools.


Though I dont recommend the Liquidity Pools on Alcor its a hell of an exchange so any of your WAX Play to Earn Crypto this is a good place to trade it.
https://wax.alcor.exchange/swap?output=NEFTY-token.nefty&input=WAX-eosio.token
DeFi creeps ever more into the world of NFTs & WAX is aware of that there is currently a Dapp on WAX known as Cait.

Cait has a faucet CPU renting & facilitates most WAX NFT collections DeFi systems.

For instance one of their first projects was Reptilium which can be earned through owning any of the Reptilium NFTs.
Also working with GNOKEN & Gnocity Cait has its DeFi fingerprints on many WAX NFT collections.
WAX has just began its foray into DeFi & farming I'm sure things will get extremely profitable with time.
Rising Star Progress Update
Another Unboxing This time it worked so I can show you the results from opening this weeks 3 pack of NFTs from Rising Star.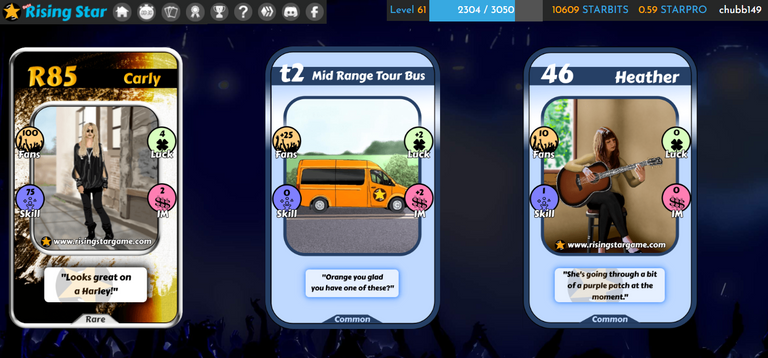 Level 61 Never spent a Dime & I have 67 NFTs From Rising Star this NFT colection was almost entirely free. I have chose recently to give myself a break & buy STARPRO out of pocket.
This is then used to get world tour wrist Band NFTs, If & when you collect all World Tour Wrist Band NFTs for a region. You combine them to get a Special NFT.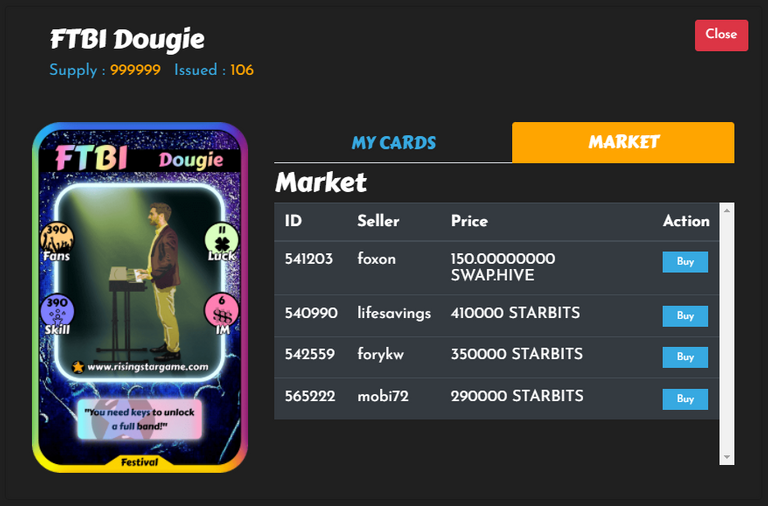 See the prices on Dougie the First World tour NFT needless to say $20 to get $100 is worth it.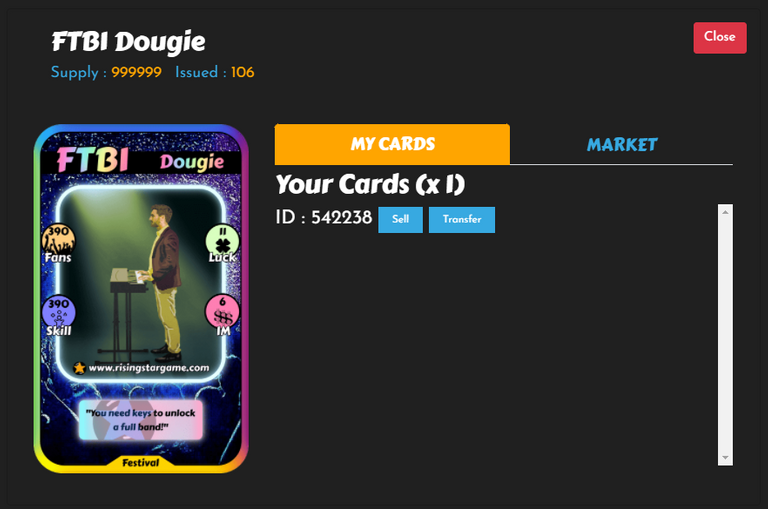 Out of 106 in the world I own 1 this is the kind of thing you look for with NFTs rare can mean priceless with certain NFT collections.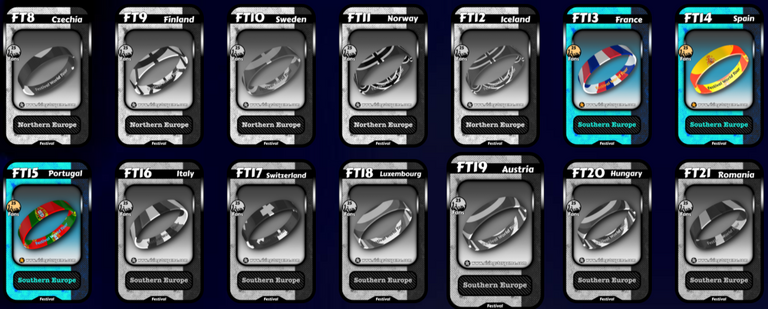 The World tour changes local every week & each has its own wrist band NFT when a region of the tour completes you combine the wrist band NFTs from that region.
Splinterlands Vouchers
Given the Nature of the Presale many including myself have been clamoring to get these Chaos Legion Presale Packs.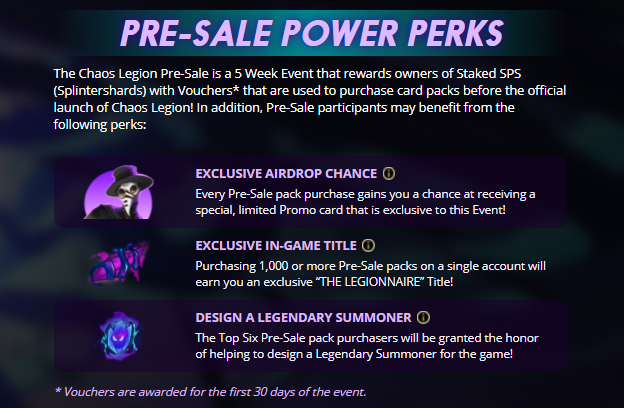 So here's some things about the voucher system I have been able to learn thus far.
Vouchers work as a form of HIVE alt crypto you can earn them throughout the presale by Staking SPS in game.
Though that is fairly common knowledge here's one you probably did not know the INDEX holders get Voucher portions paid to them daily.


You have to utilize the voucher presale to get the benefits from the Presale so secondary P2P market Pack Purchases wont qualify.

Though the Secondary Market pack purchases dont qualify you the vouchers can still be bought on P2P markets like Leo Dex or Hive Engine.


When the Presale is over you readers get a special treat as ill start airdropping Splinterlands packs once again.
If one of these posts does really well or if prices fall low enough I may even airdrop a Chaos Legion Pack before the presale ends.
Dcrops & Dcity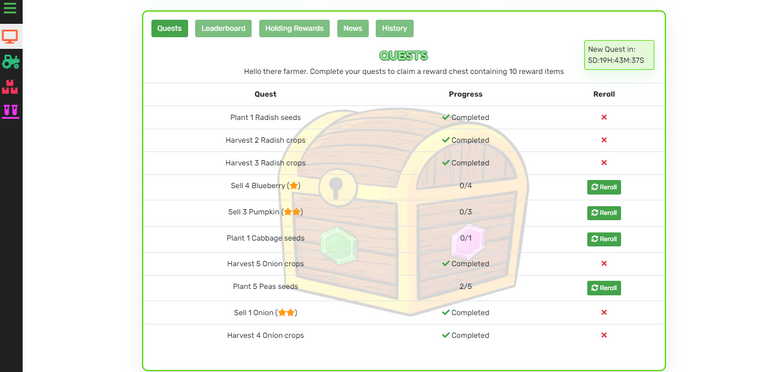 Both of these HIVE games can count as a form of Farming connected to both the NFTs & crypto of the colection.
https://www.dcrops.com/?ref=chubb149
I have been a fan of these game models since I first started using HIVE. Dcrops the recent addition has a little more active approach quite literally farming for CROP.


You plant seeds wait a few days & harvest the plants, aforementioned plants yield shares Shares when sold generate CROP for your account.
Holding the right amount of NFTs, packs, or CROP in your in game account will grant you the HIVE production.


Like CROP level from Dcrops effects payout of HIVE daily to users the level of SIM held for Dcity users has a similar effect.


https://dcity.io/info
Torum
To those unaware Torum on BSC & ETH is a social media platform with NFTs / crypto gifting. Torum did Have Free crypto for the last year but for now the XTM airdrop has stopped.
Now they have began the process of integrating their NFT / Exchange aspects of the Torum Project with the more public social media account part of Torum.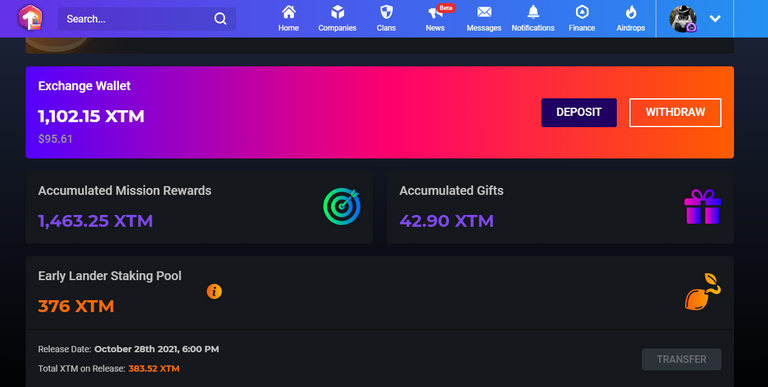 We are almost there as you can deposit XTM but not withdraw yet It appears they will merge the Torum Exchange & Torum accounts.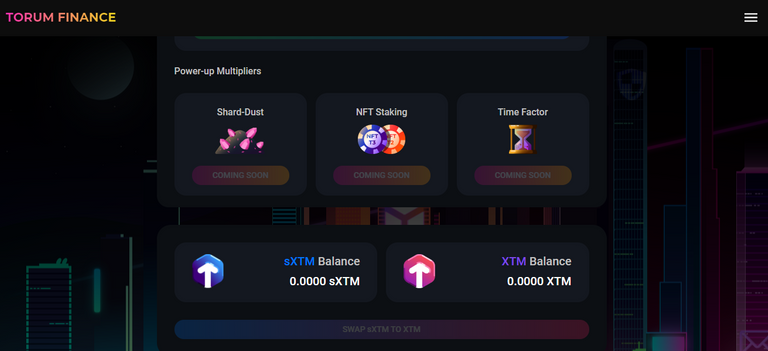 See the section that says Shard Dust

These where earned by Gifting on Torum & I'm Assuming that is what I think they utilize as an earnings multiplier for their Yield Farming on Torum Finance.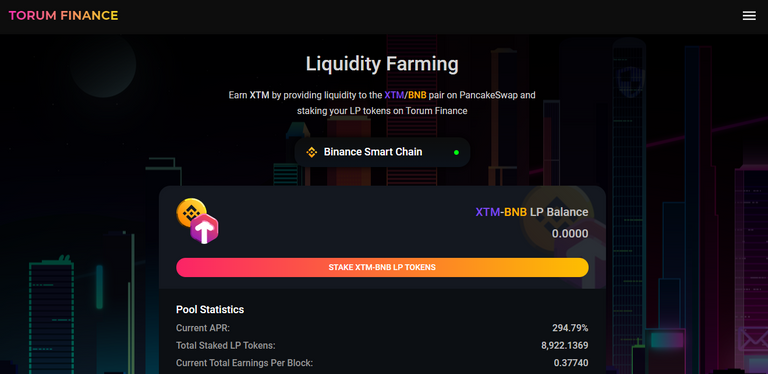 Torum was a long shot project recently given a large sum of Colterol by Huobi Global. Now the team is talented but until recently was stuck, Now they are rushing to get it all implemented.
Their NFT Market is also starting up making Torum a major name in NFTs almost over night.
Airdrop(s) How to
Two Airdrops Go out per post First to Hive then to PublishOx later that day. Making these airdrops random has helped to keep everything fair literally any reader can win. Airdrops like this are afordable as well making the revenue from posts go even further.
Thats why I keep publishing staggered & the same goes for the secondary airdrop Ill put the URL of the second airdrop PublishOx posts in the comments of the Hive posts. Ill tweet about every post.
https://twitter.com/Brandon36907436
https://www.publish0x.com/@Chubbie149
This will all start with the normal Hive post with airdrop & shortly after publishOx has the same post with a second airdrop check twitter for a quick reference.
Airdrop
One of 2 WAX NFT airdrops, containing 6 NFTs each posted first to Hive then shortly after a second one goes on my post to Publish OX.
You can find updates here & ill try to post the second URL from PublishOx in the comments.
https://www.publish0x.com/@Chubbie149
https://twitter.com/Brandon36907436
WAX NFT URL Airdrop
Todays Lucky Reader(s) get A Crypto Brew Masters NFT, a Crypto MonKey NFT, & a Splinterlands NFT. As well as 3 other WAX NFTs!!!
https://wax.atomichub.io/trading/link/438934?key=5Jqwt45nTSCkZXE4KMNKgSz4jJ4kACwTtNnbRr2N6vo92KWtFvq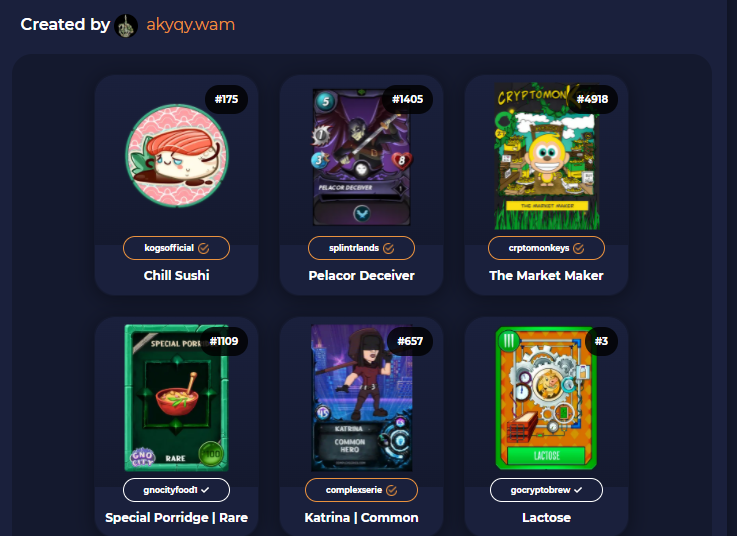 Every NFT in that drop can actively earn the owner either more NFTs or Crypto.

Please this is more important then ever to let others know in the comments, & thanks for participating enjoy your NFTs lucky reader.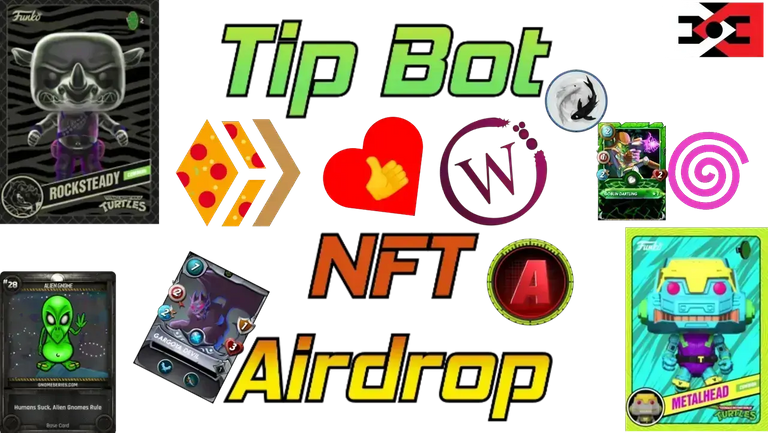 Trigger a HIVE tip Bot Comment your WAX address & get a WAX NFT
2 for 1 on triggering !PIZZA bot I'm currently running a special


2 WAX NFTs just trigger Pizza Bot & comment your WAX wallet address.
Social Media Second airdrop link PublishOX
Hive profile
@chubb149
Hive referral
https://peakd.com/register?ref=chubb149
NFT airdrops after Hive
https://www.publish0x.com/@Chubbie149
Join publish Ox
https://www.publish0x.com/?a=4QbYRK0dzq
Twitter
https://twitter.com/Brandon36907436
I accept donations if you feel like supporting more fantastic airdrops & ok posts. You can share / upvote via HIVE or PublishOx.
Donate WAX NFTs or Crypto here:
akyqy.wam
or here
https://wax.atomichub.io/explorer/account/akyqy.wam
My Twitter is linked to both Mask Network & Brave content creators, so you can also donate MASK or BAT to my twitter.
https://twitter.com/Brandon36907436
Under no obligation to do so it simply goes to increase the Airdrops & Possible future NFT give away events.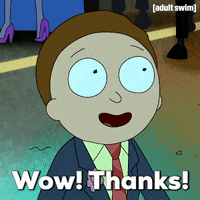 Called this 👆 spike a week ago
Part 2
This has been part 2 of my ongoing NFT passive earnings Series Farming.
---
---