Splinterlands | Brawl Report vs THGaming Brawlers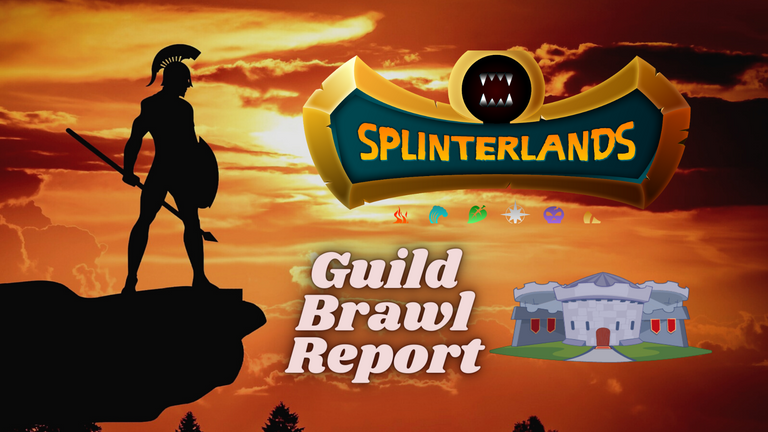 Hello wonderful community of gamers! Especially those who play Splinterlands and to those who particapete in the Brawls! Today I would like to share our guild's Brawl Report that ended earlier this day.

On this Brawl Battle, we are faced against this community's own Splinterlands Guild, the THGaming Brawlers. They ultimately ended up as 1st for this weeks battle. Our guild, KRAMPUS, ended up at 3rd place, surprisingly. But a very welcome surprise because with todays Brawl Rewards I have bought another Gladius Pack to be opened up.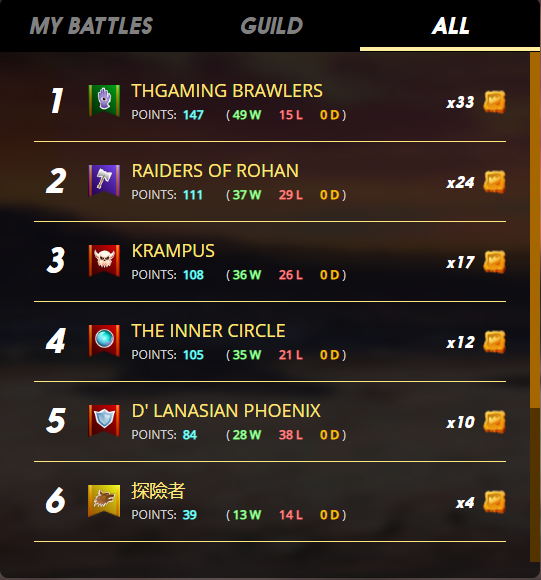 We usually just end up at around 5th or 6th place so being at third is sure a good sight. I hope we continue and achieve better results for the next coming brawls.
Moving on, we can see our guild top brawler.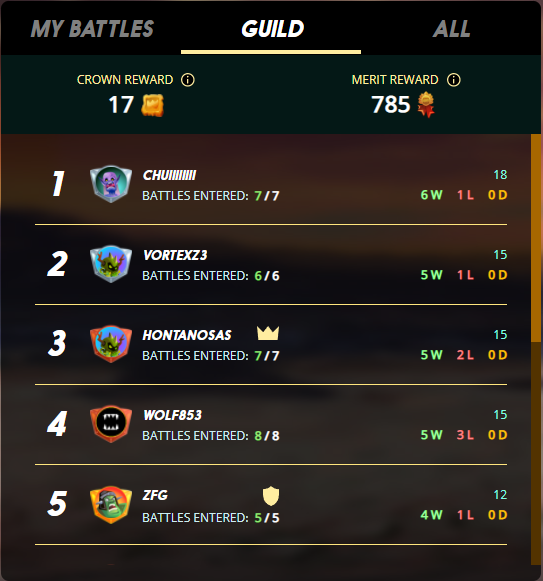 Yep! I placed first! The only battle I lost is against this community's guild, THGaming Brawlers, that guild's players is strong, lol. I think no one in our guild won against their guild, that is a strong statement against your opponents.
Winning aside, this is the reward we got for placing third on this weeks brawl battles:

We got 785 Merits and 17 Crowns as a reward. A nice return, could be better but for now we settle for this. With that reward, it completes my Merits to buy another Gladius Pack. Which I quickly opened, let's take a look at what I got.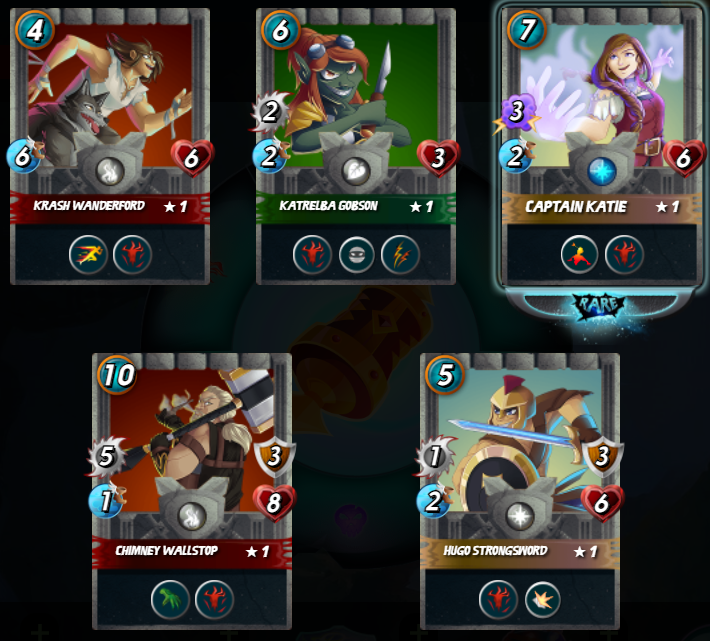 Nothing Shiny or High Rarity but I still got a pretty good card. The other 3 cards in this pack I already have, the only new ones in this set is the Earth Card, Katrelba Gobson, and the Life Card, Captain Katie. Both of them are really great but I am really keen on having Captain Katie. She is a really great one and now I have her, I can't wait to use her for my next brawls.
Until the next brawls fellow gamers!! Let's keep on battling!
---
---