Splinterlands | Gargoya Scrapper Battle Challenge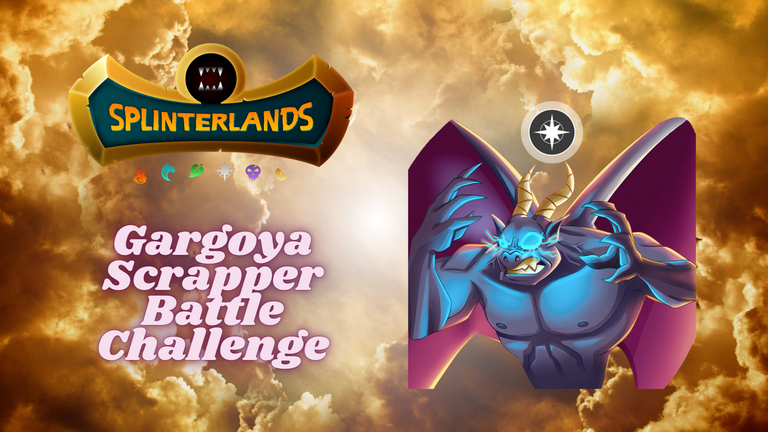 Hello to all fellow our fellow gamers!
I would like to share to you today my entry for the Battle Challenge of this week. The Gargoya Scrapper. I would talk about its case uses and situational uses. Let's go!

GARGOYA SCRAPPER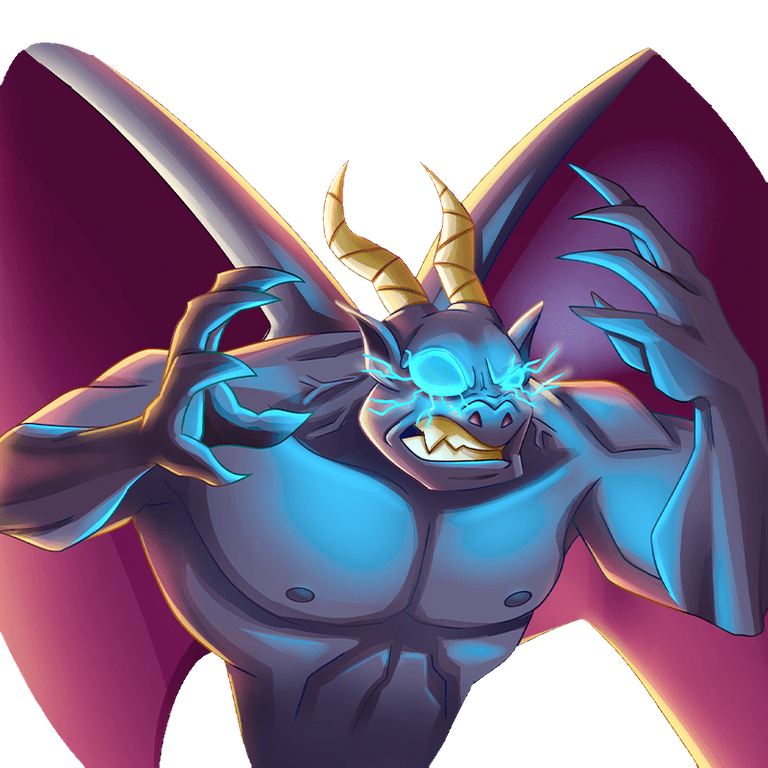 According to the lore this poor fellow lost its home and peers due to the occupation of the Chaos Legion which is kind of sad. But instead of being down, they studied and learned how to make more gargoyles, and is now planning on avenging their fallen brothers.

Gargoya Scrapper, I think, is the other only unpleasant looking monster, the other would be the stitch, for the life Splinter which is kind of understandable as they are called the "LIFE" splinter after all. Whenever I think of Gargoyles, I can't stop relating them to evil so being in Life splinter they may be a different kind of them lol.
Gargoya Scrapper is a melee monster for Life Splinter that only cost 1 Mana to play. Let us examine its stats here: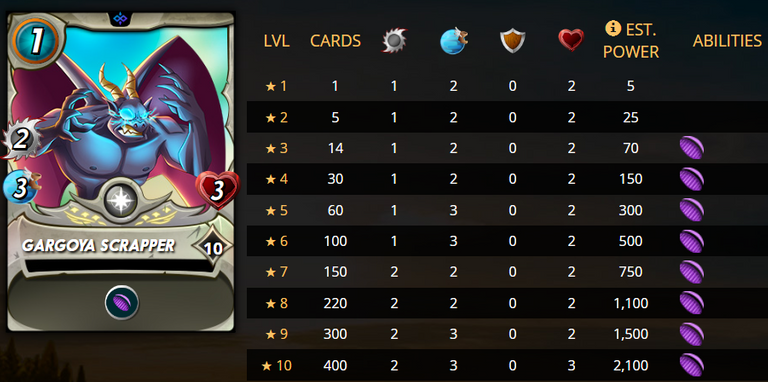 So at level 3 it will gain a very useful ability in Void. Its other stats is not that note worthy to speak of after all it is only a 1 mana monster.
Side note: I am not keen on what the splinterlands is doing on monster upgrades not having any effect on the stats. There are a handful of monsters that now have the same scenario of not having anything upgrade after being leveled up. This is not only happening on common monsters because even an Epic monster received this treatment even before the Chaos Legion card set. Although they made a patch on it now.

BATTLE TIME
Battle Rulesets

My Lineup
| Card | Abilities | Reason |
| --- | --- | --- |
| Summoner: | -1 Range, -1 Speed 4 Mana | Quix the Devious: I chose Quix to help me slow down the enemy monsters and to counter their heavy range lineup from their battle history. |
| 1st Position: | Flying, Recharge, Heal, 11 Mana | Uriel the Purifier: A very tanky flying monster that is equipped with heal is a very great monster for this battle. Having a very high attack damage is just a bonus for this card on this battle. |
| 2nd Position: | Scavenger, Heal, 6 Mana | Gelatinous Cube: a very great 2nd tank monster on a pinch. Having scavenge and being able to heal itself can negate the earthquake effect. |
| 3rd Position: | Flying, Opportunity, 7 Mana | Dragon Jumper: A high speed, high damage monster that has the flying ability. Add to it that it is also equipped with the Opportunity to attack the lowest HP monster, which usually is the damage dealing monster. |
| 4th Position: | Flying, Close Range, Deathblow, 7 Mana | Gargoya Devil: this monster will deal a significant amount of damage and also neglect the earthquake ruleset. |
| 5th Position: | Double Strike, Flying, 6 Mana | Pelacor Arbalest: again another monster that can deal a decent amount of damage while having the flying ability to neglect the earthquake ruleset. |
| 6th Position: | Void, 1 Mana | Gargoya Scrapper: I placed this in the last position to protect my Pelacor Arbalest on a possible surprise sneak by the enemy. And if ever they don't put any sneak, this monster will be a fodder for my Gelatinous Cube when it dies by the Earthquake. |
So for this battle my lineup is composed of heavy hitting flying monsters and a couple of tank monsters with self healing abilities. I also put in a fail safe of Gargoya Scrapper in the backline for sneak and as a fodder for my cube. I take advantage of the earthquake ruleset and hope that my strategy will work.

BATTLE COMMENTARY
Click on the image to go visit and watch the battle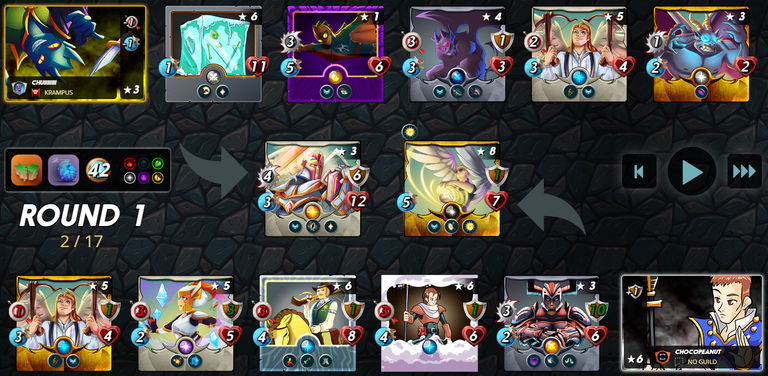 So my hunch is correct that he will still continue to use a range damage heavy lineup. Bringing Quix as my summoner is a great idea.
Round 1
So round 1 will just be a round where we just size up each others lineup. Deal minimal damage here and there. Breaking some shields. That is about it.
Round 2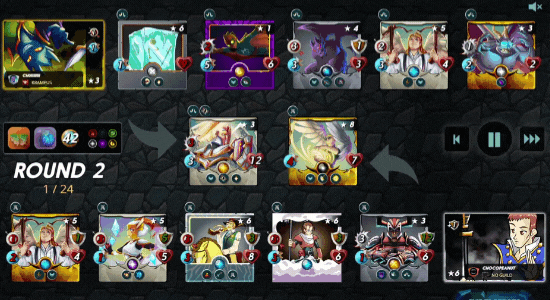 I managed to kill of his initial tank and deal a massive damage on the second tanks shield with a recharged attack from Uriel. Also those dying monsters is making my gelly a lot more chunkier.
Round 3
This round showed the advantage of having flying monsters during earthquake ruleset. Also look at having a 2nd tank with scavenge and heal which can sustain the damage it is receiving both from the monsters and the earthquake.
Round 4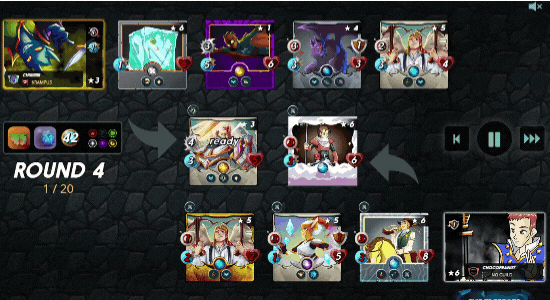 So round 4 will be me cleaning up the rest of his lineup. I won't be posting round 5 for obvious reasons.

BATTLE CONCLUSION
Did My Strategy Worked?
Having flying monsters during earthquake rulesets is never gonna be a wrong move. This will surely help you win battles if you play by the rules.
What Would I Try Next?
Using a monster with the Snare ability would be also a useful strategy for the Earthquake ruleset. Would be a better one if the monster is also equipped with Flying for maximum efficiency.
Do I like Gargoya Scrapper?
Yes, I do like Gargoya Scrapper. I often use this card as a fodder or filler on my lineups. This is especially useful during low mana battles where in you would squeeze in much monsters to protect your damage dealers or supply HPs to your Scavenge equipped monsters.
I always find my self using this card most of the time when I'm battling with Life Splinter. This speaks on how much useful this card is and how much I like it. Also with the current battles I'm facing, Gargoya Scrapper's ability, Void, is really useful because most of the time I am battling against Magic heavy lineups. Soaking up to 2 attacks at most is really benefitting for me.
The battle I shared is an example use case of this 1 Mana monster. A break from sneak monster to protect your damage dealer and a fodder for your Scavenge monster.

This will be the end of my Battle Challenge for this week. Thanks for reading thru my post. I hope you find this helpful for your battles!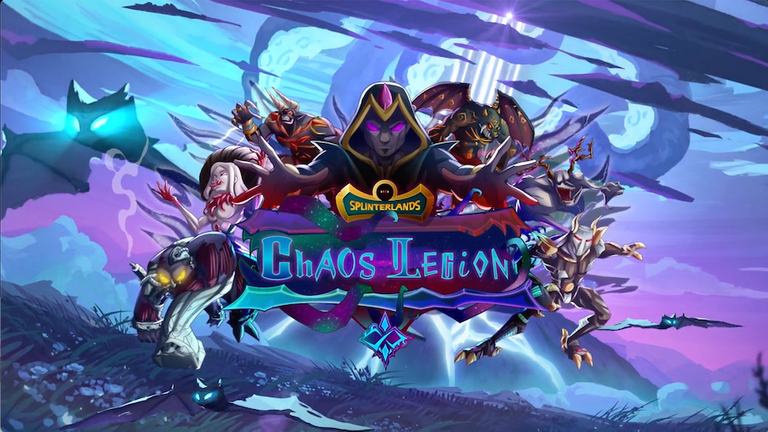 ---
---