My Experience on creating an account, Buying Spellbook with SPS and Request Account Key on Splinterlands

Hello Everyone!
I have been working for a month as Tech-Support Staff on Discord for Splinterlands. I found so many interesting things happened every day on splinterlands, New players joining, Keys troubleshoot, failed transactions, Violating TOS which lead to Blocked accounts, et cetera, et cetera. So I want to know what kinda trouble I can create for myself by trying to create a new account.
So, I create a new account by login to https://splinterlands.com, I use email as my username and create a password. Then I was there in the battle page. An email from splinterlands was found in my inbox and I verify my email and it's a success.
Next step, I sent SPS from my main account to the new account, enough to buy a spellbook. Within seconds the SPS arrived and I clicked on Buy Spellbook, which directed me to this page.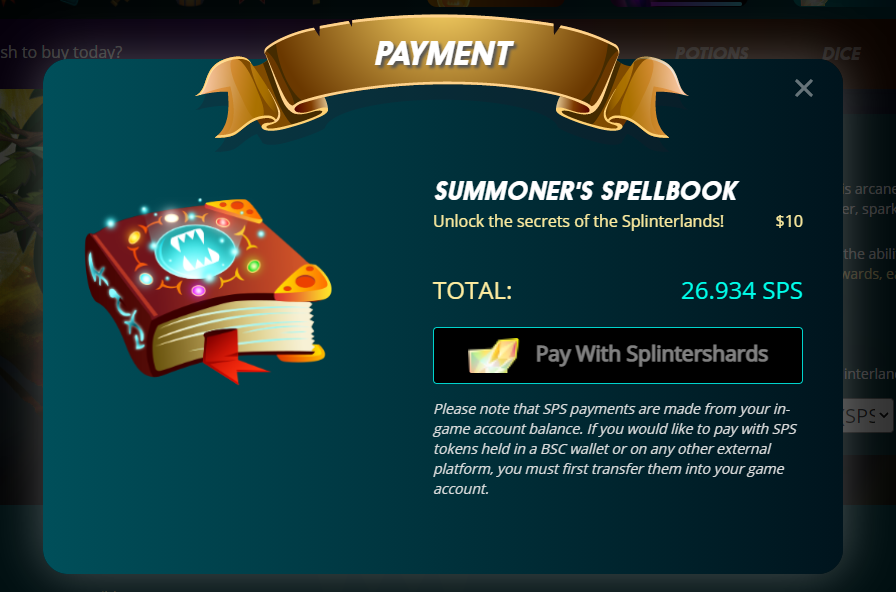 ---
After I click on pay and without warning whether i was succeed or not, suddenly this window pop-up, LOL. It means I have a spellbook and now I can choose a new name isntead of Disciple_653089 and Here we go!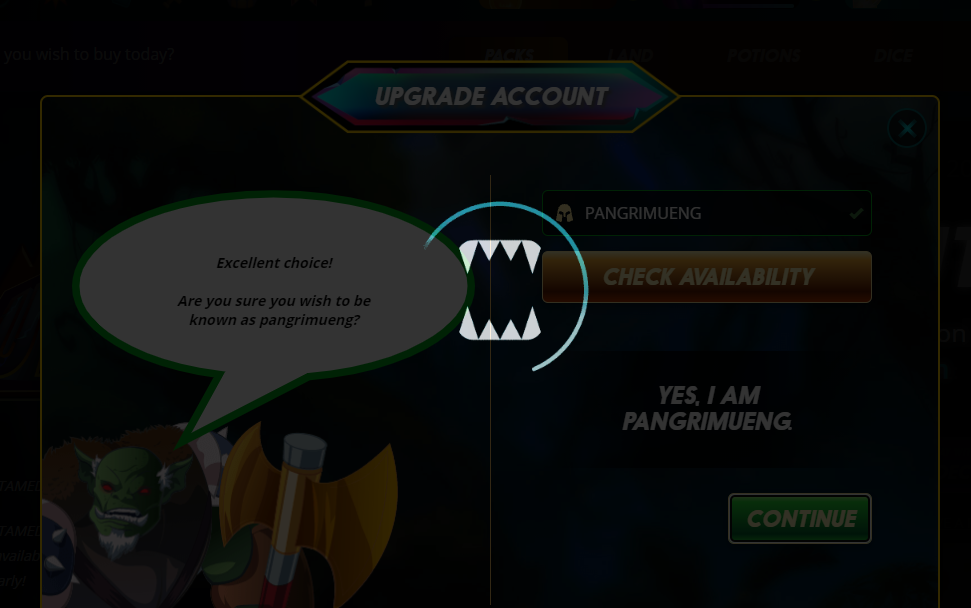 ---
Once I click continue and waiting for the fang completed it process, another window pop up. Yeaahh... Now I have a new splinterlands account and can start grinding like others!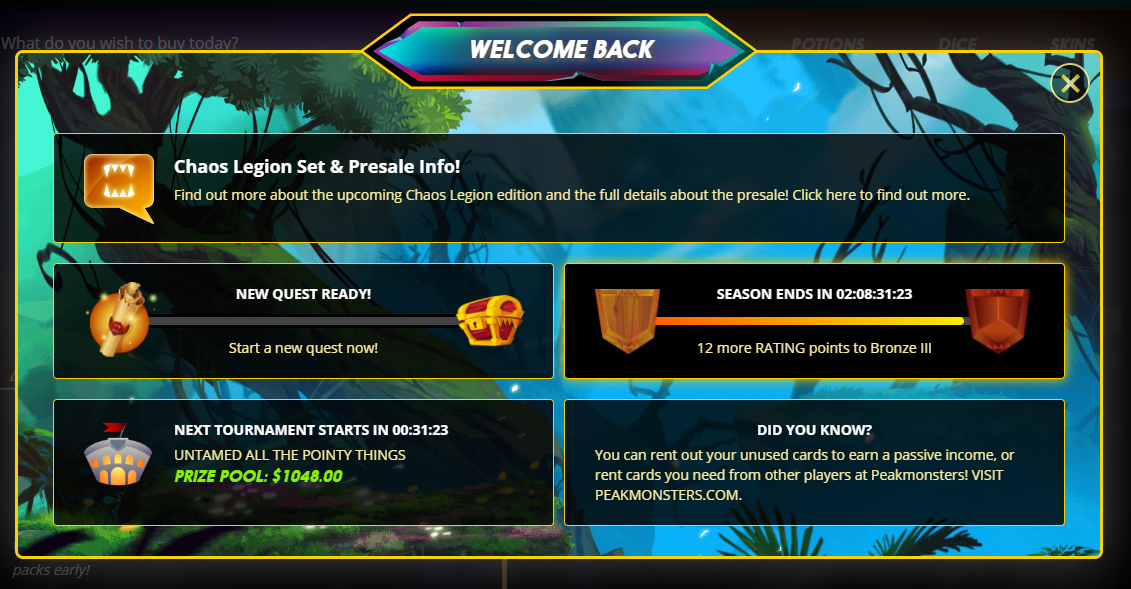 ---
Because I was playing ranked battle when I use the free to play account, Now I have access to my daily quest.

---
I checked on hiveblocks.com to see whether my account already created on Hive Blockchain too. then I sign out. Login again with email and password, because I don't have the keys yet. I click on my avatar/profile and request account key. Of course I didn't get any email from splinterlands immediately. Maybe it needed few more minutes to see whether the transaction through.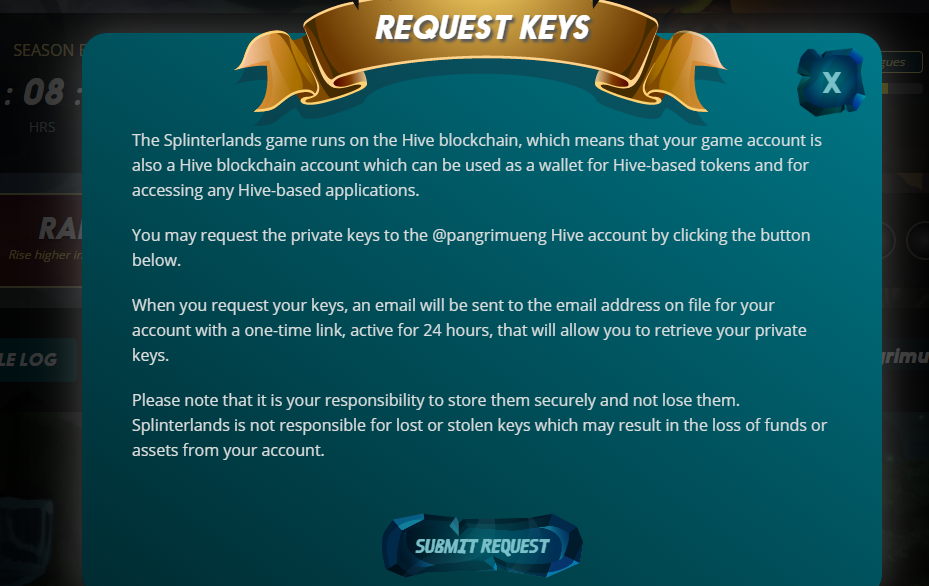 ---
After waiting about an hour, I then logout, clear cache and try to login and made another request account key and I failed again. So I went to discord to see how can I solve my trouble without needing to sent any help from support team. (that would be funny when I need to get a ticket for this kinda things, no?).
So, I logout and re-login using my email again (not my username) then click on forgot password just to check whether any email from splinterlands arrived. Yeaaahh, it came and asked me to change my password but I Ignore that. I re-login to my account once again with my email and password (remember that, this password is not your email password and never put your email password there!!). Next step, after I was in the battle page, once again I request account key and within seconds, the email from splinterlands came and shows me my keys. Here's the prove!

---
Yess, this warning aka red notice is the most important thing to read and you'd better not ignore or unread this! Below this RED NOTICE is my account name and 5 KEYS. Master, Owner, Active, Posting, and Memo. Because this is not the first time I create an account on Blockchain, I know what to do. Secure and safe my keys somewhere safe. Then I install
https://hive-keychain.com
, create my own password to sign in and add my account. I put my master password and then click on import all keys. There I go.... All set up! I will have no trouble to login to splinterlands or any of Dapps on Hive Blockchain. Keychain save all my keys and I Just need to confirm any of transaction, waiting for a while and All good.
Anyway, My new born account is @pangrimueng .. I created this so I can remember that it has the same birthday with @evans-education my little friend. Wish You all the best Evan, Luv Ya!!
---
---