Splinterlands Weekly Challenge | The Resistance of "Ant Miners" 🔥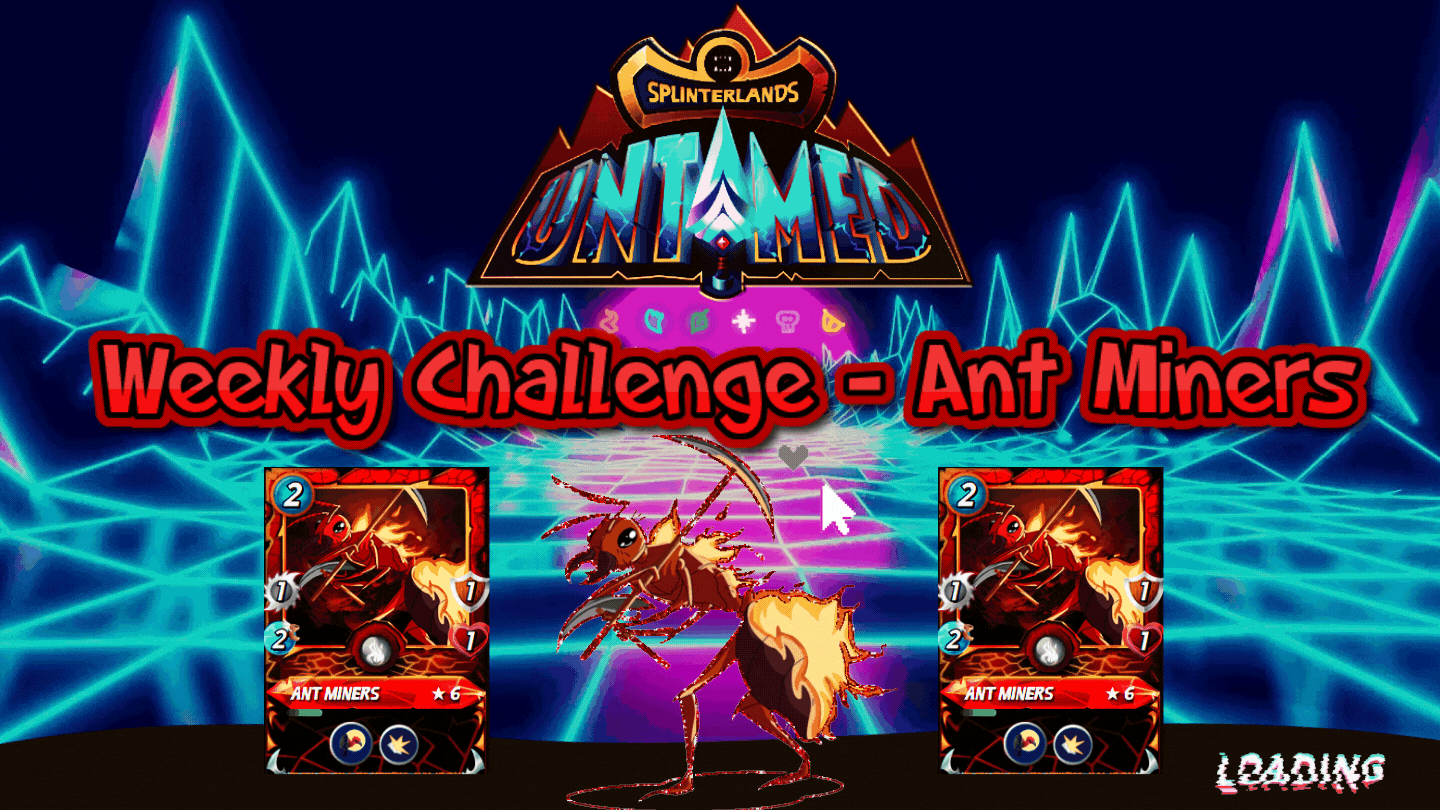 Image creada en Canva

I am very happy to return to the challenges and the creation of content in "Splinterlands", since, for major reasons, I have been away for a while without being able to create anything for Hive and/or Splinterlands, however, I am back and this time I will participate in the current challenge of "Ant Miners", an excellent card, which is perfect for battles that require low mana to summon it.
On another note I take the opportunity to thank the entire team of @splinterlands and @carrieallen, for launching in the community these challenges, so that many of the users can improve our strategies and fighting skills and thus be better players. This is necessary because there is a lot of competition, users wanting to reach the top and devising new strategies to take advantage and reach the top of the leagues.
Now, having said that, I will start describing how was my battle using this great skill. Join me...


This card is from the rewards edition of the same frame that we saw in the "Untamed" edition, it is a "Common" type monster that, in my way of analyzing and seeing this card, is incredible for battles that require a low mana cost per summoning, however, there is a problem with it and it is that we must position it correctly, since, it barely has one life point at level 6, which was the one I used to fulfill this challenge.
These stats increase as you level her up, for example; at level 10 she already has 3 health points, 1 shield point, 2 melee attack points and 3 speed points, plus of course the cool "Scavenger and Shield" abilities. In short, if we can position it well and protect it, it can give us the victory, since, thanks to "Scavenger" it gains an additional health point when most of the monsters have already left the battlefield.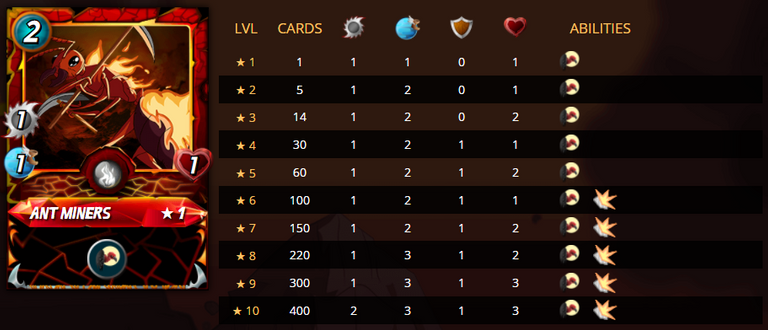 My battle took place in the "Gold" league in which I am currently competing for one of the top positions in the league, but that's another topic. Now, I chose "Malric" to be my summoner in the battle, taking advantage of the fact that no card with magic attack could be used due to the rules of the battle, in this sense, I focused my attack directly to the melee. I assumed that my opponent would face me with ranged attack, so I placed cards to attack the last one and the tank replacement.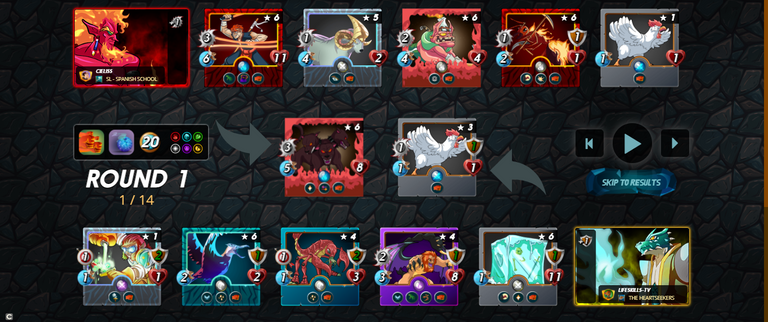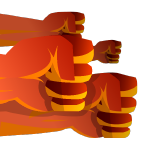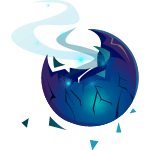 Rule of my Battle
Heavy Hitters & Lost Magic with 20 Mana.

Mana: 20
Heavy Hitters: All Monsters have the Knockout ability.
Lost Magic: Monsters with Magic attack may not be used in battles.



---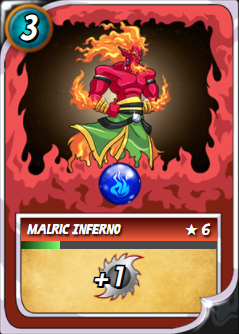 Malric Inferno
This was my summoner of choice for this battle, basically I chose it due to the rules of this battle, where monsters with magic attack could not be used, this way I took advantage of the ability provided by my "Malric Inferno" to increase the attack of all melee monsters on my side of the field by 1 point.

---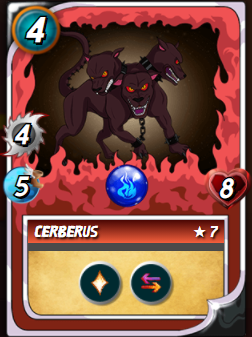 Cerberus
I chose "Cerberus" as my tank because of his great strength with 4 total attack points thanks to my summoner, plus his speed of 5 points is very good to be able to always attack first, which gives me an advantage. Finally, the "Tank Heal" and "Retaliate" abilities are great to give my "Cerberus" even more resistance in the tank position and to be able to destroy my opponent's tank faster.
---

---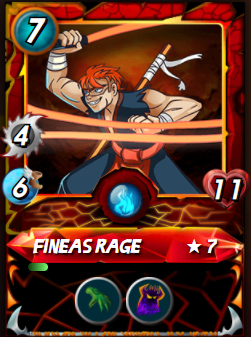 Fineas Rage
This is one of the most powerful attack cards on my side of the field, his 6 point speed and 4 point attack power with the +1 boost thanks to my "Malric", makes him a pretty strong opponent. The other thing I must highlight are his great abilities, like "Reach", which allows me to attack the tank directly as long as my monster is in the second position. Also his great ability "Oppress" is very useful, because if my opponent has a monster with no attack power and it manages to hit it, it does double the damage, that is, my "Fineas Rage" could cause 8 points of direct damage to my opponent's "Gelatinous Cube".
---

---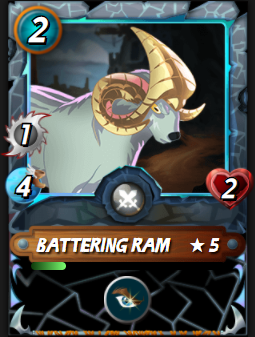 Battering Ram
This is a very good card to take advantage of in battles with low mana like this one, where you can only use 20 mana to summon monsters. I put it in the third position because it has very little life, but its great speed of 4 points and its attack power of 2 thanks to my Malric, makes it a very good card to go defeating my opponent's cards that are weaker, this is because of its ability "Opportunity".
---

---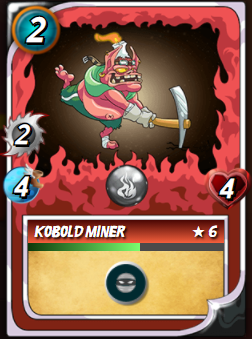 Kobold Miner
One of my favorite cards for this kind of battles where you take advantage of the melee monsters, the reason why I chose it is because it focuses on attacking the last monsters of my opponent thanks to the ability "Sneak", in addition, its great attack power of 3 points and its speed of 4 points, made it hit almost all the hits, destroying the most important cards that my opponent had, to help his tank to recover.
---

---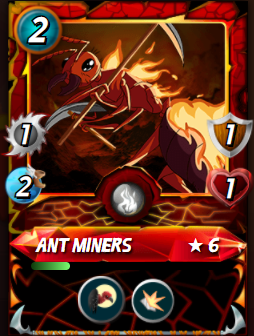 Ant Miners
This is the card of the challenge, I placed it in a place far enough away from the first position, due to its "Scavenger" ability, my intention was to use it as an insurance in case my main attack cards like "Cerberus and Fineas Rage" fell in battle, since, it gains an additional life point every time a monster leaves the field.
---

---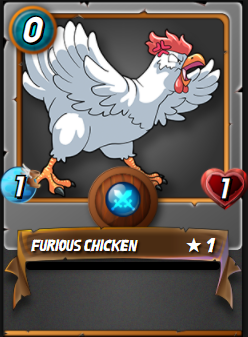 Furious Chicken
The last card of my formation and very important, its job is to protect my "Ant Miners" from any first attack, my idea was to give enough time to my strong attack cards to destroy my opponent, something like cannon fodder (laughs).
---


My strategy worked perfectly, my opponent never really had a chance, the only card that fell on my side of the field was the weakest, which was my "Battering Ram", however, even so, it fulfilled its purpose. In my opinion the card "Ant Miners" can be adapted, but you must practice to choose its place well, in this battle I wanted to protect it to gain as much health as possible in case they went for it and give more time to the rest of my cards to attack.
---

I don't really use it too much, I could adapt it to my deck and strategies with low mana, but I currently see some cards more useful for this type of battles, however, something I have learned with time and experience is that no card, regardless of the type it is, should be underestimated.
---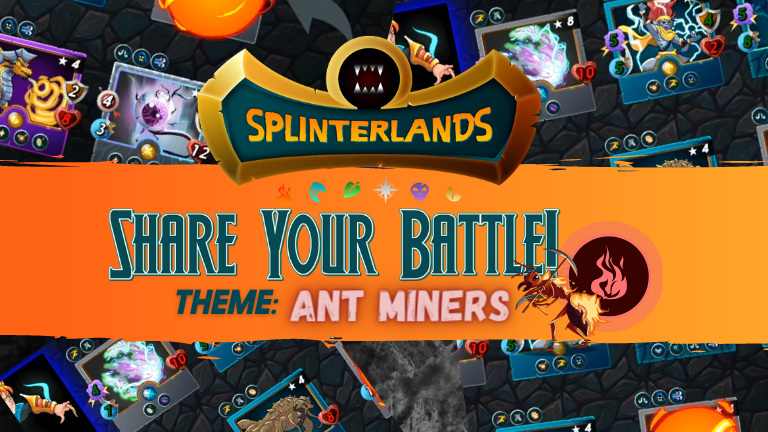 ¡I invite everyone to join Splinterlands, the best game based on chains of blocks, full of adventures, battles and strategies where you will have fun and get rewards according to your league!
---

---

Join the official Spanish community here Discord
---
---