Top 3 | My favorite legendary cards of "Chaos Legion" (Part 1)
Image created in Canva

It is a pleasure to be here and create content of one of the games that I am most passionate about playing, which of course is @splinterlands, in that sense, in this opportunity I will publish something that I have been doing since the new cards of the "Chaos Legion" edition came out and that is to talk about my favorite cards and those that I think could be one of the best in battle, either by their abilities and some unique features that could make them shine in the field compared to the rest. So get ready to know my Top 3 of my favorite legendary cards in its 1st part.
To cover the analysis of these cards and their characteristics, I will start by detailing from the most important to the least relevant, according to how they can be used in battle and how they can truly serve many of us players who battle day to day in "Splinterlands". I must emphasize that this is my opinion, imagining several scenarios of how with these monsters we could increase our chances of winning.
Without further ado, please join me...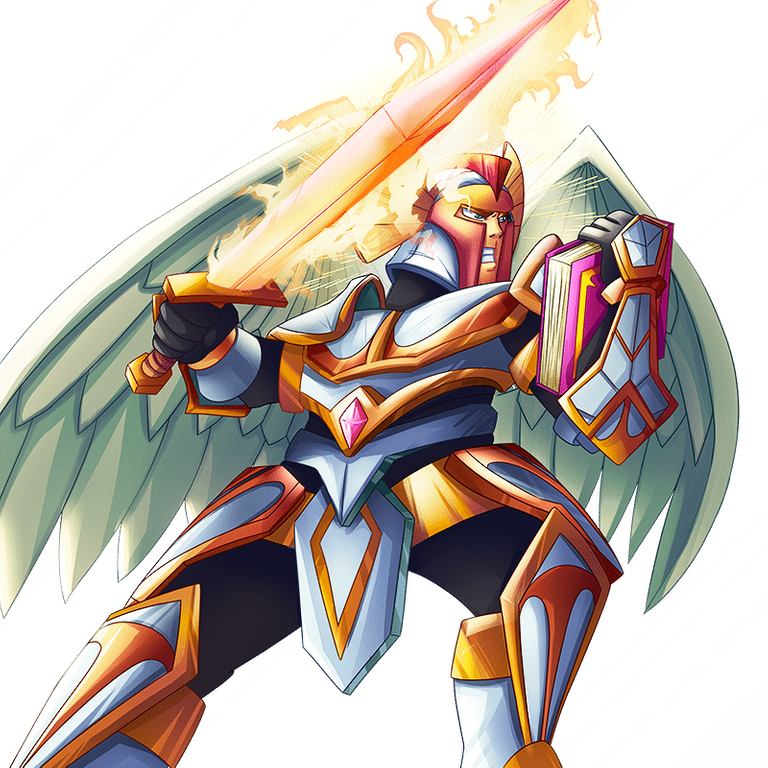 This monster is one of the legendary cards of the new edition of "Chaos Legion" that was recently added to the game, being in my opinion one of the strongest additions thanks to the new set of amazing abilities it possesses. The reasons to place it in the first position of this top are many, but being a "Splinter of Life" monster with these features really excites me a lot.
This is a tank by nature, an ideal card to place in the first or second battle position, in order to protect the rest of our team and give them enough time to attack the opponent's formation, although, strategically speaking not only that is what it can do because depending on the battle rule, This card can be placed in the last position, since its resistance is enormous, in addition to this, despite being a very strong card in defense, its attack is very powerful, making it an ideal card to attack and defend, something that makes this card is very complete and is first in this top.
---
Design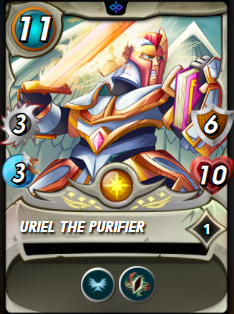 His design is really impressive, I love this kind of illustration, as they absolutely give life to what the "Splinter of Life" represents. The drawing is clean and perfect, having a medieval look thanks to his armor, but with a touch of freshness by the other attachments he has, his wings, the finish of the armor, a book of spells, and a flaming sword make him a real battle angel. A warrior of light, with very resistant armor and a powerful sword accompanied by a spellbook capable of amplifying his power, makes him a powerful and hard-to-sell monster.
---
Main stats
This monster is in the first position of my top partly because of its great intrinsic abilities. It is a card with a high mana cost, which amounts to +11 points, something that could be considered a weakness, but not so much, thanks to its abilities, which I will discuss in the next section. On the other hand, from his level 1, he has +6 shield points, something that does not change until his highest level which is 4, he also has +10 health points, which is great, since it increases exponentially his resistance in the battlefield, highlighting that, in his maximum level he reaches +12 health points. Finally, its attack of +3 points at level 1 makes it a very offensive monster, reaching a maximum attack of +4 points at its last level and a speed of +3 points that, although it does not change at any of its levels, is more than enough for it to cause significant damage to the opposing team.
Abilities
This is the section that I like to write the most because it contains one of the favorite aspects that I love in the game, which are the abilities that our cards have, which makes the game much more fun and with a great strategic touch. So, we have that "Uriel" from its level 1 has two excellent skills that make it very dangerous in attack and defense, on the other hand, we have one that strengthens its defensive side and another that is a kind of damage insurance, capable of inflicting -1 point of damage to all enemy monsters when it disappears from the battlefield and is defeated. If you ask me, it is a very complete monster, from its level one can represent a threat and more if we can play it in confluence with the battle rule in our favor, based on this, I will detail each of the skills that it has below: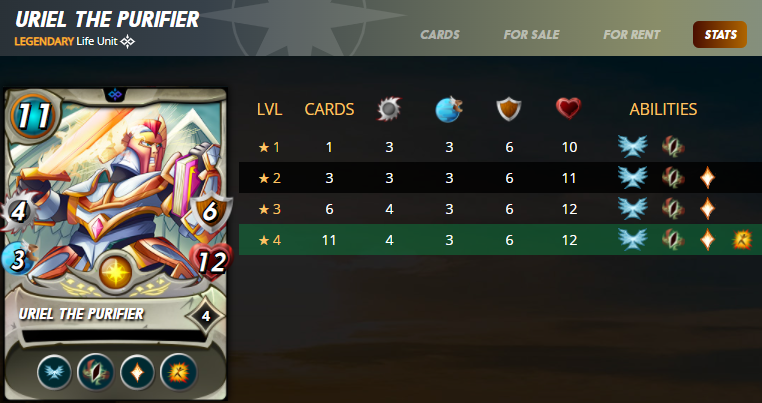 Flying: We all know this ability, it doesn't really have much behind it, however, the fact that a monster can fly can give us important advantages against cards that are a little more terrestrial, which would provide a very good defense to "Uriel" and would give us a very good advantage in attack hits. In short, a win-win.

Recharge: This rule is totally crazy, I say this because it gives the monster possessing it, in this case "Uriel", the opportunity to increase its attack by 3 times its original attack power, with the condition that it can attack every two rounds. If we evaluate well how destructive this ability can be, it is something impressive, for example, when our "Uriel" can attack instead of inflicting +3 points of damage to the opponent's card, it will cause a great +9 points instead of +3, now, in case its level is much higher, it will cause +12 points every 2 rounds, since its power increases to +4 points at level 4.

Heal: Many of us already know this great ability, which makes "Uriel" have even more resistance than he can possess at lower levels. This ability is obtained just when we have it at level 2, it also makes him an incredibly dangerous monster capable of defeating a large number of cards by himself.

Redemption: This is a great ability, if "Uriel" is defeated on the battlefield, with this ability he can cause a -1 point of damage to the life of each card in the opponent's field, something that in my opinion can decide a very even or close battle. With this we complement the abilities of the great "Uriel".
Final Appreciations
A really destructive card with an overwhelming power that, if it can be defeated in battle, since, like any card has weak points and enemies that can face it, however, it is a tough nut to crack and in my opinion it would be great to be able to use this card at its maximum level because of how powerful and useful it is in the game.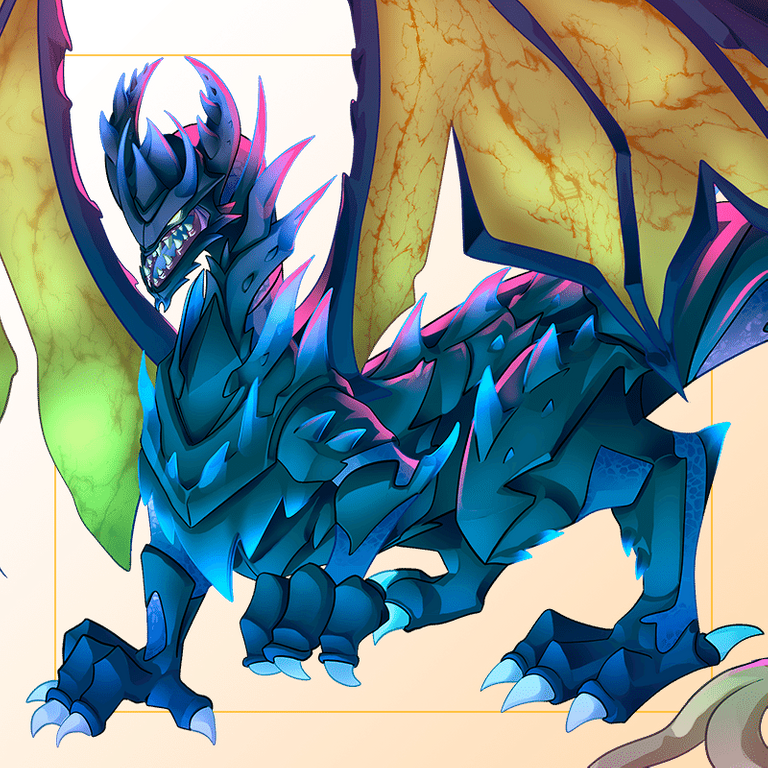 This card is a genius, a real beast on the battlefield and represents the 2nd place in this top of my favorite legendary cards of the "Chaos Legion" edition. This card has a large amount of life that makes it very resistant and perseverant on the battlefield, however, I would not give it the position of tank, because the only ability it has to protect itself is "Flying", even so, if we have no other choice we could place it in the first position, but in my particular opinion, it could serve as a backup tank or in any position can be this card, since its type of attack, allows it to be very versatile and adapt to any field.
On the other hand, one of the weaknesses I see in this monster is the amount of mana required to summon it, being +14 points exactly, much higher than "Uriel The Purifier" itself, but due to its attack type and the destructive force it has, it has this place in my top. The magic attack power for nobody is a secret that it is the most lethal of the game, since it has the opportunity to attack directly to the life points of any card, unless the battle rule says otherwise, even so, in my opinion it is the most powerful, highlighting that this card has the particularity to attack randomly to any card of my opponent's field, something that is extremely cool and what would be a surprise factor for anyone.
---
Design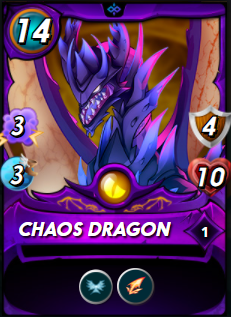 The design of this card is a total genius, a clean and perfect drawing, with impressive finishes that make you see that the dragon's body is covered by extremely resistant and dangerous scales. You can also see that it is of a great size and that its large wings can cover the sky completely bringing chaos in its path, thanks to its great magical power. I really love it, it is one of the best designs I've seen.
---
Main stats
Its main stats are just as great as the powerful "Uriel the Purifier" and very similar, although, for this card they are somewhat more static and without much difference between levels compared to other cards. However, this does not represent a weakness for the monster, but rather, it makes it very powerful from level 1, although its maximum power is at the last level which is level 4, at level 3 it represents a serious threat to any opponent. For example, from level 1 to level 4 it has +10 points of life, the same happens with the shield that is +4 points throughout its evolution, this does not change with its speed that is +3 points, being a pretty good and deadly average speed for an attack of the magical type like the one this monster has. Finally, its magic attack only changes at the last level, giving it a +1 point of magic attack for a total of +4 points. In my opinion, very balanced main stats.
Abilities
The highlight of any card is this section, and I love to write it, so, for the "Chaos Dragon" it will be no different, since, throughout its level evolution, it can acquire up to 4 abilities at the same time, which makes it deadly and defensive at the same time and a powerful card that adapts to many battle rules. Although we can preferably use it with a very high mana cost, it does not mean that it cannot win a more personal combat against its enemies. In this sense, the great abilities that this monster acquires and possesses are the following: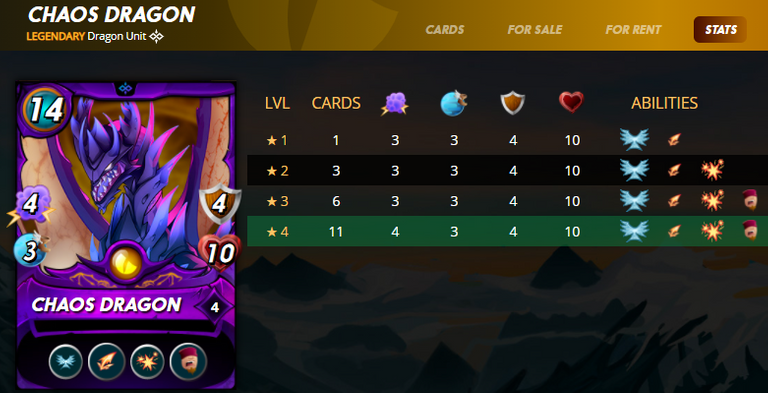 Flying: Again we find this great ability, which is very common to see in dragon type monsters and their "Splinter". This gives it the opportunity to dodge some terrestrial attacks because it stays in the air to attack its prey, on the other hand, it also works as an attack, since it exactly gives it more possibility to help others.

Scattershot: This ability is also new in the game and is very powerful and dangerous at the same time, since, thanks to its operation, its carrier can attack randomly to any enemy card of my opponent, so, every time this attack, it will always be a surprise factor, something that our enemy would never expect and that can be very deadly.

Blast: This is what complements the maximum power of this card, since it can randomly attack any monster in the enemy field, it will not only damage that unexpected card, but also the cards that are next to the target of the attack can also receive adjacent damage. If you ask me, personally this gives tremendous power to this card and that is why it gets a well-deserved 2nd place in this top.

Blind: This is the last ability that "Chaos Dragon" gains at level 3 and it gives it a plus in defense, as it increases the chances of enemies missing their attack. These cards with the highest chances of missing the attack are those that have a "Melee and Ranged" attack type, which is great, because it makes this card much more resistant and I can even think that it can have a place as a tank in my lineup.
Final Appreciations
A really destructive card with a great attack power, it is true that the cost to summon it is really high, but if we can take advantage of all its abilities in our favor in conjunction with some battle rules that increase the main characteristics of it, it becomes a real beast capable of defeating many cards in the field. For this reason it deserves without a doubt the 2nd place of this top in its 1st part.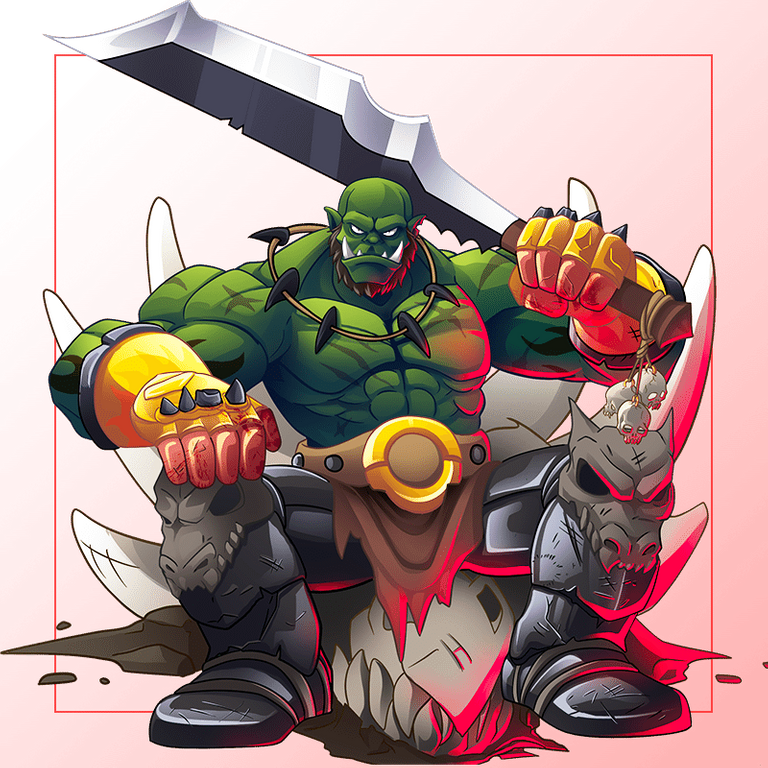 This is the card that has the 3rd place in this TOP and the truth is that I doubt whether to put it in this position or in the second, it could even rival and give an excellent battle against "Uriel The Purifier", however, due to its statistics I decided to put it in this place, but it is a total beast in battle and you will find out why it is part of my top 3 in its first part. This card can represent a strong threat to all those monsters that possess the magic attack type, although the magic attack is very strong and deadly, the reality is that there are cards capable of withstanding this type of attack and the great "Grum Flameblade" is one of them.
On the other hand, it does have weaknesses, but it is undoubtedly a complicated card to beat if we manage to use it in confluence with battle rules according to this monster, however, it really has few blind spots and if we manage to use it very well it is a very powerful card with great potential to become a really destructive card. In addition, for those cards that have 10 or more mana cost to summon, this card can cause double damage for this type of monsters, something really great.
---
Design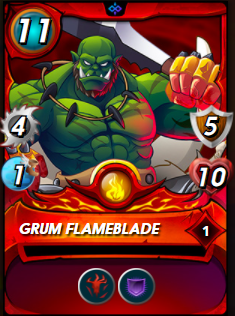 Its design is impressive as well as imposing, the finish is excellent, the colors and texture used in detail to illustrate this card are out of this world, being a very large monster with a really tough body capable of withstanding the magical attacks of their opponents, having a very powerful sword with an edge capable of cutting everything it touches, something exceptional. I really love this design, as well as the previous ones, highlighting that this is an aspect I pay a lot of attention to, especially if it is a card game like this one. Again a great job done by the @splinterlands team on the designs of our favorite cards.
---
Main stats
Like every legendary card I've seen from this particular edition, the main stats of the cards are incredible and really powerful from its lowest level. This monster has a little more versatility than the previous card, since this one does change a little bit as we level it up. Based on this, with respect to its life points, from level 1, it has +10 points, reaching a total of +15 at level 4, something that increases its resistance exponentially with each level that passes, however, with respect to its shield and speed, they do not change at any level, having a total shield of +5 points and speed +1 point. Finally, his attack does not change much, starting with +4 attack points and ending with +5 at level 4.
Abilities
Again the section that I like the most, and I am most excited about, as this card possesses really strong abilities capable of causing significant damage to anyone who dares to face it. These abilities are: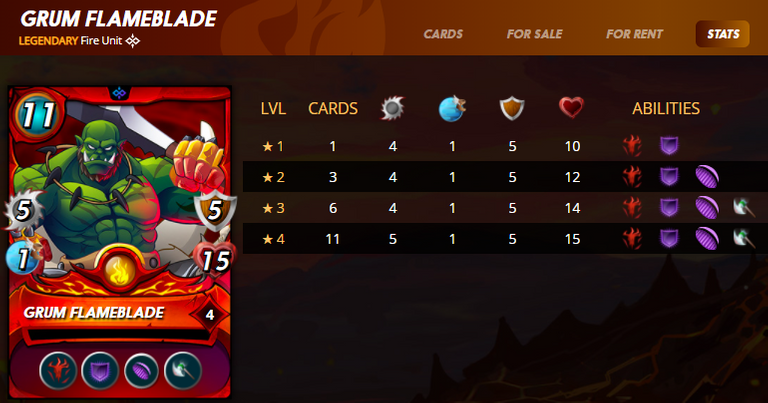 Bloodlust: This ability we can usually see it only in the battles of the famous "Brawls" in the guilds of the game and only in the cards of the "Gladius" edition, a quite powerful edition. However, the "Grum Flameblade" is the first card in the game to possess the "Bloodlust" ability and one that in my opinion is the most dangerous in the entire game. What this ability does is to exactly double all the basic characteristics of a card, such as speed, shield, attack and life points, by +1 point every time it removes a card on our opponent's battlefield.

Void Armor: This is a great ability that allows to decrease the impact damage of the enemies that attack this card with a magic power directly to the shield. It is the beginning to neutralize the magic attack.

Void: This ability allows to decrease the damage caused by the magic attack that hits directly with our life points, which complements the defense of this card with the ability I mentioned above.

Giant Killer: This is an impressive and very dangerous ability for those cards that have +10 mana points to summon it. This is because if the great "Grum Flameblade" manages to attack a monster that has more than 10 mana points, the damage it could cause to its shield or life points will be double the attack that "Grum" has, in a few words, if it has +5 attack points at that moment in its last level, it will cause damage with +10 points, something totally destructive.
Final Appreciations
This card is a total gem, a very strong monster with the most dangerous ability in the game according to my personal opinion. Of course despite all the destruction that "Grum Flameblade" can bring, it is not invincible and has weaknesses like any other short, but as I always say, the idea is to play together with the battle rules, this could increase even more the power of the card or do the opposite, decrease it to the point that it can be defeated. In any case, I hope you take advantage of this fabulous card as it should be.


Before ending this post, I want to tell you that these are the 3 cards that in my opinion are the strongest of the legendary team of the edition of "Chaos Legion" which in total are 21 monsters, however, there are still very powerful cards capable of rivaling this top that I have presented in this post, so, I decided to make 2 parts of it, to give a total of 6 legendary cards that really are my favorites of this great edition. Finally, I hope this post will help you to take into account the power and value of these 3 cards and of course, to enlighten the path of the newer players in splinterlands.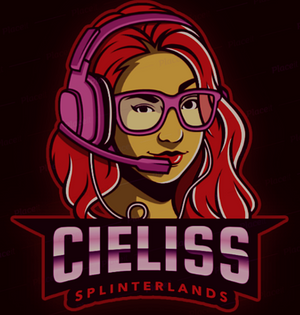 ---

---

Join the official Spanish community here Discord
---
---