Node and DEC and Rank Rewards, Oh My!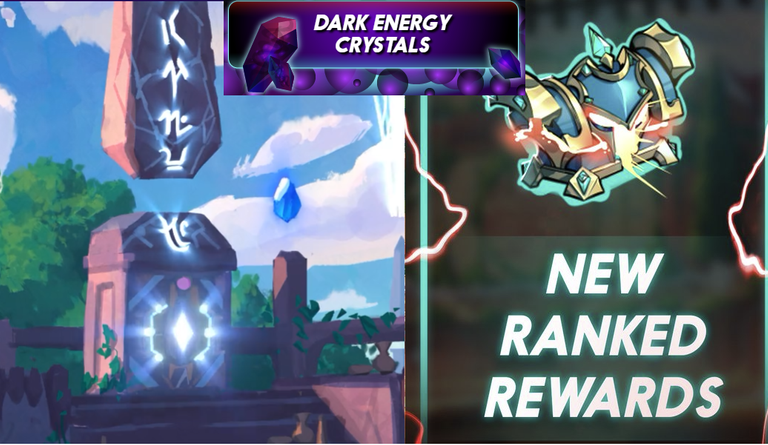 This week in Splinterlands has been jammed pack and next weeks brings us even more!!!
DEC
Tuesday the 24th we got an update this update is the rank reward changes but those changes will not start until the next season May 31st. However this update the ghost card penalty went into effect, overall everyone is reporting about a three time increase in DEC rewards for rank play. While this has seemly brought people out of the wood work to play as my win rating has dropped a bit in silver two from 70 - 75% to 60 - 65% as I've seen more Llama, Yodins, and other cards powerful cards I don't have, I have still seen a nice increase in DEC rewards.
This is great for guilds especially new guilds like AoK: Earn and Burn the guild DBOfficial125 and I have co-founded. We can now get a decent amount of DEC from playing to be able to upgrade those guild buildings.
Feel free to join out discord. We both come from more of a gaming background and trying to put that game guild feel into Splinterlands where it more about the gaming strategy while still having the NFT and Crypto strategy.


Nodes
Wednesday the 25th saw the presale of validator licenses go live and the pre-sale sold out in 10 minutes. At the time I am writing we've sold 2351 license. I was lucky enough to be able to purchase one in the pre-sale. I am definitely hype about the validator nodes and can't wait until we get some more information on the them and get mine set up!!!! More to come on this when we have more information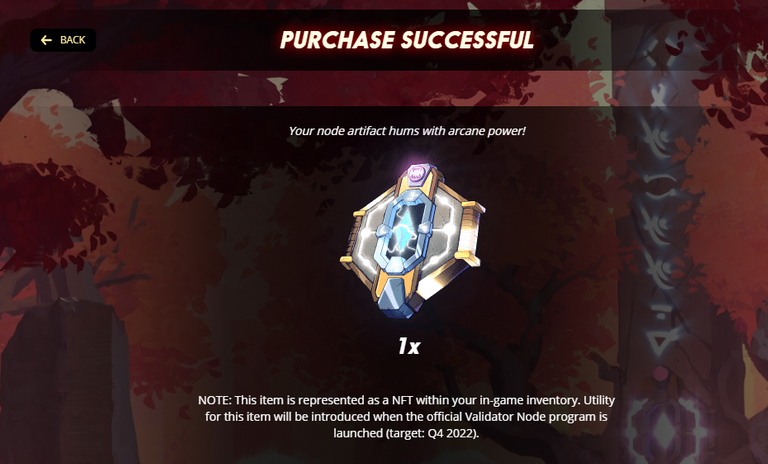 Rank Rewards on the 31st!!!
Now the fun part. "This is where the fun begins". The start of next will see the rank reward changes go into effect. I've been talking with DB, DB and I are going to be running an experiment over the next 3 season. We both have very similar accounts currently playing in silver 2 with no CP rental. While he has been a playing a little longer than I have so he has a few more leveled up cards over me, I have purchased a fair bit of cards and have a few cards he doesn't.
This first season we are both going to be playing in silver 2, this will give a 2 data points for the silver rewards and how the rewards look if you are not in silver 1.
The next season we are going to rent power and play up in silver 1. This will give us 2 more data points for silver and on top of that show the impact difference the ranking between silver 2 and silver 1 has on the number of chest that can be acquired. At the end of the season I will rank up to gold 3.
For the following season DB will play silver 1 again giving us three silver 1 data points, 5 silver data points over all and I will play in silver 1 but with gold chest rewards. This mean I should get far fewer chest than DB but the value of my chest should be higher. This is will also give us a data point for gold and for what some people have suggest is that you play in the league where you can win 60% of the time but rank up at the end of the season for the higher chest values.
Now the reason for doing this is because most people are suggesting you only play in the league where you can win 60% of the time. I was watching Splinterlands TV and Neal had an episode on Tuesday the 24th (I believe) if you want to go and watch it where he suggests the data shows the best strategy to play in the league where you can win 60% of the but always finish in the higher league for the better but fewer chests.
Depending on what we find I suspect we'll run the next week with both of us finishing in gold and playing in silver 1 to get 2 more gold reward data points.
Be on the look out for my post as I will share weekly the daily chest I get for the week and end of season chest. I'm sure DB will end up doing a video on it and we'll see he has threaten me that I have be on it as well!!!

Signing off
Come join the Splinterlands community.
---
---