Tips and Tricks Player Proposals on PeakMonsters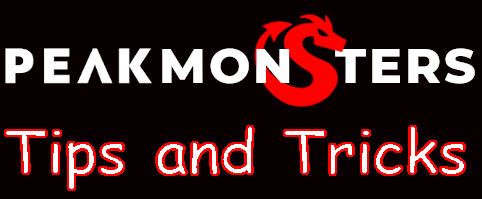 So part of coming back from my vacation hiatus is catching up on all the cool things PeakMonsters has done.
Player Proposals
At the beginning of Jan SL launched version one of player proposals. There are few rules for submitting proposals which is outlined in the post from Splinterlands.
You have to spend 100K DEC and tag the post correctly, this allows PeakMonsters scrap the block chain when they see the tag and see if they burned the 100K DEC sending it to null and display the player proposal for us to vote on.
To see the player proposals on PeakMonsters you can access it from the Explore menu option and then click on Propsals. This will bring up the below screen.

The page displays the Official Proposals and Community Proposals.

Player proposal commands
You can access the post stating the rules easily from the PeakMonster clicking on the "Official Announcement" link under the Community Proposal Suggestions area.
PeakMonsters shows if the user properly burned the 100K DEC by sending it to null. If they have it shows "VALID FEE: in green. This means the proposal is valid for voting.
You can click the arrow at the far right or in the area for the description / title area of each proposal to be able to read the proposal. This takes you to the post written by the plater.
You can vote up or down on the proposal using the green or red arrows. This is the same as liking or dislike the post directly from the post. From there the voting weight of your staked SPS is used which you can see next to the green and red up and down arrows. You can also use the green up arrow to vote for the proposal and red down arrow to vote against it.
It shows how many days are left for voting on the proposal under the "Expires" section. This particuliar proposal that is up has 5 days of voting left.

You can click on the area around the arrows or under the approval section to see who has voted and the SPS weight of their vote.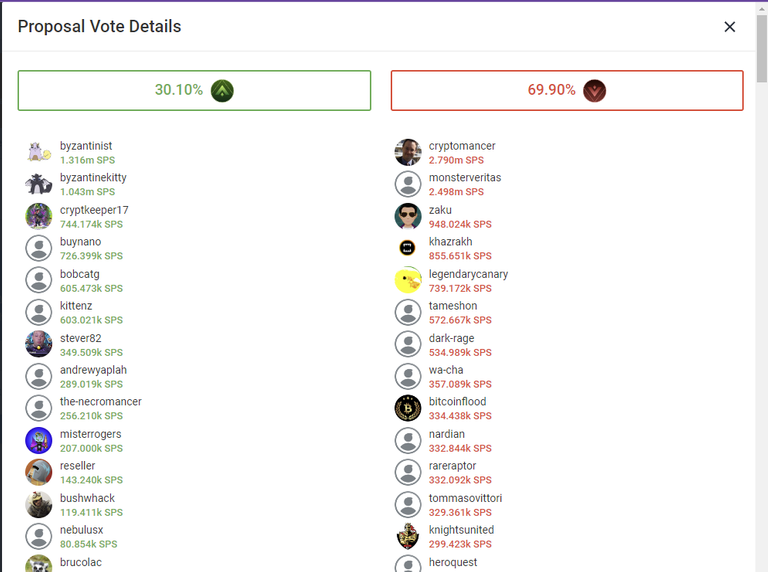 Summary
Player proposal are a great thing for the Splinterland community and PeakMonsters has given us a great way to view these without having to keep an eye on Splinterland posts. This is a great tool built into an already great site. So when you are on PeakMonster make sure to click the proposal page so you can upvote on the proposals you support and downvote those you do not support.

Signing off
Come join the Splinterlands community.
---
---