Weekly Splinterlands Info - Nov 5th 2022 Runi and RW packs, oh my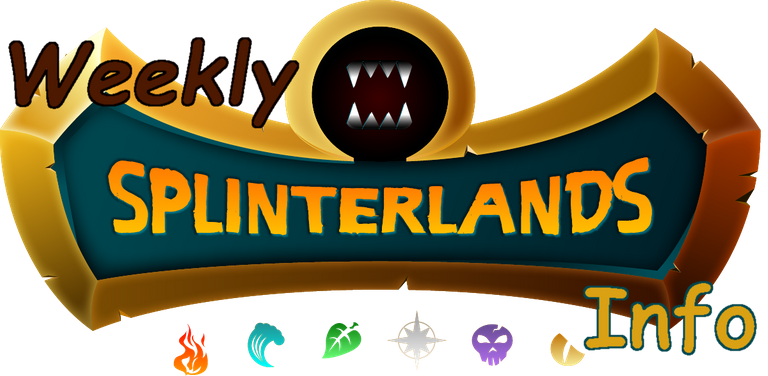 We'll start the public mint of the Runi this week. The public mint went live the 3rd at 2 PM. While I didn't participate in the whitelist sale and I wish I had. I did put together the money to buy a Runi during the public sale. In the whitelist sale we sold right around 2K and now we are sitting at 2,798 out of 6,500 so we only sold around 800 more Runi during the public mint. We are less that 50% while I'm sure the SL team and the community was hoping for a sale out. I still think this is good and we can easily sell out as we come out of the bear market. Not many people may be looking for a NFT project right IDK. I know if there are still Runi to mint come Feb I'll probably end up grabbing a 2nd.
So let show my Runi!!!!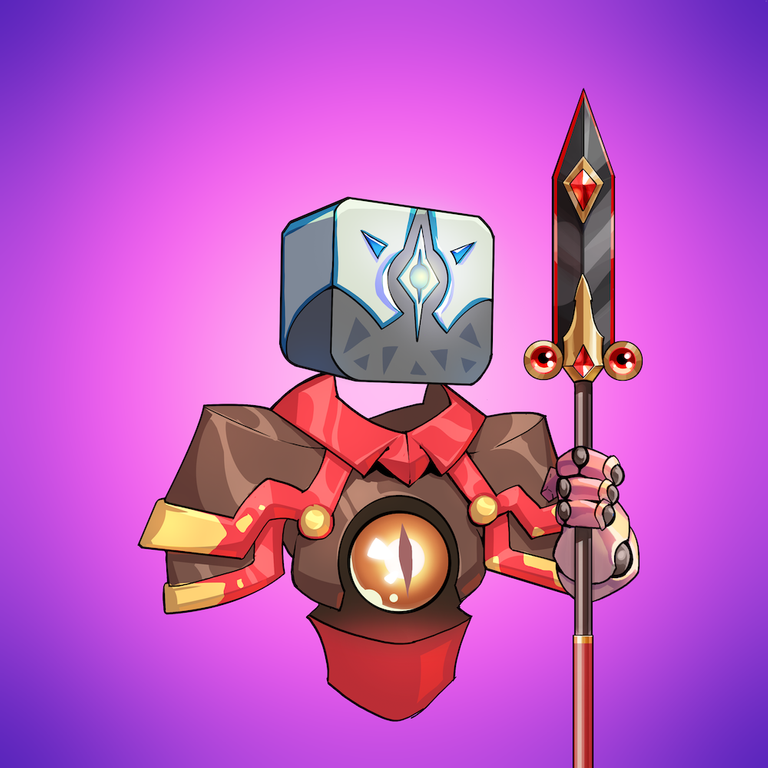 And on Opensea if you want to see the specific stats it's #2285
Overall I like my Runi, I love the armor and weapon match and even the core fits them. The back ground I love. This leaves the head, I like it because it actually looks like a face and overall the armor and weapon a person is wearing will always "look a like" but there can be a number of faces in the same matching armor and weapon. The background and weapon are both 1% where the head and armor are 3% and the power core is 5% so nothing extremely rare but it is one I very much like!
One of the moves I've done recently is I pulled all my stuff out of LPs for about 400K DEC and then sold my RW and CL packs I had for another 600 - 700K DEC. I always planed to sell 90 RW and 55 CL packs and those are the ones I've sold. This left me 10 RWs packs and 19 CL packs right now. I don't buy potions I earn them in gold so I get about enough to open 10 packs a season so it was going to take me the rest of Nov and possibly into DEC to open the ones I have left. Which is why I decided to sell the packs I had and take the DEC pump. I bought the 400K DEC at .00056 and the rest around .0006 so that will be around a 40% increase for a small amount of time. After DEC hits peg I will probably go back into some LPs. I am targeting getting a Lux Vega then I can start to level my cards as all my summoners are only max silver level. I'll be able to use the summoners I have plus Lux then level my cards to gold first before going after new summoners.
My last 10 RW packs and I got another legendary I didn't have RAA!!!. The last 2 sets of RW cards I open I got legendary I didn't have which is really good. I was able to level up a few of the cards.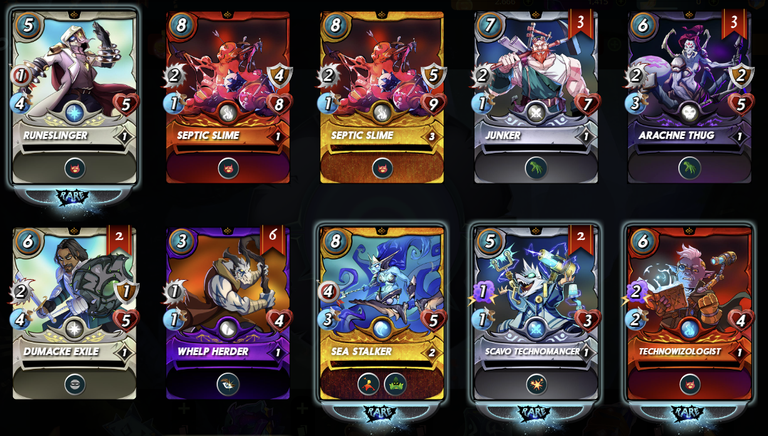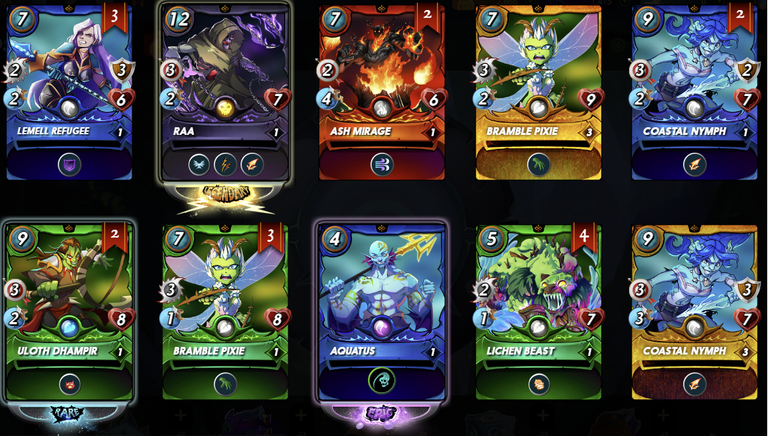 Signing off
Come join the Splinterlands community.
---
---