Have you used double Taunt? [ENG/ESP]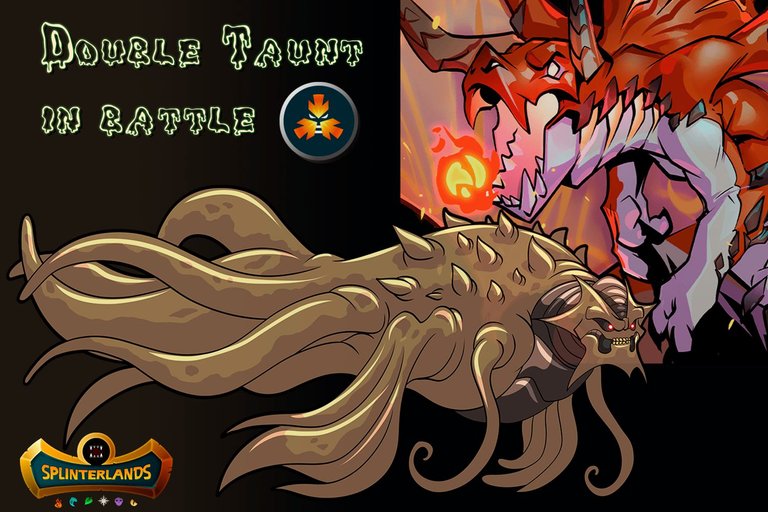 Taunt is one of the most used skills in Splinterlands, at least in the bronze and silver leagues it is incredible how many people use it in their battles, which is understandable due to the possibility of obtaining victory in a relatively simple way. As many of us know, Taunt is an ability that forces rival enemies to attack the monster that has this ability (redundancy aside) leaving the rest of the team free to attack without taking any damage. In this sense, it has a defensive function that can be exploited with support cards that heal you every turn or repair your armor.
Is it infallible? Not at all, it can be defeated in many ways, even in a simple way, however in my opinion the most important thing about Taunt is the time it gives to the rest of the team to destroy the enemy ranks, in itself, that is the correct functioning of the ability.
Wanting to take advantage of that I decided to do something fun, use double taunt, I had never thought of it, but it gave me good results, although I must say that this is also because my opponents did not use cards that affect my tanks, I say this because the cards with this ability have many weaknesses, The first of them is that they are cards that use a lot of mana, they usually go over 10 points and that makes them a perfect target for cards with Giant killer because they do double damage, also the Splinterlands team has also created an "anti-taunt" ability, this is rage that in its effect does the same as the previous one, it causes double damage. Another skill created to evade taunt is "Scattershot", it doesn't respect anything and attacks wherever it wants, not even taunt can provoke it, so if we use taunt in a ruleset with Scattershot we will lose time, so it's a factor to take into account.
Even so, I didn't focus on his weaknesses but on his opportunities, so I decided to take a risk with two cards that have very good stats and Taunt ability, one of them is Agor Longtail and the other is The Kraken, both are beasts and together in combat they are a real blast. I think it's a bit cruel to use them together but they definitely give the rest of the team plenty of time to do their job, and as I've stated before, time is what matters.
These cards need a lot of mana so this strategy can not always be used, in my case I could do it in combats of 50 points and the desired 99, only this way I could create a competitive team and make my opponent suffer until death. If you look closely, in the two fights I lost one of the cards, and the next one held until the end, my enemies had competitive teams that make me think about the defeat if I had used only one card with taunt. I decided to protect my tanks with a single healer and that was enough to extend their time on the battlefield. Next I will leave you the combats so you can see them and have your own impressions.
---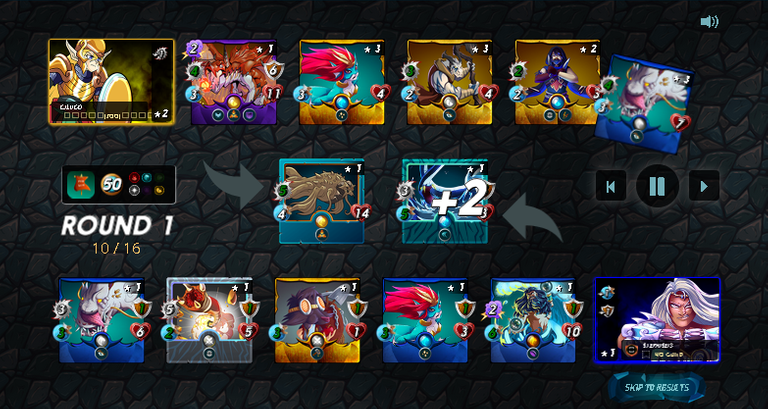 ---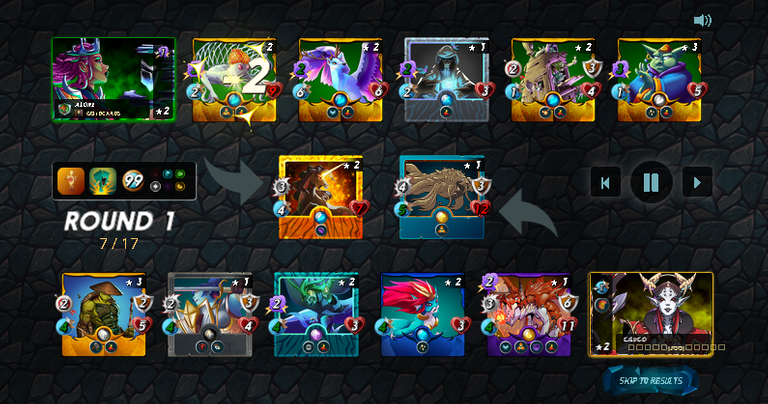 ---
What did you think? Is this strategy worth it? Have you already used it? Imagine a triple taunt, it would be brutal, maybe when we have the mixed summoners we can do that, for now here is a double with these cards. Thanks for reading, I'll wait for you in the comments.
---
All images and separators have been edited by me in Adobe Photoshop, using original images from the game.
If you want to start playing, you can do it from here:
https://splinterlands.com/?ref=cjlugo
---
Español
---
¿Has usado doble Taunt?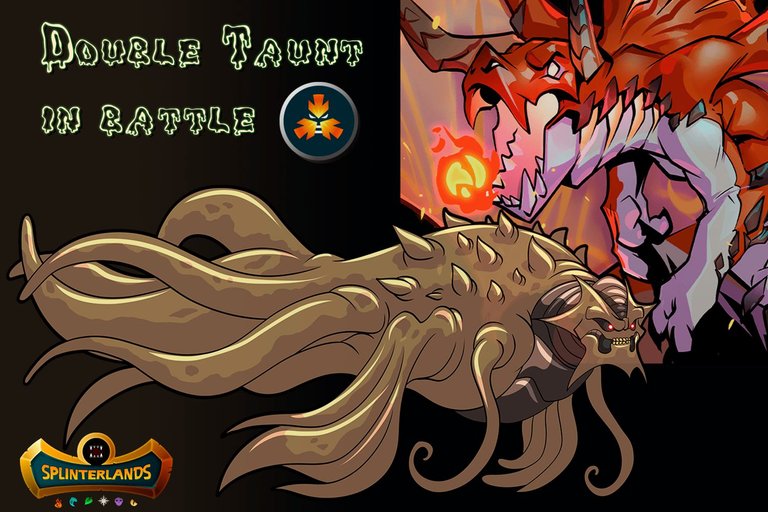 Taunt es una de las habilidades más utilizadas en Splinterlands, por lo menos en las ligas de bronce y plata es increíble la cantidad de personas que la emplean en sus batallas, lo cual es algo entendible debido a la posibilidad de obtener la victoria de forma relativamente sencilla. Como muchos sabemos, Taunt es una habilidad que obliga a los enemigos rivales a atacar al monstruo que tenga dicha habilidad (valga la redundancia) dejando a los demás del equipo libres para atacar sin recibir daño alguno. En este sentido tiene un funcionamiento defensivo que puede aprovecharse con cartas de apoyo que le sanen en cada turno o le reparen su armadura.
¿Es infalible? Para nada, se puede derrotar de muchas maneras, incluso de forma sencilla, sin embargo a mi juicio lo más importante de Taunt es el tiempo que otorga al resto del equipo para que destruyan las filas enemigas, en sí, ese es el funcionamiento correcto de la habilidad.
Queriendo aprovechar eso decidí hacer algo divertido, usar doble taunt, jamás se me había ocurrido, pero me dio buenos resultados, aunque debo decir que esto también se debe a que mis rivales no usaron cartas que afectaran a mis tanques, esto lo digo porque las cartas con esta habilidad tienen muchas debilidades, la primera de ellas es que son cartas que utilizan mucho mana, generalmente pasan de 10 puntos y eso los convierte en un blanco perfecto para las cartas con Giant killer porque le hacen el doble de daño, además el equipo de Splinterlands también ha creado una habilidad "antitaunt", esta es rage que en su efecto hace lo mismo que la anterior, causa un doble de daño. Otra habilidad creada para evadir la provocación es "Scattershot", esta no respeta nada y ataca donde quiera, ni taunt le puede provocar, por lo que si usamos taunt en una ruleset con Scattershot perderemos el tiempo, asi que es un factor a tomar en cuenta.
Aun asi, no me enfoque en sus debilidades sino en las oportunidades, por lo que decidí arriesgarme con dos cartas que poseen muy buenas estadísticas además de la habilidad Taunt, una de ellas es Agor Longtail y la otra es The Kraken, ambas son bestiales y juntas en combate son una pasada realmente. Pienso que es un poco cruel usarlas juntas pero definitivamente otorgan bastante tiempo al resto del equipo para que haga su trabajo, y como he indicado anteriormente, el tiempo es lo que importa.
Estas cartas necesitan mucho mana asi que esta estrategia no se puede utilizar siempre, en mi caso lo pude hacer en combates de 50 puntos y los ansiados 99, solo asi pude crear un equipo competitivo y hacer sufrir a mi rival hasta la muerte. Si te fijas bien, en los dos combates perdí a una de las cartas, y la siguiente aguanto hasta el final, mis enemigos tenían equipos competitivos que me hacen pensar en la derrota si hubiera utilizado solo una carta con taunt. Decidí proteger a mis tanques con un solo sanador y eso fue suficiente para alargar su tiempo en el campo de batalla. A continuación te dejare los combates para que los veas y tengas tus propias impresiones.
---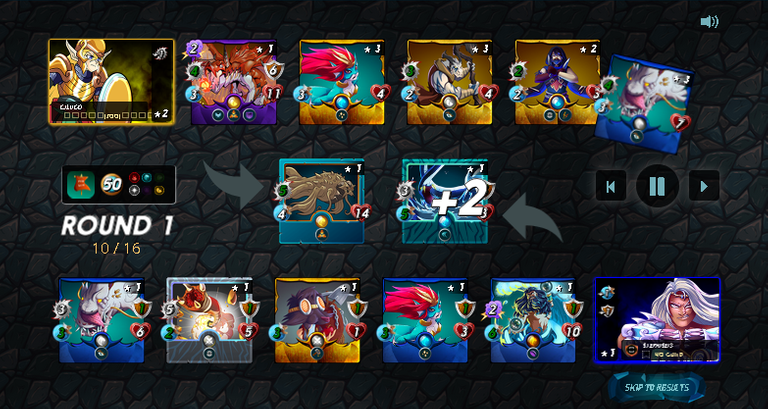 ---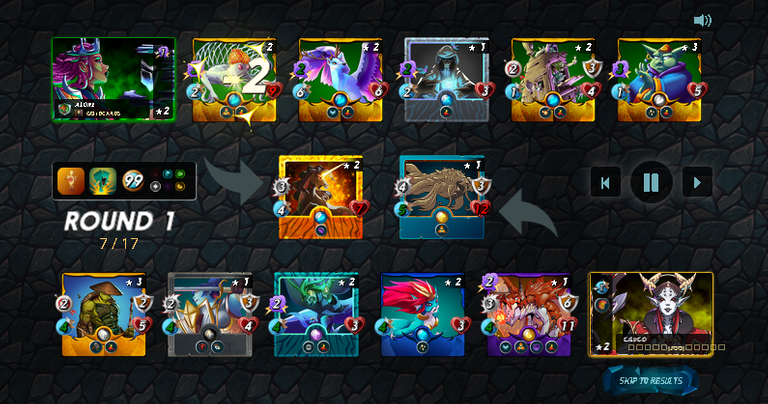 ---
Que te parecieron? Vale la pena esta estrategia? Ya la has usado? Imagina un triple taunt, seria brutal, quizás cuando tengamos a los invocadores mixtos se pueda hacer esa travesura, por ahora aquí tiene una doble con estas cartas. Gracias por leer, te espero en los comentarios.
---
https://splinterlands.com/?ref=cjlugo
Posted using Neoxian City
---
---