BATTLE MAGE SECRETS - Rise of the Commons
Hello to all Splinterlands friends, here we are at the new weekly appointment with the BATTLE MAGE SECRETS challenge. The rulset we are focusing on today is Rise of the Commons, only common and rare monsters will be available in battle, with the exception of Summoners! If you love your legendary monsters, well now you need to review your game strategy and perhaps rediscover the value of many common cards, which are often little used.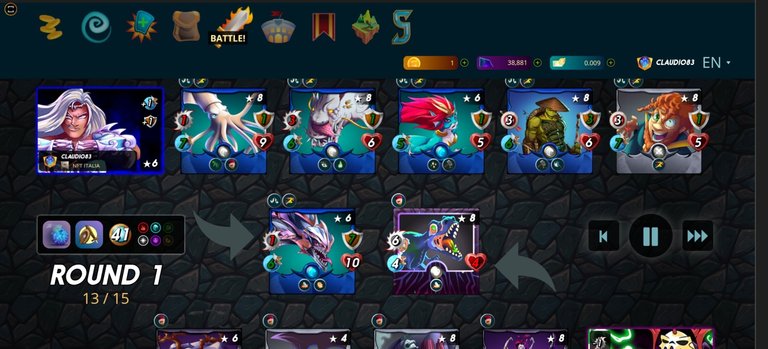 In the battle that you can watch in the link below, I deployed the rare card DIEMONSHARK in first position, a real beast in attack, boosted to maximum level it is one of the strongest cards of the Water element and not only that, with an attack powerful player who breaks through opposing defenses, and a robust defense. A real tough nut to crack. If the battle was won without any monster defeated, it certainly also goes to DIEMONSHARK.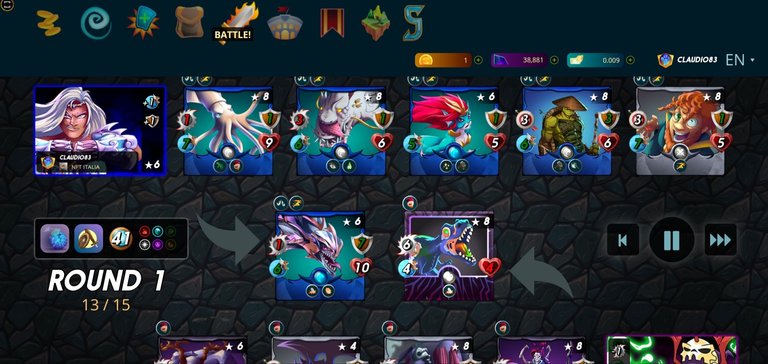 But if the front line has not succumbed, the husband is also of no attack but very useful monsters such as MERDAALI GUARDIAN, the healing power partially regenerates the wounds of the monsters in the front row, and particularly robust defenses are even more difficult to scratch. A very low Mana card but a very useful ability, Thank Heal, especially if you have decided to field cards with a really consistent defense in the front row.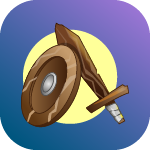 Another decisive card in my opinion is the powerful DEEPLURKER, a real beast, capable of launching poisoned attacks that inflict damage on opponents at every turn. DEEPLURKER I consider it an essential card to deploy whenever I choose the summoner of the Water element, a guarantee of success and a destructive weapon for opponents. I recommend upgrading the card to the maximum level to enjoy the full power of the monster.
The battle was much more impactful than I thought, winning without losing allies in battle is not an everyday thing here in Splinterlands. The Rise of the Commons rulset has focused attention on a family of cards that we sometimes don't consider, often even cheap to purchase, but with excellent performance in battle.
Good game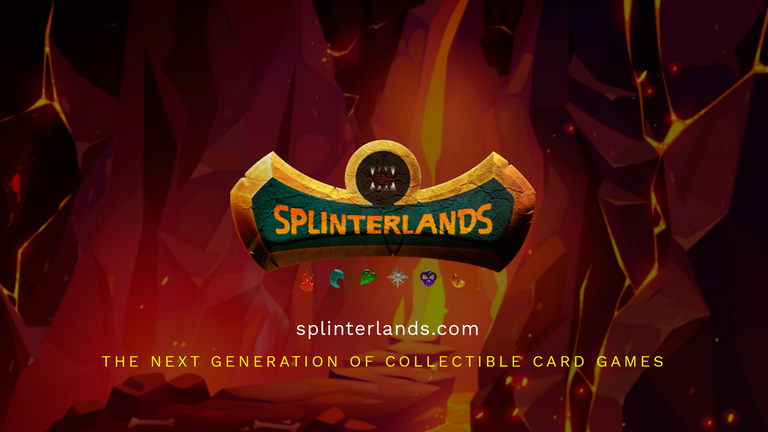 Thank you for taking the time to read this post. If you have not yet signed up for Splinterlands, I invite you to try. You can use my referreal link

ITA
Ciao a tutti amici di Splinterlands, eccoci al nuovo appuntamento settimanale con il BATTLE MAGE SECRETS challenge. Il rulset su cui ci concentriamo oggi è Rise of the Commons, in battaglia saranno disponibili solo mostri comuni e rari, ad eccezione dei Summoners! Se siete amanti dei vostri mostri leggendari, beh ora dovete rivedere la strategia di gioco e riscoprire magari il valore di molte carte comuni, spesso poco utilizzate.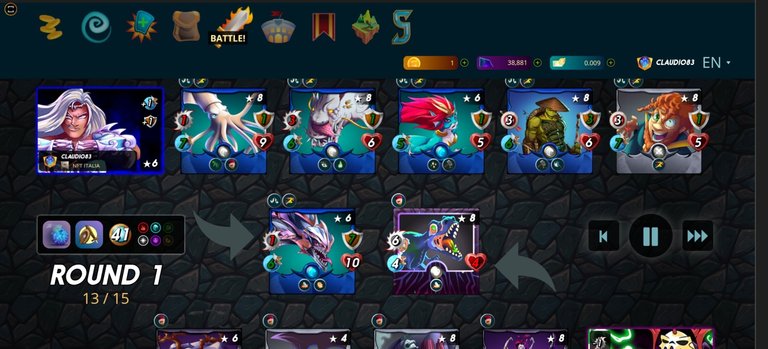 Nella battaglia che potrete guardare nel link più in basso, ho schierato in prima posizione la carta rara DIEMONSHARK, una vera bestia in attacco, potenziato a livello massimo è una delle carte più forte dell'elemento Water e non solo, con un attacco potente che sfonda le difese avversarie, ed una difesa robusta. Un vero osso duro da sconfiggere. Se la battaglia è stata vinta senza nessun mostro sconfitto, im merito di certo è anche di DIEMONSHARK.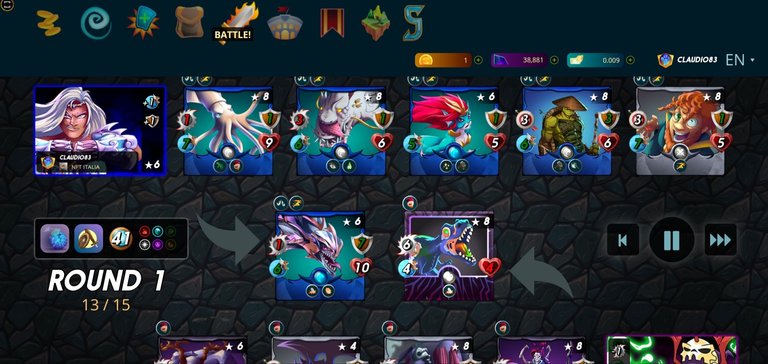 Ma se la prima linea non ha ceduto, il marito è anche di mostri no attack ma molto utili come MERDAALI GUARDIAN, il potere curativo rigenera parzialmente le ferite dei mostri in prima fila, e difese particolarmente robuste sono ancora più difficile da scalfire. Una carta da Mana molto basso ma un'ability molto utile, Thank Heal, soprattutto se in prima fila hai deciso di schierare carte con una difesa davvero consistente.
Altra carta a mio avviso decisiva è il potente DEEPLURKER, una vera e propria bestia, capace di lanciare attacchi avvelenati che infliggono danni agli avversari ad ogni turno. DEEPLURKER la considero una carta essenziale da schierare ogni qualvolta scelgo il summoner dell'elemento Water, una garanzia di successo e un'arma distruttiva oer gli avversari. Io consiglio di potenziare la carta al massimo livello per godere della piena potenza del mostro.
La battaglia è stata molto più incisiva di quanto pensassi, vincere senza perdere alleati in battaglia non è cosa da tutti i giorni qui a Splinterlands. Il rulset Rise of the Commons ha focalizzato l'attenzione su una fasxia di carte che a volte non consideriamo, spesso anche economiche per l'acquisto, ma con un'ottima resa in battaglia.
Buon gioco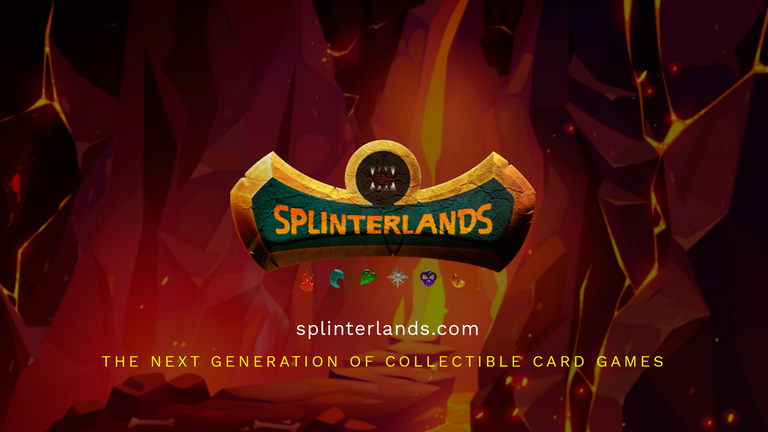 Thank you for taking the time to read this post. If you have not yet signed up for Splinterlands, I invite you to try. You can use my referreal link

---
---