Chaos Legion Summoner purchases
In recent weeks, the price of cards has been decreasing, reaching new lows, interesting values for not investing and enhancing some cards. This week I completed the upgrade of the Death summoner THADDIUS BROOD, upgrading the card from level 6 to 8, the maximum level achievable.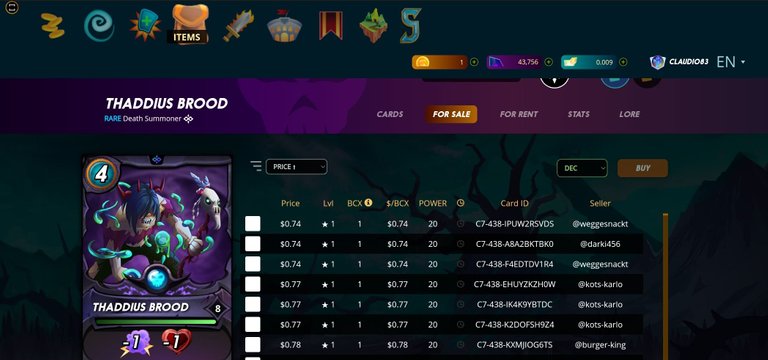 The price of the single BCX has dropped well beyond the $1 value, currently hovering below $0.70, a great opportunity for me and for anyone who wants to take advantage of these crazy prices to max out the summoner. It is true that at the moment the game has reached a stalemate, waiting for the launch of Land 1.5 expected by the end of next month. Well then we may see prices soar upward again and I would regret leaving any focused purchases behind.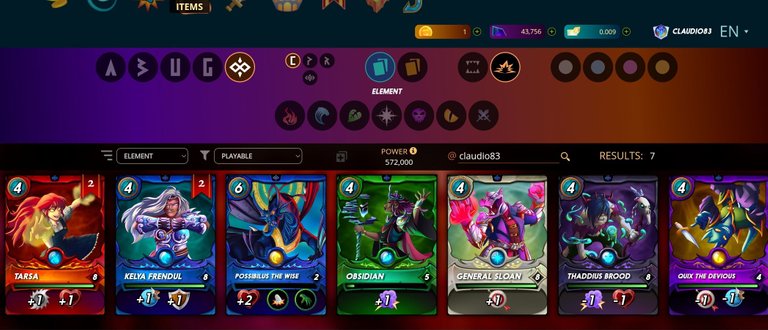 ---
At the moment I have almost completed maxing out the Chaos Legion summoners, excluding airdrops) and the last card still incomplete is OBSIDIAN, Earth summoner, but its boost is also almost there. When calm reigns, it's the best time to plan the appropriate strategies to apply when the storm arrives! This is for me the best time to plan strategies and invest in assets like Splinterlands. Maybe the prices will go down a little more but for me it will be a really great deal!
Conclusion
The @splinterlands contests are not only meant to get us generous upvotes but above all to help us discover new cards that can be very useful in our battles and stimulate us to new strategies and more options in battle.
The low card prices, also caused by the large number of prints and availability of Chaos Legion cards, are a great entry point for new players. In fact, it is possible to build an excellent deck of cards by spending little, compared to the cards of previous editions. It will also be interesting to observe the upcoming airdrops of CL cards in order to better determine which Summoner to upgrade and consequently which cards to buy on the market!
Furthermore, the strategy that each player sets himself can undergo natural variations, in order to improve his deck of cards and climb the ranking of the best players, also obtaining higher rewards!
Good game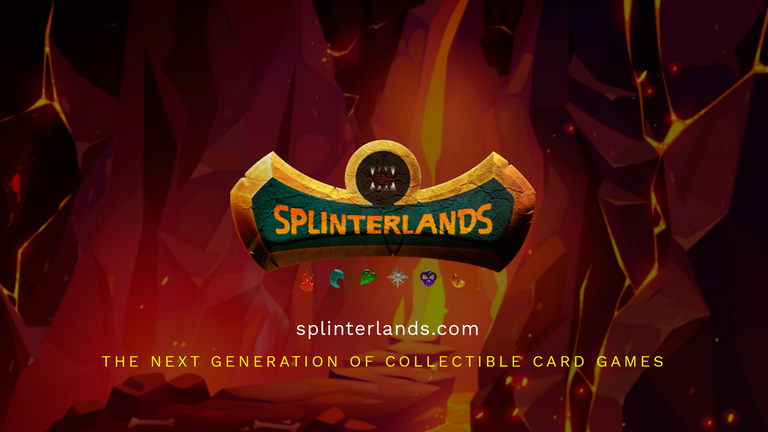 Thank you for taking the time to read this post. If you haven't signed up for Splinterlands yet, I invite you to try it. You can use my refer real link

ITA
In queste settimane il prezzo delle carte sta subendo una decrescita, toccando nuovi minimi, valori interessanti per non investire e potenziare alcune carte. Questa settimana ho completato il potenziamento del summoner Death THADDIUS BROOD, potenziando la carta da livello 6 a 8, il livello massimo raggiungibile.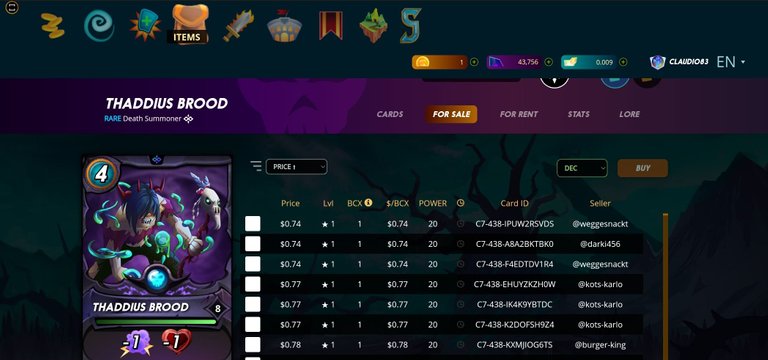 Il prezzo della singola BCX è sceso ben oltre il valore di 1$, al momento si aggira sotto i 0,70$, una grande opportunità per me e per chi vuole approfittare di questi prezzi pazzi per maxare l'evocatore. È vero che al momento il gioco ha toccato una fase di stallo, in attesa del lancio di Land 1.5 previsto entro la fine del prossimo mese. Beh, allora potremo vedere i prezzi lievitare nuovamente verso l'alto e io mi pentirei di aver lasciato indietro qualche acquisto mirato.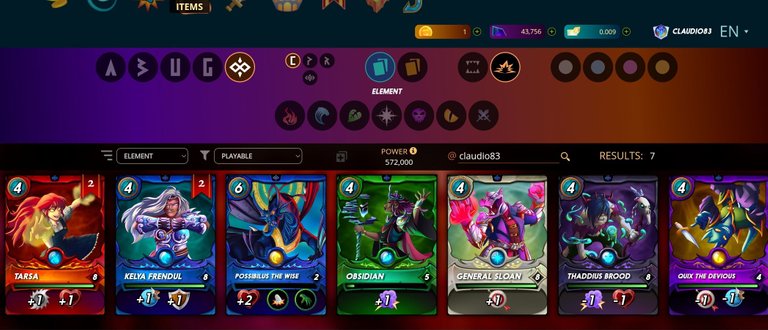 ---
Al momento ho quasi completato di maxare gli evocatori Chaos Legion, ad esclusione degli airdrop) e l'ultimo carta ancora incompleta è OBSIDIAN, evocatore Earth, ma manca poco anche al suo potenziamento. Quando regna la calma è il momento migliore per pianificare le opportune strategie da applicare al sopraggiungere della tempesta! Questo è per me il migliore momento per pianificare strategie ed investire in assets come Splinterlands. Forse i prezzi scenderanno ancora un po' ma per me sarà davvero un gran affare!
Conclusione
I contest di @splinterlands non hanno solo lo scopo di farci ottenere generosi upvotes ma sono soprattutto di aiutarci a scoprire nuove carte che possono essere davvero molto utili nelle nostre battaglie e stimolarci a nuove strategie e più opzioni in battaglia.
I prezzi bassi delle carte, causati anche dal gran numero di stampe e disponibilità delle carte di Chaos Legion, sono un ottimo punto di ingresso per i nuovi giocatori. Infatti è possibile costruire un ottimo mazzo di carte spendendo poco, rispetto alle carte delle precedenti edizioni. Sarà anche interessante osservare i prossimi airdrops delle carte CL in modo da determinare meglio quale Evocatore potenziare e di conseguenza le carte da acquistare sul mercato!
Inoltre, la strategia che ogni giocatore si imposta, può subire variazioni naturali, in modo da migliorare il proprio mazzo di carte e scalare la classifica dei migliori giocatori, ottenendo anche ricompense più elevate!
Buon gioco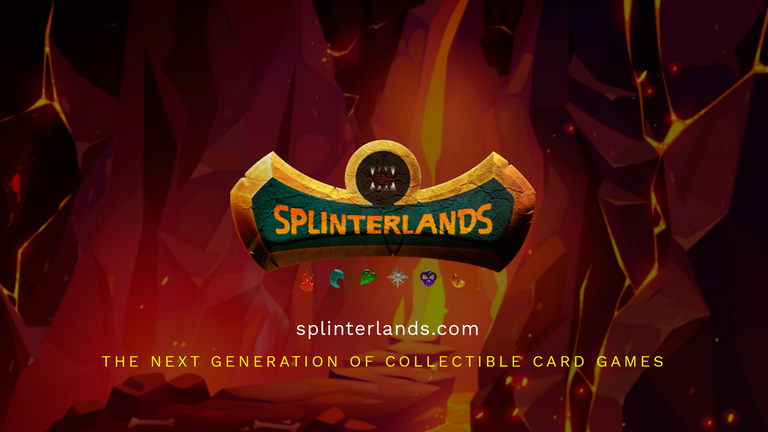 Thank you for taking the time to read this post. If you have not yet signed up for Splinterlands, I invite you to try. You can use my referreal link

---
---