How excited are you with the new Rift Watchers cards?
In the last Town Hall the concept art of the summoner Rift Watcher Epic Earth Summoner, whose name is Fernheart, was presented. I am very excited about the upcoming release of the Rift Watcher cards, which will be purchasable exclusively with SPS tokens, and it has been confirmed that VOUCHER will most likely also be required, a bit like what happened for the pre-sale of the CL decks.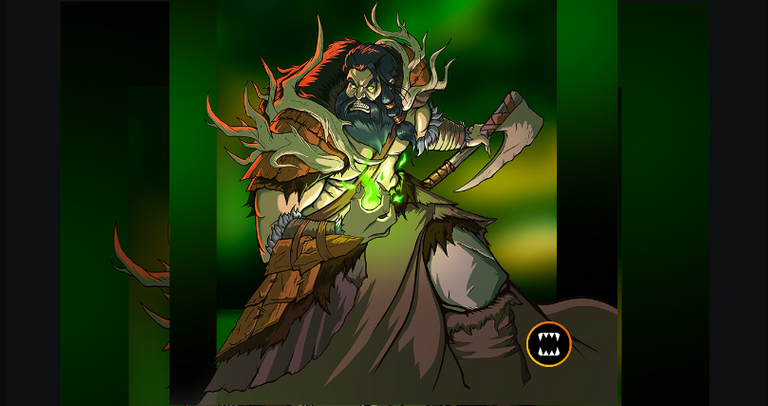 ---
There will also be a promo card linked to the purchase of Rift Watcher cards, even here there are no details at the moment but, if it follows the CL presale scheme, it is plausible that it will be guaranteed to those who buy a certain number of packs. In total there will be 3 million packages available, there is a lot of hype about it and in the coming weeks we will better understand its sales distribution.
Meanwhile, I accumulate SPS in these weeks, at the moment the price is settling at $ 0.065, up 10% compared to last week, and it is plausible that the value will tend to increase as the date of sale approaches.
In total there will be 3 million packages available, 1/5 compared to CL, so the cards will have a much higher value and it is desirable that each package has a guaranteed value close to $ 5, the cost of the single package.
Conclusion
The @splinterlands contests are not only aimed at making us get generous upvotes but it is above all to help us discover new cards that can really be very useful in our battles and stimulate us to new strategies and more options in battle.
The low prices of the cards, also caused by the large number of printing and availability of Chaos Legion cards, is an excellent entry point for new players. In fact, it is possible to build an excellent deck of cards by spending little, compared to the cards of previous editions. It will also be interesting to observe the next airdrops CL cards in order to better determine which Summoner to upgrade and consequently the cards to buy on the market!
Furthermore, the strategy that each player sets himself, can undergo natural variations, in order to improve his deck of cards and climb the ranking of the best players, also obtaining higher rewards!
Happy Game
Thank you for taking the time to read this post
If you have not yet signed up for Splinterlands, I invite you to try. You can use my referreal link
ITA
Nell'ultimo Town Hall è stato presentato il concept art dell'evocatore Rift Watcher Epic Earth Summoner, il cui nome è Fernheart. Sono davvero molto eccitato del prossimo rilascio delle carte Rift Watcher, che saranno acquistabili esclusivamente con token SPS, ed è stato confermato che molto probabilmente saranno richiesti anche VOUCHER, un pò come accaduto per la prevendita dei mazzi CL.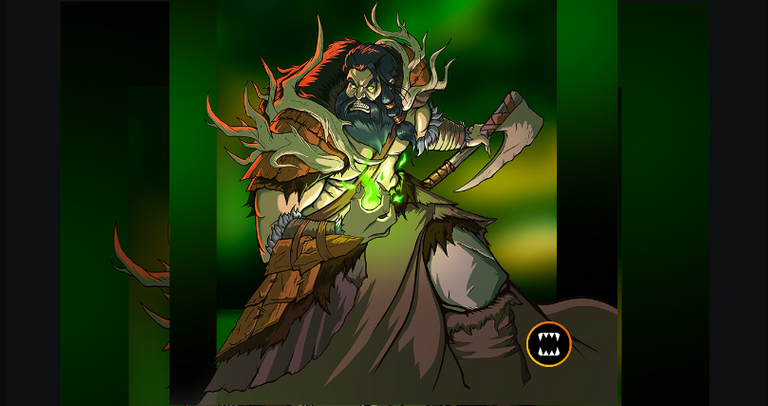 ---
Ci sarà inoltre una card promo legata all'acquisto delle carte Rift Watcher, anche qui non ci sono dettagli al momento ma, se seguirà lo schema della prevendita CL, è plausibile che sarà garantita a chi acquisterà un certo numero di pacchi. In totale ci saranno 3 milioni di pacchi disponibili, vi è molto hype in merito e nelle prossime settimane capire meglio la sua distribuzione di vendita.
Intanto io accumulo SPS in queste settimane, al momento il prezzo si assesta di 0.065 $, in aumento del 10% rispetto alla scorsa settimana, ed è plausibile che il valore tenderà ad aumentare con l'avvicinamento alla data della vendita.
In totale ci saranno 3 milioni di pacchi disponibile, 1/5 rispetto a CL, per cui le carte avranno un valore decisamente più alto ed è augurabile che ogni pacco abbia un valore garantito vicino ai 5$, il costo del singolo pacco.
Conclusione
I contest di @splinterlands non hanno solo l'obiettivo di farci ottenere upvotes generosi ma è soprattutto quello di aiutarci a scoprire nuove carte che possono essere davvero molto utili alle nostre battaglie e stimolarci a nuove strategie e maggiori opzioni in battaglia
I prezzi contenuti delle carte, causato anche dal grande numero di stampa e disponibilità delle carte Chaos Legion, è un ottimi punto d'ingresso per i nuovi players. E' possibile infatti costruire un ottimo mazzo di carte spendendo poco, rispetto alle carte delle edizioni precedenti. Sarà interessante osservare anche le prossime carte airdrops CL per poter meglio stabilire quali Summoner potenziare e di conseguenza le carte da acquistare sul mercato!
Inoltre la strategia che ogni giocatore si prefissa, può subire delle naturali variazioni, al fine di migliorare il proprio mazzo di carte e scalare la classifica dei migliori giocatori, ottenendo anche ricompense più alte!
Buon Game
Grazie per aver dedicato del tempo per leggere questo post
If you have not yet signed up for Splinterlands, I invite you to try. You can use my referreal link
---
---