How many Vouchers will I get during the airdrop? Here is a very useful tool!
There are a few days to the start of the Voucher airdrop, the tokens needed to purchase the Chaos Legion packages in the proportion 1 Voucher = 1 pack and the wait is increasingly growing and nervous, as reflected for example by the performance of the SPS token on the market.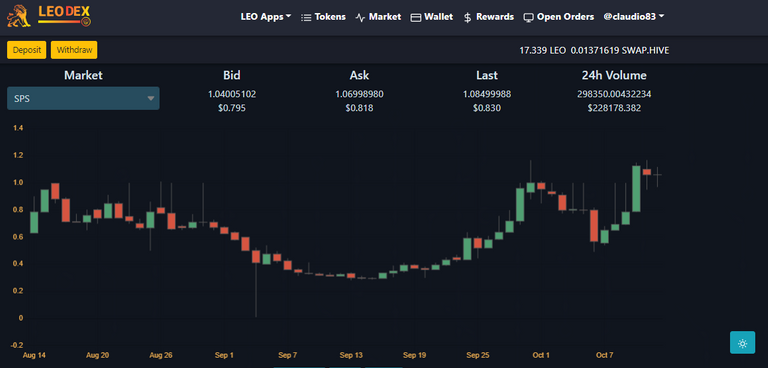 ---
In the previous hours the SPS token touched 1 dollar, currently the price has reset to $ 0.80 but the pressure is evident and soon things could change dramatically with a nice bullish movement. Someone asked the question: how many Vouchers will I earn with my SPS staking? The calculation depends on several factors but luckily an efficient tool has been created available on the site https://splintercards.com/index.html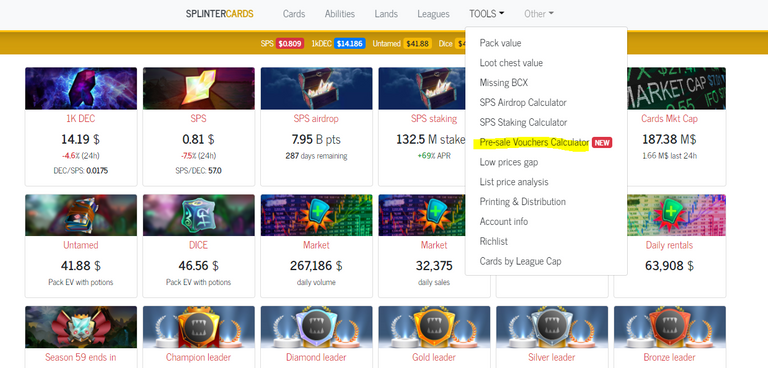 ---
By clicking on the Vouchers Calculator you access a simple screen where you will be asked to enter the number of SPS tokens in stake (remember that liquid tokens or staking rewards will not be taken into consideration)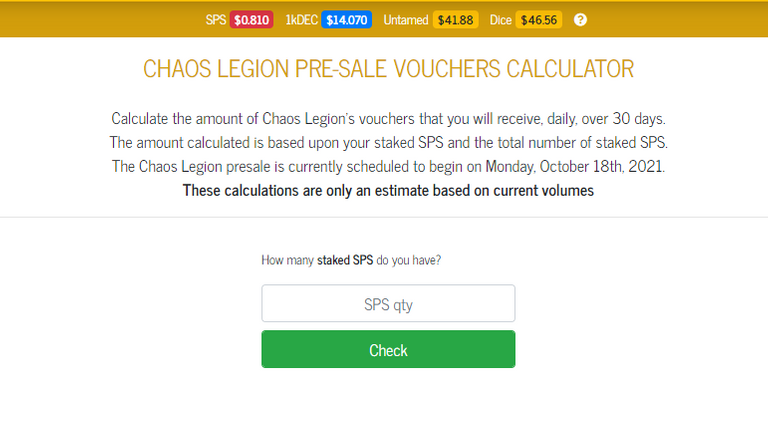 ---
To date, to be entitled to 1 voucher per day it is necessary to have at least 3600 SPS in staking. The data is constantly updated based on the number of total SPS staking. I remember that the total number of VOUCHERS that will be released in the 30 days is equal to 1 million, a number identical to the number of Chaos Legion packs in Presales.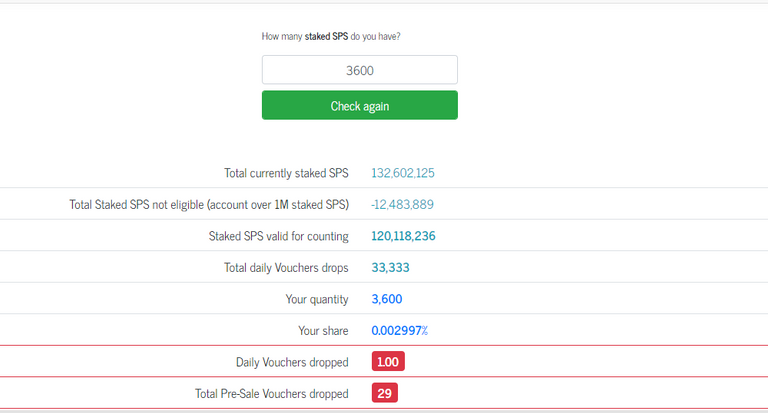 ---
The vouchers can also be tradable on Hive-Engine and forecasts indicate that 1 VOUCHER will be worth several dollars, so get ready to fight the last token! The volume of SPS tokens is already impressive at almost $ 300k in the last 24 hours! Now it is close! Excited for the long-awaited event?
Thank you for taking the time to read this post
If you have not yet signed up for Splinterlands, I invite you to try. You can use my referreal link
---
---