The quiet before the next bullrun in Splinterlands

I well remember the quiet of the first weeks of the previous bullrun which also involved Splinterlands and pushed up all the associated assets, as well as a significant increase in accounts, reaching rates of over 10k accounts created daily. As always, the human mind is very labile and often forgets past events, always learning very little from it.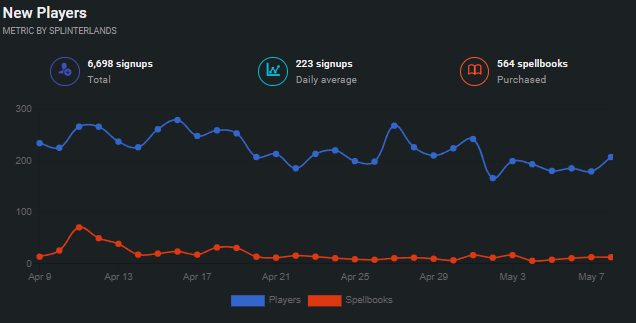 ---
The number of active players before the previous bullrun was 5k accounts, now we are over 300k, although a portion of them are bots. But I always see a lot of enthusiasm and participation in the innovations introduced by the team and LAND has given a small preview of what it will bring to the game in terms of participation and impact on the economy.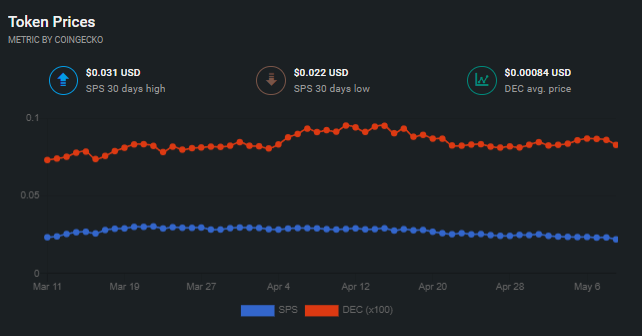 ---
The problem is often focused on the value of SPS which seems to be penalized by its supply but the mechanism is very clear, everything focuses on the SPS-DEC conversion,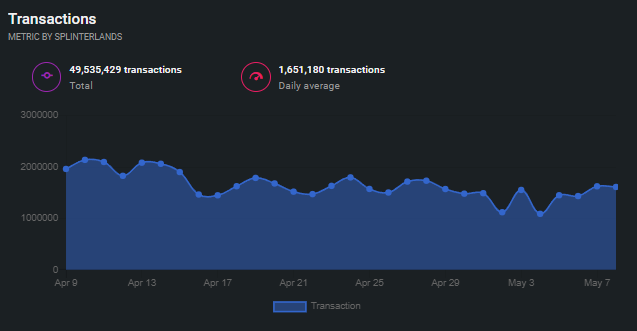 ---
The launch of Genesis League Soccer and Soulkeep in the coming months will attract more users to our platform. The collaboration with Chibi Dinos is aimed at creating further strategic alliances to bring about more visibility to our community. I'm sure that the calm of these months will soon be disrupted by a pleasant storm in this sense, which will bring new players to try and have fun with the funniest #playtoearn game there is.
Conclusion
The @splinterlands contests are not only meant to get us generous upvotes but above all to help us discover new cards that can be very useful in our battles and stimulate us to new strategies and more options in battle.
The low card prices, also caused by the large number of prints and availability of Chaos Legion cards, are a great entry point for new players. In fact, it is possible to build an excellent deck of cards by spending little, compared to the cards of previous editions. It will also be interesting to observe the upcoming airdrops of CL cards in order to better determine which Summoner to upgrade and consequently which cards to buy on the market!
Furthermore, the strategy that each player sets himself can undergo natural variations, in order to improve his deck of cards and climb the ranking of the best players, also obtaining higher rewards!
Good game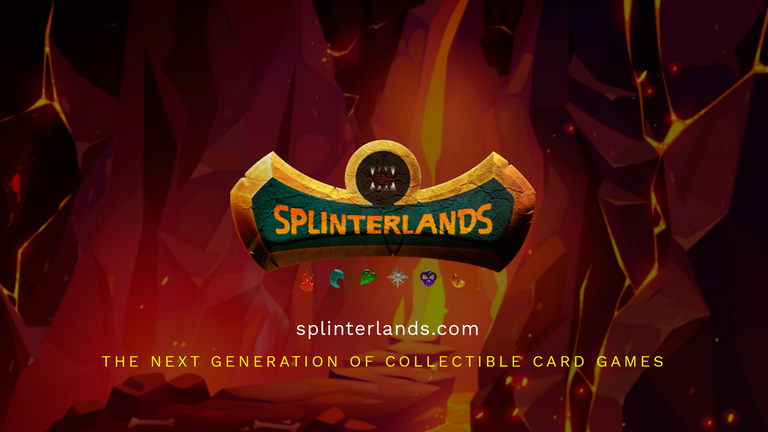 Thank you for taking the time to read this post. If you haven't signed up for Splinterlands yet, I invite you to try it. You can use my refer real link

ITA
Ricordo bene la quiete delle settimane prime della precendente bullrun che ha coinvolto anche Splinterlands e spinto al rialzo tutti gli assets annessi, oltre ad un notevole incremento di account, raggiungendo ritmi di oltre 10k accounts creato giornalmente. Come sempre, la mente umana è molto labile e dimentica spesso gli eventi passati, imparando sempre molto poco da esso.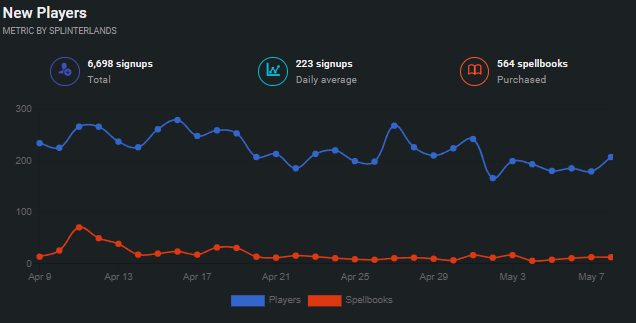 ---
Il numero di giocatori attivi prima della precedente bullrun era di 5k account, ora siamo ad oltre 300k, sebbene una parte di essi siano bot. Ma osservo sempre un grande entusiasmo e partecipazione alle novità introdotte dal team e LAND ha dato una piccola anteprima di ciò che porterà al gioco in termini di partecipazione e d'impatto sull'economia.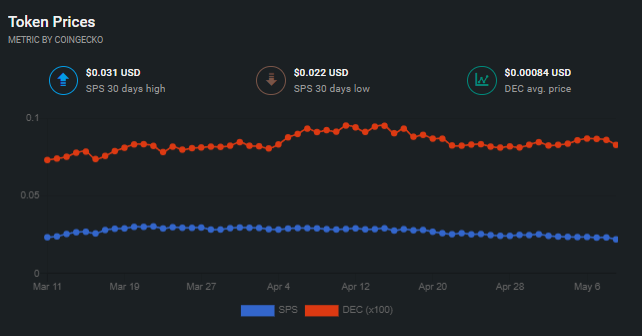 ---
Il problema è focalizzato spesso sul valore di SPS che sembra essere penalizzato dalla sua supply ma il meccanismo è ben chiaro, tutto verte sulla conversione SPS-DEC,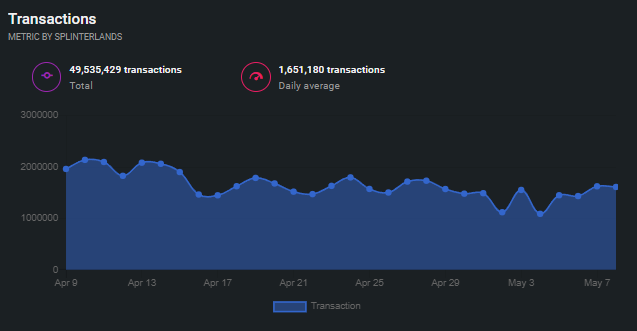 ---
Il lancio nei prossimi mesi di Genesis League Soccer e Soulkeep attirerá più utenti alla nostra piattaforma. La collaborazione con Chibi Dinos mora a creare ulteriori alleanze strategiche per determinare più visibilità alla nostra comunità. Sono certo che la quiete di questi mesi potrà ben presto essere scombussolato da una piacevole tempesta in tal senso, che porterà nuovi players a provare e divertirsi con il gioco #playtoearn più divertente che ci sia.
Conclusione
I contest di @splinterlands non hanno solo lo scopo di farci ottenere generosi upvotes ma sono soprattutto di aiutarci a scoprire nuove carte che possono essere davvero molto utili nelle nostre battaglie e stimolarci a nuove strategie e più opzioni in battaglia.
I prezzi bassi delle carte, causati anche dal gran numero di stampe e disponibilità delle carte di Chaos Legion, sono un ottimo punto di ingresso per i nuovi giocatori. Infatti è possibile costruire un ottimo mazzo di carte spendendo poco, rispetto alle carte delle precedenti edizioni. Sarà anche interessante osservare i prossimi airdrops delle carte CL in modo da determinare meglio quale Evocatore potenziare e di conseguenza le carte da acquistare sul mercato!
Inoltre, la strategia che ogni giocatore si imposta, può subire variazioni naturali, in modo da migliorare il proprio mazzo di carte e scalare la classifica dei migliori giocatori, ottenendo anche ricompense più elevate!
Buon gioco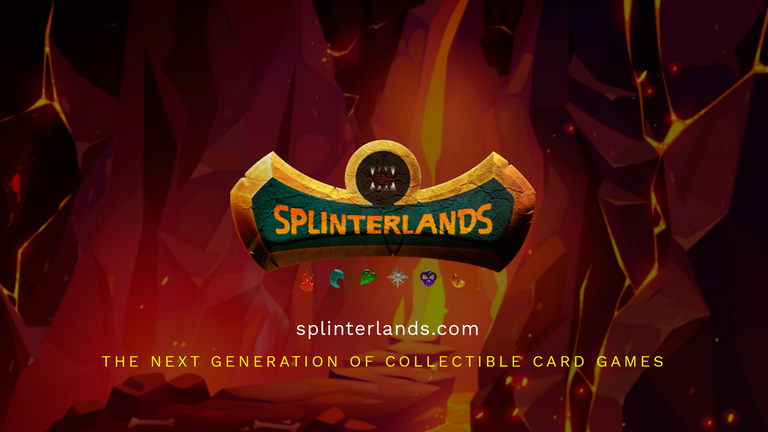 Thank you for taking the time to read this post. If you have not yet signed up for Splinterlands, I invite you to try. You can use my referreal link

---
---