Splinterlands Challenge: Odd Ones Out!
Hello all Splinterlands friends, here we are at the usual weekly challenge, the focus of this new appointment is Odd Ones Out, a curious battle rule in which players will only be able to deploy cards that have an odd mana cost, for example excluding summoners that can be deployed even if the mana cost is an even number.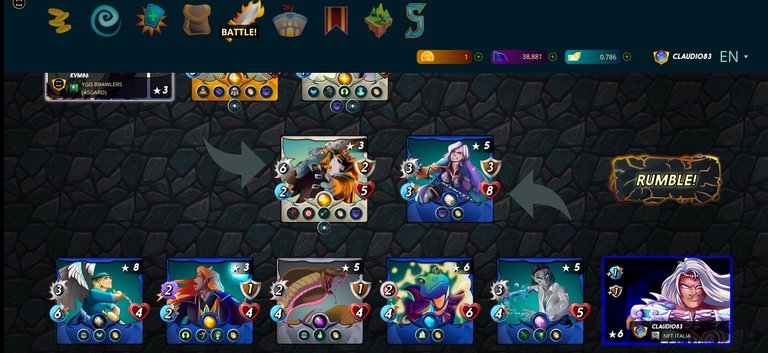 The Odd Ones Out rulset does not require particular skills or strategies: players will have to field the best possible formation using only cards with odd mana. To confirm the fact that the rule does not apply to summoners, in this battle I deployed KELYA FRENDUL which has a mana cost of 4 points.
The battle wasn't easy to win at all, in fact I started to tremble when my opponent's JARED SCAR scored an attack +16, defeating one of my cards in a single blow. But luckily I managed to defeat my opponent in the end.
Conclusion
The @splinterlands contests are not only meant to get us generous upvotes but above all to help us discover new cards that can be very useful in our battles and stimulate us to new strategies and more options in battle.
The low card prices, also caused by the large number of prints and availability of Chaos Legion cards, are a great entry point for new players. In fact, it is possible to build an excellent deck of cards by spending little, compared to the cards of previous editions. It will also be interesting to observe the upcoming airdrops of CL cards in order to better determine which Summoner to upgrade and consequently which cards to buy on the market!
Furthermore, the strategy that each player sets himself can undergo natural variations, in order to improve his deck of cards and climb the ranking of the best players, also obtaining higher rewards! Units that are cleaned, resurrected, or reborn won't be hit again with poison, so choosing a card with those abilities might be a good idea.
Good game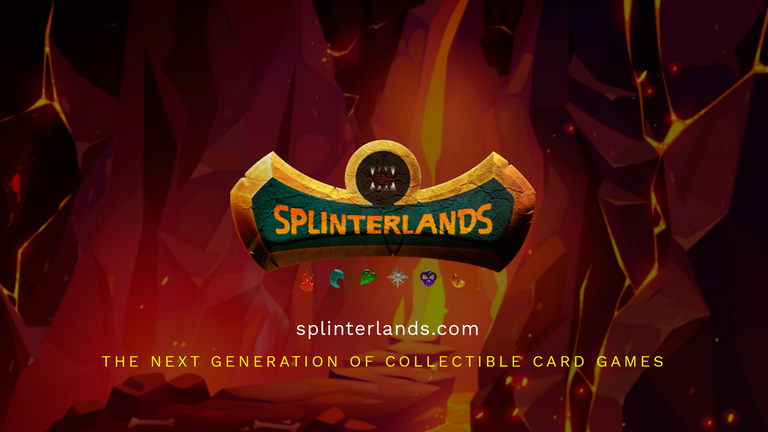 Thank you for taking the time to read this post. If you haven't signed up for Splinterlands yet, I invite you to try it. You can use my refer real link

ITA
Ciao a tutti amici di Splinterlands, eccoci al consueto challenge settimanale, il focus di questo nuovo appuntamento è Odd Ones Out, una curiosa regola di battaglia in cui i giocatori potranno schierare solo carte che hanno un costo del mana dispari, ad esclusione dei summoner che portante essere schierati anche se il costo del mana è un numero pari.
Il rulset Odd Ones Out non richiede abilità o strategie particolari: i giocatori dovranno schierare la migliore formazione possibile utilizzando solo carte con mana dispari. A conferma del fatto che la regola non vale per i summoner, in questa battaglia ho schierato KELYA FRENDUL che ha un costo mana pari a 4 punti.
La battaglia non è stato affatto semplice da vincere, anzi ho iniziato a tremare quando JARED SCAR del mio avversario ha totalizzato un attacco +16, sconfiggendo in un solo colpo una mia carta. Ma per fortuna alla fine sono riuscito a sconfiggere il mio avversario.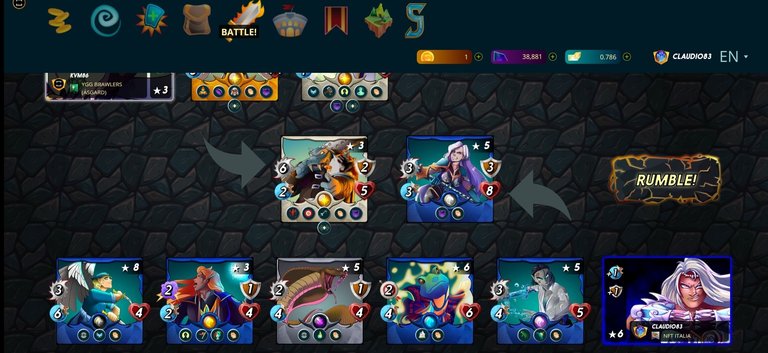 Conclusione
I contest di @splinterlands non hanno solo lo scopo di farci ottenere generosi upvotes ma sono soprattutto di aiutarci a scoprire nuove carte che possono essere davvero molto utili nelle nostre battaglie e stimolarci a nuove strategie e più opzioni in battaglia.
I prezzi bassi delle carte, causati anche dal gran numero di stampe e disponibilità delle carte di Chaos Legion, sono un ottimo punto di ingresso per i nuovi giocatori. Infatti è possibile costruire un ottimo mazzo di carte spendendo poco, rispetto alle carte delle precedenti edizioni. Sarà anche interessante osservare i prossimi airdrops delle carte CL in modo da determinare meglio quale Evocatore potenziare e di conseguenza le carte da acquistare sul mercato!
Inoltre, la strategia che ogni giocatore si imposta, può subire variazioni naturali, in modo da migliorare il proprio mazzo di carte e scalare la classifica dei migliori giocatori, ottenendo anche ricompense più elevate! Le unità che vengono pulite, resuscitate o rinate non verranno colpite nuovamente con il veleno, per cui potrebbe essere una buona idea la scelta di una carta con tali abilità.
Buon gioco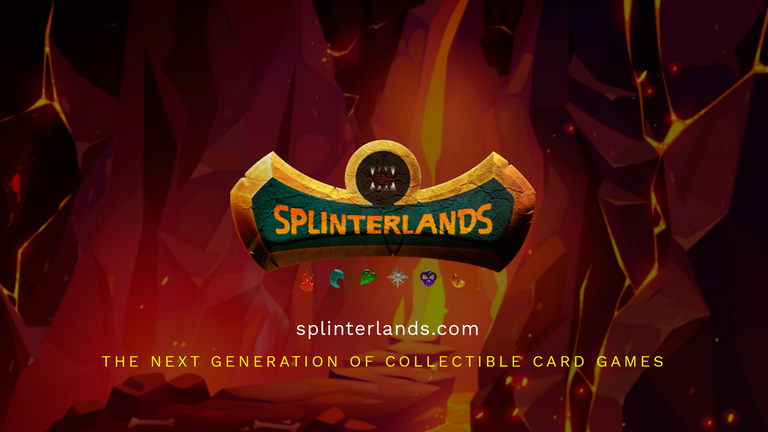 Thank you for taking the time to read this post. If you have not yet signed up for Splinterlands, I invite you to try. You can use my referreal link

---
---