Splinterlands Challenge: Reverse Speed

Hello all Splinterlands friends, here we are at the usual weekly appointment with the Splinterlands challenge, today's theme is Reverse Speed, a very interesting rulset because it reverses the attack speed of the monsters: the slowest ones attack first!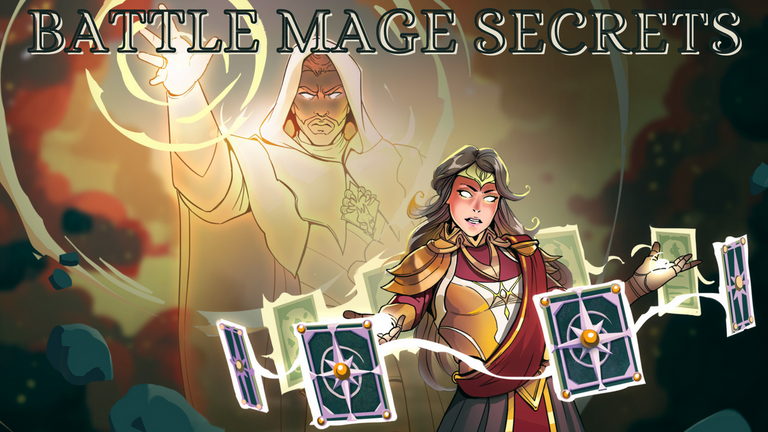 It is therefore necessary to rethink the game strategy, often built on attack speed to damage and defeat the opponent already in the first round. Cards upgraded to the maximum level generally have a higher speed on average, with the exception of some cards that do not exceed a rating of 2.
Another peculiarity to pay attention to is to avoid deploying monsters with skills! Slow, because the enemy would have a significant additional advantage without any effort. So be very careful when deploying your formation in the presence of the Reverse Speed rulset.
In first position I deployed the no card attack NOA THE JUST, Soulbound rewards card, among other things my opponent had the same strategy, followed in second position by another no card attack, the legendary. The battle proved to be a real tragedy for me as my opponent deployed two card attack monsters in last place, destroying all my monsters in turn. A clear knockout but from which I learned that by deploying no cart Attack it is also preferable to choose cards with attacks in last position, a choice that will offer me a few more chances for my victory.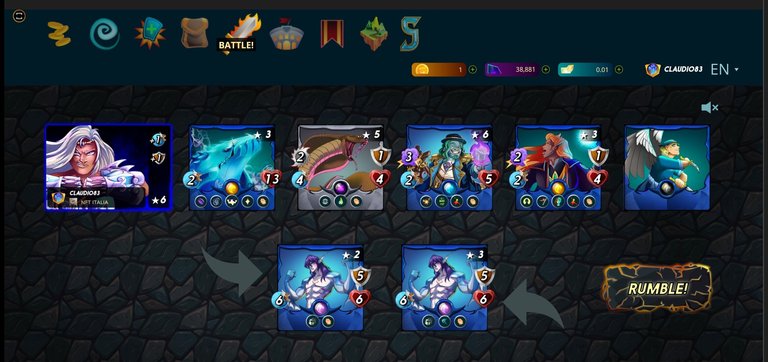 Conclusion
The @splinterlands contests are not only intended to help us obtain generous upvotes but above all to help us discover new cards that can be very useful in our battles and stimulate us towards new strategies and more options in battle.
The low card prices, caused in part by the large number of printings and availability of Chaos Legion cards, are a great entry point for new players. In fact, it is possible to build an excellent deck of cards by spending little, compared to cards from previous editions. It will also be interesting to observe the next airdrops of CL cards in order to better determine which Summoner to upgrade and consequently which cards to purchase on the market!
Furthermore, the strategy that each player sets for themselves can undergo natural variations, in order to improve their deck of cards and climb the ranking of the best players, also obtaining higher rewards! Units that are cleansed, resurrected, or reborn will not be hit with poison again, so it might be a good idea to choose a card with those abilities.
Good game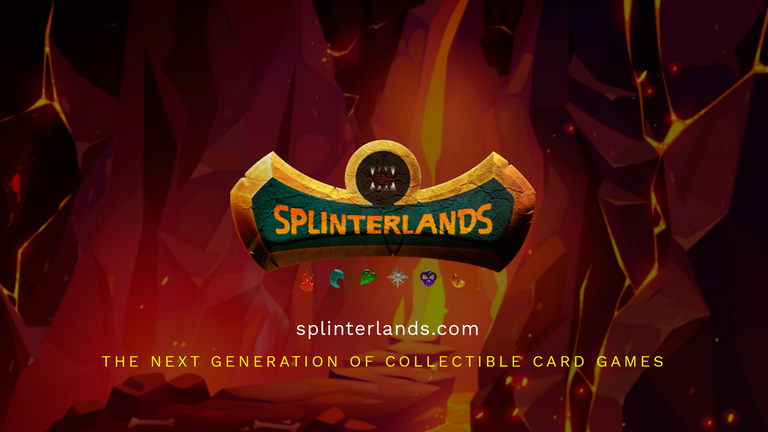 Thank you for taking the time to read this post. If you have not yet signed up for Splinterlands, I invite you to try. You can use my referreal link

ITA
Ciao a tutti amici di Splinterlands, eccoci al consueto appuntamento settimanale con il challenge di Splinterlands, il tema di oggi è Reverse Speed, un rulset molto interessante perché inverte la velocità d'attacco dei mostri: i più lenti attaccano per primi!
È necessario quindi ripensare la strategia di gioco, spesso costruita sulla velocità d'attacco per danneggiare e sconfiggere l'avversario già al primo turno. Le carte potenziate al massimo livello generalmente hanno una velocità mediamente più alta, ad esclusione fi alcune carte che non superano il punteggio di 2.
Un altra particolarità su cui porre attenzione è evitare di schierare mostri con abilità! Slow, perché il nemico avrebbe un notevole vantaggio in più senza alcuna fatica. Per cui prestate molta attenzione quando schierate la formazione in presenza del rulset Reverse Speed.
In prima posizione ho schierato la no card attack NOA THE JUST, carta rewards Soulbound, tra l'altro il mio avversario ha avuto la stessa strategia, seguito in seconda posizione da un'altra no card attack, la leggendaria. La battaglia si è dimostrata una vera tragedia per me poiché il mio avversario ha schierato due mostri con attacco alle carte in ultima posizione, distruggendo di volta in volta tutti i miei mostri. Un ko netto ma da cui ho imparato che schierando no cart Attack è preferibile anche scegliere carte con attacchi in ultima posizione, scelta che mi offrirà qualche chance in più per la mia vittoria.
Conclusione
I contest di @splinterlands non hanno solo lo scopo di farci ottenere generosi upvotes ma sono soprattutto di aiutarci a scoprire nuove carte che possono essere davvero molto utili nelle nostre battaglie e stimolarci a nuove strategie e più opzioni in battaglia.
I prezzi bassi delle carte, causati anche dal gran numero di stampe e disponibilità delle carte di Chaos Legion, sono un ottimo punto di ingresso per i nuovi giocatori. Infatti è possibile costruire un ottimo mazzo di carte spendendo poco, rispetto alle carte delle precedenti edizioni. Sarà anche interessante osservare i prossimi airdrops delle carte CL in modo da determinare meglio quale Evocatore potenziare e di conseguenza le carte da acquistare sul mercato!
Inoltre, la strategia che ogni giocatore si imposta, può subire variazioni naturali, in modo da migliorare il proprio mazzo di carte e scalare la classifica dei migliori giocatori, ottenendo anche ricompense più elevate! Le unità che vengono pulite, resuscitate o rinate non verranno colpite nuovamente con il veleno, per cui potrebbe essere una buona idea la scelta di una carta con tali abilità.
Buon gioco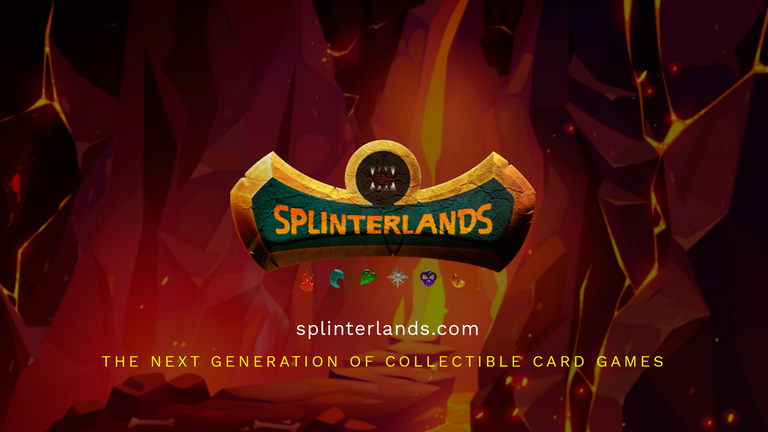 Thank you for taking the time to read this post. If you have not yet signed up for Splinterlands, I invite you to try. You can use my referreal link

---
---