Who Is Ready For Some VOUCHER? Index Holders Will Be!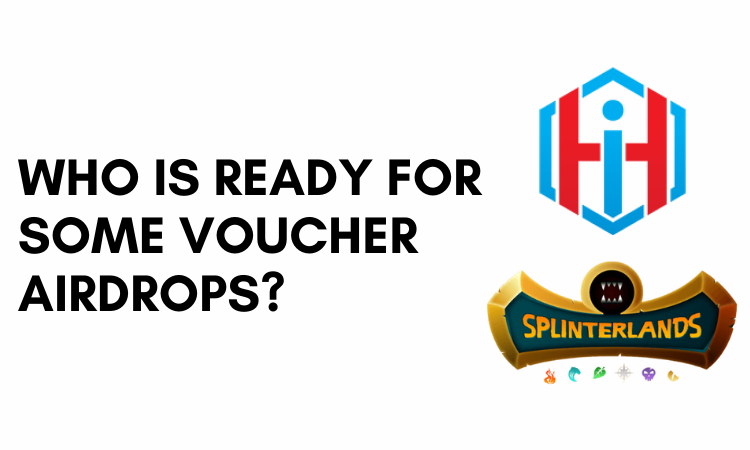 In case you missed the news, @Splinterlands is set to release their Chaos Legion cardpacks in the coming month or two. And to call this release anticipated would be the understatement of the century!
However, they are releasing this sale of packs a little differently than previous releases...
In the form of a pre-sale which you will need a voucher to claim your ability to buy a Chaos Legion pack.
And this is being distributed to holders of SPS tokens that have them staked...
Guess who has a lot of SPS staked?


Yup, that would be the Index token ;)
And a huge shout out to everyone who voted to keep staking these things from day one, because we've got some awesome news...
As Splinterlands distributes the VOUCHER coupons on October 18th, INDEX holders will be air dropped their share of these tokens.
Note: VOUCHER is just a ticket to BUY a pack of Chaos Legion, not the pack itself. But this is how distribution is happening so that everyone gets a fair share of these new cards!
Exciting stuff right?
But wait, there's more!
As VOUCHER will be airdropped for an entire calendar month, that means the more INDEX you hold, the more VOUCHER you will be receiving over the month.
(October 18th - November 17th according to the post by Splinterlands earlier today.)
In case you needed another reason to stock up on some INDEX, here it is!
Get ready! VOUCHER is coming...All you have to do is stock up in INDEX to take part in the airdrop.
.
---
---