How To Take Full Advantage Of Airdrops With Hive
Maximizing Airdrops on Splinterlands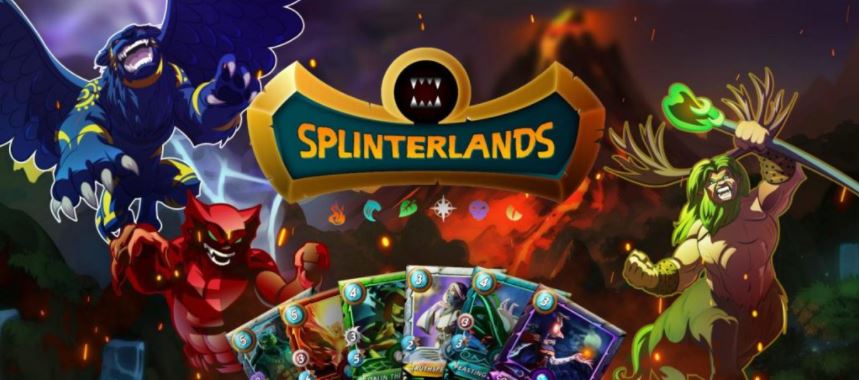 Splinterlands So I recently discovered Splinterlands a few weeks ago and was pretty excited about the game and investment opportunity. I wanted to share a few things with you guys that I learned after trial and error, and losing some money to the peripheral learning curve so you don't lose a penny yourselves.
Learning Airdrop Basics: So obviously the first thing you want to do is create an account at Splinterlands.com. Although the game is free to play, if you want to take advantage of the airdrops and card exchange markets, you'll need to buy a SUMMONER'S SPELLBOOK which is currently $9.99 and worth every penny which will make sense if you read this whole post.
Once you've created your account, bought the summoner's spellbook and have logged in, navigate to the top tab of the game browser.



You'll notice 3 boxes on the right: (from left to right) Tokens, DEC, SPS
This is where you'll see your balance for those tokens. If you want to purchase, then just select the green + sign. To manage your airdrops and SPS rewards, you'll want to select the far right SPS tab, not the + sign. This will take you to the SPS management page below.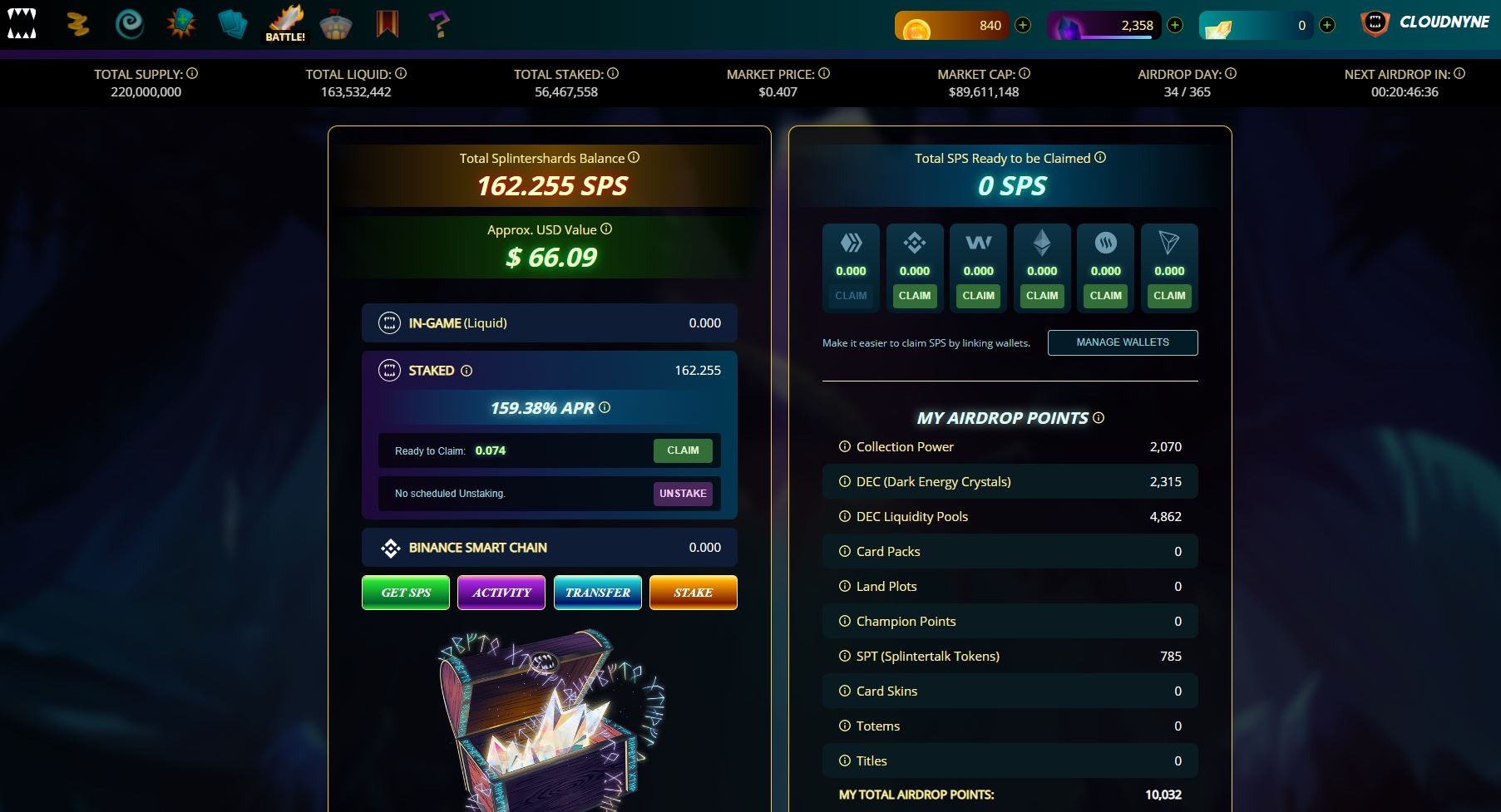 ON A SIDE NOTE: I'm by no means a professional at Cryptocurrency or DeFi marketplace knowledge, but I learned a lot just by researching Splinterlands forums like this one.
I made separate accounts for every wallet that is on Splinterlands SPS management page above the Manage Wallets tab, but the Hive Wallet is the only one I could get to work on the Splinterlands platform successfully. I invested close to $100 in every other wallet on that list, but none of them ever linked properly, so I gave up on it for now. For this Post, we are only focusing on maximizing airdrops on the Hive Engine/Hive Wallet/Tribaldex platforms.
Hive Engine/Hive Wallet/Tribaldex: In order to get started maximizing your airdrops using the Hive method, you need a Hive Wallet account, and a Hive Keychain account.


Once you've setup your Hive Wallet and linked it to your Hive Keychain, your ready to load some funds! I'm not going to break down for you how to do this step-by-step, but the easiest way to add funds to your Hive wallet is by converting a number of different cryptocurrencies available on the "Deposit" tab of the wallet. Just select any one of the crypto currencies you currently own, and send it to the address that it gives you to deposit it too. It will be converted from that coin to Hive.
Example: Depositing 50 Dogecoin will convert to an equal value of Hive minus a very small fee.
Your funds will usually be available in less than 5 minutes.
Now that you've added Hive funds to your wallet, you can start investing it on Hive Engine/Tribaldex.
This was all a bit confusing to me at first, but ultimately Hive Engine and Tribaldex are one in the same. Hive Engine is very buggy these days and sometimes the website won't load properly, so I recommend getting used to the Tribaldex platform and using it instead of Hive Engine. You won't be able to partake in any liquidity pools on Hive Engine as it is, so Tribaldex is the way to go for managing your Hive Assets and maximizing your airdrop points using my method.

You'll want to go too Tribaldex to start buying some tokens for maximizing your Splinterlands airdrop now. Tribaldex will be able to link to your wallet, so you just need to deposit your Hive funds to Tribaldex. I believe they only charge a 1% fee for doing this. Once you've deposited Hive to Tribaldex, you can start buying coins and adding to liquidity pools.
I'm going to briefly go over how to purchase tokens and add liquidity pools to your Splinterlands airdrop points SPS Management page which updates every 24 hours.
PLEASE BE AWARE THAT EVERYTHING YOU ADD TO YOUR AIRDROP WILL NOT SHOW UP TILL THE FOLLOWING DAY ON YOUR SPS MANAGEMENT PAGE
Tribaldex = Liquidity Pools, SPT, SPS, DEC: To add Liquidity Pools, SPT, SPS and DEC, log into Tribaldex. Navigate to the wallet symbol next to your login account name at the top right.

From here you can see everything in your wallet, and this is where your Hive and token balances are.
If you're like me and want to truly get the most out of Splinterlands, you'll want to get some SPT, SPS and DEC right away. Navigate to the Tokens tab at the top of the page and you'll be able to see every coin that is available for purchase on the Hive Blockchain. This is where you will exchange your Hive for Splinterlands tokens which you can then transfer to the game itself, or keep in your wallet. I recommend keeping at least enough Hive, SPS and DEC to add to liquidity pools which will GREATLY increase your daily airdrops.
Liquidity Pools are accessed in the Pools tab on the top of the page. In order to get the DEC Liquidity Pools airdrop bonus, you'll want to select the Add Liquidity option when you are in the Pools tab section. From here you can select which pools you want to add to. I personally added to SWAP.HIVE:DEC & DEC:SPS.

I also Purchased SPT to stake and then delegate to @monster-curator to even further maximize my daily airdrop points as you can see below.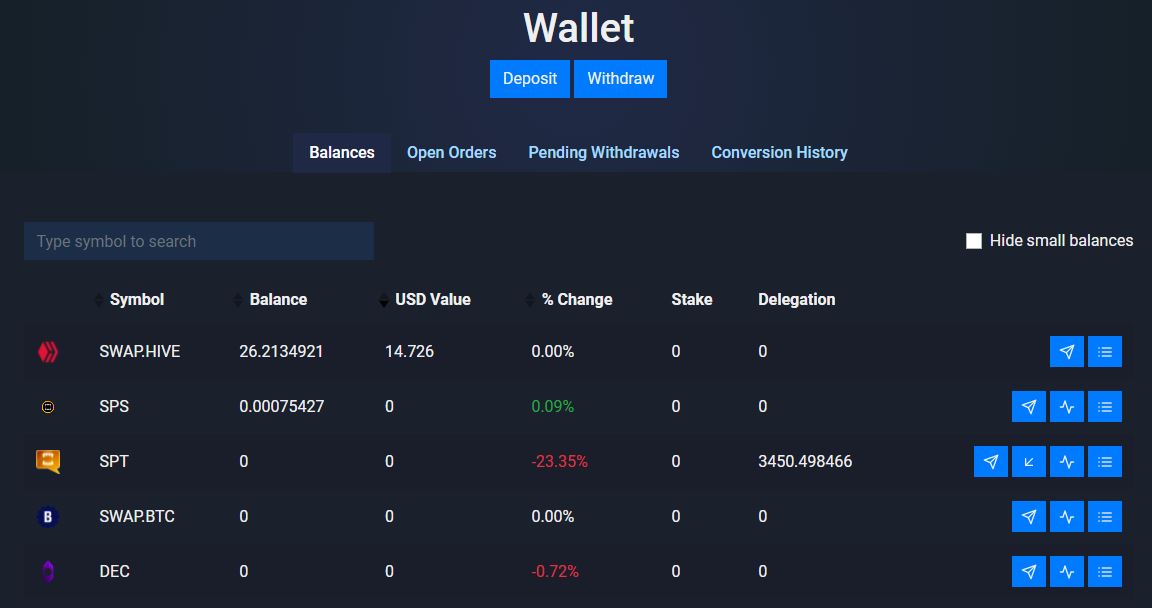 This is the future of gaming people. I highly recommend getting involved if this interests you at all. Good luck Everyone! I hope to see you in the arena!
---
---