Play to earn versus play to gamble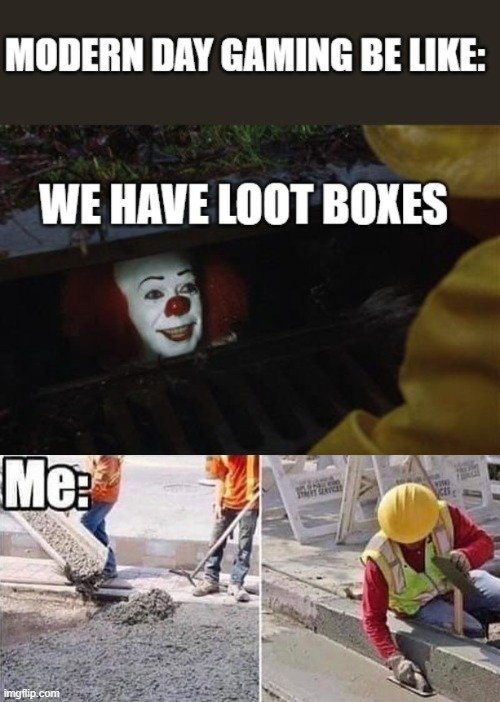 Back in the day I was quite into gaming, not anything competitive or such, I was just a potato having fun :P, but slowly I came to hate what a time sink gaming actually was and decided to move on to other things like spending more time doing stuff outside, enjoying nature, getting into crypto, etc. And it's a good thing I left the traditional gaming scene when I did because things have been getting worse and worse for the average consumer, like ever evolving tactics to incentivize people to spend money in-game, things like loot boxes ( a form of gambling) and other crap that is there exclusively to milk the player. And these sort of things can be found in full price games ( just look at EA products) not only in free to play titles.
Recently I was watching the unfolding drama with one of the games I used to play: World of Warship. A lot of players are enraged because more and more new content is locked behind loot boxes, that encourages spending a lot of money on opening virtual boxes until you get the ship or other content that you like, that and a bunch of other things like the developer focusing more on monetizing everything instead of fixing the game's balance, bugs, etc.
Now contrast this with blockchain gaming where you can earn some real money if you are half decent at the game. Instead of having the feeling that you are being ripped of by a greedy game company, you can actually justify the money and time spent playing the game. And we are still in the very early stages of developing the play to earn model. Splinterlands still has a massive growth potential and I'm sure there is room for more successful games on Hive.
---
---