Have You Played Splinterlands Yet? Here's Why You Should!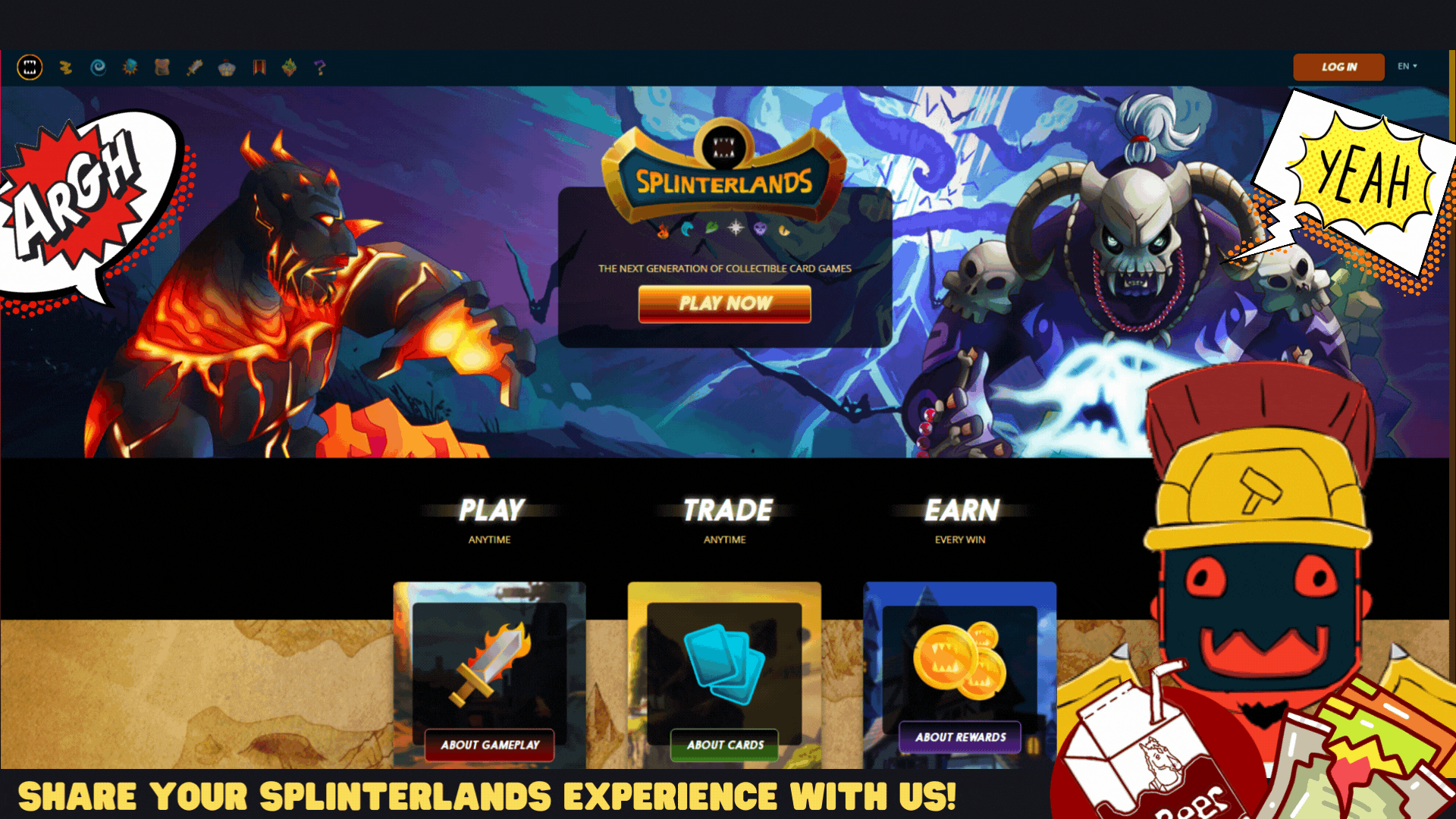 If you're a fan of blockchain-based gaming, chances are you've heard of Splinterlands. This collectible card game has taken the crypto world by storm, offering a unique gaming experience that's both fun and rewarding. If you haven't played Splinterlands yet, here's why you should give it a try.

What is Splinterlands?
Splinterlands is a collectible card game that takes place in a fantasy world. Players build decks of cards featuring creatures, spells, and other items, and use those decks to battle other players in turn-based combat. Each card has unique stats, abilities, and attributes that can affect the outcome of battles.
The game is built on the Hive blockchain, which means that all cards and game actions are recorded on the blockchain. This ensures that all gameplay is transparent and secure, and allows players to own their in-game assets truly.
Why Play Splinterlands?
There are several reasons why you should consider playing Splinterlands. Here are just a few:
1. Fun and engaging gameplay
Splinterlands offers a unique gameplay experience that's both fun and engaging. The game is easy to learn but difficult to master, with a deep strategy that will keep you returning for more. The battles are turn-based, which means that you have time to plan your moves and think ahead.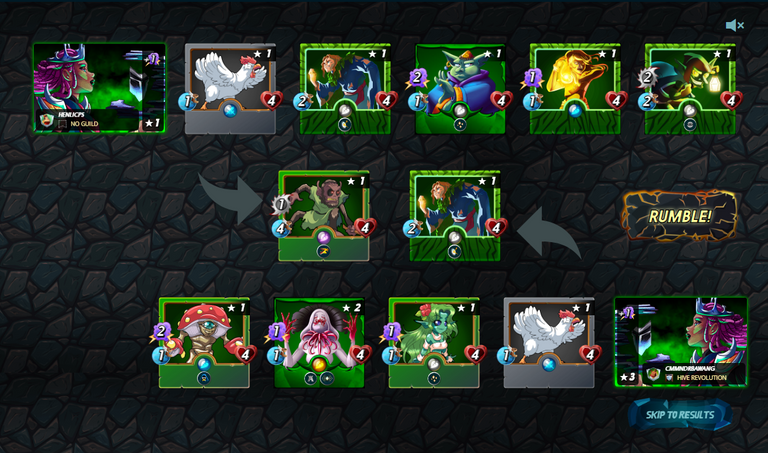 2. Rewards for playing
One of the biggest draws of Splinterlands is the rewards system. Players can earn cryptocurrency (SPS) for playing the game, which can be used to purchase more cards or trade on crypto exchanges. There are also daily quests and tournaments that offer additional rewards, making the game even more exciting.
3. Play-to-earn model
Splinterlands is a play-to-earn game, which means that players can earn cryptocurrency simply by playing the game. This is a significant advantage over traditional games, where players don't typically earn any rewards for their time and effort.
4. In-game assets are truly owned by players
Because Splinterlands is built on the Hive blockchain, all in-game assets are truly owned by the players. This means that players can buy, sell, and trade their cards as they see fit, without any restrictions. It also ensures that players have complete control over their assets and can use them however they like.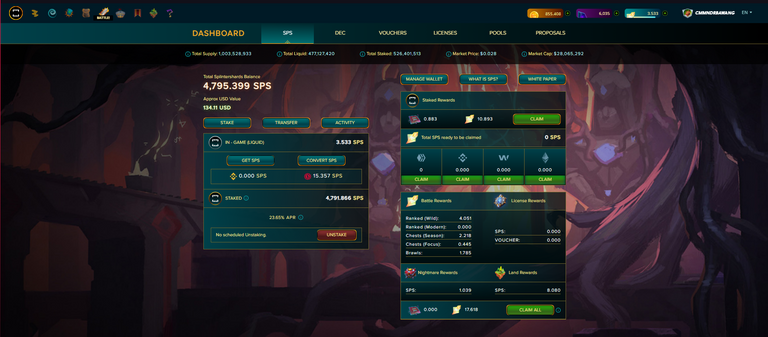 5. Active and supportive community
Finally, Splinterlands has an active and supportive community of players and developers. The game is constantly being updated and improved based on player feedback, and there are plenty of resources available to help new players get started.
Getting Started with Splinterlands
If you're interested in trying Splinterlands for yourself, getting started is easy. Simply head to the Splinterlands website and create an account. From there, you can purchase your first cards and start building your deck.
One thing to keep in mind is that Splinterlands does require an initial investment to get started. While there are some free cards available, you'll need to purchase additional cards in order to build a competitive deck. However, with the potential rewards available, this investment can quickly pay off.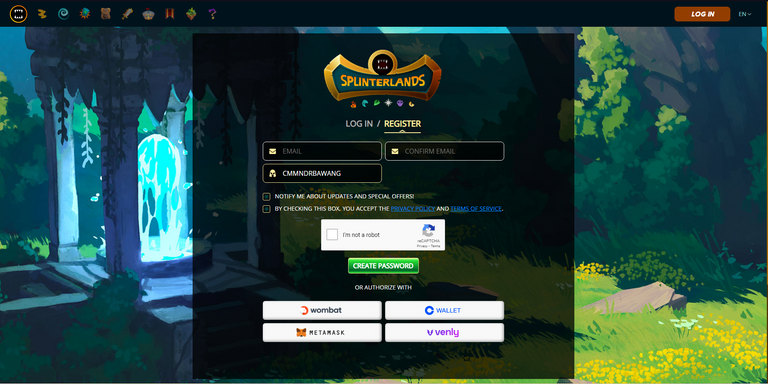 When you upgrade your Splinterlands account by purchasing the $10 Summoner's Spellbook, a HIVE blockchain account is created for you. This blockchain account is what enables you to own and transfer Splinterlands assets, but it also allows you to transact in many different ways on the HIVE blockchain, which branches out further than the Splinterlands game alone
Conclusion
Splinterlands is a unique and exciting collectible card game that offers a fun and rewarding gaming experience. With a play-to-earn model, transparent blockchain-based gameplay, and an active community, there's never been a better time to give Splinterlands a try. So why not create an account and see what all the fuss is about?
---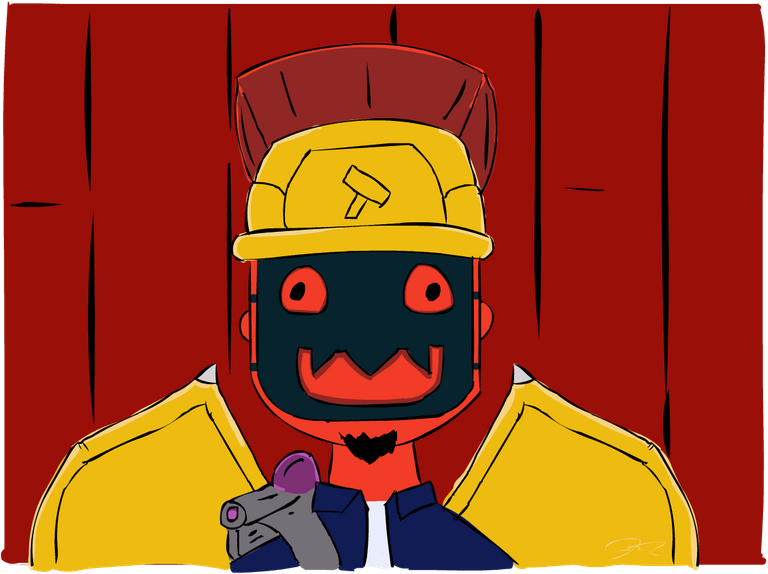 Hey! Roi here, your favorite garlic! I am a small Filipino streamer on twitch.
Recently I find myself enjoying blogging and curation. I hope you enjoy your read today. Your upvote is greatly appreciated.
Before you go I want to remind you that you are awesome! If you ever feel alone and you got no one to talk to message me in discord CmmndrBawang#5457.
---
SHOUTOUT
Huge thanks and much love to the people who sponsor my stream and my peakd posts:
SplinterlandsHQ (@gank and @walkingkeys) Youtube Channel:
https://www.youtube.com/channel/UCEG5107_73wZKKPQQeNooJA
SplinterlandsClove71 Youtube Channel:
https://www.youtube.com/c/clove71
---


Twitch: https://www.twitch.tv/cmmndrgarlic
Facebook: https://www.facebook.com/CmmndrGarlic
Youtube: https://www.youtube.com/channel/UCqFOcAe9C3DsMsUGODShV7w
Splinterlands: https://splinterlands.com?ref=cmmndrbawang
Rising Star: https://www.risingstargame.com?referrer=cmmndrbawang

HOW TO SUPPORT CmmndrGarlic:
Donate Splinterlands Assets to: @cmmndrbawang
Donate WAX NFTs to: 3r2xc.wam
Donate goodies here: Tip Page
---
FOLLOW ALL THE NO SLEEP GANG STREAMERS HERE


---
---