SALT GOLEM is coming to ΛZMΛRÉ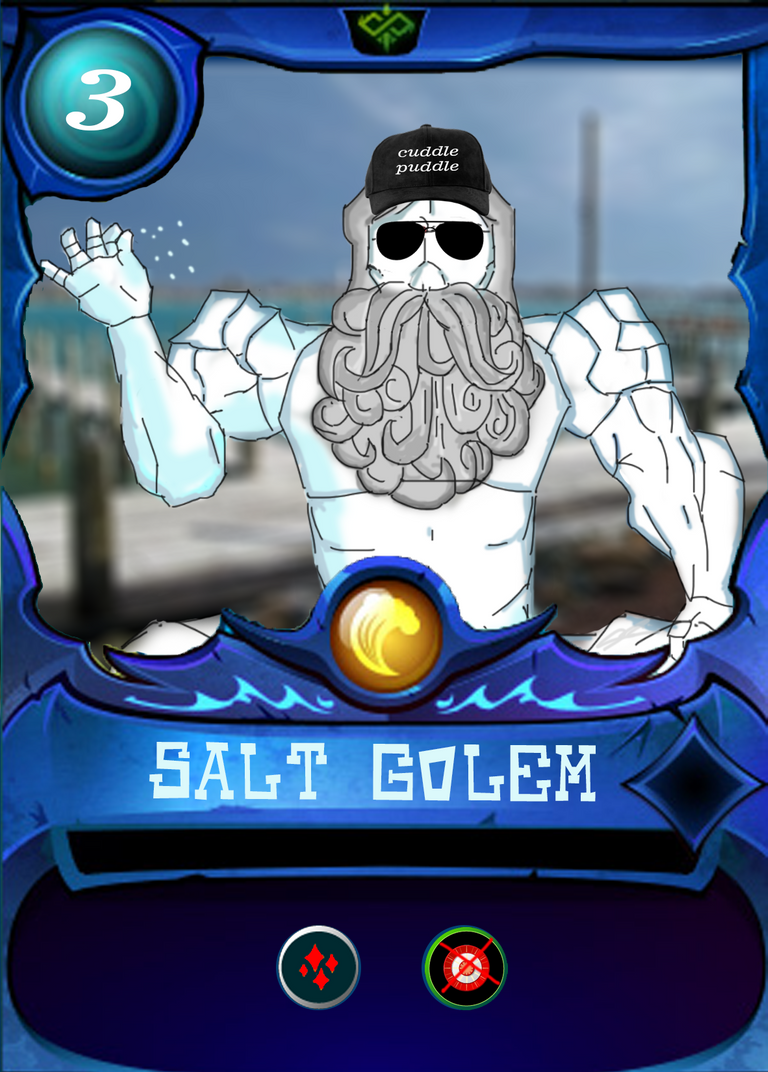 MEME Card concept! for @splinterlandshq.
Introducing the Salt Golem!
Lore:
ΛZMΛRÉ has been quiet for a long time, Frost Giant thought he was the last of his kind but he is up for a big surprise.
With a salty breeze linked with his aura, Salt Golem traverses the sprinkling some love in the form salts and cuddle puddle action.
Ablities:
SALT DAMAGE - All enemy monsters will received additional damage from poison, they will also receive damage from stuns and snare.
RIGGED WHEEL - If @walkingkeys is mentioned in the comment you will have additional luck in spinning the @gank's wheel of fortune.
Watch the process HERE
---
---