SHARE YOUR BATTLE Weekly Challenge! GOBLIN SHAMAN: FIRE SPLINTER MAGIC BARRAGE!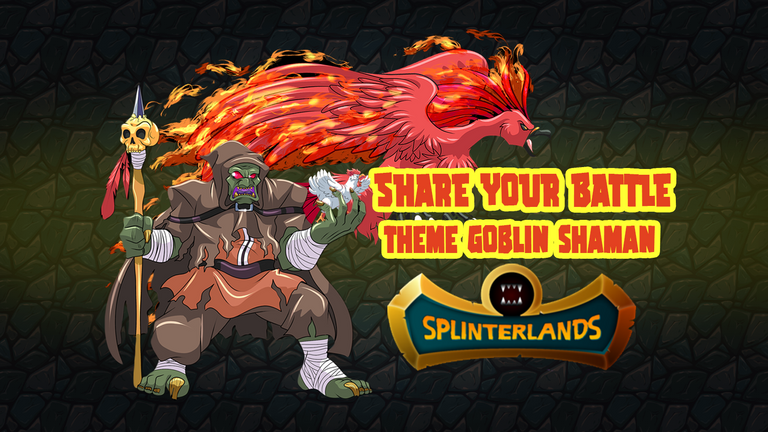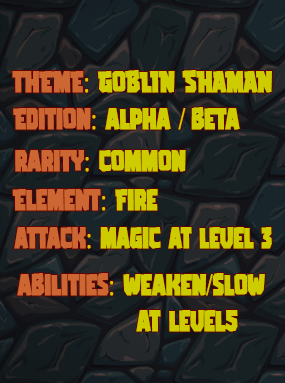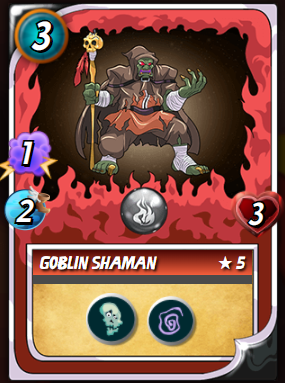 FIRE SPLINTER MAGIC BARRAGE WITH GOBLIN SHAMAN
Being a low mana card that provides Weaken and Slow, Gobline Shaman is just the best utility card in the fire splinter. On this post I'm going to show you the magic barrage synergy from Pyre, Goblin Shaman, and Elemental Phoenix.
---
https://splinterlands.com?p=battle&id=sl_c515dbd2274650aabd882dc122193bee&ref=cmmndrbawang
---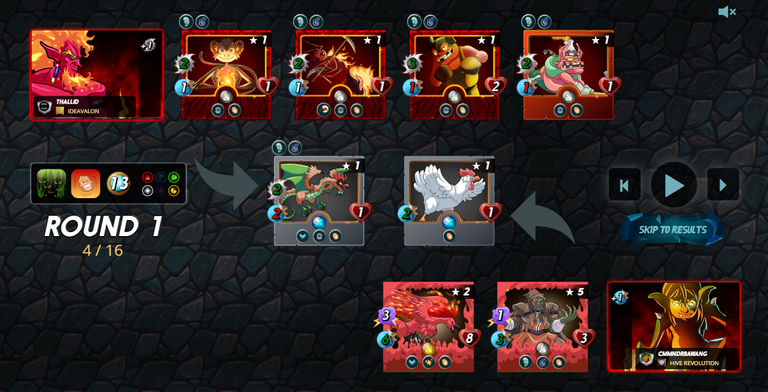 In this 13 mana battle with Super Sneak and Spreading Fury rule set, the match is just shouting at us to use speed! And this is the perfect set-up to use Elemental Phoenix and Goblin Shaman.
ELEMENTAL PHOENIX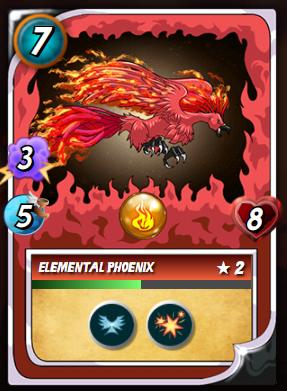 With 5 speed, Fying and Blast Abilities, Elemental Phoenix will just obliterate monsters in low mana battles. Specially in the silver league where most low mana monsters have less than 3 health.
GOBLIN SHAMAN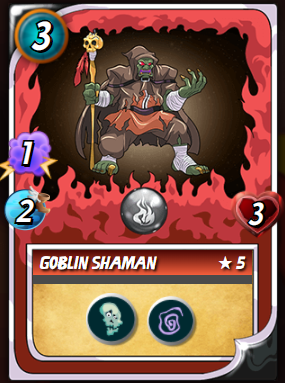 Goblin Shaman's weaken ability will boost Elemental Phoenix's destructive damage even more by lessening the opponent's monster's health by 1. This card's slow ability will ensure this set-up's one-hit barrage by reducing the enemy's speed by 1, allowing Elemental Phoenix to attack first.
PYRE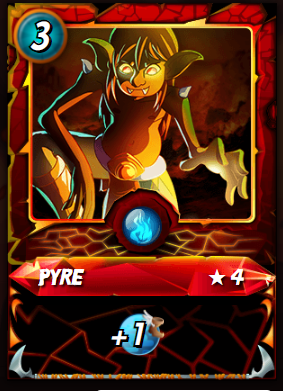 To add salt to your enemy's day, Using Pyre as the summoner for this setup will add more speed to Elemental Phoenix ang Goblin Shaman. This set-up will make your attacks go Brrr Brrr!
FURIOUS CHICKEN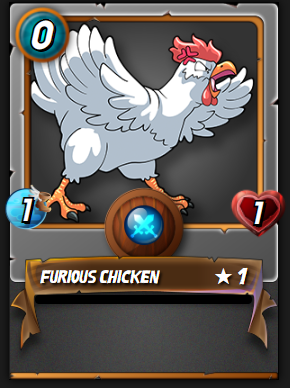 And of course, don't forget the chicken! Best tank in all the unviverse.

. ----------------- .
DID MY STRATEGY WORK? DO I LIKE GOBLIN SHAMAN?
HELL YES! HE IS THE BEST UTILITY MONSTER IN THE FIRE SPLINTER.
---
WATCH THE BATTLE HERE:
https://splinterlands.com?p=battle&id=sl_c515dbd2274650aabd882dc122193bee&ref=cmmndrbawang
---


Twitch: https://www.twitch.tv/cmmndrgarlic
Facebook: https://www.facebook.com/CmmndrGarlic
Youtube: https://www.youtube.com/channel/UCqFOcAe9C3DsMsUGODShV7w

HOW TO SUPPORT CmmndrGarlic:
Donate Splinterlands Assets to: @cmmndrbawang
Donate WAX NFTs to: 3r2xc.wam
Donate goodies here: Tip Page
---
---
---