Cocomelon's Birthday Winners - Testimonial Submissions
First and foremost I would like to thank everyone for sharing their stories, each and every one felt like I got to know the person loads better. But however, some felt more personal and touched me than others, this isn't to say your story isn't worth a prize because in my eyes every one of them was amazing and unfortunately I don't have enough money to share in all of the submissions!
Thank you so much to everyone who told their story!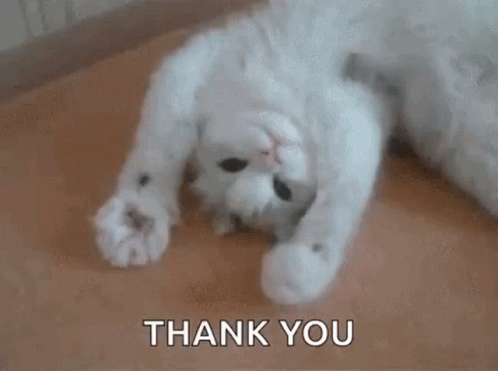 I'll also be giving away a few Choas packs to commenters on this post!
If you haven't received your price, Please contact Gallagherr#1989 on discord.
1st Place - 1 Untamed pack
2nd Place - 3 Riftwatcher packs
3rd place - 10,000 DEC
4-10th place - 1 Chaos Legion Pack
We're going to start off with 10th to 1st place.
_ blank_#3995
10th Place - 1 Chaos Pack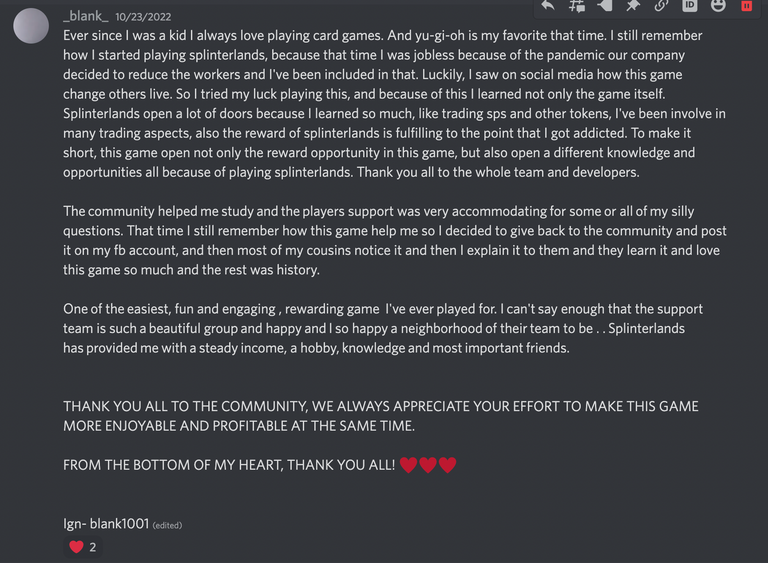 Marcos#8632
9th Place - 1 Chaos Pack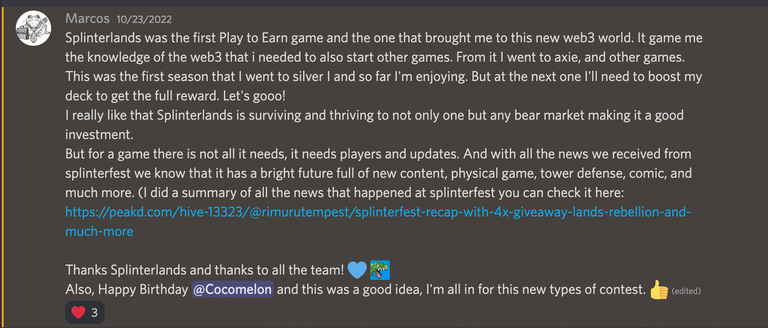 BJYShADoW#9853
8th Place - 1 Chaos Pack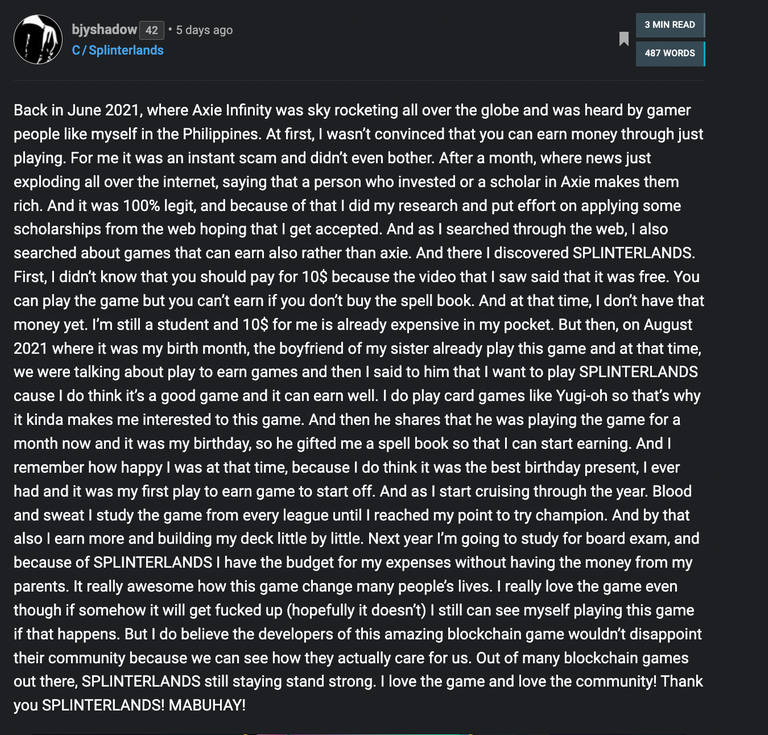 Pick#2068
7th Place - 1 Chaos Pack


MeowZy | DECipher's Clan😺#7043
6th Place - 1 Chaos Pack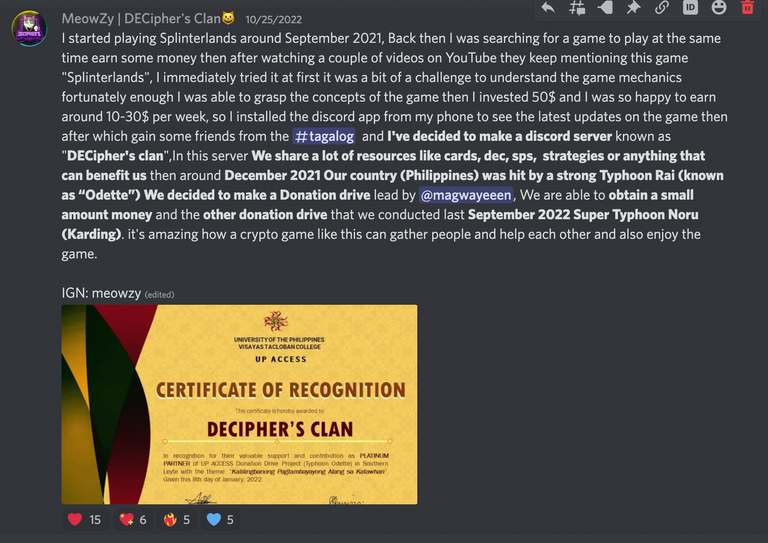 Altumns#5090
5th Place - 1 Chaos Pack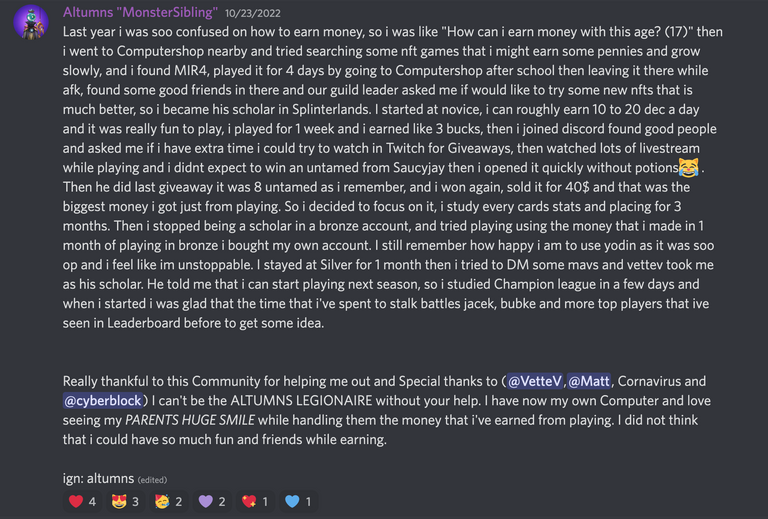 Jabee Santos | Illini#4692
4th Place - 1 Chaos Pack


Jeffguitar#7673
3rd Place - 10,000 DEC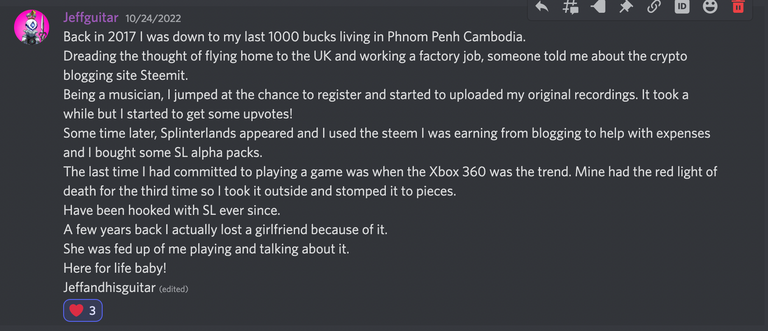 Hyde#4315
2nd place - 3 Riftwatcher Packs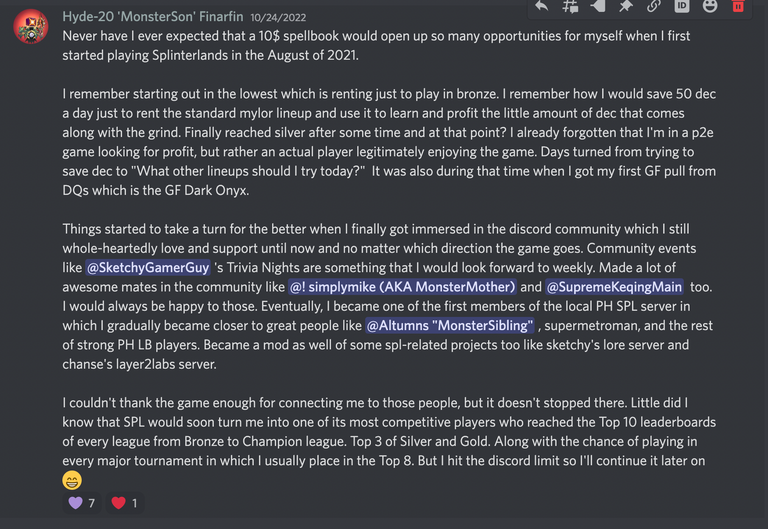 LegendaryChef22#4828
1st Place - 1 Untamed Pack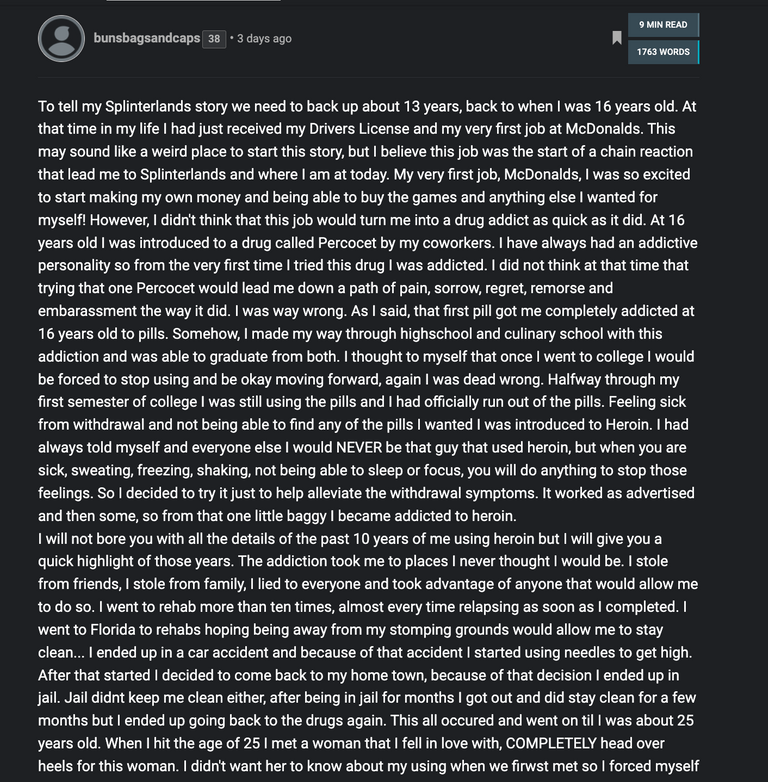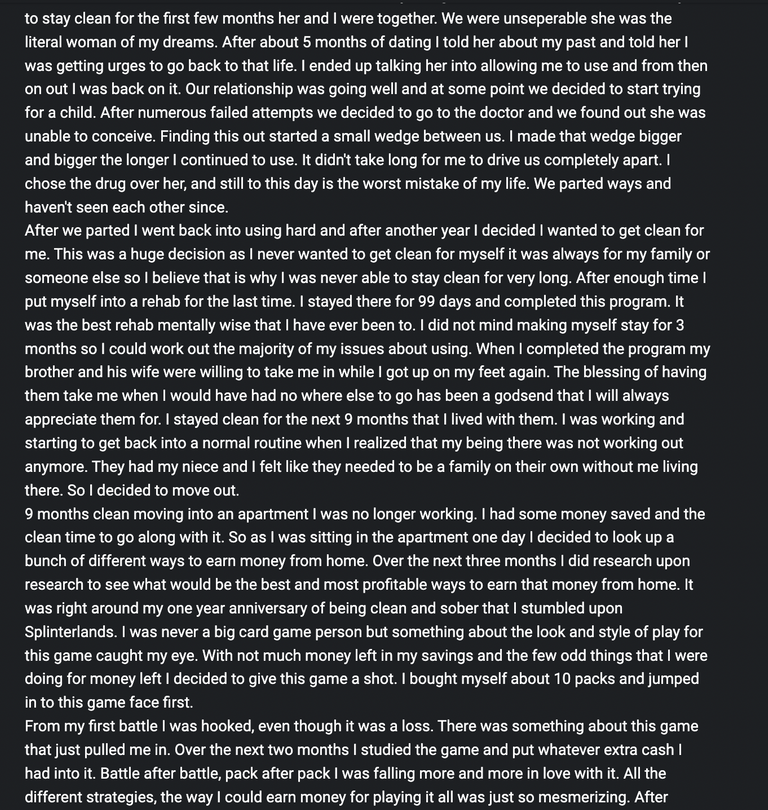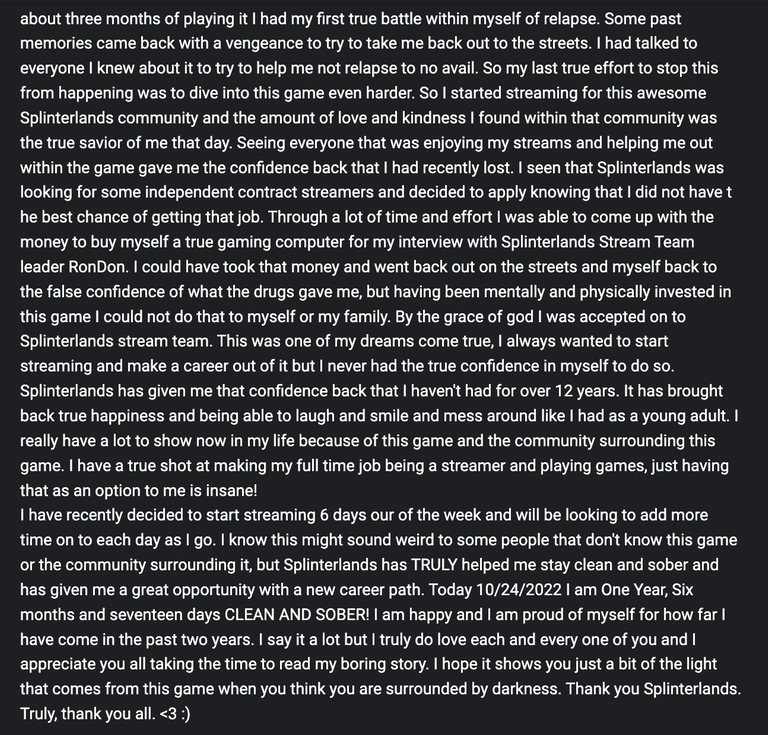 ---
---