Splinterlands - Card Opening and Buying Cards from the Market
Once in a while, I do open some cards to try my luck to see if I have pulled any good cards. My main aim in opening cards is to get Gold cards so that my collection power increases. I have recently been to Silver 2 and my focus now is to get to Silver 1 as soon as possible I know it will take time, either I have to open cards and get a good amount of Gold or I have to buy some cards with a collection power from the market.
Today, I opened three card packs and luck was on my side today, which I was missing for quite some time and pulled the GFE (Gold Foil Epic) i.e. Magi Necrosi. In one of my previous posts, I do have talked about this card and how I have purchased this card as well as getting this card as part of the card opening.
Magi Necrosi - I am in love with this card, I have purchased this card and also got it in the card opening, now will wait for purchasing 2 more to move to the next level. It has the Camouflage ability and thus I usually keep it as my last monster and thus it runs its magic. The good thing about this is that it helps in removing some Magic and Ranged monsters with its snipe ability too.
Other than the GFE, I was also able to get one Summoner rare card, which is good too, because my main target now is to move my summoners from level 1 to level 2 and that's why I have to buy some cards off the market.
My Card Openings,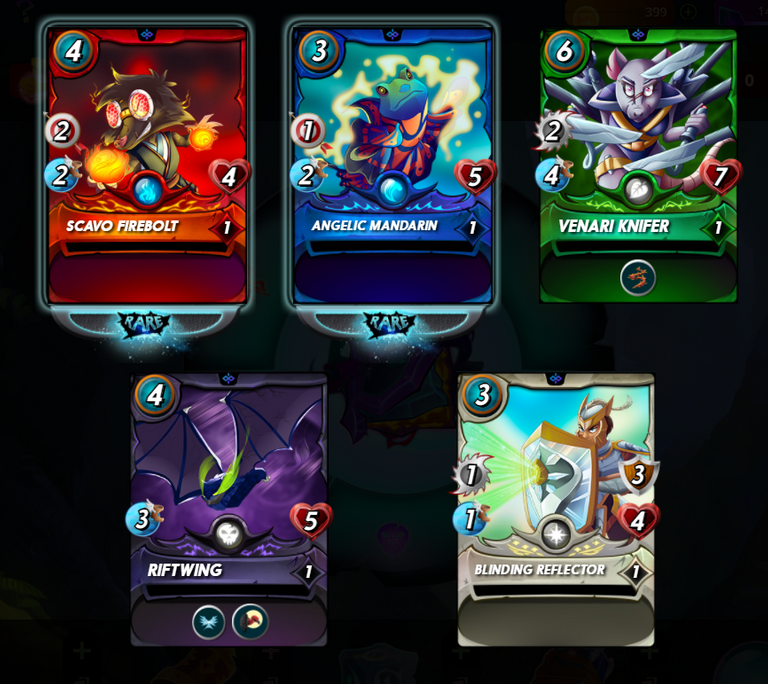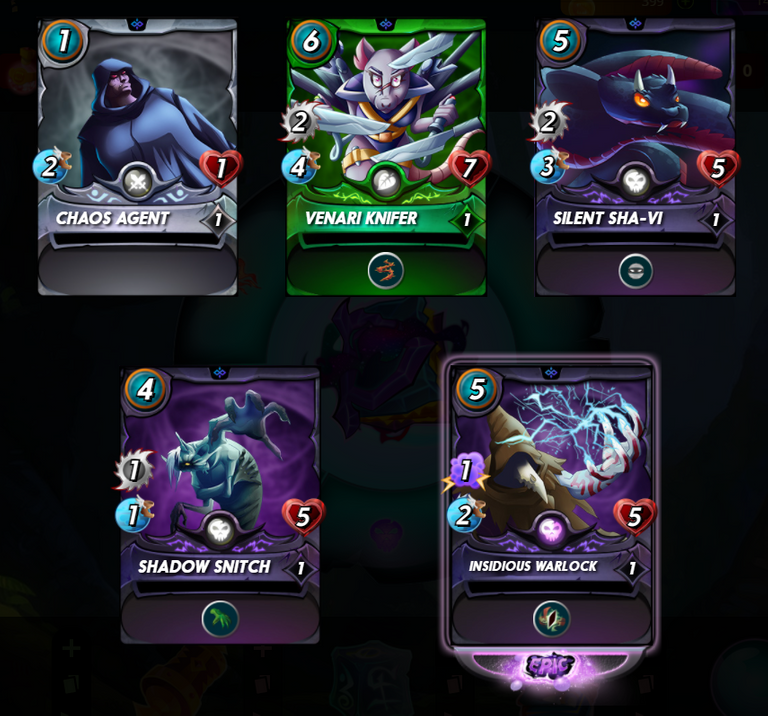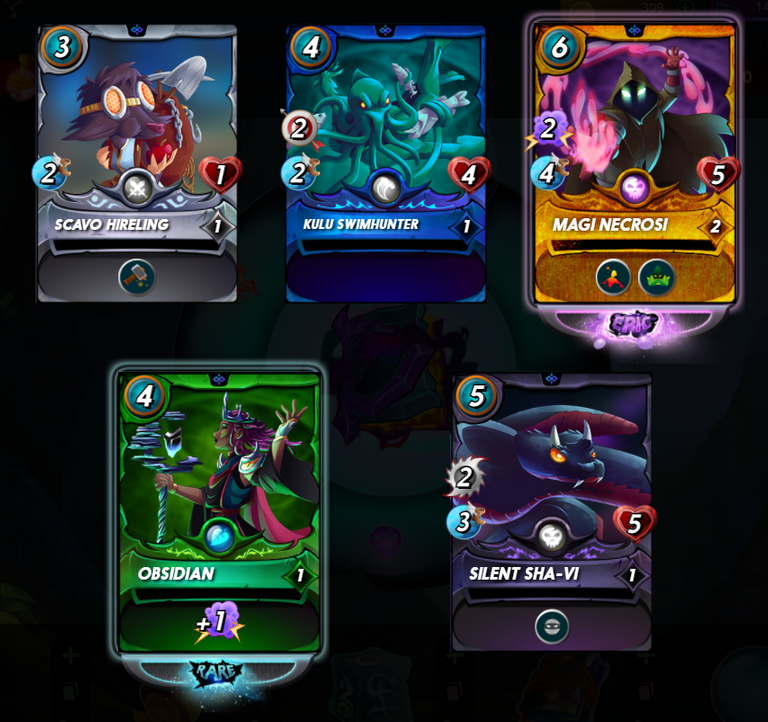 Along with that I also have bought some Summoners from the market to reach level 2 of Thaddius Brood. This is the second summoner I have moved to Level 2, the first one was Tarsa. So now both the Fire and Death summoner has been moved to level 2, the next target is Water, Earth and Life. In the coming days I will be buying some of these summoners too, to actually moved to Level 2.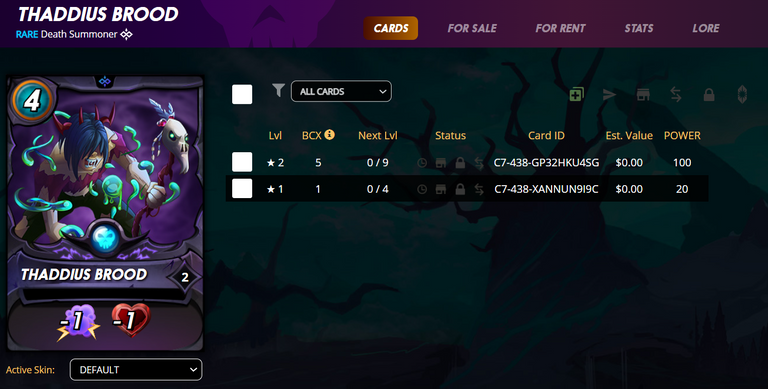 Getting into the Level 2 is the first step to actually playing in a bigger league. I am just taking the baby steps to start accustomed to getting more Collection Power and being in the next league. Along with that since the Dec price is low, I am also buying some of the Dec to increase my SPS airdrop points. I know it's not huge but again as I said taking the baby steps to get more airdrop points to get more SPS.
I know Splinterlands team will come up with some use cases with SPS, so it's better to get more SPS as the price is low. I have not started buying the SPS from the market hopefully once I have some Hive or HBD I will be buying it.

If you want to play Splinterlands then you can join it here.
Posted Using LeoFinance Beta
---
---