Splinterlands - The Way Forward as a Player
Splinterlands is one of the most played as well as one of the famous games on Hive Blockchain. Almost every other Hiveans are playing the game as well as improving their game as well as game assets. Along with that the team behind is also working hard to make the game as cool and rewarding as possible. I have been associated with the game for the last 3 years and tbh I have not invested that much I should have, lack of funds or lack of time to play the game whatever is the reason. But I have started taking it seriously and also started building my deck for the future.

The Way Forward as a Player
As the name suggests Play2Earn, we all are here to earn as well as have fun, so I am trying to earn from the below methods
Earning in Ranked Battles
Yes, this is the main way in earning some DEC in the game. You play, you win and thus you earn some DEC. The DEC earning depends on the level you are in. But with the latest Splinterlands update, we can expect some improvement in the reward system.
Renting
This is again the easiest way to earn, if you have some cards which you are not using in the game, can actually rent it out to get some DEC. Though renting have taken a hit in the last couple of seasons but still a very lucrative way for earning if you are not playing or having extra cards.
Get SPS and Stake it
SPS is a governance token and will be very much useful in the future. And currently, you are getting airdropped the SPS token based on the airdrop points you have and also you will be getting 35% APR which is quite good.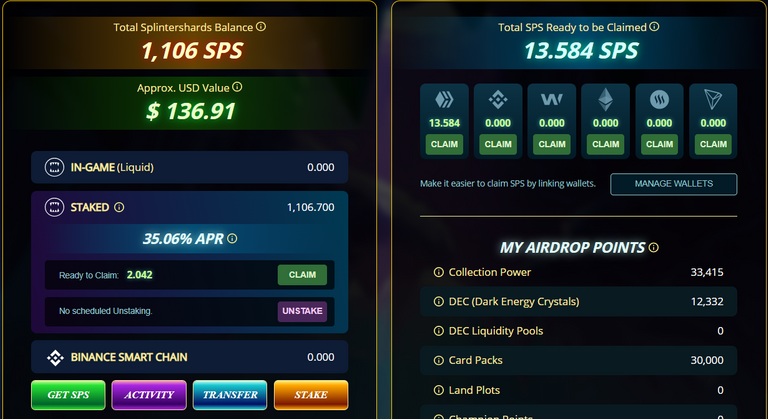 These are the above main points where you can earn from Splinterlands but there are other methods too, but for starters, I guess this is quite good.
Chaos Legion Packs
If you have to move higher and earn bigger you have to spend, thus similarly I also have done some investment by buying 114 packs in the general sale. Though I have not opened all the packs, I still have 100 packs to be opened and when I open all the packs I will be moving towards the next league.

Once I open all the packs, I have to create one nice pack deck, because as of now I do not have any 2nd level deck, all in the first level itself. It needs investment and thus whenever the time permits, I will be investing more in the game to go to the next level. As of now, I am in the Silver League and with the Legion Pack opening, I might go to the Gold league, if not then I have to buy more packs for reaching there.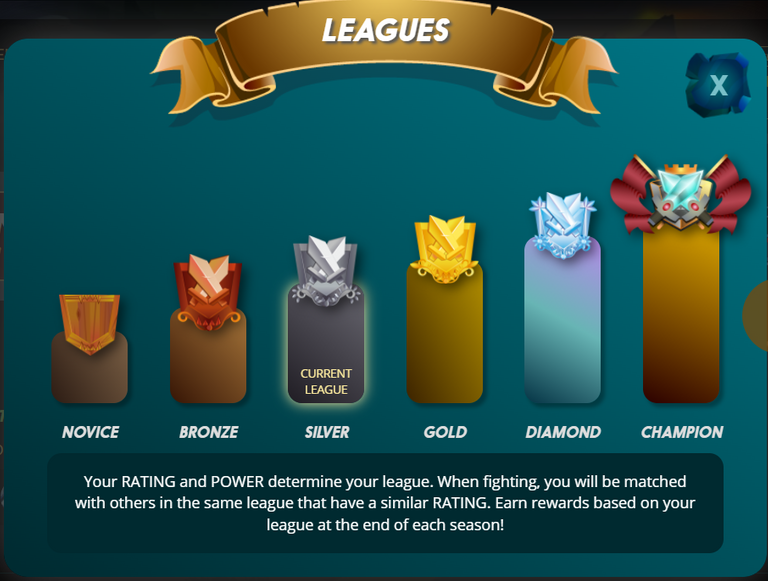 Slowly and steadily you will surely find your way to the top, and who all are actually the top players have done a lot of investment to reach there. So if you are a new player just like me, we should not demotivate and start playing it regularly to do the daily quest and try our luck to get some great game assets.
If you want to play Splinterlands then you can join it here.
Posted Using LeoFinance Beta
---
---