Splinterlands - SHARE YOUR BATTLE Weekly Challenge - Theme: Elven Cuttroat
Hello Friends,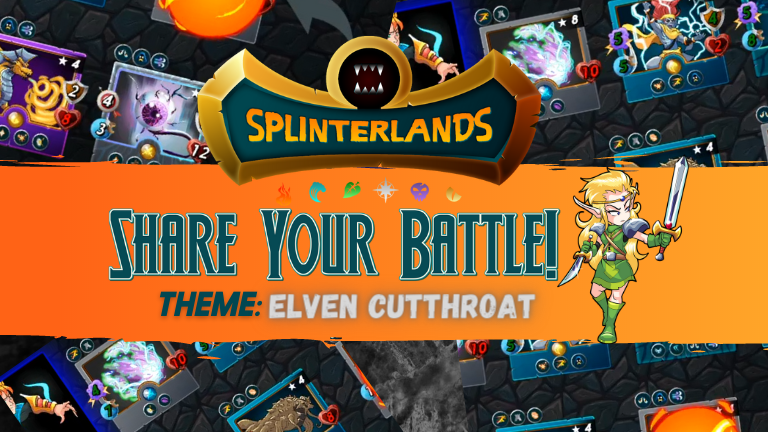 https://peakd.com/hive-13323/@splinterlands/share-your-battle-weekly-challenge-elven
So, how many vouchers have you received for buying the Chaos Legion packs from pre-sale? Well, it's been about 6+ vouchers a day for me as of now and as I continue staking more and more SPS, I will be receiving a bit more voucher every day.
Let me bring this Splinterlands battle I fought for the SHARE YOUR BATTLE Weekly Challenge with Elven Cutthroat as one of the monsters as it is the featured theme monster for this week's challenge!!!!!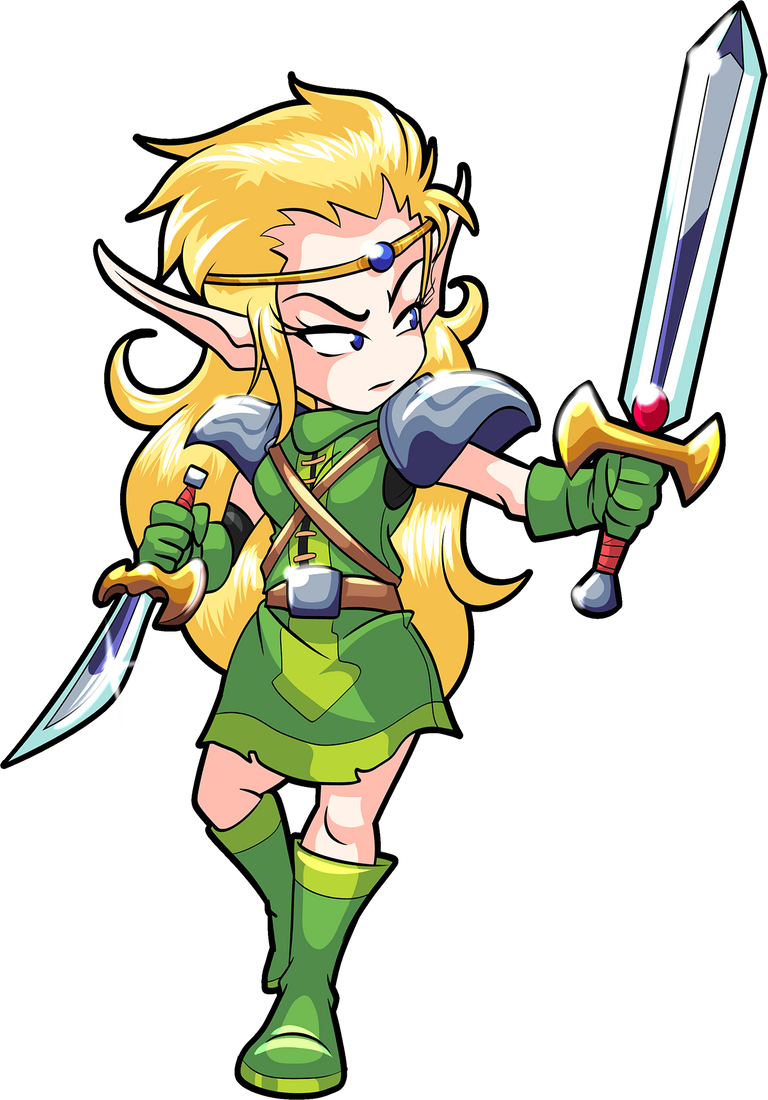 Elven Cutthroat is from the earlier editions of Splinterlands i.e Alpha and Beta editions and it is a monster from Common category from neutral set of monsters and being a melee attack monster, this monster at 3 MANA cost, can give upto 3 attack with good speed and it's also a sneak attack monster.

Stats: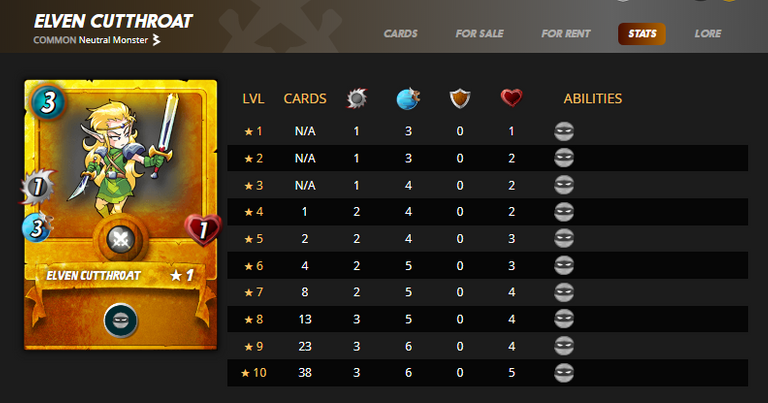 Let's see the stats for this tiny monster.
As I mentioned, it is a melee attack monsters and starts with single attack in First 3 levels and as we level it up to level 4 and level 8, it will have 2 and 3 melee attack respectively and with so many inspire monsters around, we can get it even more attacking.
The speed is it's highest plus point as it starts with 3 speed and it keeps increasing to go up to 6 when it's leveled up to level 9 and that makes it the best monster at 3 MANA cost and with good attack and speed, this can be very handy in little league battles.
The health for the monster starts at minimum i.e. 1, but as we keep upgrading it, it keeps increasing the health o have 5 by level 10, which is the maximum level this monster can be upgraded.
The lone ability for this monster is the sneak attack ability and that makes it a good one to use at 3 MANA cost and check the back end monsters.

Battle and Lineup: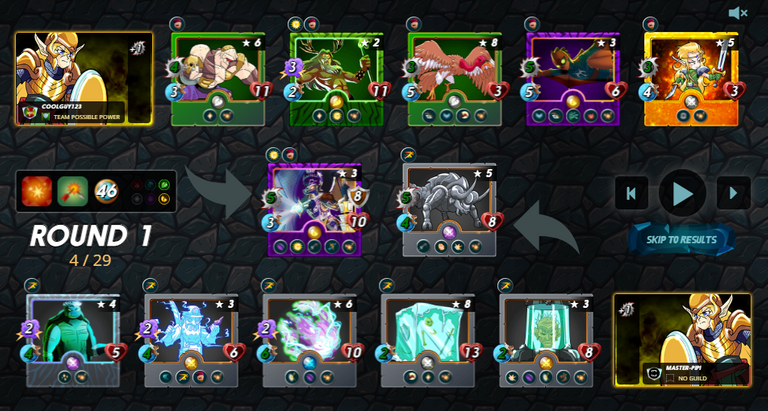 https://splinterlands.com?p=battle&id=sl_9dae37e675891cffcb9a4588d4114dbd&ref=coolguy123
This battle was on the higher side of the MANA cost as it had 46 MANA cap with rule sets Explosive Weaponry* (blast for all monsters) and Broken Arrows (no ranged attack monsters allowed).
The lineup I used was as below for this battle:
Lineup:
1. Robo-Dragon Knight: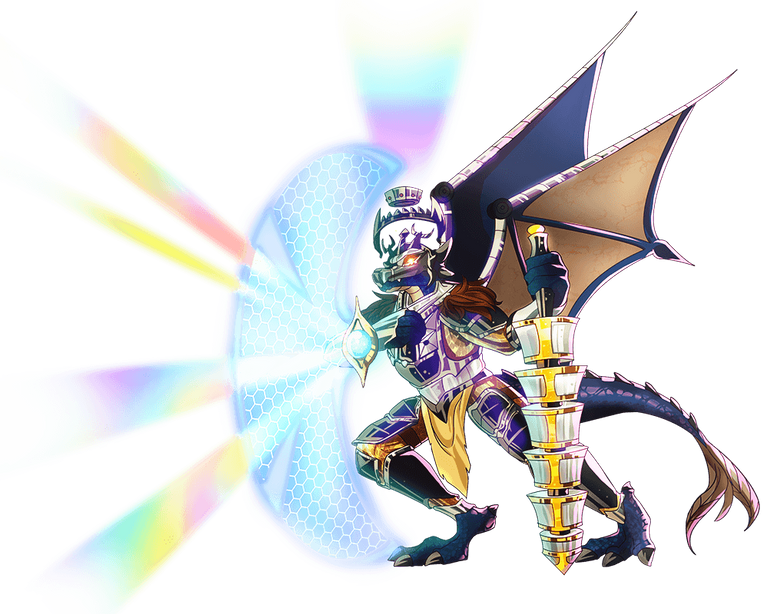 Used this because of the huge armors it has and also this can pierce the armors to reduce the main health and can take lesser attack from magic monsters because of void ability.
---
2. Flesh Golem: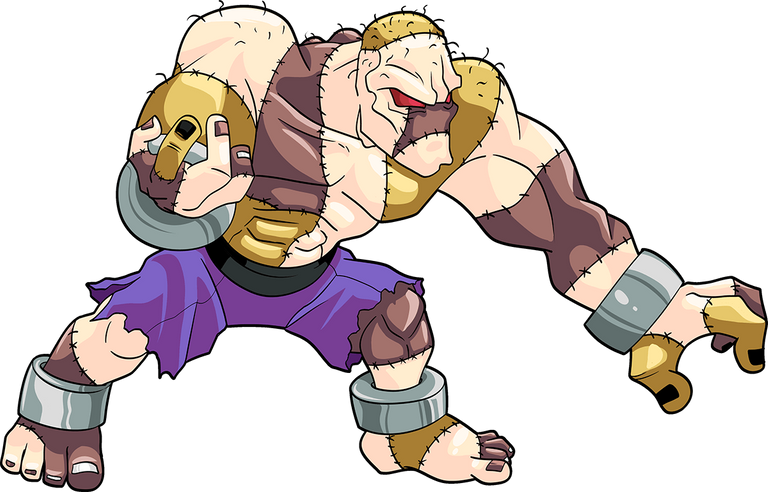 Since blast was on in this battle, I thought of using this since this a healing tank and can heal itself to stay longer in the battle.
---
3. Kron The Undying: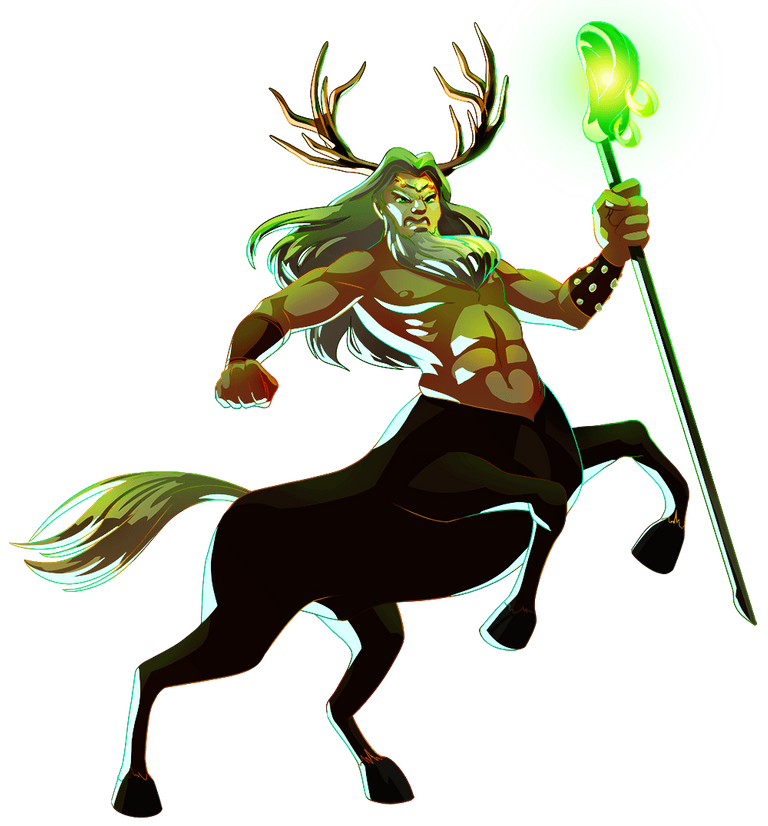 Another healing monster I used and this is also helpful when there are monsters with armors as this can directly reduce main health.
---
4. Screeching Vulture: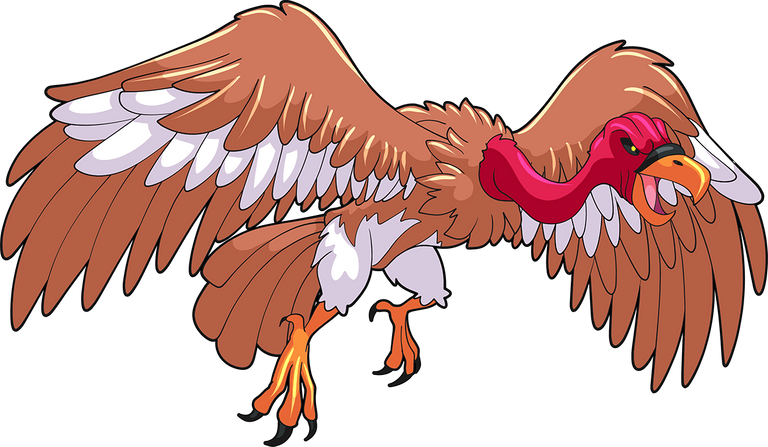 An opportunity monster which can scavenge the health with each monster's death.
---
5. Dragon Jumper: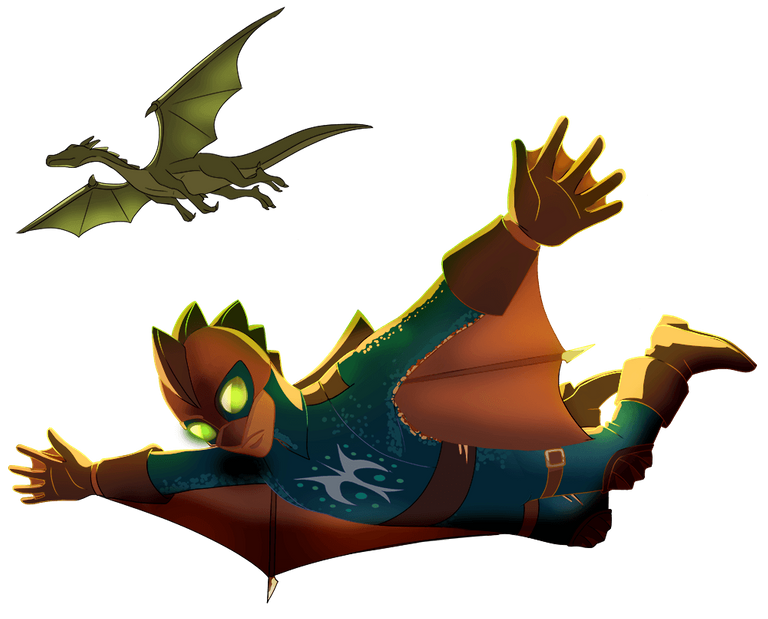 Another opportunity monster I used as this and Screeching Vulture works perfect in tandem.
---
6. Elven Cutthroat: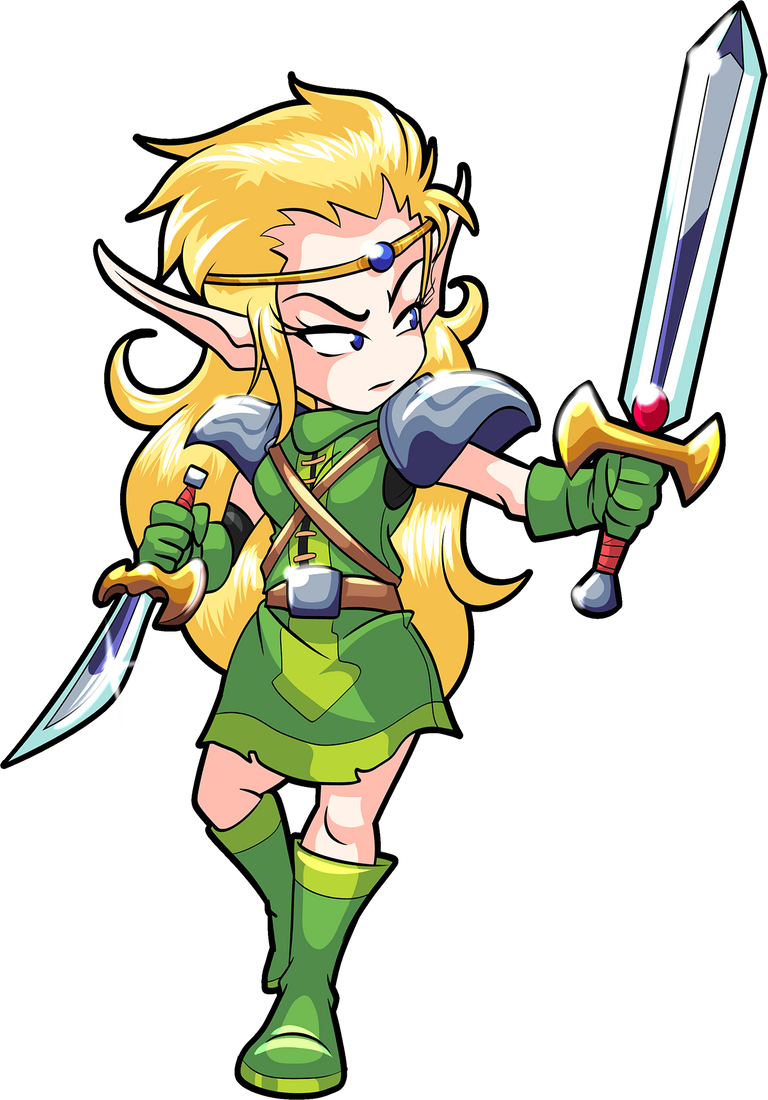 Lastly, I used the theme monster of Elven Cutthroat and this monster with huge speed can be a good one to remove those armors and let Dragon Jumper and Screeching Vulture reduce main health.
---
Opponent used Dragon summoner too with Daria Dragonscale as his summoner as well with monsters Raging Impaler, Lord Arianthus, Gelatinous Cube, Prismatic Energy, Spirit Miner and Tortisian Chief as his monsters.

Battle:
Here I go with few screenshots from the battle.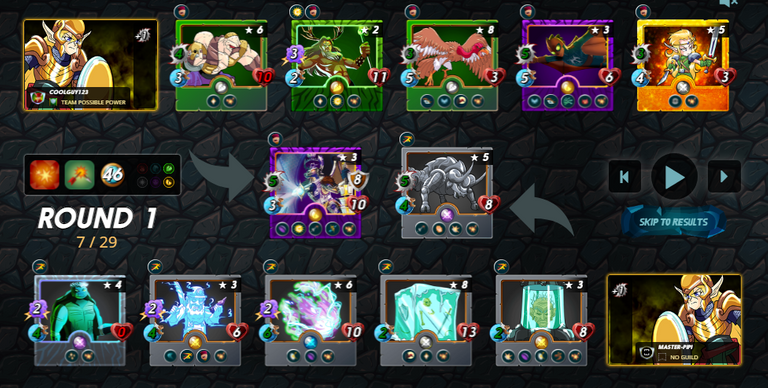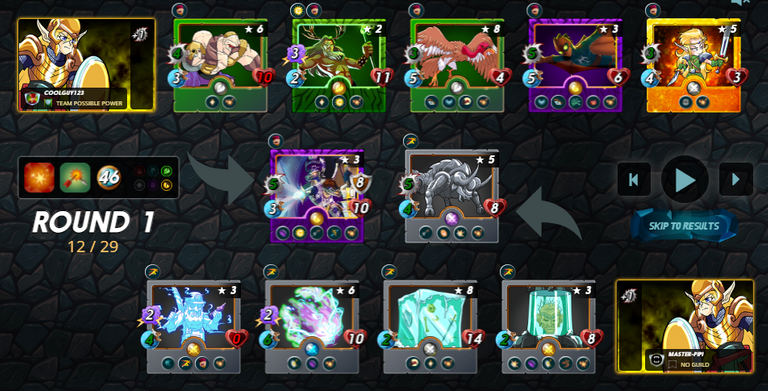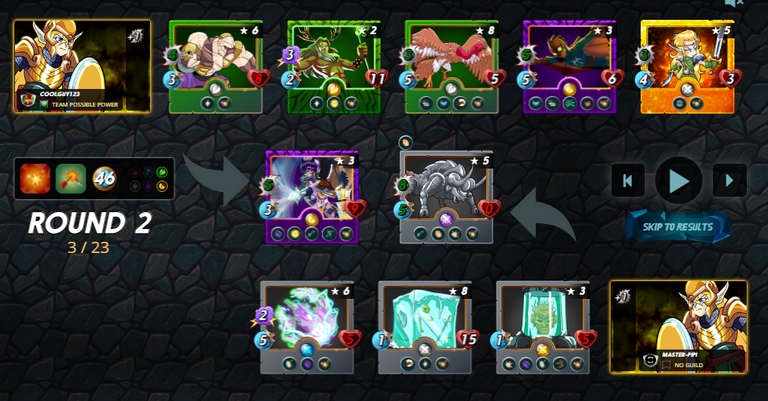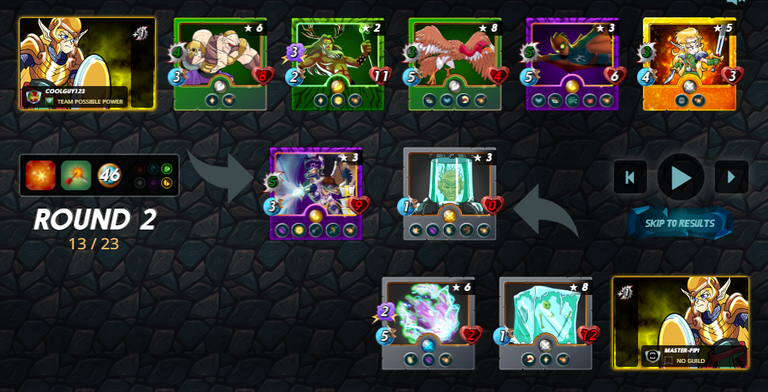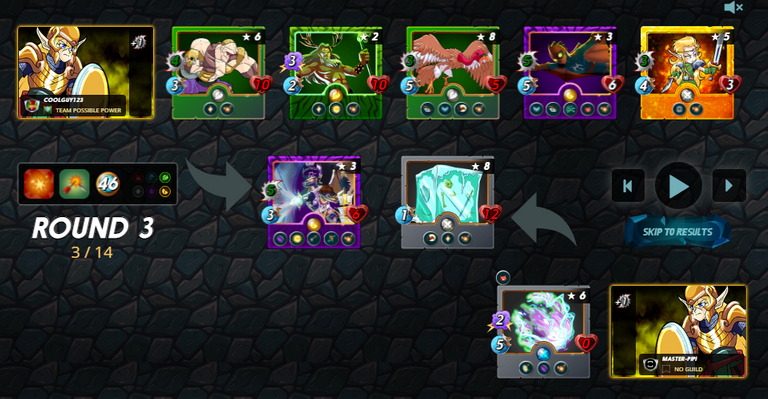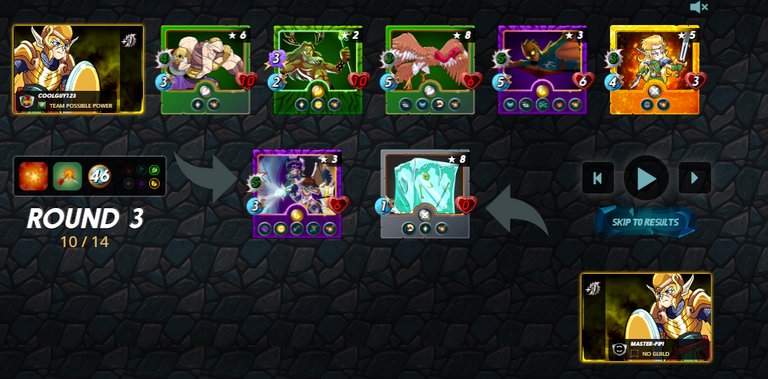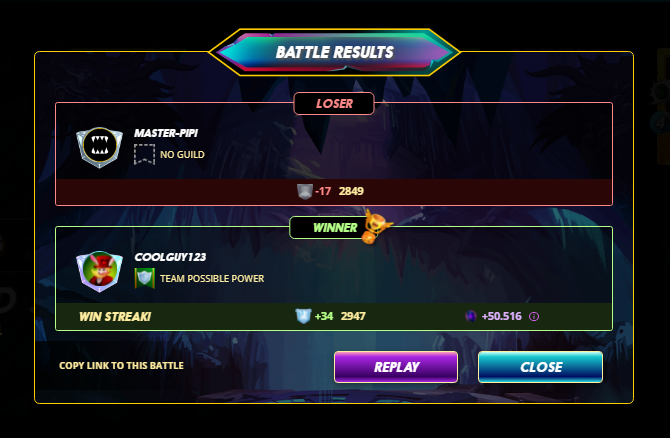 Questions and Answers:
Did my strategy work? What will I try differently next time?
Absolutely, the way all the monsters I used stayed intact, tells the story about this battle.
I couldn't have tried anything different with 2 opportunity monsters were superb in this lineup with all other monsters supporting those and giving me a win without any of monsters from my side getting removed!!!!
---
Do you like the ELVEN CUTTHROAT? Why or why not?
Well, frankly speaking, I use to use it a lot earlier. Now, with so many opportunity monsters and other good monsters around, I am not using this monster much, but yeah, whenever there is a need for the speed, this monsters will be there in my lineup.

That's all I write in this blog my friends, hope you enjoyed reading about this battle for the weekly challenge and I will be back with another challenge next week :)
Thanks and Have a good day :)

Join the new Official Telegram for Splinterlands via link given below to participate in contests and have fun.
---
Not yet signed up for Splinterlands?
You can join using my referral link: splinterlands.io and get some monsters from me :)
---
---