Splinterlands - SHARE YOUR BATTLE Weekly Challenge - Theme: Shadow Snitch
Hello Friends,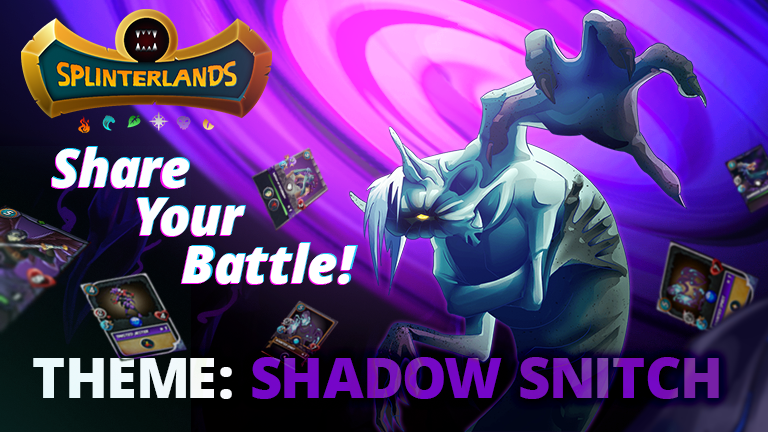 https://peakd.com/hive-13323/@splinterlands/share-your-battle-weekly-challenge-shadowsnitch
How are you all? Are you settled by now with Chaos Legion packs purchases and opening the same?
Well, I am sure, this will go on until the last pack on the Splinterlands market will be available.
I have been busy buying packs from hive-engine and trying my luck, so far it's been decent without much loss, but also not much profit.
OK, here I am with this blog for this week's SHARE YOUR BATTLE weekly challenge and we have a monster from Chaos Legion edition getting featured for the First time and it's none other than Shadow Snitch.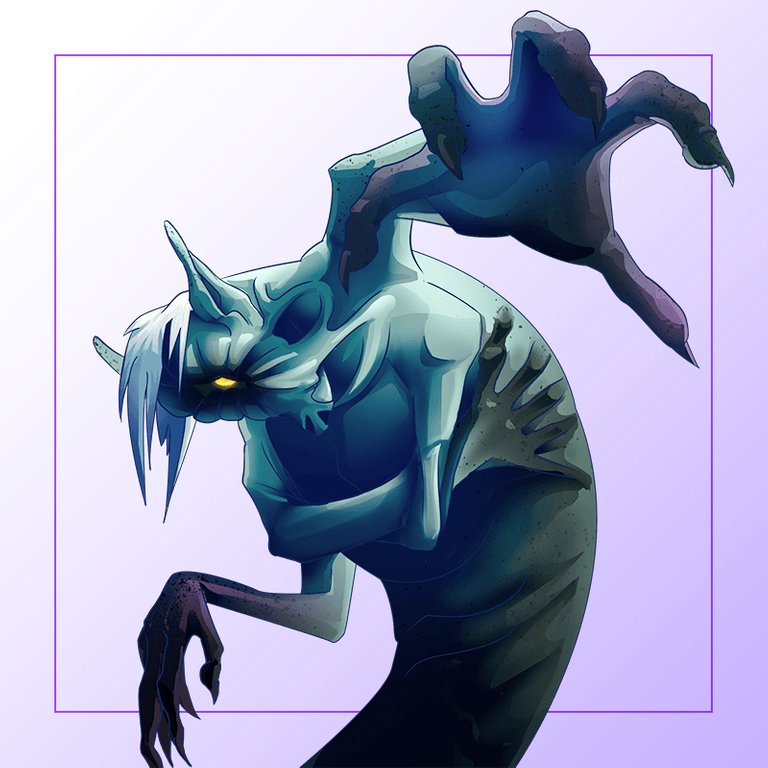 Shadow Snitch is from Death Splinter and will be a good addition for Little League and other low MANA battles as it costs just 4 MANA and gives abilities such as reach and affliction and finally doge as well as we upgrade it thru those 10 levels it has.

Stats: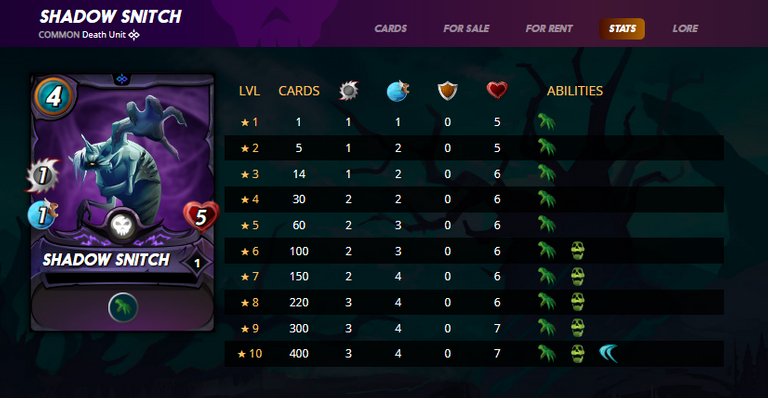 This can a very handy monster in Little League and other rule set battles because of it's MANA cost and also the abilities it has.
Here are the details for this monster in terms of attack, speed and health.
This monster can have melee attack between 1 and 3 and until level 4. it will have single attack and gets 2 attack from level 4 until level 8 and finally, gets 3 from level 8 onwards.
The speed starts at 1 as well, but gets to 2 from level 2 itself which increases to 3 from level 5 and finally gets to 4 from level 7 and that's the max it can have.
The health is good even with level 1 as it starts with 5 health which is good for a 4 MANA cost monster and it can increase to 6 from level 3 and settles at 7 from level 9 and that is the maximum unless we use any strengthen ability monster or summoner.
As for it's abilities, as I mentioned, it comes with 3 abilities with reach ability from level 1, affliction from level 6 and finally dodge at level 10.

Battle and Lineup: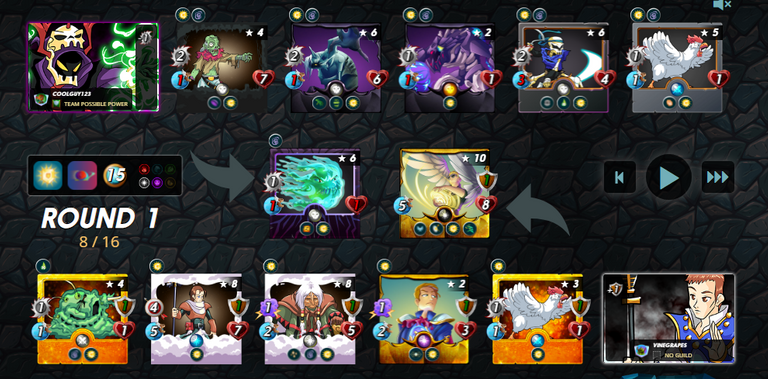 https://splinterlands.com?p=battle&id=sl_b6f5721a2b1b767a9f8dfe78ce7caf50&ref=coolguy123
The battle didn't have more MANA as this was with just 15 and there were 2 rule sets with holy protection (divine shield for all the monsters) and reverse speed (monsters with lowest speed to attack First).
Considering the divine shield rule set, I planned to use Cursed Slimeball at the front as this has the ability to remove divine shield once it gets removed and my lineup including Cursed Slimeball was as below:
Lineup:
1. Cursed Slimeball: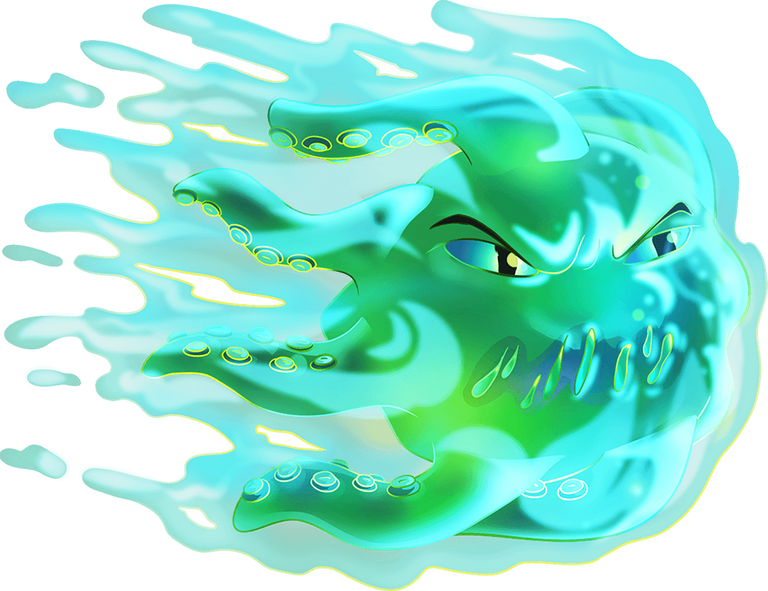 As I mentioned, divine shield rule set made me to use this at the front so as to remove the same from all monsters used by opponent.
---
2. Animated Corpse: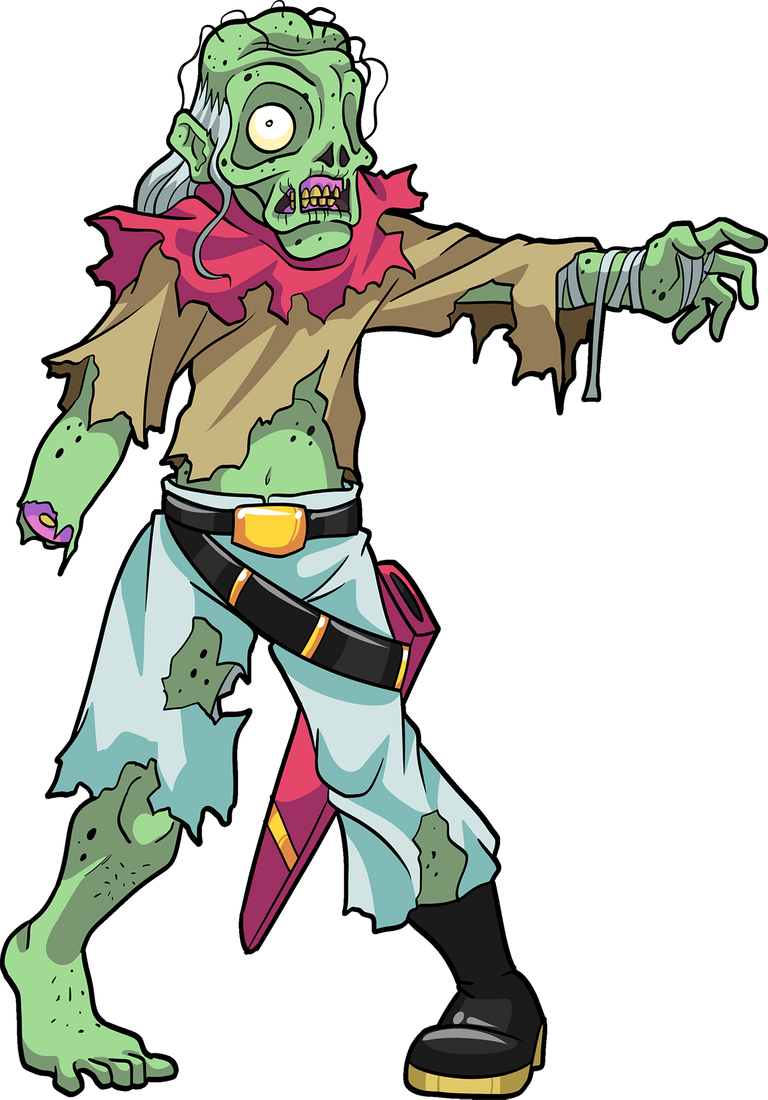 Since the MANA cap was less and rule set reverse speed was on, I felt this will be a good option to attack once Cursed Slimeball gets removed.
This is also with void ability to take lesser attack from magic monsters and magic guys will be more prominent in low MANA cap battles.
---
3. Shadow Snitch: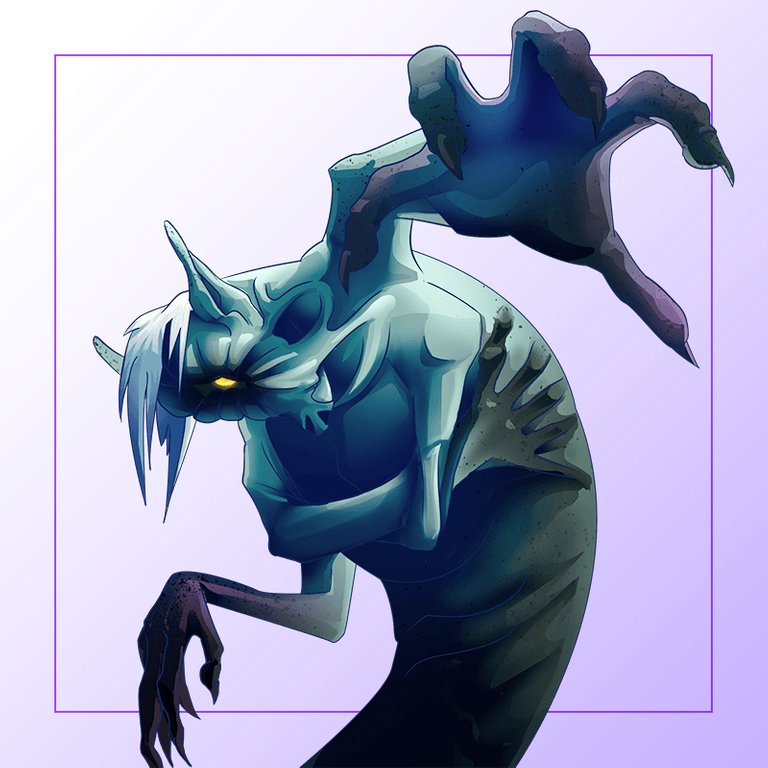 The theme monster was used in Second position since it is with reach ability and can be handy melee attack monster with 2 speed and 2 attack.
It can even afflict the healing ability monsters to remove healing.
---
4. Corpse Fiend: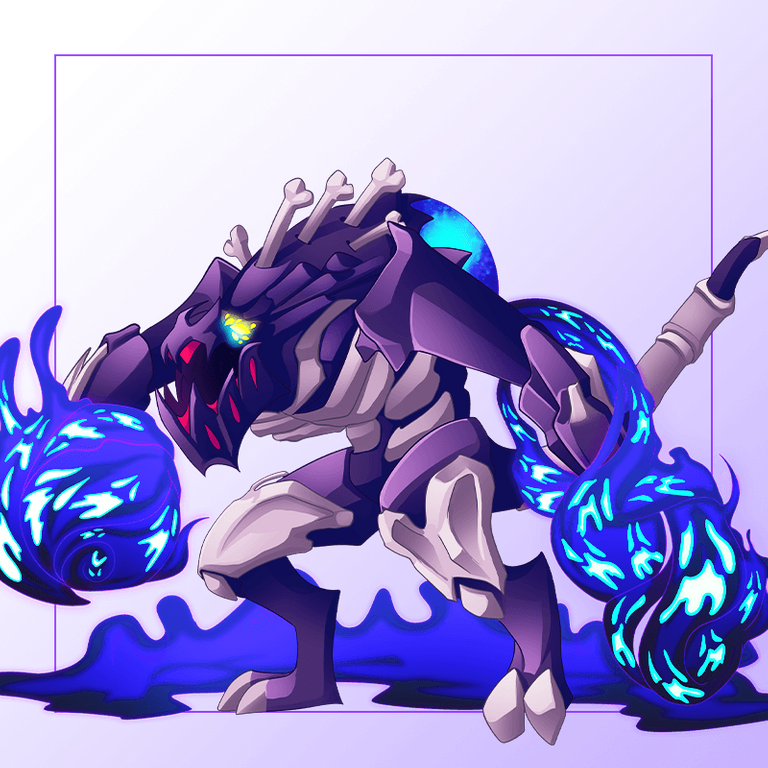 Used this for any opportunity attack and to protect other low MANA monsters from getting attacked early.
---
5. Skeleton Assassin: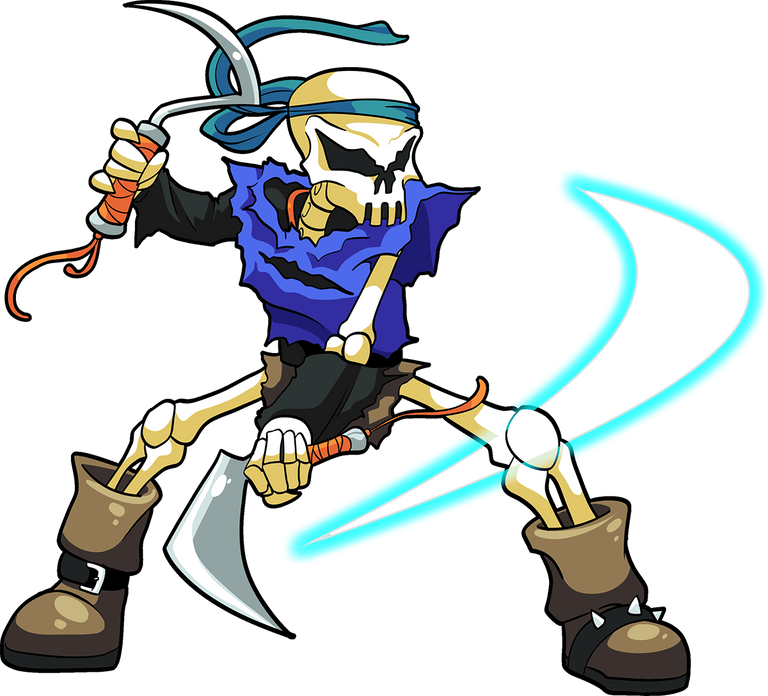 Used this for checking the back end lineup of monsters by opponent as we usually see better monsters lined at the back end of the lineup.
---
6. Furious Chicken: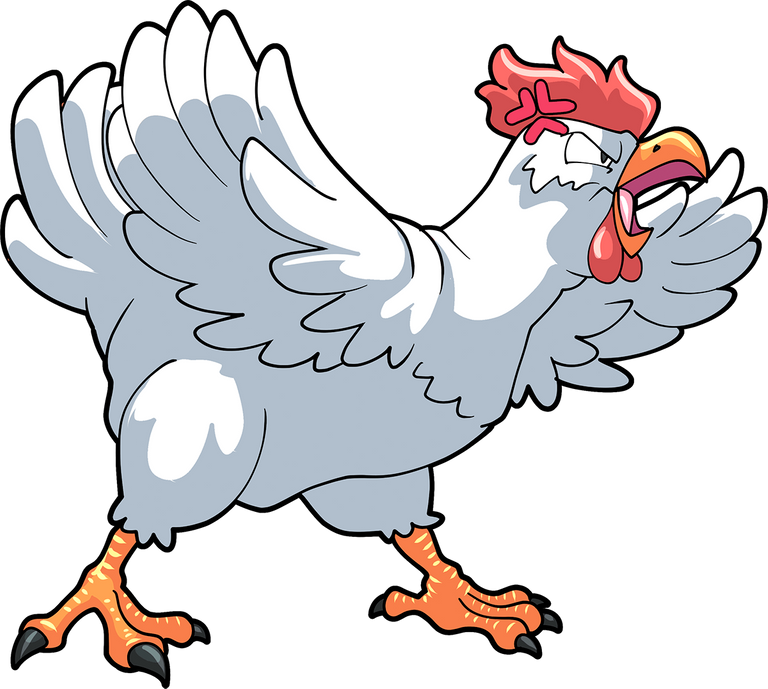 Lastly, I used Furious Chicken to check the sneak attack.
With divine shield on, this will have to be hit by 2 monsters to get removed.
---
Opponent used Life Splinter summoner with monsters as Pelacor Conjurer, Furious Chicken, Dax Paragon, Divine Healer, Peacebringer and Creeping Ooze.

Battle:
Round 1:
As expected, **Cursed Slmeball ** was First to be removed being with just 2 health and it removed divine shield from all the monsters on the other side.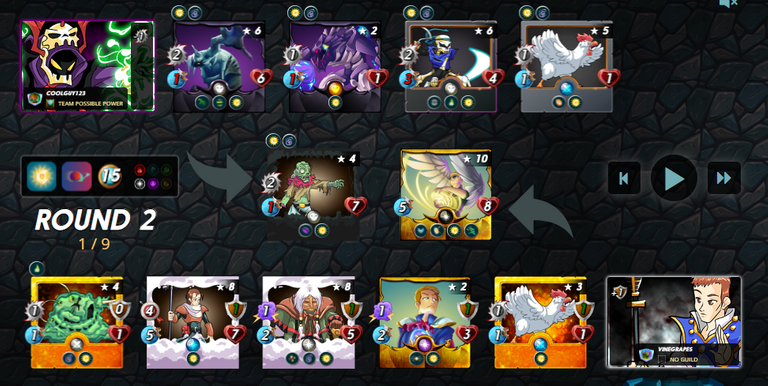 ---
Round 2:
The poison by Skeleton Assassin on *Creeping Ooze made it ti get removed at the beginning of this round and that was the only monster to be removed in this round.
Interestingly, usage of Animated Corpse was well justified as opponent had 2 magic monsters with single attack and couldn't attack because of it's void ability.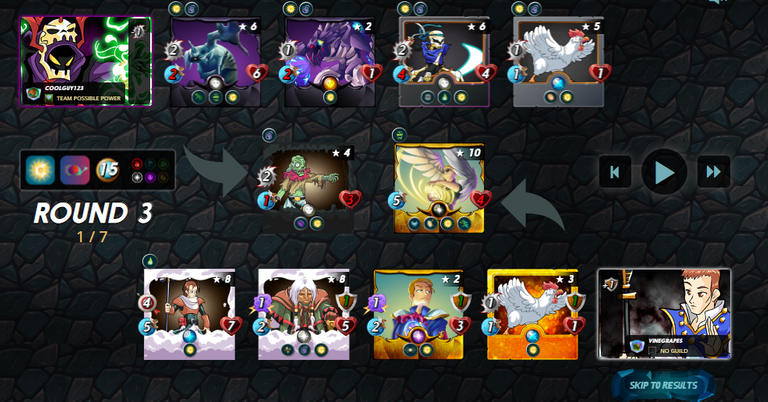 ---
Round 3 and 4:
There was no monster removed in round, but, in round 4, there were 2 monsters got removed in the form of Pelacor Conjurer and Peacebringer.
With this, opponent had almost ran out of attack with just Furious Chicken let with 1 attack and other 2 being magic monsters with single attack and couldn't attack the void ability Animated Corpse.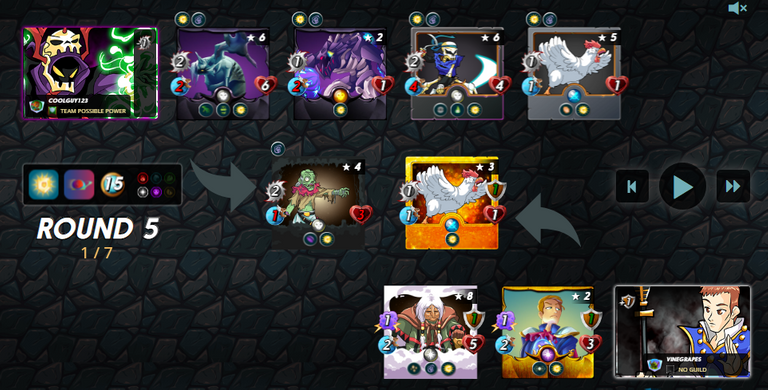 ---
Round 5:
Furious Chicken did attack the Animated Corpse, but it has to go as it got removed by Shadow Snitch and that ended the attack for opponent.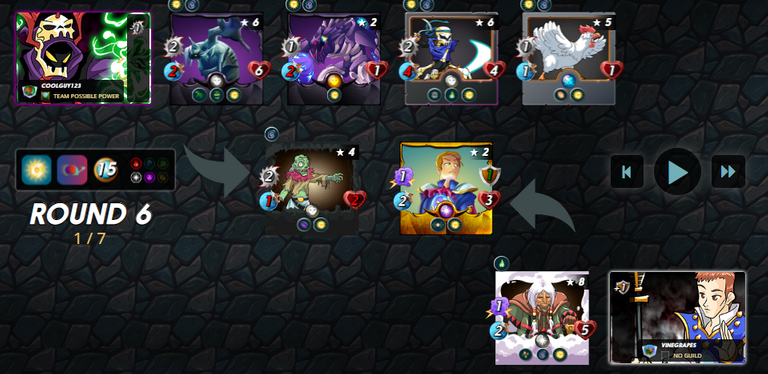 ---
Round 6 and 7:
The 2 remaining monsters for opponent in Dax Paragon and Divine Healer got perished in rounds 6 and 7 and it was one of those easy wins for me.
Probably, opponent, misunderstood the rule set as there was a reverse speed battle, but opponent used 2 slow ability monsters which worked in my way.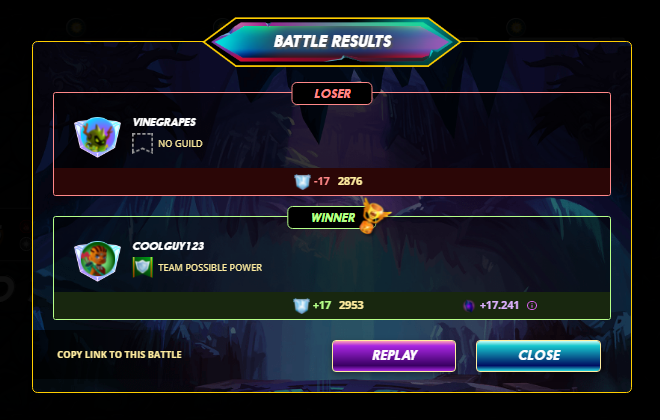 Questions and Answers:
Did my strategy work? What will I try differently next time?
I think the strategy did work for me with usage of 2 good monsters in Animated Corpse and Shadow Snitch to attack the front monster and Skeleton Assassin took care of the back end monsters.
I think even opponent's selection of monsters helped me a bit as he used 2 slow ability monsters in a reverse speed battle which allowed all my monsters to attack First in each round.
---
Do I like the SHADOW SNITCH? Why or why not?
Being a Chaos Legion edition monster, we are all still exploring the monsters we have got, this one being with just 4 MANA cost and 2 attack with affliction ability, will be a good one for certain rule sets and I will definitely make use of it as we battle it out in future.
The theme monster did well in tandem with Animated Corpse and it was a good win for me.

The low MANA cap battles are always of mixed luck for me in the past with I am ending on losing side with most of them and I was happy with this going in my way and Shadow Snitch contributing in that win.
I hope you enjoyed reading this, do share your comments and keep battling :)
Thanks and Have a good day :)

Join the new Official Telegram for Splinterlands via link given below to participate in contests and have fun.
---
Not yet signed up for Splinterlands?
You can join using my referral link: splinterlands.io and get some monsters from me :)
---
---