Splinterlands - SPS Token Staking Rewards and Chaos Legion Presale
Hello Battlers,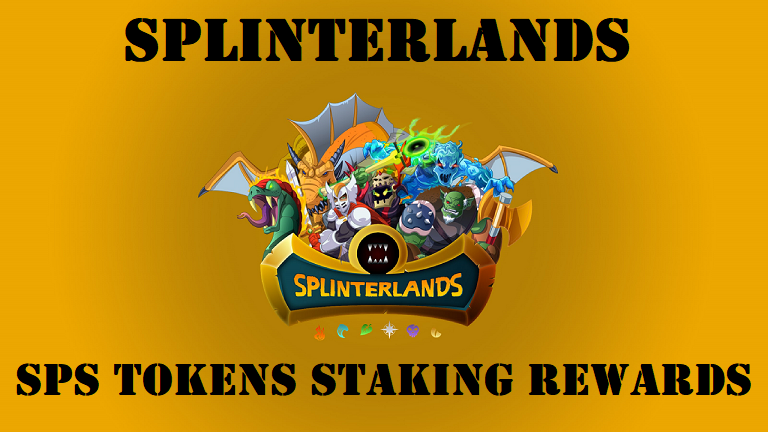 Splinterlands recently announced about the presale and other details of the new edition of cards Chaos Legion as the same will be made available from next month and more details about that are available in this blog.
And here I am with this blog to tell about the SPS token, the Governance token for Splinterlands as it recently reached a milestone of 2 months of airdrop period out of the designated 365 days!!!
Now that, the Chaos Legion pre-sale dates announced and with that, SPS has gained more prominence and is slowly picking up in price.
Why so?
Because, SPS token will play a key role in buying the Chaos Legin packs, the new edition of Splinterlands packs as the SPS is required to be staked as it will be key in getting vouchers which are very much required to purchase the new edition packs and SPS is also required to be in liquid form as it will get 10% discount while buying the packs!!
Now, that will definitely lift the price of this token which has already started to pickup in the price after the Chaos Legion pre-sale was announced by Splinterlands.

How many SPS tokens I have?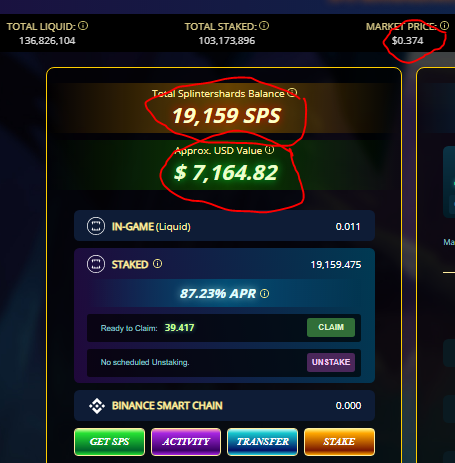 Well, the above screenshot shows the number of SPS tokens I have and let me tell you this is including the alt accounts as I keep separating the gold cards and few other editions of cards into alt accounts with mostly Alpha and Beta cards in my main account of coolguy123.
So, an amount close to 20K is not a bad one for entering into the pre-sale and mind you, there are still about 20 days time for the pre-sale to start (18th of October) and I can accumulate about another 6.5K SPS tokens considering I am getting around 350 tokens per day including the dividends I am earning.
So, that will be around 26K SPS tokens staked by me by the time presale starts and people are expecting 120 million tokens will be staked by the time presale starts and that means, I may get around 7 vouchers a day for my stake of 25K out of 120 million and 30 day's voucher count might be around 200 which is a rough figure and that should be a enough number as I plan to buy around 200 packs!!!!.
The price of each pack is $4 and at the current SPS token price of $0.374, approximately 11 SPS tokens are needed to buy a pack and 200 packs will require about 2200 SPS tokens which is about 6 days SPS count for me considering I am getting around 350 tokens a day from all my accounts.

Still early days for the presale and hopefully, the numbers will be near to what I have mentioned, so that, I can buy about 200 packs in the presale and may be if I will try to buy more once the presale ends as the packs might be cheaper on Secondary market, but VOUCHERS holds the key for buying the packs during the presale.

Join the new Official Telegram for Splinterlands via link given below to participate in contests and have fun.
---
Not yet signed up for Splinterlands?
You can join using my referral link: splinterlands.io and get some monsters from me :)
Posted Using LeoFinance Beta
---
---