Splinterlands - Taming YODIN ZAKU - Continued..
Hello Friends,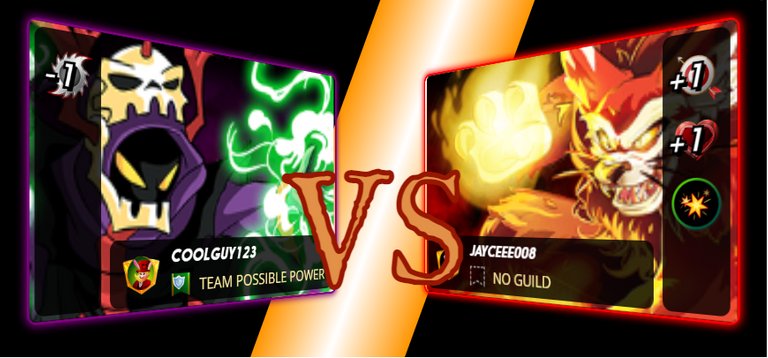 It keeps fascinating me whenever I beat a player using Yodin Zaku as summoner although I might have found myself at the receiving end on many occasions.
But, a win against Yodin Zaku is always a special one considering the might it offers to the monsters it summons!!!!
OK, here I go with another such opportunity to savor the win against Yodin Zaku in an Equal Opportunity rule set battle which also involved Heavy Hitters rule set.

Summoner: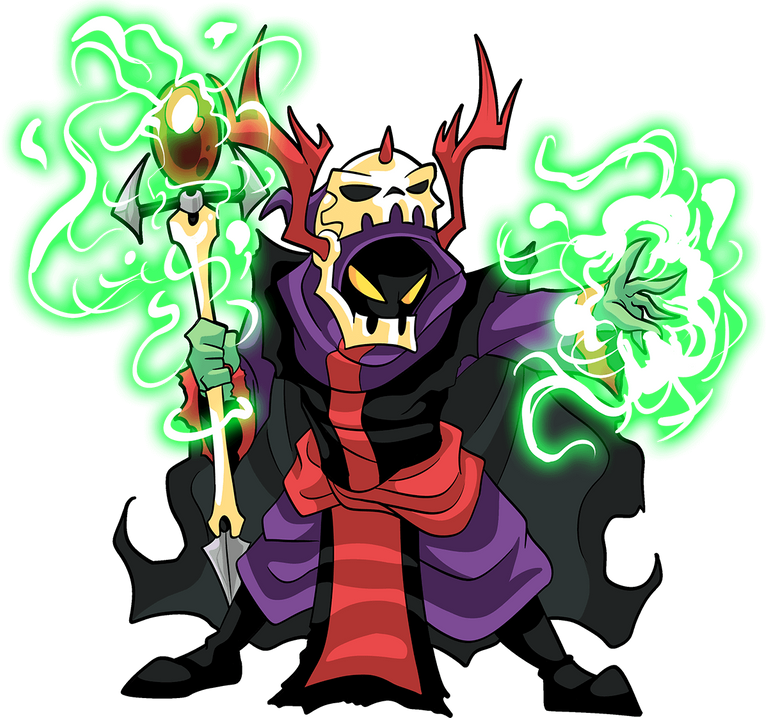 I used Zintar Mortalis, the Death splinter summoner as this was a battle with Equal Opportunity rule set and one can expect more melee attack monsters in the battle.

Battle and Lineup: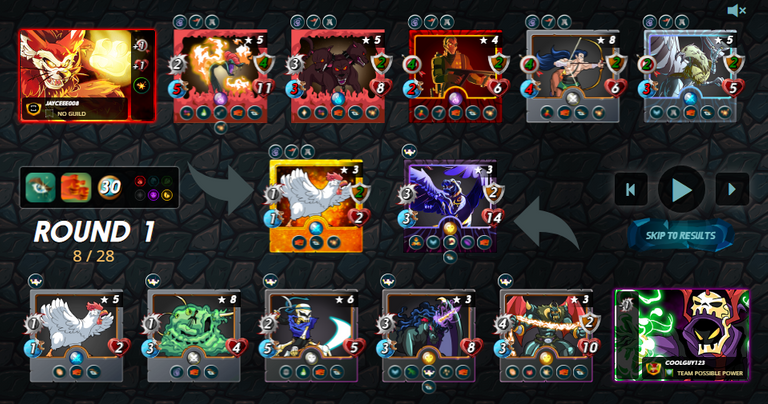 https://splinterlands.com?p=battle&id=sl_0d7a676a6b877a50de6c718d873ef7a5&ref=coolguy123
Since there was 30 MANA cap for this battle with 2 rule sets as mentioned, I used Dark Ha'On at the front to utilize the taunt ability it has and keep all the attack towards it and keep attacking on opponent's lowest health monsters.
Below was my lineup for this battle!!!!
Lineup:
1. Dark Ha'On: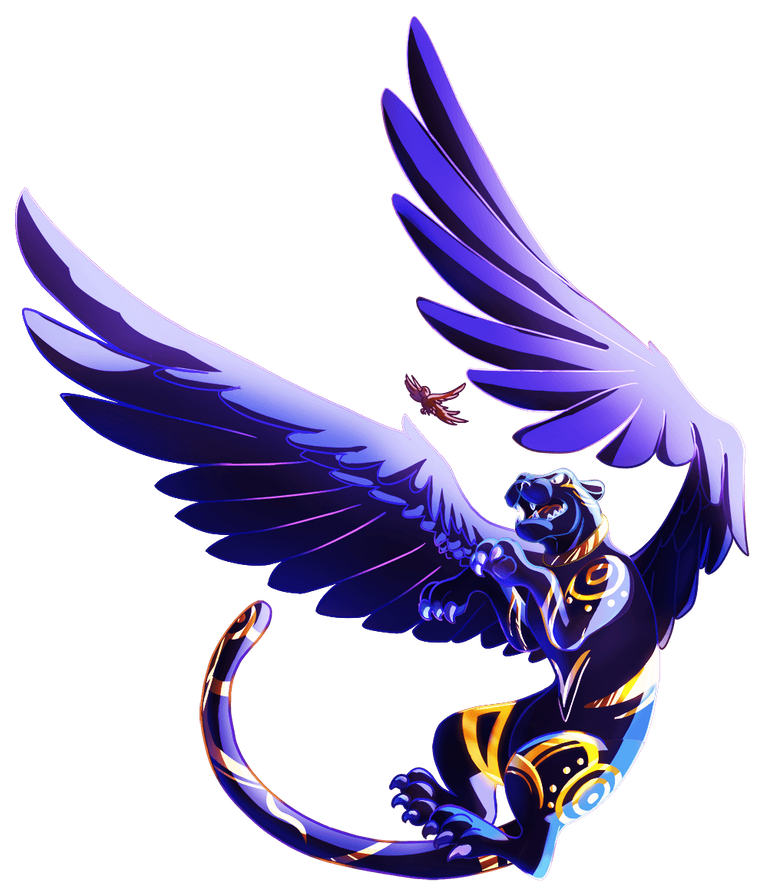 As I mentioned, the main reason behind using this was to keep the attack attracted towards this and keep my other monsters safe as long as possible.
The scavenger ability this monster has also means, it can keep adding health to it whenever a monster dies on either side!!!!
---
2. Lord of Darkness: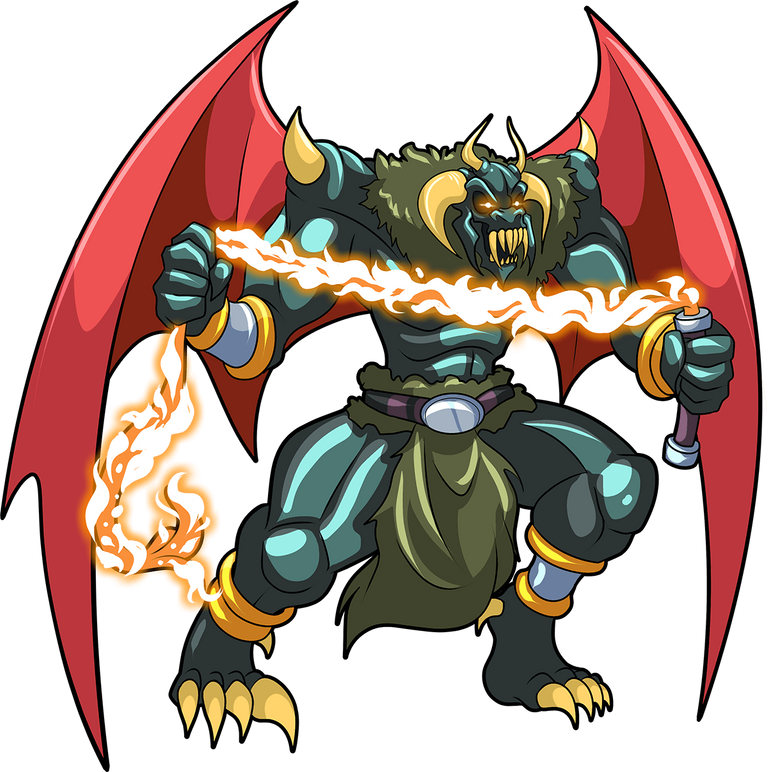 Wanted a backup front monster and also possibly a strong monster for any blast attack and this guy didn't disappoint since it can enrage and have enhanced specifications.
---
3. Corrupted Pegasus: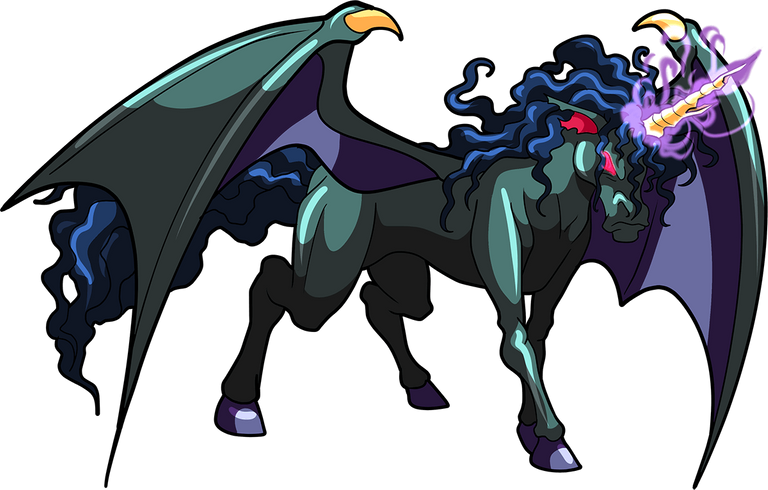 The healer for the front monster Dark Ha'On and also this can increase health of all friendly monsters and being a flying monster, can evade the attack from melee and ranged attack monsters.
---
4. Skeleton Assassin: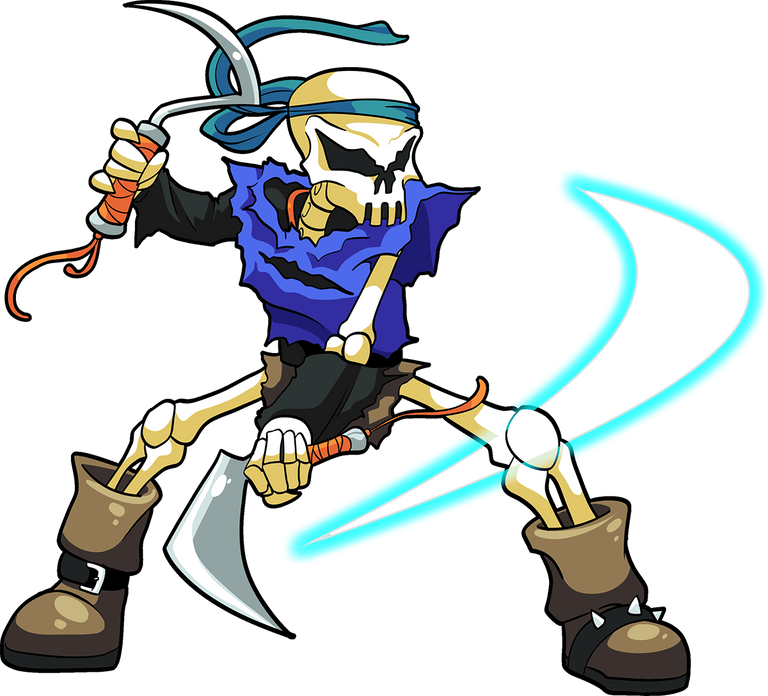 Used this to check the back end monsters and also since this is a monster with high speed, can attack early and also can poison the monster it attacks.
---
5. Creeping Ooze: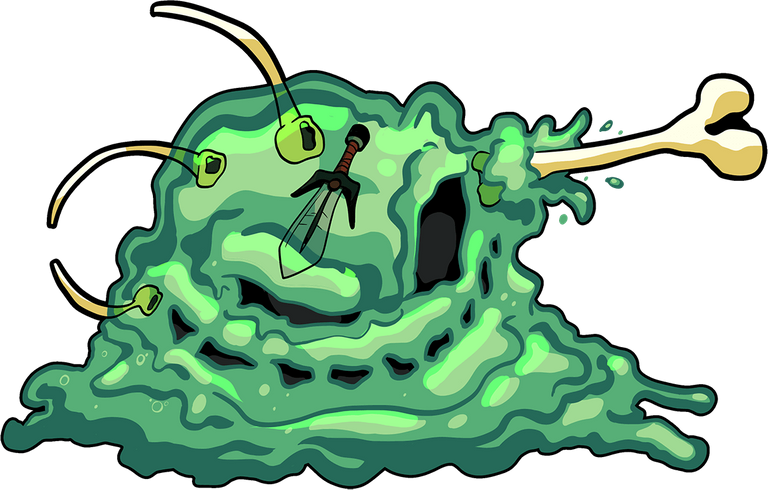 speed buster Creeping Ooze was next on my lineup as it can also give a melee attack.
---
6. Furious Chicken: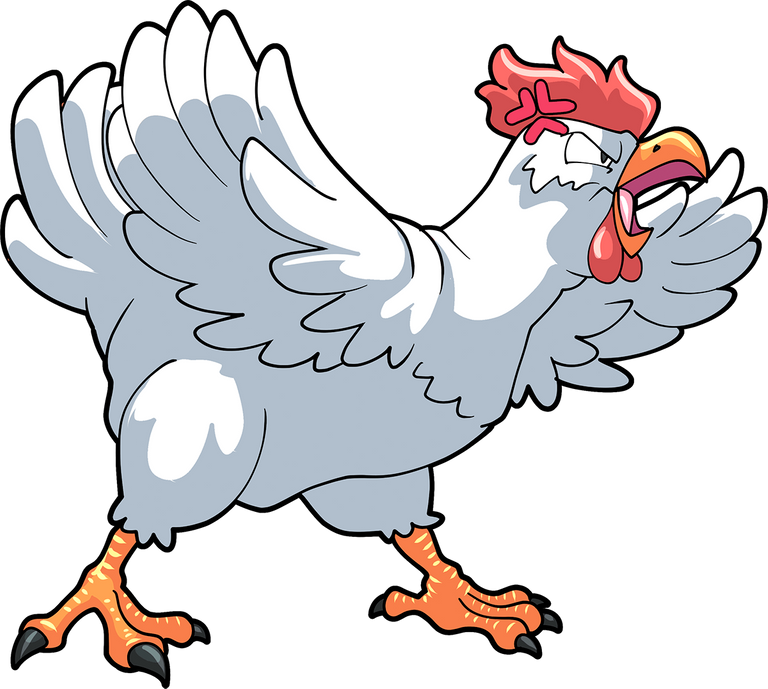 Lastly, I used this zero MANA cost monster to complete my lineup and not to forget it's enraged melee attack which can be handy in such battles.
---
Opponent used ofcourse, Yodin Zaku as summoner with monsters Furious Chicken, Serpent of the Flame, Cerberus, Ferexia General, Centaur and Tower Griffin.

Battle:
OK, let's keep reminding myself that, this was a battle in which Yodin Zaku was tamed!!! and here I go with the details of the battle.
Round 1:
As we can see from lineups, Furious Chicken was the lowest health monster on either side, but since I used Dark Ha'On, it was the target for opponent's monsters.
As expected, opponent's Furious Chicken was the First target for the monsters I used and along with that, the Tower Griffin also got removed making it 2 monsters from opponent's lineup to get removed.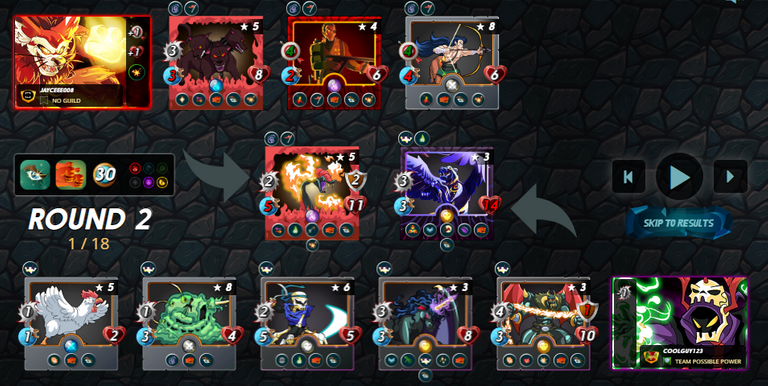 ---
Round 2:
It was an unusual scene as Yodin Zaku's monsters were getting removed one after another with Centaur next to be removed in this round.
That was done by Lord of Darkness as it stunned and removed the Centaur.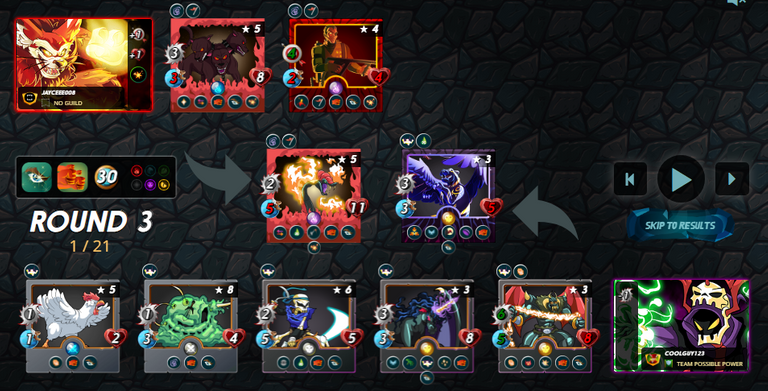 ---
Round 3:
The scavenger ability from Dark Ha'On was made good use here as it kept getting saved itself with a health added with each monster died and kept itself alive in the battle.
For opponent, Ferexia General was the next to go being the next lowest health monster on his lineup.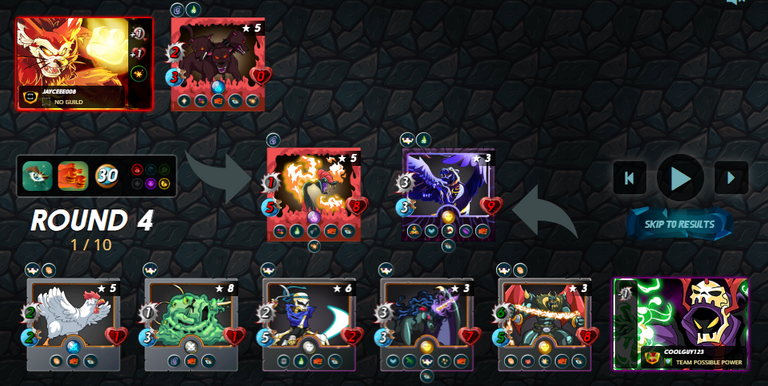 ---
Round 4:
The poison took out the Cerberus before it could make another attack and the last monster for opponent, Serpent of the Flame also bowed out in this round to end the battle!!!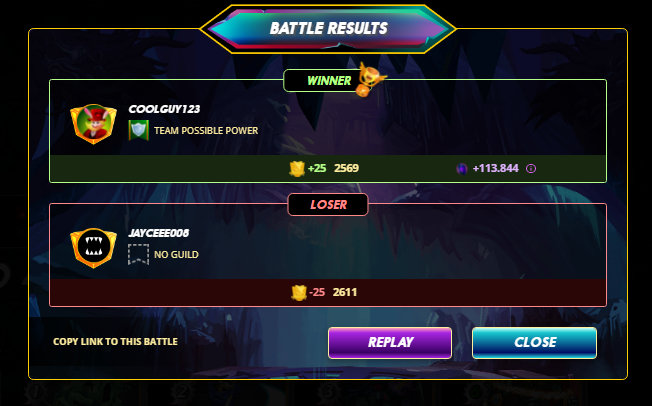 It was heartening to see that, none of the monsters I used were removed against a fully charged Yodin Zaku and his monsters!!!! The main architect in this win for me was Dark Ha'On which kept healing itself with scavenger ability even when it was almost to die and that saved the other monsters from getting exposed!!!!
Overall, a satisfying battle this was and to win in this manner against Yodin Zaku is not something I say will NOT happen again and again!!!!
Thanks for all the love and I am sure you enjoyed reading about this battle, did you? Then, do share your thoughts :)
Thanks and Have a good day :)

Join the new Official Telegram for Splinterlands via link given below to participate in contests and have fun.
---
Not yet signed up for Splinterlands?
You can join using my referral link: splinterlands.io and get some monsters from me :)
---
---