Splinterlands Art Contest! // Week 158 // Pyromaniac (My version)
Hello everyone! I hope everybody is doing well. Today I decided to make my version of this bad boy The Pyromaniac. I go with vector art this time to showcase the abilities and styles I am capable of doing.
Looking at this character gave me an idea of giving him a makeover, maybe like a badass action star. Just look at that innocent smile, ahahaha.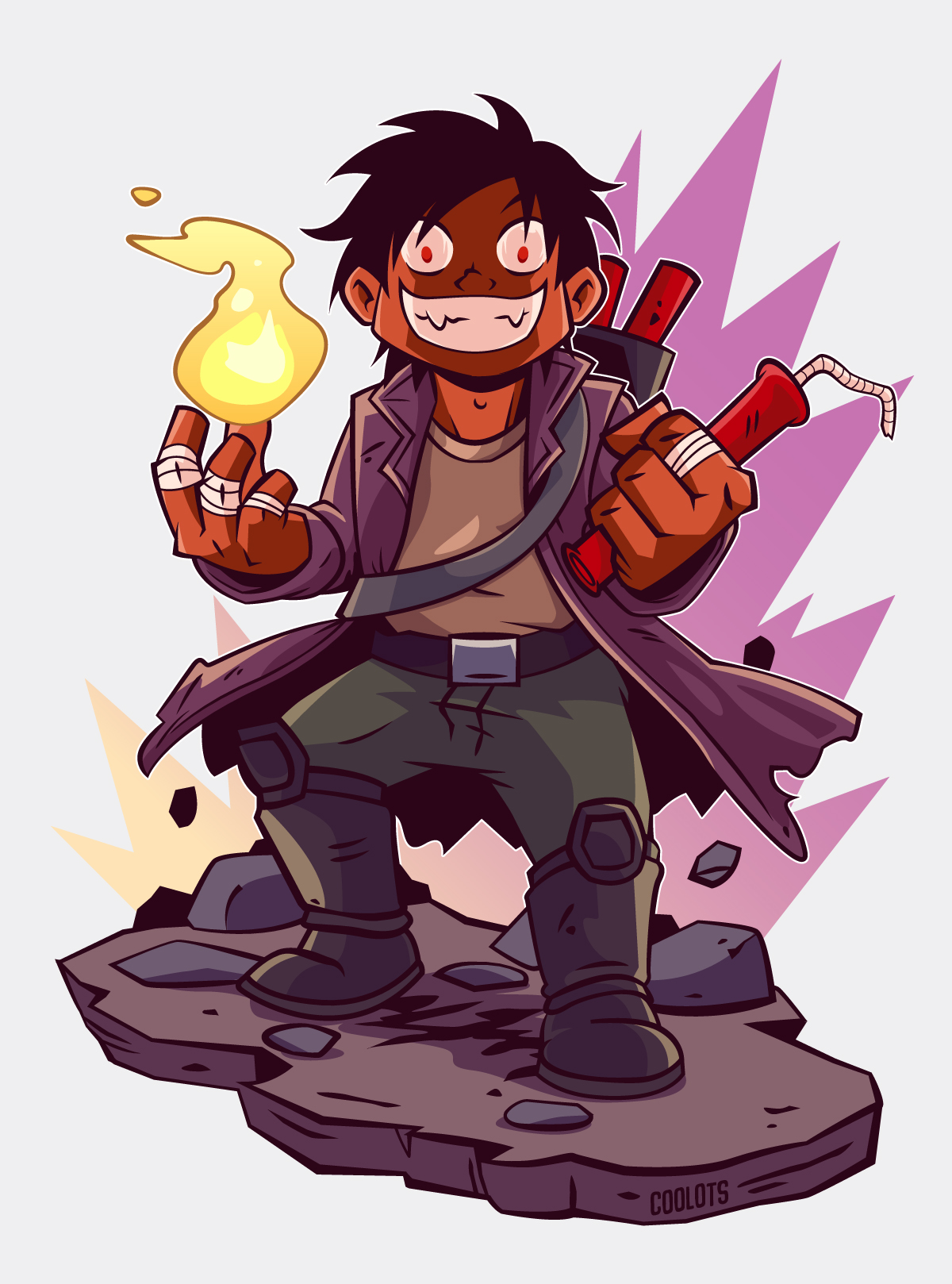 Process
1st I printed a picture of the current pyromaniac as reference then I draw a sketch of my own version on the side.
2nd I scanned my sketch then put it on Adobe Illustrator and make my outline.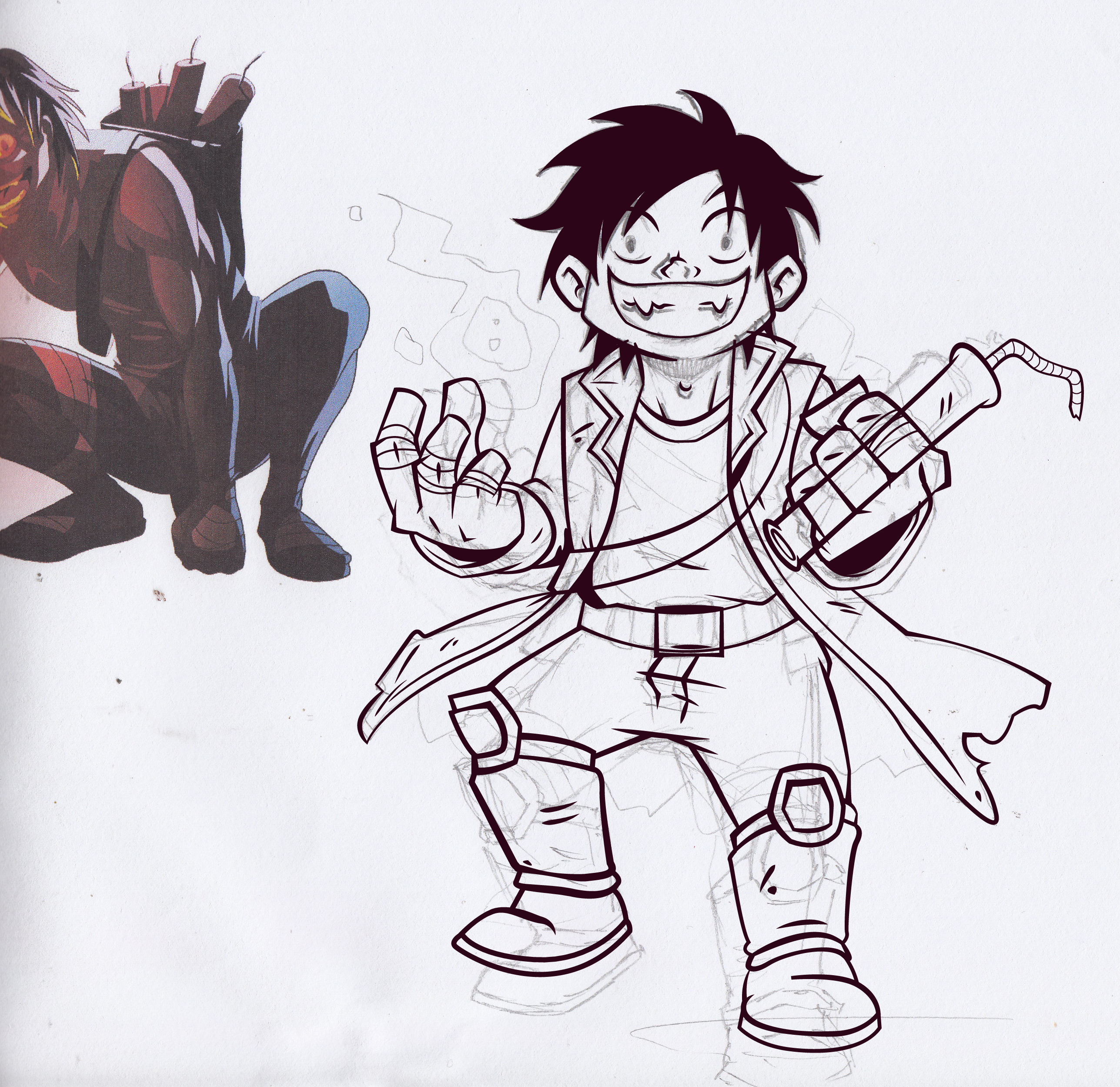 3rd I put my base colors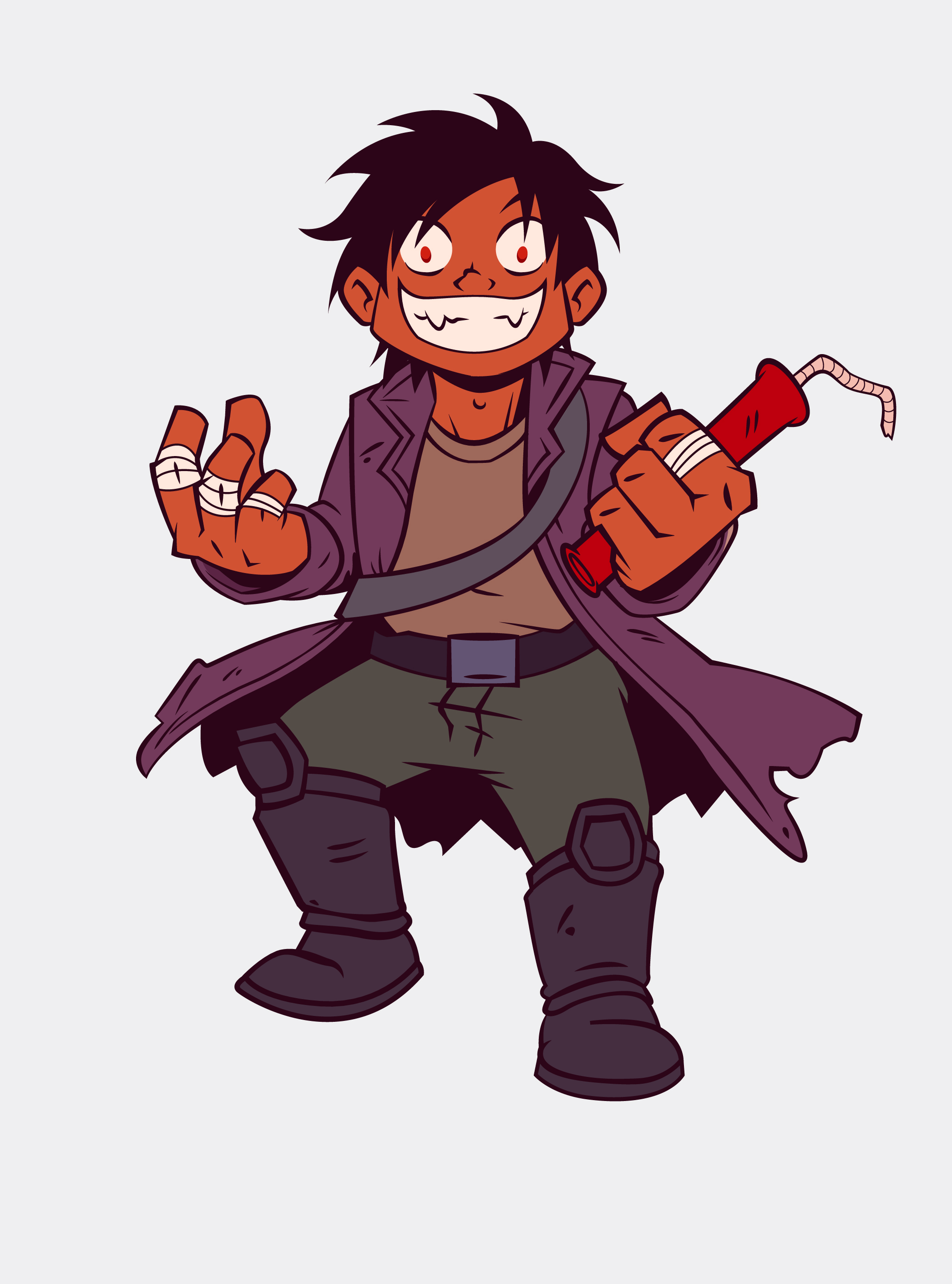 4th I put my highlights and shadows. Oh also added the flame thing.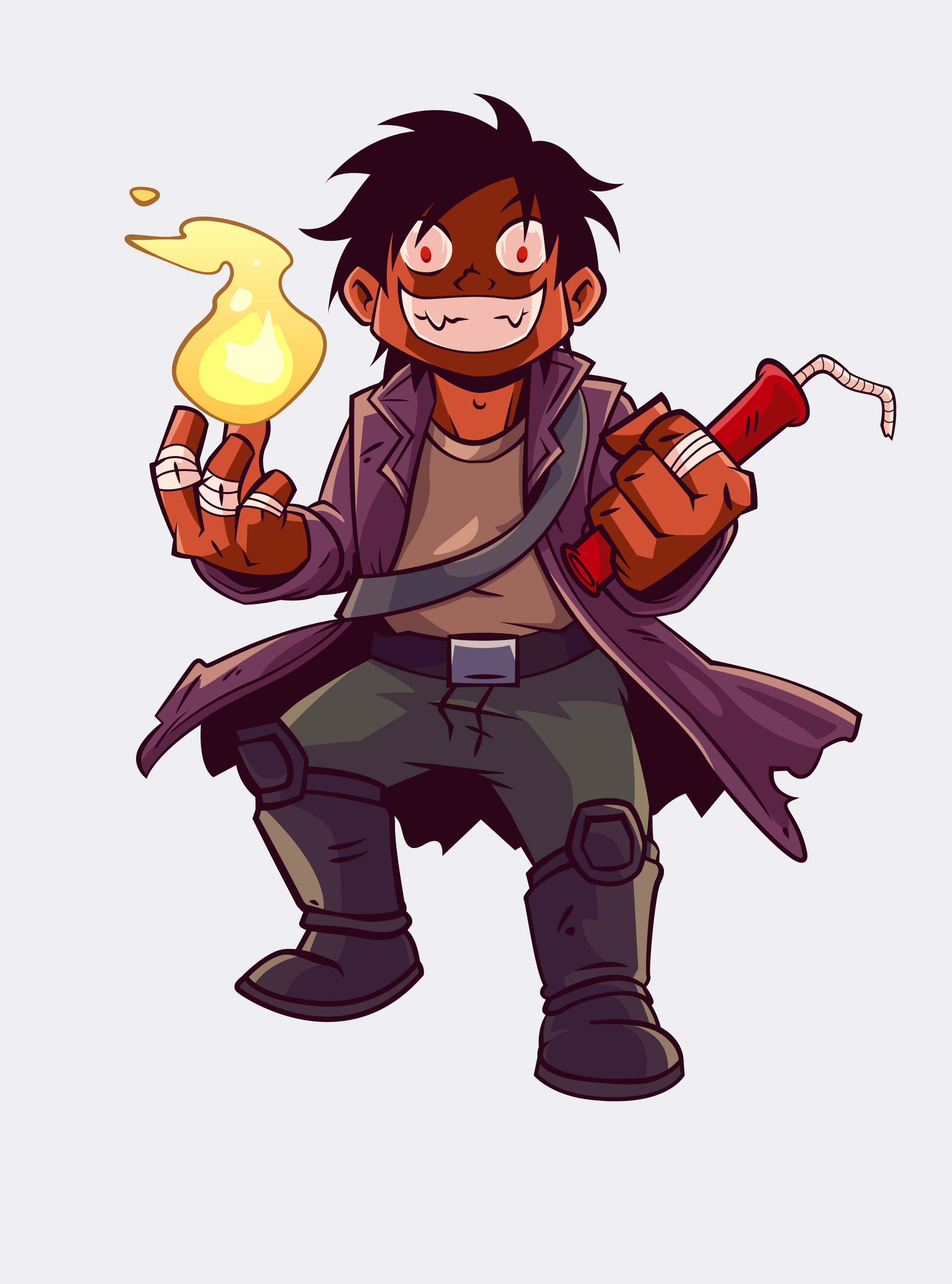 5th I added a base, so it doesn't look like he's floating.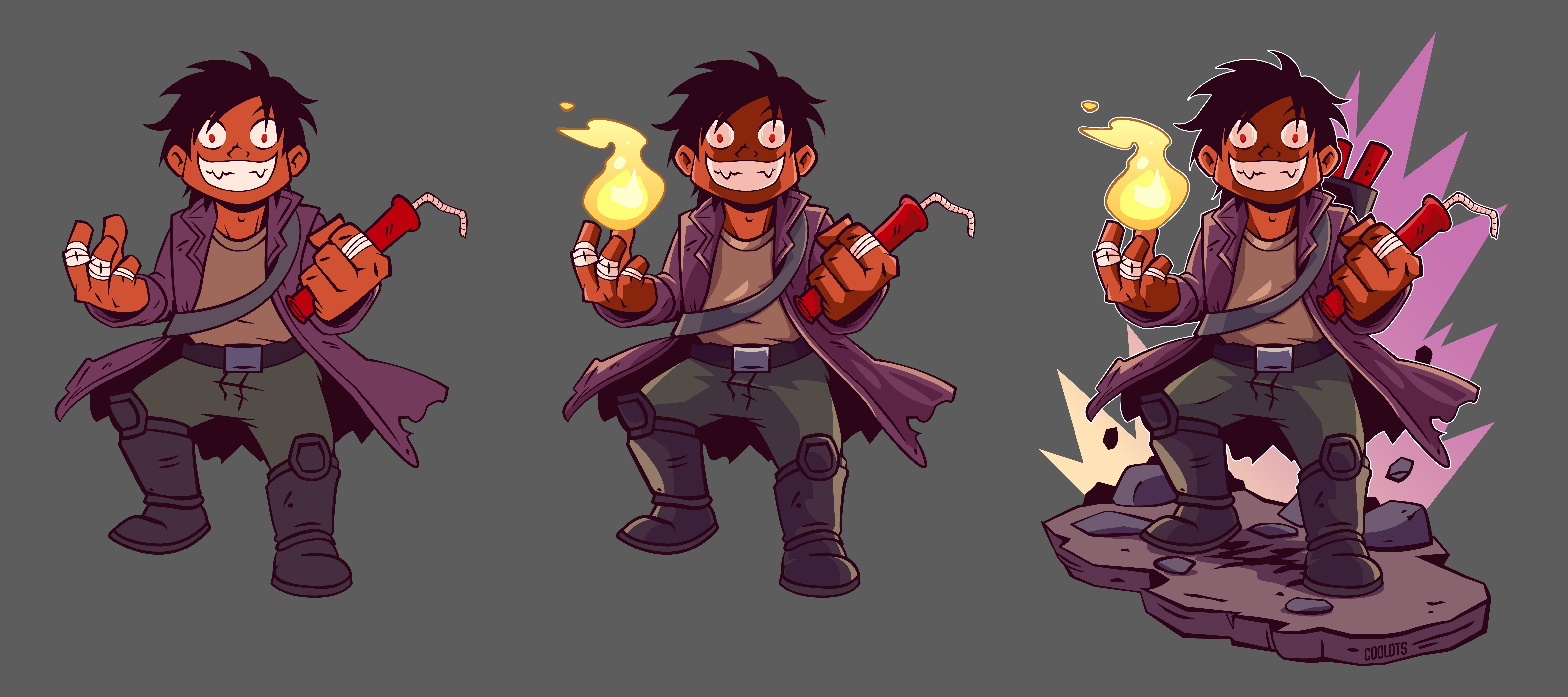 Giving him a new look is really fun and having the freedom to use your imagination and make it into reality.
---
---