Brawl report cooperclub 9/6/21 HivePizza BrawlReport
 My SPL Brawl

Dude what a game !!! I just started with hive at the beginning of this year and i feel so lucky.
Have met some really cool people here...
I was introduced to splinterlands and sold in an instant.
Quite easy to play when you get the hang of the power summoners bring to the game together with the fighters. then you got the variable of random rules witch for each game is different.
We have worked towards the fact that we now have 2 guilds, PIZZA 1 and PIZZA 2. Yes you heard it good we are the tasty pizza crew. hive.pizza
Ok let me break down my fights and tactics.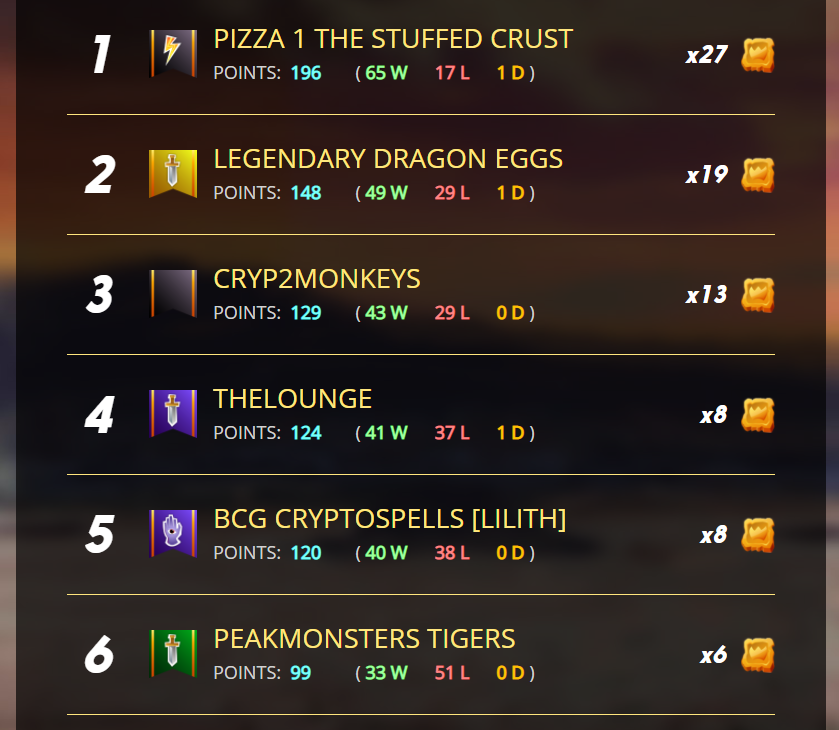 Personal brawl

As seen here above i won 4 lost 3, got 1246 merit (need 2k to open a gladius case).


Battle 1
https://splinterlands.com?p=battle&id=sm_VoM7FW0jI5CoqCcMVeIl&ref=cooperclub
Not much to say about this first battle his cards where more decent, was the best i could do wit my cards, remember i just started and already role in U3 (Untamed).


Battle 2
https://splinterlands.com?p=battle&id=sm_HoAoHqWO0tsl1NkL3UFE&ref=cooperclub
if you look at the brawl you see we have the same summoner, except the opponent has more close attack and has 3 atk against me with 1 close atk, and i had more arrows so the summoner harmed me more than it did the opponent cause i had more arrow cards.


Battle 3
https://splinterlands.com?p=battle&id=sm_npBq5GW7cPxFLosXHJd8&ref=cooperclub
The placement of your deck. As shown in this battle the placement of cards can make you or brake you, its also wise to keep in mind the faster your card the better it is in evading atk.


Battle 4
https://splinterlands.com?p=battle&id=sm_a9NpyynVZpiNcMf2dpvF&ref=cooperclub
You see here i made a good call of battle with lesser but more decent cards than the opponent.


Battle 5
https://splinterlands.com?p=battle&id=sm_96NlCaK3gUpayjQfyGYx&ref=cooperclub
My light deck is prob the best cards i own at the moment in the game, the battle rules didn't let me use her but i love lora shine.


Battle 6
https://splinterlands.com?p=battle&id=sm_PVRrLcdlwdEihjbkS4ed&ref=cooperclub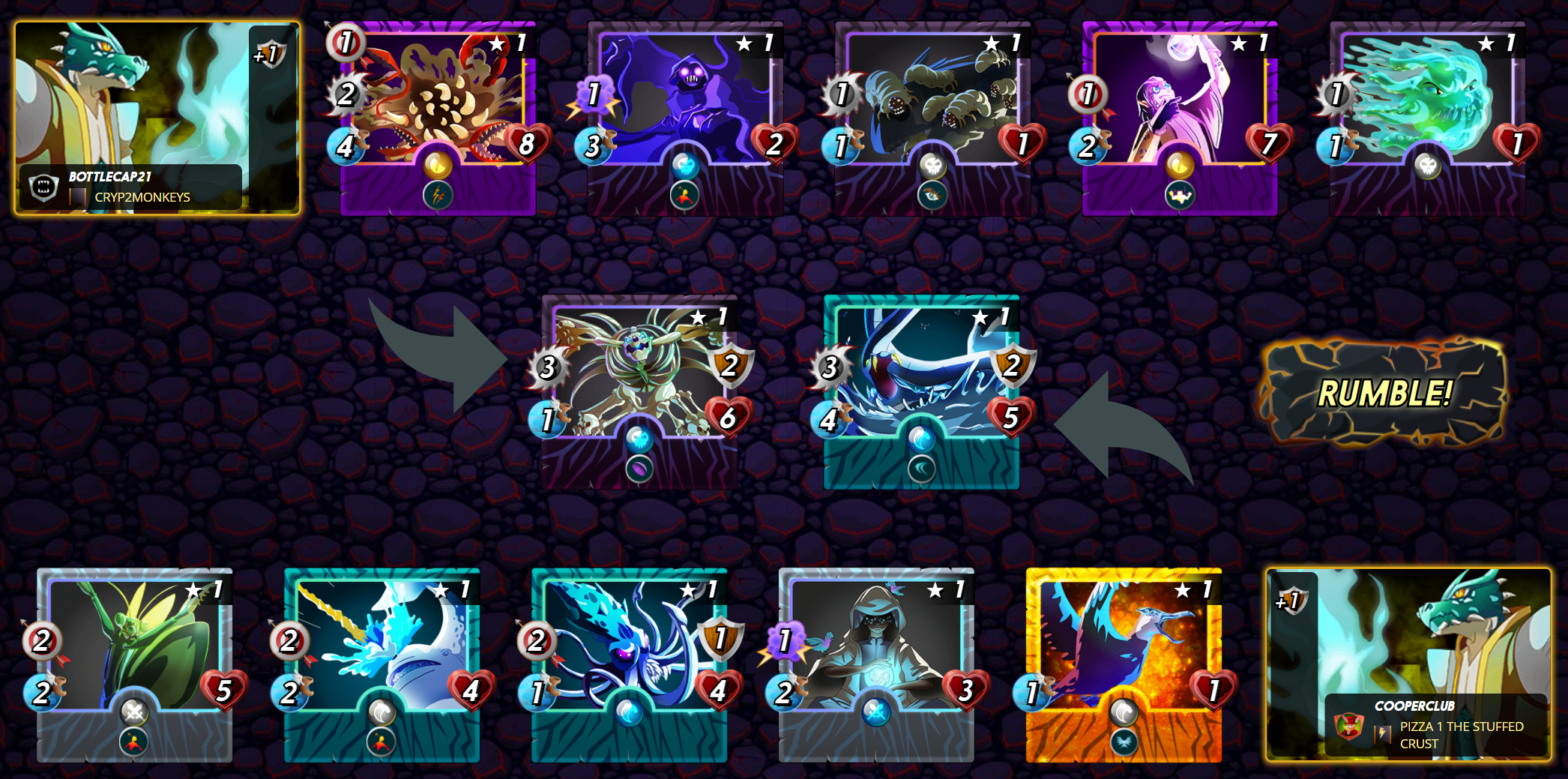 No way i could win this one as you see he has a card with double atk and immense health for a card this low, i need to keep in mind that there are peeps who play this game much longer than me, shit....


Battle 7
https://splinterlands.com?p=battle&id=sm_mZ7NR5BG8IzpRgQcZVeD&ref=cooperclub
With this last battle i thought i lost but i won, here you see that tactics work, just being faster than the opponent can make the difference.
Hope you all enjoyed my first brawl report, see ya next time, or even at $PIZZA.
---
---