A piece of paradise, Jericoacoara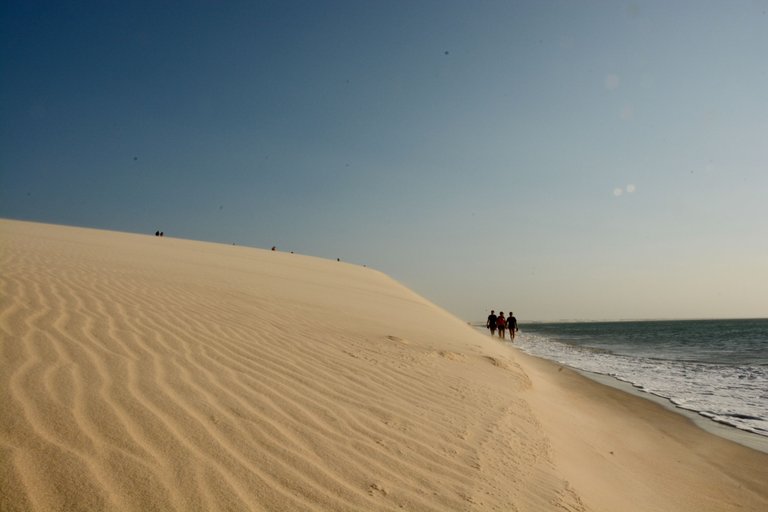 Jericoacoara , Brazil
---

In 2013 I went to the state of Ceará in the north of Brazil. It was a work trip, my husband and I had been hired to work during a film festival in Fortaleza. We had planned to take a few days off and visit another place for a few days. Our first thought was to spend a few days in São Paulo, after all, we had to make a connecting flight there to return home. However, some days before we set the dates of the trip, I was reading a travel publication and I came across an article that talked about Jericoacoara and highlighted it as one of the best beaches in Brazil. And they referred to it as one of the most visited destinations in the Brazilian northeast.
So I immediately suggested to my husband to change the destination of our getaway of a few days. Jericoacoara promised to be a piece of paradise and a more suitable destination for traveling with an almost 10 year old child since our son was traveling with us to Fortaleza.
To get there we hired a transfer that took us from Fortaleza to Jeri. As we were four people who wanted to go, we did the math and it was worth hiring private transport instead of traveling by bus. We had to pay a bit more but that would make the trip faster. By car, the trip takes about 3 and a half hours and by bus, it can be between 5 and 6 hours or even more.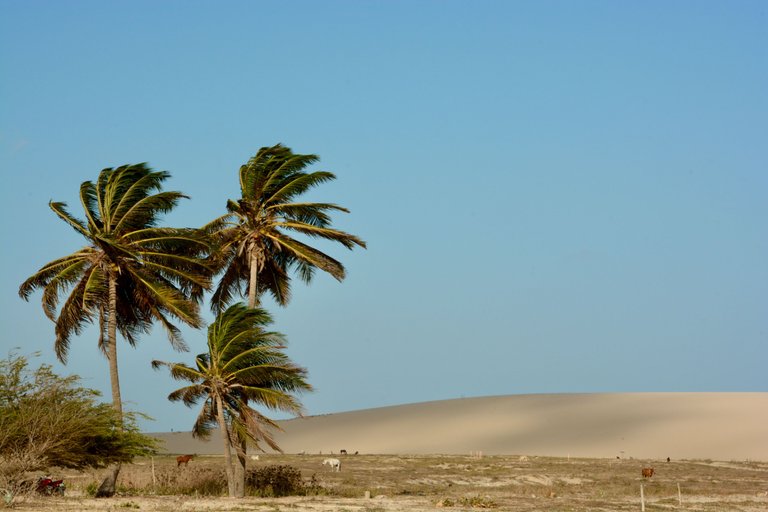 Jericoacoara is a small coastal town surrounded by dunes. To get there, the last part of the journey is through large expanses of sand.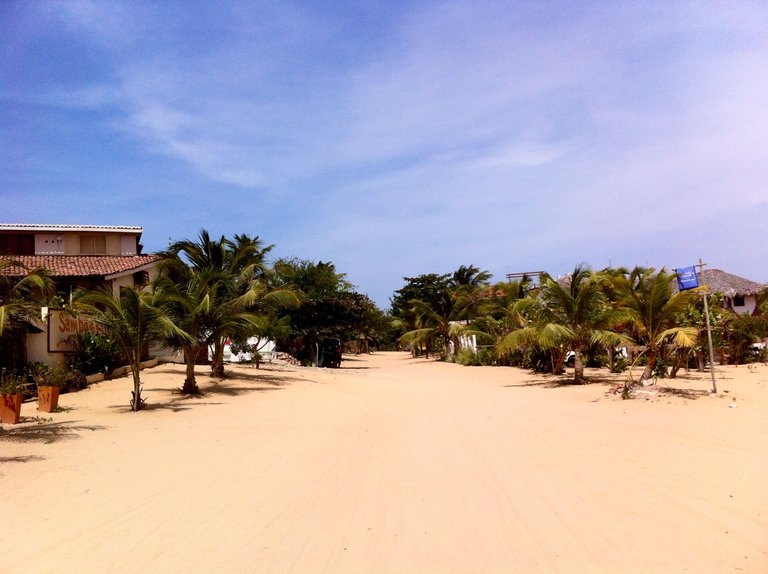 The streets of the village are sandy and the atmosphere is totally relaxed. It is one of those places where you can forget all your worries.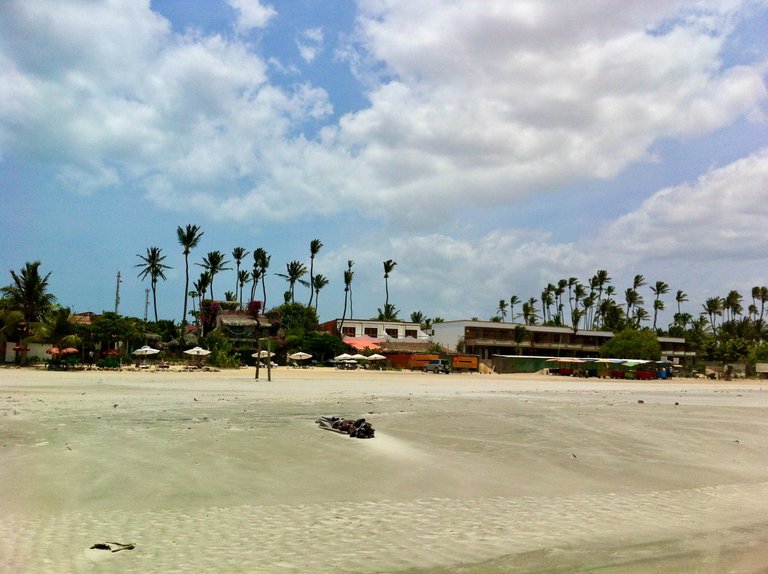 Most of the vehicles in town are buggies. And you can also ride on horseback or in horse-drawn carts like the one in this picture. But the truth is that you only need them for touring the nearby. The village is small and you can walk anywhere.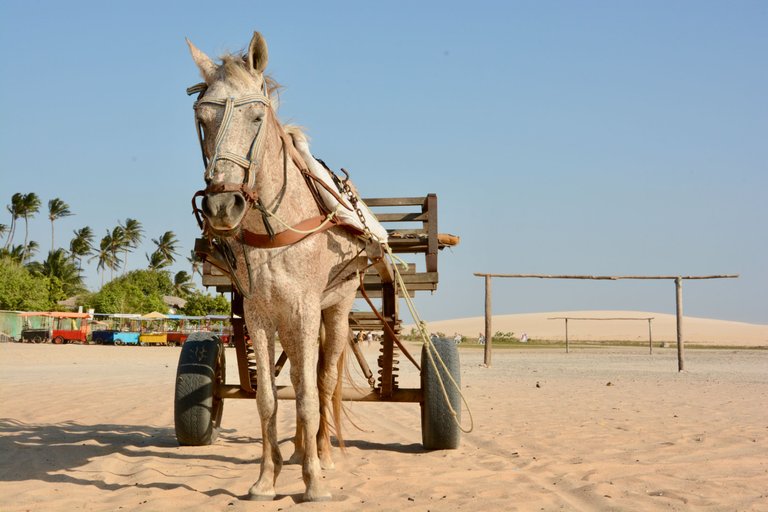 Jericoacoara is a destination that attracts many tourists, and many of them are lovers of wind sports. Because Jeri is among the best beaches for windsurfing and kitesurfing.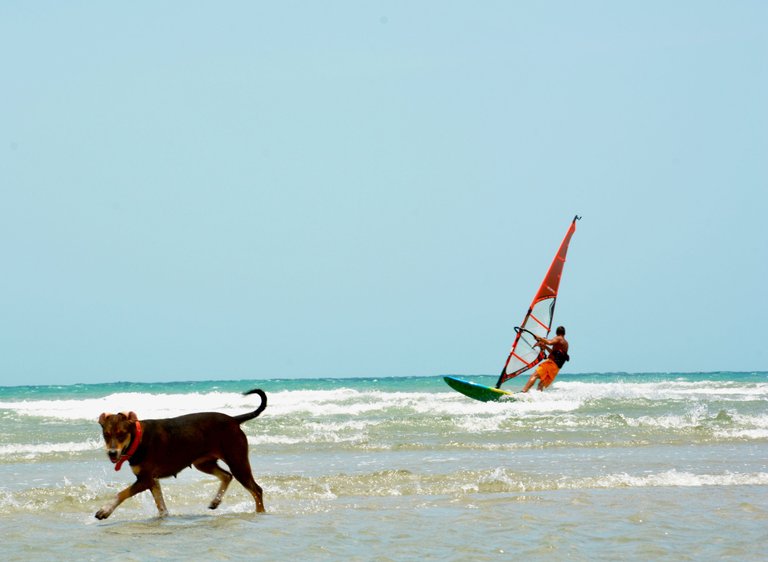 Of course, the town is full of inns, stores, and restaurants for all tastes. In the pousada, we stayed there was a lot of vegetation and it was very nice to arrive in the evenings and cool off in the pool before going to watch the sunset.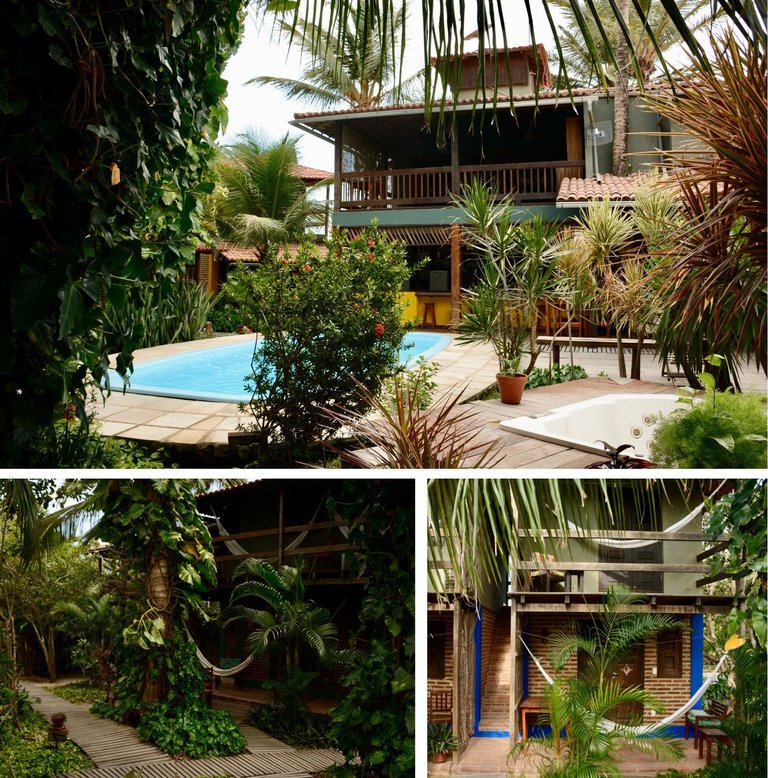 One of the rituals to do at least once for anyone visiting Jeri is to watch the sunset from the Duna do Por do Sol. And of course, we climbed to the top of the Duna to watch it.
At that time on the beach, it is very windy, so it can be a bit annoying to climb the dune and wait for the sunset because you get sand in your eyes. But there is always the option to stick your head in the sand while you wait as my son did. But sand and all is worth climbing to watch the sunset.

My son / My husband, my son, and a friend are in place to watch the sun go down.
Watching the sunset from the dune is one of those priceless moments in life and if like us, you are lucky enough to have a full moon, you will see the sun fall on one side and the moon on the other.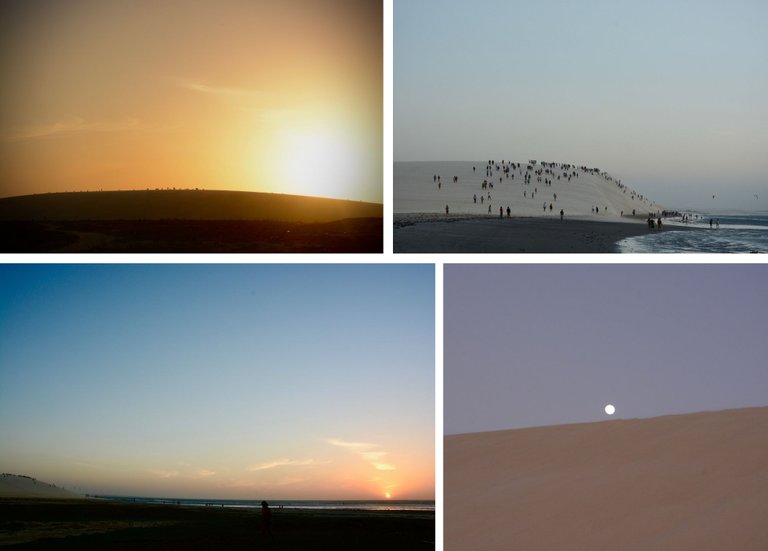 After sunset, people usually gather on the beach, where there is always a group of people doing Capoeira, which is a kind of dance with acrobatics that is part of Brazilian folklore and is practiced to the rhythm of drums.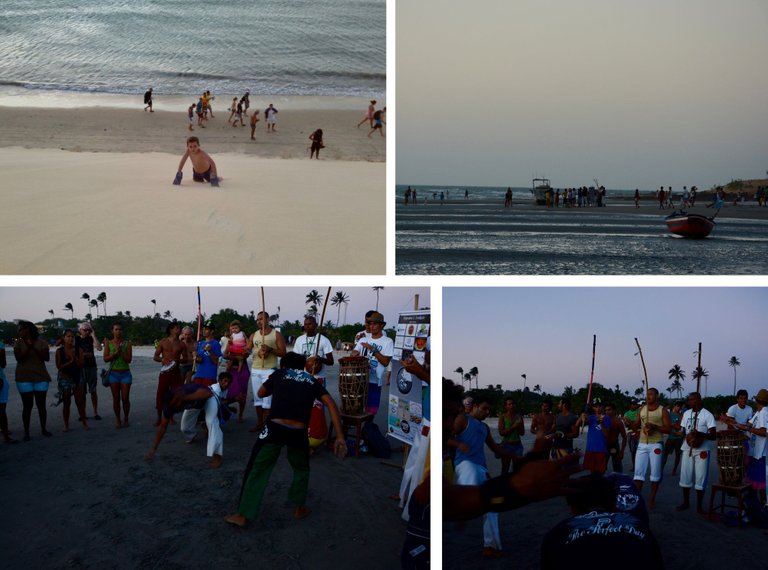 From Jeri, as the locals affectionately call it, you can make several excursions. We did a couple of them which I will write about in a future post. And I can only say that if someday destiny takes you to the north of Brazil and you have the chance to go to Jeri, don't think twice.
If you made it this far, thank you very much for reading.
All images and writing are my own unless otherwise stated.
© CoquiCoin
You can find me at
Noise.Cash ⊛ Read.Cash ⊛ Torum ⊛ Twitter


February 10, 2022

---
---