Walking through El Mirador
Today I had a long day, but I managed to have a short Wednesday walk. This morning I started going to the hospital to have my coagulation tests done. The results are still not as expected, so the doctor has increased my dose of anticoagulants, and in a fortnight, we will see again how I am doing.
Then we went to do some shopping, and we took the battery of one of the cars to the mechanic. It had discharged because it had been parked for some days. And since we had to wait an hour for the battery to charge, I suggested to my two guys that we go for a walk. So we went to a viewpoint that is close to where the workshop is and is a well-known point in the city for the views it offers of Caracas.
So come with me on this short walk.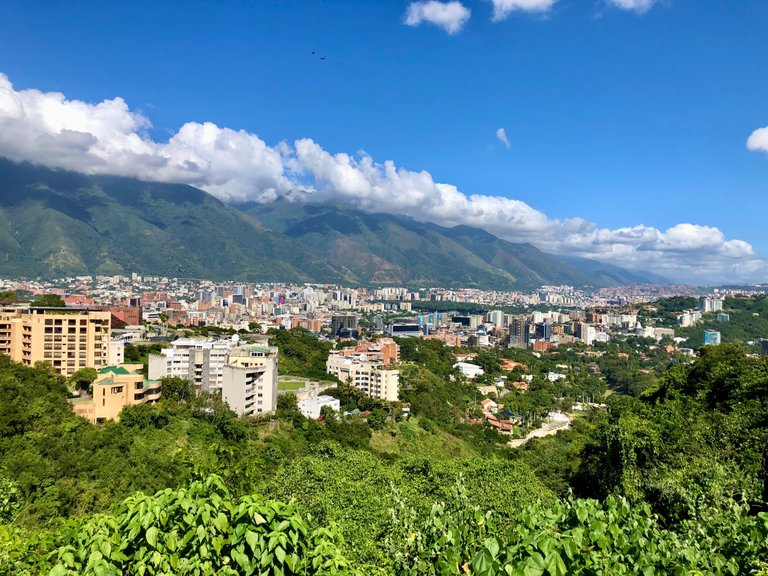 Caracas view from El Mirador of Colinas de Valle Arriba
This viewpoint of the city is located in a neighborhood called Colinas de Valle Arriba. And the view of the city is beautiful.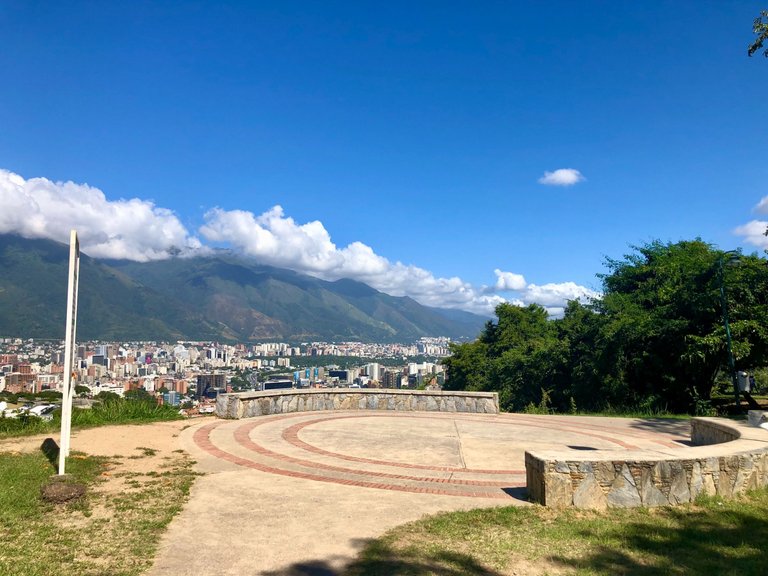 On clear days like today, you can even see Petare, which is one of the largest slums in Latin America and is almost a city within the city.

Here is a panoramic photo from one of the lookout points.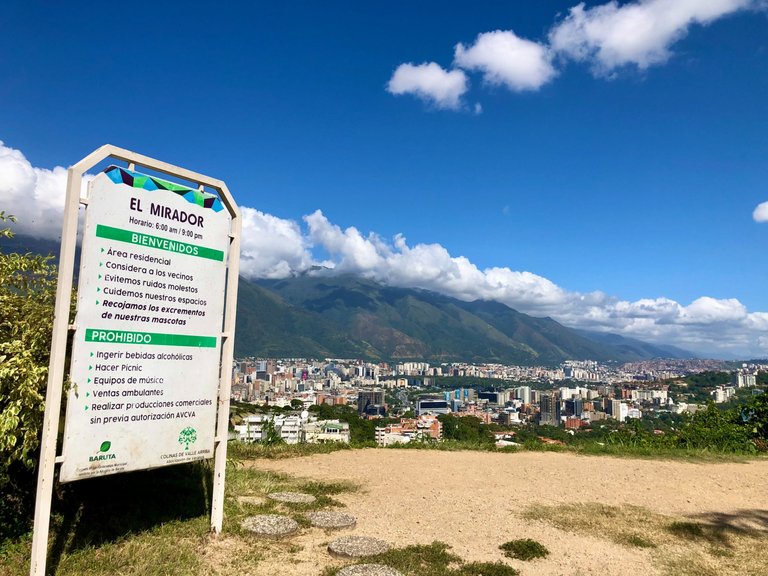 This spot years ago became popular with young people, who used to go there at sunset and at night to drink, but now it is forbidden. There is regular police surveillance. And the site has become more of a spot where people usually go to walk, take pictures and watch the sunset.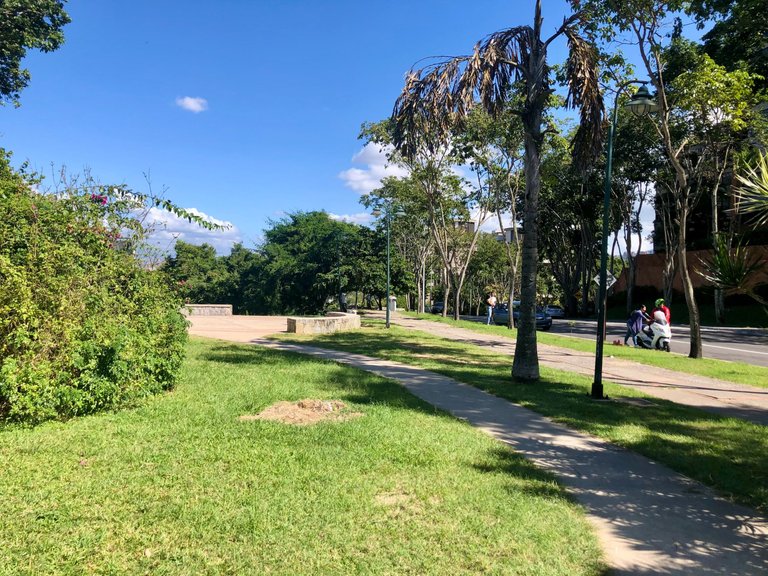 We went in the early afternoon, and the day was very sunny. We walked a bit along the paths in the viewpoint.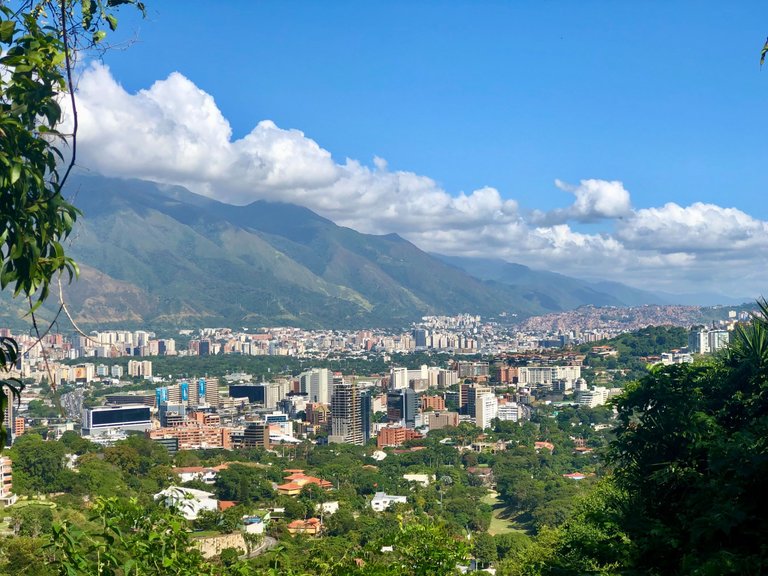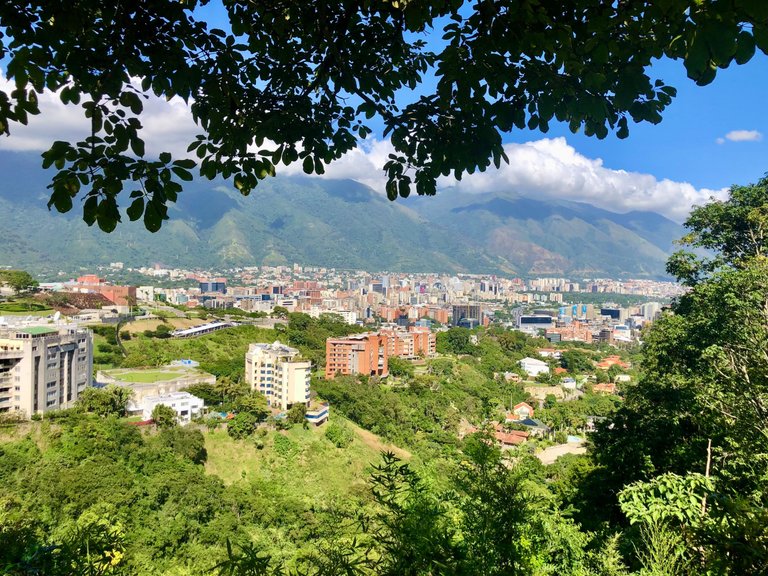 We enjoyed the view, towards the city and towards the mountain where El Mirador is. Where there are buildings and houses, some of which are embassies. You can even see the facilities of the US Embassy, which has not been in operation for some years now.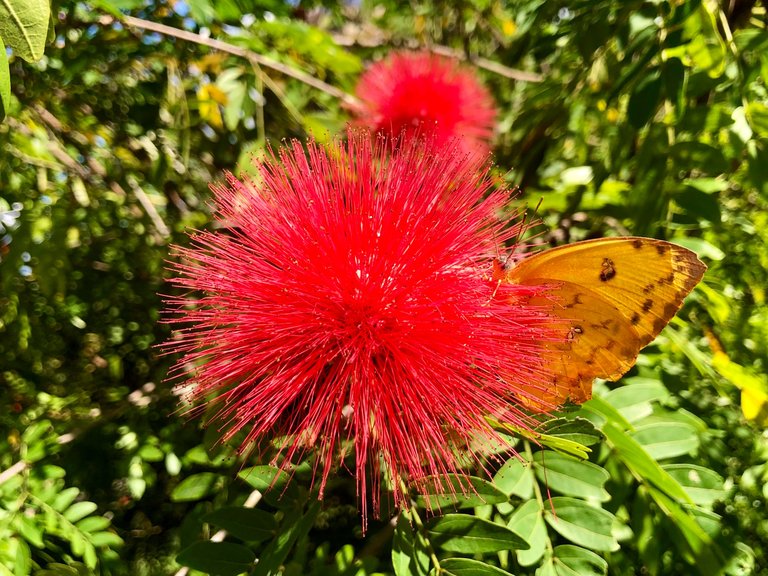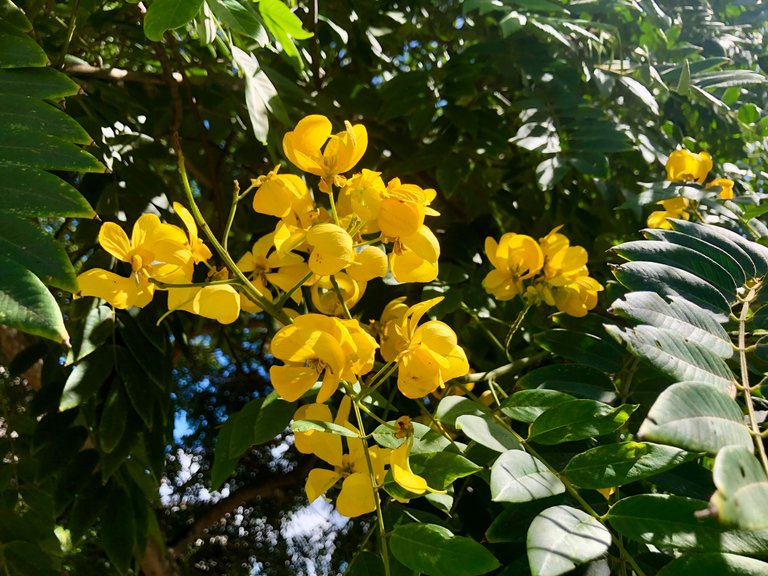 And although the vegetation these days is not at its best because it has not rained much and the dry season has begun, nature always surprises us with some little wonders.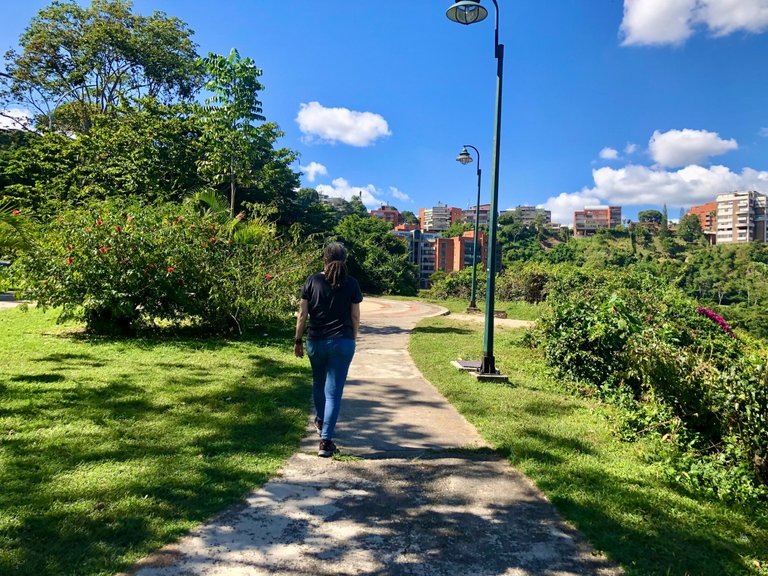 Then we retraced our steps way up to look for the car, and my son took this picture.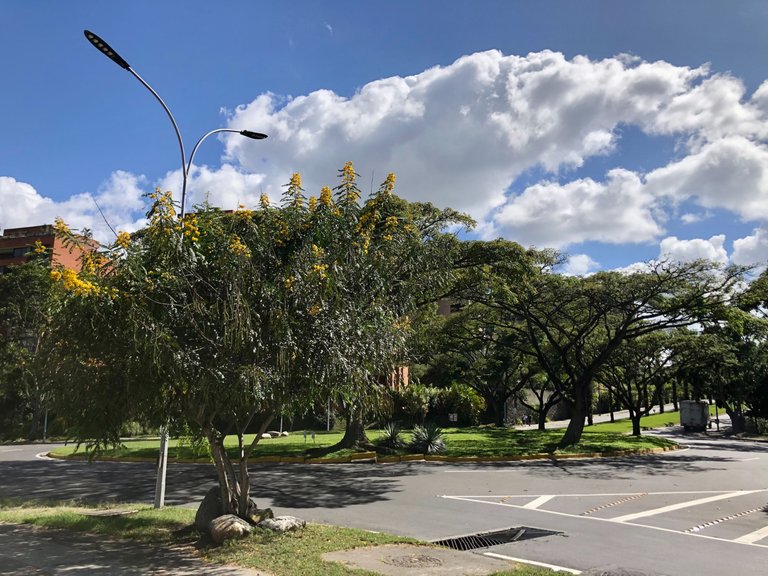 A view of the street where El Mirador is located.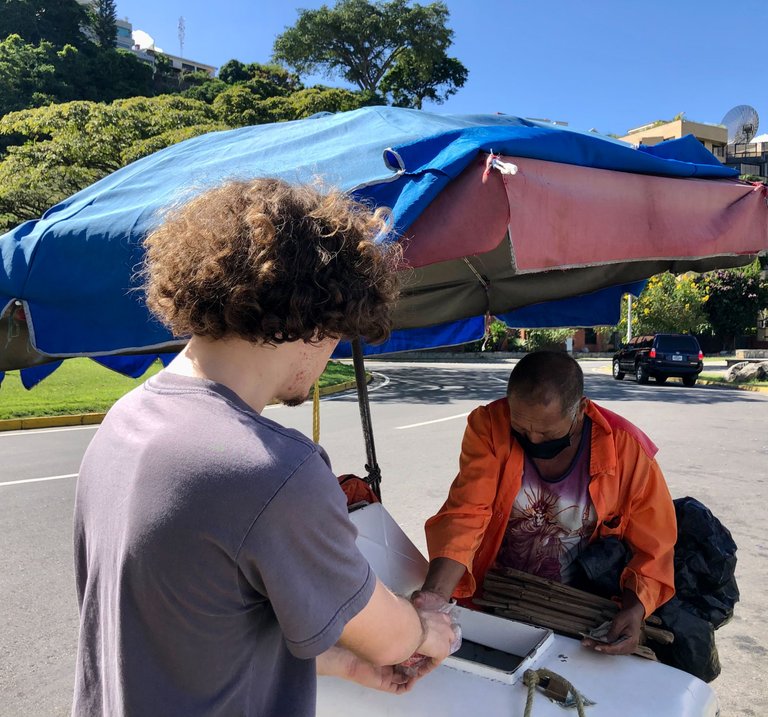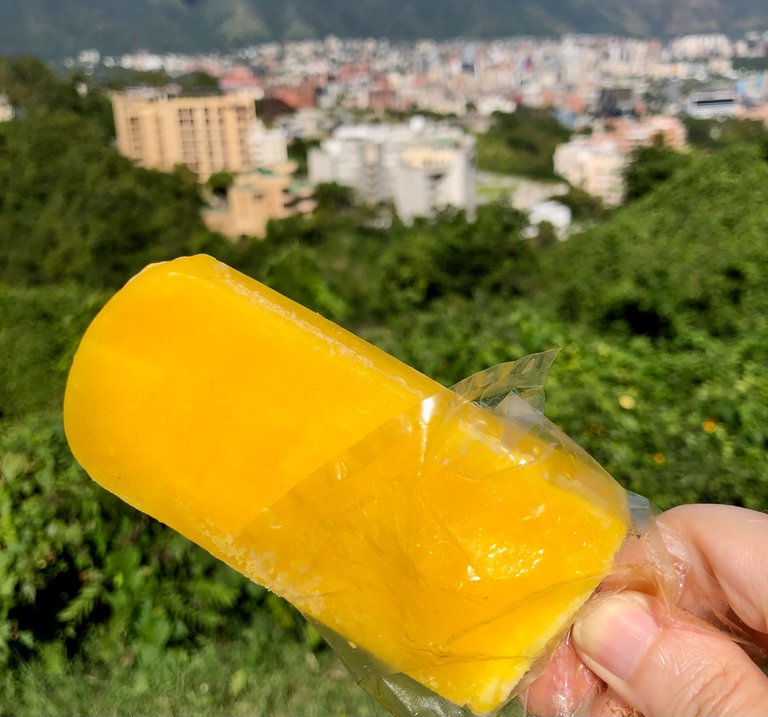 The day was hot, and although there were not many people in the place, there was an ice cream cart, and we could not help but buy some to cool off. It seems to end our walk with a popsicle is becoming a habit these last Wednesdays. This time it was a passion fruit popsicle filled with vanilla ice cream. They cost us a dollar each and were delicious.
After having taken a short but nice walk, we went back to the car.
This is my post for this week's #wednesdaywalk challenge hosted by @tattoodjay in collaboration with #makemesmile hosted by @elizacheng.
Thank you for reading.
All images and writing are my own unless otherwise stated.
© CoquiCoin
December 21, 2022
If you're reading this and you are not on Hive yet, I invite you to join through my referral link. And I could delegate some Resources credit to help you get started.
---
---