Share Your Battle Weekly Challenge: Spirit Hoarder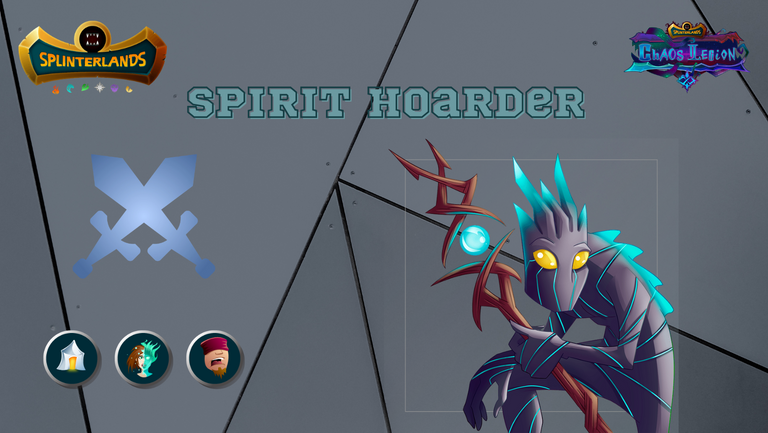 Share Your Battle Weekly Challenge: Spirit Hoarder
Hello Splinterfam! Here I am back again for this week's Share your Battle Weekly Challenge. For this week's Challenge the featured monster is Spirit Hoarder. One of my favorite card from the Chaos Legion Edition because of its ability and not to mention his affordable mana cost and card type which is neutral, that makes him very flexible and being able to fit in almost any line up or composition. This was the first legendary card I purchased when I starter building my own deck. His level 1 is very useful because you would only want him for his ability triage. The Dispel ability is nice to have but if you don't have a budget a level 1 is ok. For those of you who are new here I mainly play on silver league modern format and owns silver level cards only. So mostly everything I would mostly talk about here is only on a silver level perspective.

Spirit Hoarder

Edition: Chaos Legion
Rarity: Legendary
Element: Neutral
Attack: Magic
Abilities: Triage (obtains Dispel at lvl 3 and Blind at lvl 4)
If you look at the stats on the silver level which you would need a 3 bcx to reach, His attack is 1 speed of 1 and health of 3. All of his stats are low but where he shines is his ability and mana cost and also being a neutral card. He is very usable in all mana caps low, mid or high mana cap. But be careful on using him for he is very squishy with no shield and low speed meaning his survivability is very low. Having a taunt who can attack even if he is not in the front is a great card that synergizes with Spirit Hoarder because not only he cannot be targeted for attack he also heals the tank with his triage ability.
Synergies

Mycelic Slipspawn - As I mentioned earlier Mycelic Slipspawn is a great combo card with Spirit Hoarder because he could tank while also be healed by the triage ability of Spirit Hoarder plus he could attack even on the backline.


Agor Longtail - Again, another taunt monster who can attack at the backline which can also be healed by triage. This time with a very nice defensive ability that would make it even hard to kill.

For the rules Spirit Hoarder can be used in:
Super Sneak - All Melee attack Monsters have the Sneak ability. (Because melee monster attack the backline, you could place a tank at the back and Spirit Hoarder would heal it making it harder to kill)

Target Practice - All Ranged and Magic attack Monsters have the Snipe ability. (You can place a tanky ranged or magic attacking monster on the second slot to tank other ranged and magic sniping attackers and heal it with Spirit Hoarder)


Noxious Fumes - All Monsters start the battle Poisoned. (He could also be usable in poison rule because you could somewhat delay a death of a backline monster by healing it which I find sometimes effective in some situation wherein the battle is about sustain)


Aimless - All monsters have the Scattershot ability. (It can also be use in Aimless ability since all ranged and magic attacking monsters attack unpredictably and can attack at the back, it is good to have Spirit Hoarder to sustain the monster on the back. But you also need to pray that your Spirit Hoarded won't be hit because as I mention earlier he is veeeeeeryyyy Squishy)


The rule set were:


Aimless - All monsters have the Scattershot ability.
Holy Protection - All Monsters have the Divine Shield ability.
A 50 mana cap battle with Earth, Life, and Death Splinters available to use. I used Earth because of the plan to use Melee monster and focus dealing damage on the front. Earth has the monster Grund and Bramble Pixie which both can attack the front monster because I don't want to rely on RNG and pray to hit the right monsters. Grund can attack two times dealing 8 damage in total and Bramble Pixie can attack from the second slot with his reach ability and deal 4 damage. And the other monster I used is only to sustain, support, heal and take out the divine shield of opponent as efficient as possible.
The line up I used was:


Immortalis - I used Immortalis as my tank because of the Void ability he gives which if he use magic strategy my monsters would not die very easily and also the shatter ability would come in handy if opponent decides to use a heavy armored monster.
Grund - I used grund because of his double strike which would shatter the shield of opponents tank first even if he has a divine shield and the second attack would go through the health.
Bramble Pixie - I used him because he can attack front the second slot. He has an ok health and a very good damage which would make it easy for me to kill the tank with his follow up damage.
Mycelic Slipspawn - I used him because he is tanky so if he is hit randomly he won't easily die.
Spirit Hoarder - To heal the monsters who are attacked randomly by the scattered damage from the opponent.
Goblin Tower - I took advantage of the Scattershot ability by utilizing his blast ability taking out 2 or more divine shield as fast as possible.
Goblin Psychic - I used him to sustain Grund as long as possible for him to deal a lot of damage plus the Affliction is also great to have to prevent the opponent from healing.
Kindly click the link if you would want to watch the battle.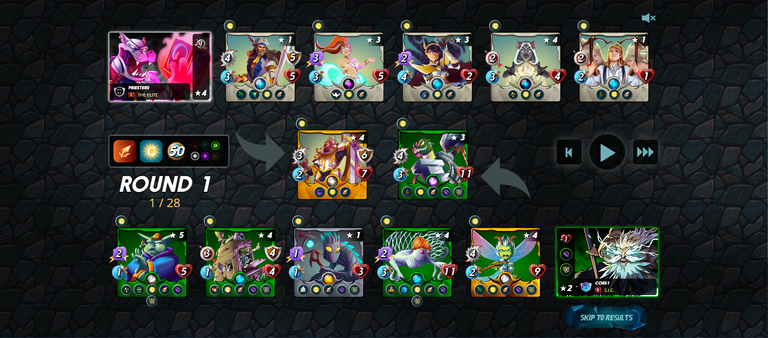 The battle went smooth and according to plan. He did not stand a chance against the line up. The Shatter ability from Immortalis played an important role in this battle because it helped me kill the opponent's tanks with ease preventing him to deal more damage.

Spirit Hoarder is a very good card. One of the first Legendary Chaos card I purchased because I could fit it to any of my line up in different elements. The low mana cost and good ability makes him unique and good plus a level 1 card is ok to use on silver level even on Gold league but the reward would be reduced due to low level card. I have tried using Spirit Hoarder in different strategies and composition if you're and avid reader of my blog you could notice that I shared battles and strategies using Spirit Hoarder.
Want to play Splinterlands? Click this link here for the Referral link.
That's it for this week's Share your Battle Challenge, Thank you everyone for those of you who gave their time reading this. Hope this helps and I'll see you on the next one.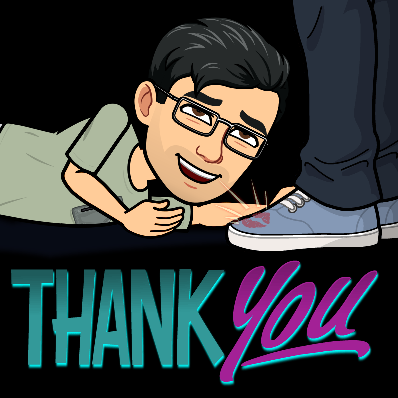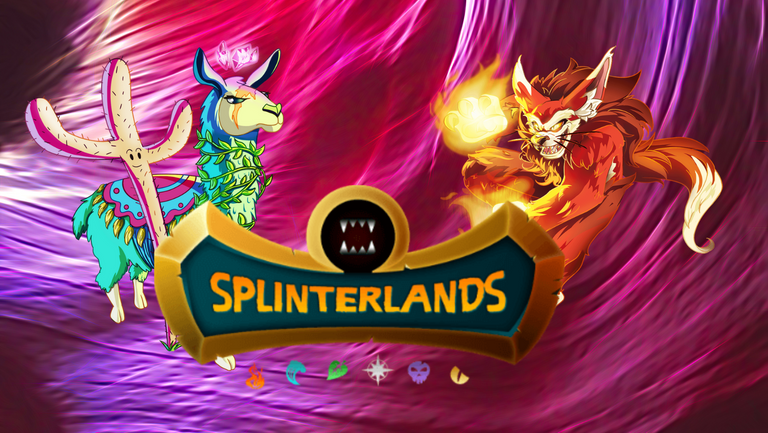 ---
---