Social Media Challenge: A Recipe for Disaster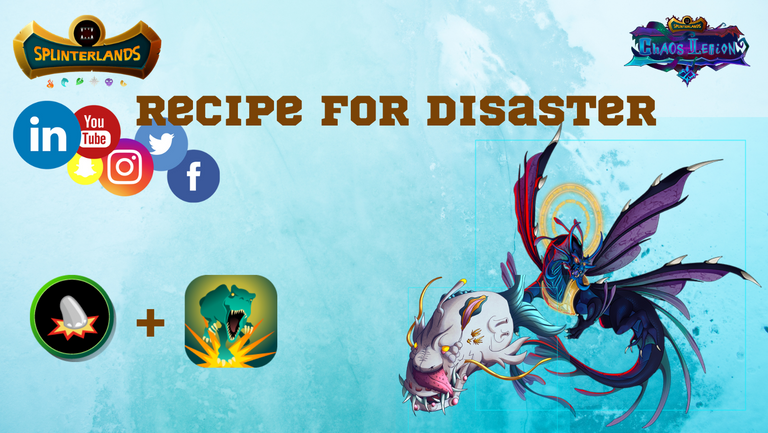 Social Media Challenge: A Recipe for Disaster
Hello Splinterfam! Here I am back again for this week's social media challenge. For this week's social media challenge I decided to share a battle. For those of you who are new here I mainly own silver level cards that is why the only gameplays, strategies, and thoughts I would talk about here is for that certain league only.

The rules were: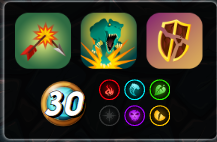 Broken Arrows: - Ranged attack Monsters may not be used in battles.
Stampede: - The Trample ability can trigger multiple times per attack if the trampled Monster is killed.
Unprotected: - Monsters do not have any armor and do not get armor from Abilities or Summoner Buffs.
A 30 mana cap battle with Fire, Water, Earth, Death, and Dragon available splinters to use. The first time I saw the rules I didn't think much I just went with my favorite summoner, Possibilus the Wise. Because of the unprotected rule trample is a good ability because there are no shields who could stop your trample and since it is only a 30 mana cap battle the monsters more likely to be used here is only low health monsters. Water also has the best opportunity monster, the Deepsea Lurker with a high damage and speed. Plus the stampede rule made the battle even more awesome.
The line up I used was:


Possibilus the Wise - I used him because of the unprotected rule and the stampede rule plus the 2 additional health is very helpful.

Baakjira - I used him as a tank because it has high health plus another additional 1 health would make my monsters all tanky. And the Void also is good to have considering my opponent could use magic monsters plus his mana cost is low compared to other tanks.

Tide Biter - I used him because his mana cost is low and he's a melee monster which would make hime take advantage of the stampede rule and trample ability from possibilus and also the inspire from river helondale.

Chaos Agent - A meatshield only with a tendency to dodge an attack because of his ability and decent speed.

Deaplurker - The bread and butter of this strategy. A high damaging monster with decent speed and opportunity ability to easily kill low health monsters opponent has.

River Helondale - To increase melee attack damage by 1 with his Inspire ability to enable deeplurker to 1 hit almost low to mid mana cost monsters.

Hardy Stonefish - For meatshield purpose only. I placed him at the back incase opponent use a sneak monsters.
The battle went well and according to plan. The first miss bothered me a bit because I thought it would continuously happen but luckily the second attemp hit the monster and triggered the trample stampede combo which helped me secure the win. Kindly click the link if you want to watch the battle.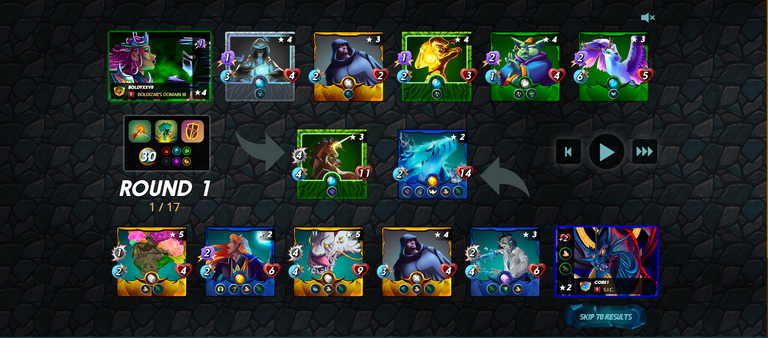 Possibilus the Wise is an underrated card/summoner maybe becuase Kelya Frendul is a very nice summoner for water in modern format. But Possibilus the Wise has his uses and very good to use against monsters without shields, that is why I always use him (if available) if there is an unprotected rule. My dream is to kill all six monsters in a single round (lol) so I'm gonna keep using this strategy until I fulfill that dream of mine. I think it would be satisfying and fun to watch (lol).
Want to play Splinterlands? Click this link here for the Referral link.
That's it for this week's Social Media Challenge, Thank you everyone for those of you who gave their time reading this. Hope this helps and I'll see you on the next one.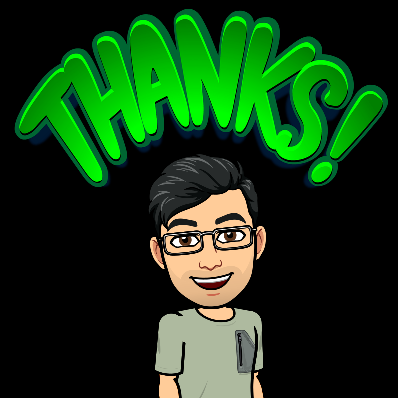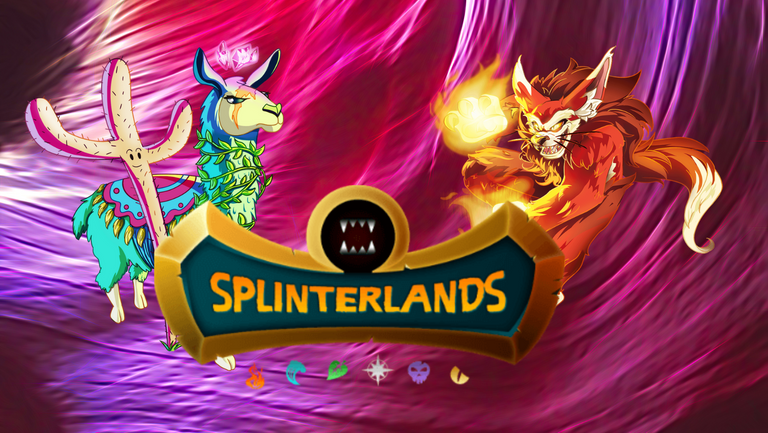 ---
---