Social Media Challenge: Tarsa Fist Battle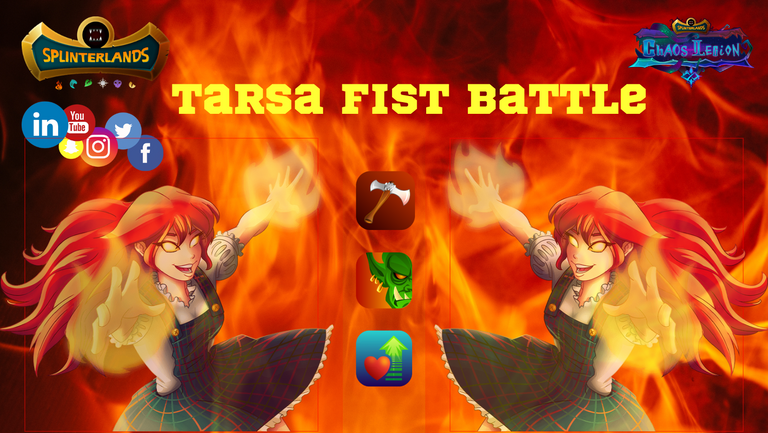 Social Media Challenge: Tarsa Fist Battle
Hello Splinterfam! here I am back again for this week's social media challenge. For this week's challenge I decided to share to you an awesome battle I had today of the same summoner, Tarsa. This is a battle of strength using melee attackers. For of those of you who are new here I mainly play on Silver League Modern Format I would mostly talk about strategies, line up, and gameplay for that certain league only, but due to the changes on reward cards I play now on Gold league but I only use silver level cards.
The rule set were: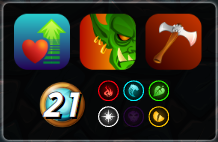 Equalizer - The initial Health of all Monsters is equal to that of the Monster on either team with the highest base Health.

Up Close & Personal - Only Monsters with Melee attack may be used in battles.

Melee Mayhem - Melee attack Monsters can attack from any position.
A 21 mana cap battle with Fire, Water, Earth, Life, and Dragon splinters available to use. At first glance of the rules this really screams Tarsa so I am not shocked and kind of expected that I would be up against Tarsa too. The equalizer rule helped me in a way because since I am battling in gold league I would be facing monsters with higher level than mine.
The line up I used was:


Tarsa - I used Tarsa as my summoner because who wouldn't in this kind of situation(lol).
Antoid Platoon - I used Antoid Platoon as my tank because of the shield ability decreasing all physical damage by half since there is no magic attackers he is the optimal choice.
Disintegrator - I used him as my 2nd tank after antoid platoons fall from battle because he has armor and decent attack. The Demoralize ability really is the key in this kind of situation since all of opponent's monsters are all melee attackers that would mean I would decrease his damage output by a lot.
Radiated Scorcher - I used him because of his shatter ability that I would think would come in handy plus a 1 mana cost card, Yes please!
Scorch Fiend - A 0 mana cost card that does not only serve as a meatshield but can attack also due to the melee mayhem rule. Yes please!
Uraeus - I used Uraeus even though he is a sneak monster because he has a shield and would serve as my backline tank just in case opponent uses sneak monsters.
Venator Kinjo - A low mana cost card that is very usable in this kind of situation because of his camouflage and reflection shield ability just in case opponent use a thorn monster in the front.
Kindly click this link if you want to watch the battle.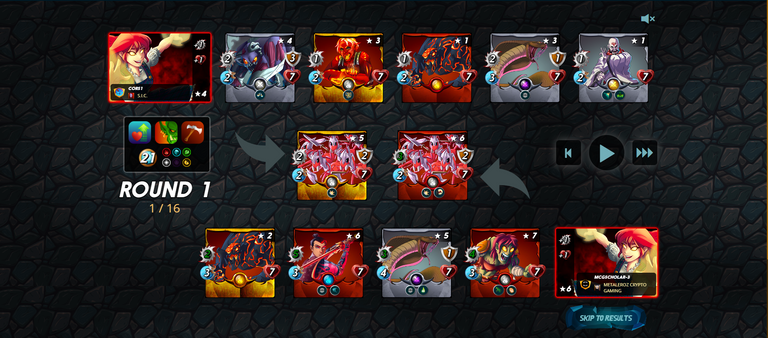 The battle went well and according to plan. I just though that I would lose since his monsters and summoner are higher levels than mine. But upon looking at his line up I find it weird since his damage was split in the battle field. 2 monsters attacking at the back and 3 attacking at the front. The real MVP here is Disintegrator, this monster here made the difference in this battle since all his monster was weakened the damage I dish out is somewhat on par with his.
The bread and butter of the Up Close & Personal rule is having a monster with Demoralize and shield ability. That is what I did so even if there is a level disadvantage I still manage to snag the win. Another one of the mistake you could do is splitting the damage on the battle field, yes having a sneak monster would be helpful but not in the Equalizer rule since all monster have the same health.
Want to play Splinterlands? Click this link here for the Referral link.
That's it for this week's Social Media Challenge, Thank you everyone for those of you who gave their time reading this. Hope this helps and I'll see you on the next one.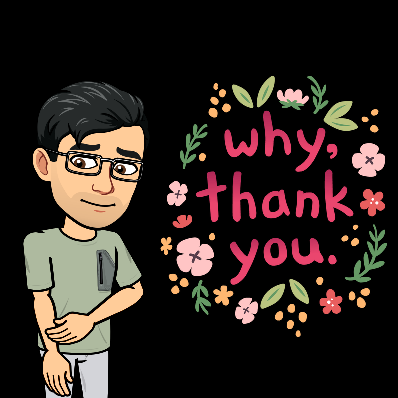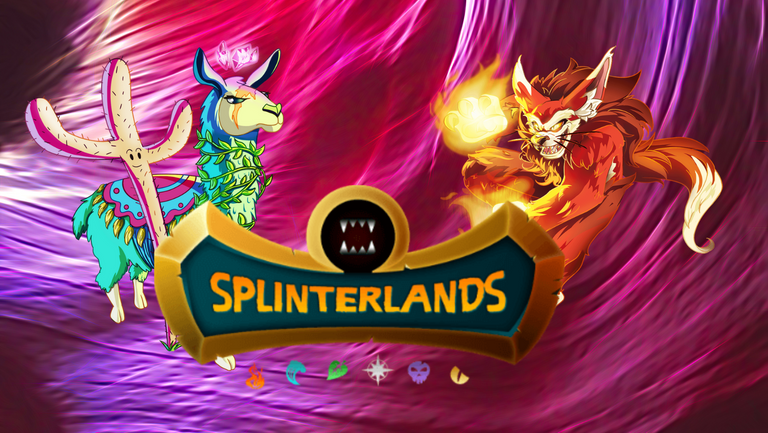 ---
---