Splinterlands | Calculated Reward Chest Value (1000 Chests)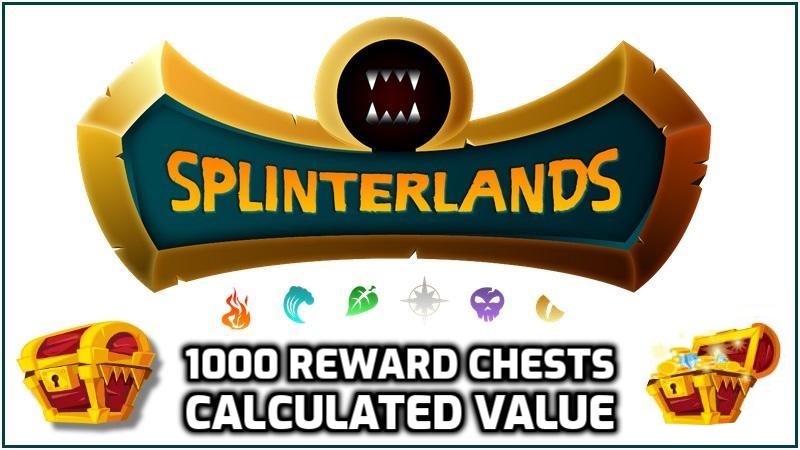 I have been making a daily Splinterlands post on Noise.Cash for multiple months which always included a screenshot of the Loot Chest Rewards the game gives for completing the daily quests. I took some time to actually make the calculations for 1000 received chests.
---
To those that started with Splinterlands having a hard time growing their account organically to reach the silver league which gives much better rewards, I can highly recommend noise.cash where it is still fairly easy to get some outside funds to invest into the game helping you grow at the start.
---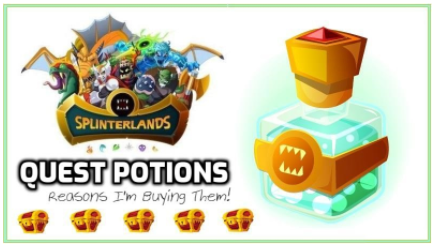 I made a post around 100 days ago on the reasons why I was stacking up on Quest Potions (
Link
) for both my accounts which give 5 extra chests each time a quest is completed. This is somewhat of a follow-up post to see how it all went and how much value that actually offered. The average price for
1 extra Loot Chest
from the quest potion used to be
0.126$
before it got nerfed and I ended up buying 2x 100+10 of them. (Right now 1 Chest Extra costs roughly 1.5$)
---
1000 Reward Chests Numbers
A lot has changed since making the original articles as the 2000 DEC Reward Chests that had 1% chance were removed and the chances were changed from 33%-33%-33%-1% to 50%-25%-25% for getting a Card-DEC-Potion
| Chest including | 1000 | Avg Value |
| --- | --- | --- |
| Card | 513 | 0.94$ |
| DEC | 238 | 0.40$ |
| Potion | 249 | 0.00$ |
---
Card Rewards
The total value of the cards I received added up to 482.61$. While 1 out of 200 Chests is supposed to give a Legendary Card meaning I was expected to get 5 of them, It only ended up in being one due to bad variance I guess. I did however manage to get a Golden Epic Card which if I'm not mistaken has a 1 in 1250 chance of hitting. These were the best 3 most expensive cards I got: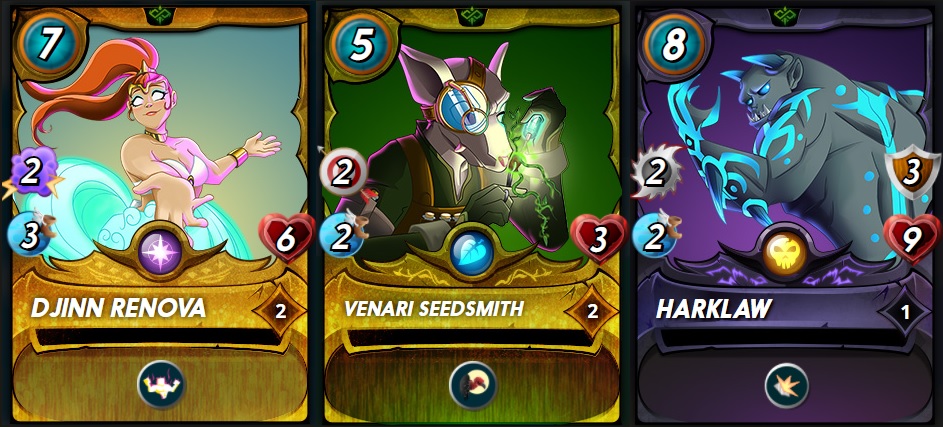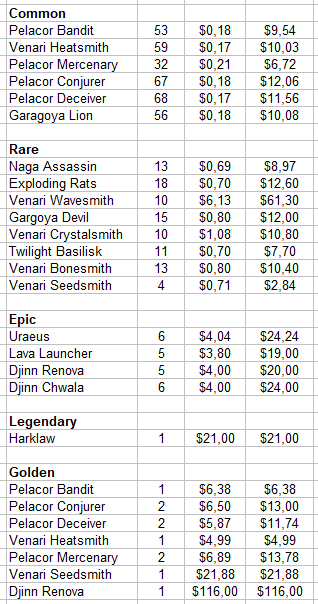 ---
Dark Energy Crystals Rewards
The 238 Chests that included some DEC had a total value of 8980 DEC or around 96.18$ which means the average value of a chest including DEC was around 0.40$ at the current price of 0.0107$ which it is currently at.
Potion Rewards
While the Potions certainly do add some good value costing 0.04$ and 0.05$ in the shop, I'm not counting them as you need packs to actually get the value and they can't be sold. I personally have a total of 3433 Potions stacked now over both my accounts and I hope to be able to get around 300+ Packs to use most of them once the Chaos Legion Public Sale goes live to make use of them.
---
Compounding Value
Holding on to the Earned Cards and DEC from the Reward Chests added quite some Airdrop Points which earn passive SPS Daily and when staking eared Staking Rewards (+50% now) also giving vouchers which could be sold for quite high values. The 1000 Chests based on the cards they dropped also added over 10k collection power.
---
Conclusion
The average value for each Reward Chest currently on a sample of 1000 of them is around 0.60$ which means the price per chest of 0.126$ from the Quest Potions was an absolute steal. The key to growing in the game, even though it has become a lot harder, is to compound everything playing the long game while making use of all the ways the game allows you to earn (mainly blogging & being active in the community) reinvesting it into more collection power. There is however no way to be sure where it all will go and everything depends if enough people come in for everything to hold up.
---
For more Info Around the Splinterlands Game see...
Posted Using LeoFinance Beta
---
---