My daily Splinterlands battle journal!!! Episode 022 Year 2023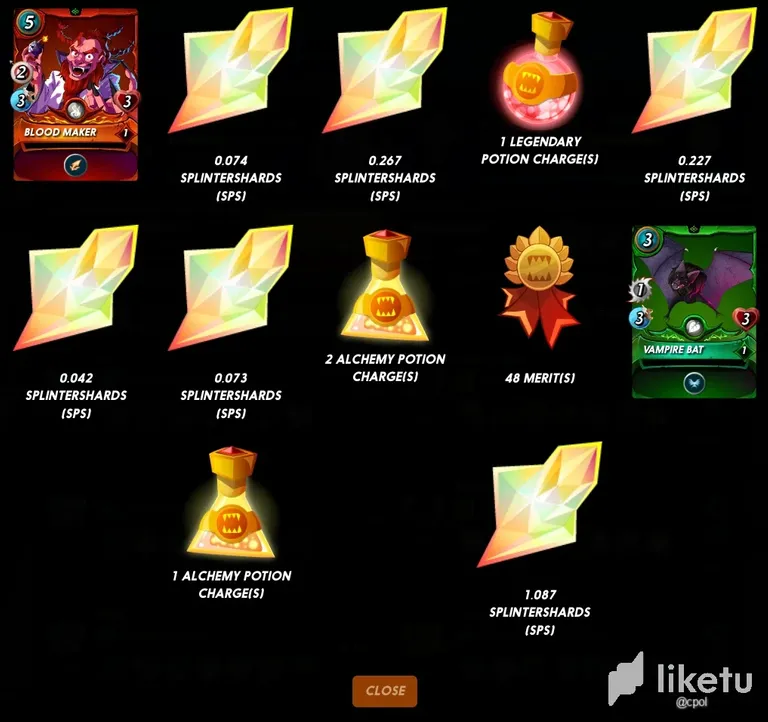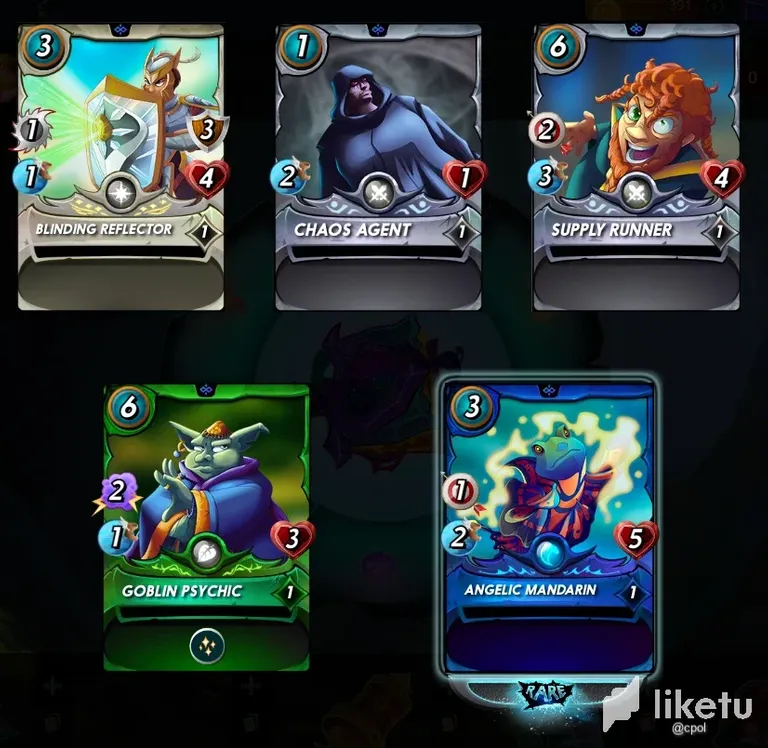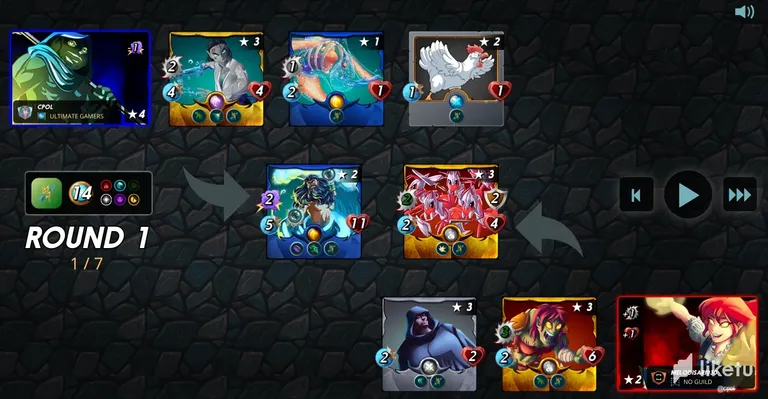 Fortunately, I'm keeping my good winning streak! However, it seems that I battled Skynet all day long for the absurd quantity of bots that I had battled. I also could open another pack today! Let's check it out!
My yesterday's 12 reward chests had 1.77 SPS, 48 merits, three Alchemy Potions, a Legendary one, a Blood Maker and a Vampire Bat! Keep those cards coming! Wohoo!
My focus today was Water and it was pretty awesome! I kept adding battles with Possibilus today non-stop! It was a blast! I won for those battles 5.13 SPS. Unfortunately, due to the excess of low rating bots playing around, I hit 2,245 rating points, 59 points less than yesterday. Bummer!
Thankfully, and because I stuffed almost all my lineups with Water Splinter cards, I will have for tomorrow 15 chests, almost 16! I could have tried my luck and play just once more to get that extra chest, but I had to draw a line and finish my battle day. I also won six more End of Season chests, 61 total! Could it be possible to get more than 74 chests? That's my personal all-time high record, by the way! Let's try to break it!
Although I got just one Legendary Potion, it was enough to open a pack. Either way, it seems they don't give me enough luck to get legendary or even gold foil cards. I got in my pack a Blinding Reflector, a Chaos Agent, a Supply Runner, a Goblin Psychic and a rare Angelic Mandarin. Nice! Most of them rent out pretty well.
The battle I brought you today was interesting because there's something odd happening with the speed of the cards. I understand that speed has more to do with probability than certainty. This means, there's always a good chance that a slow speed card will hit me when I have fast cards, or for a fast monster to miss the hit. However, it looks weird when 2-speed monsters land always every hit against 5 and 4 speed monsters. This is not the first time that I see it. Although I won this battle, it baffles me how this keep happening. Is there something that I missing in here? Check the battle here: https://splinterlands.com?p=battle&id=sl_3b14ff8eb911a52588846108b87e4b29&ref=cpol Thank you very much, @melodisari030! You almost got me! I see you are not a HIVE user, and you don't seem to be active in HIVE-Engine either. I can't really tell whether you are a bot or not. For that reason, I will send you 500 SBT. GG!
Personally, I felt today very well playing Splinterlands. Even though almost all of them were bots, it feels good to win! I also had opportunity to experiment and try new combinations without much pressure. The bots running amok are concerning, but I'm most concerned about the card speed phenomenon. Thank you so much for reading my daily journal entry and I hope to see you tomorrow again! See you then!!!
Splinterlands referral code: https://splinterlands.com?ref=cpol
My twitter account: https://twitter.com/cpolsilver
---
For the best experience view this post on Liketu
---
---