My daily Splinterlands battle journal!!! Episode 025 Year 2023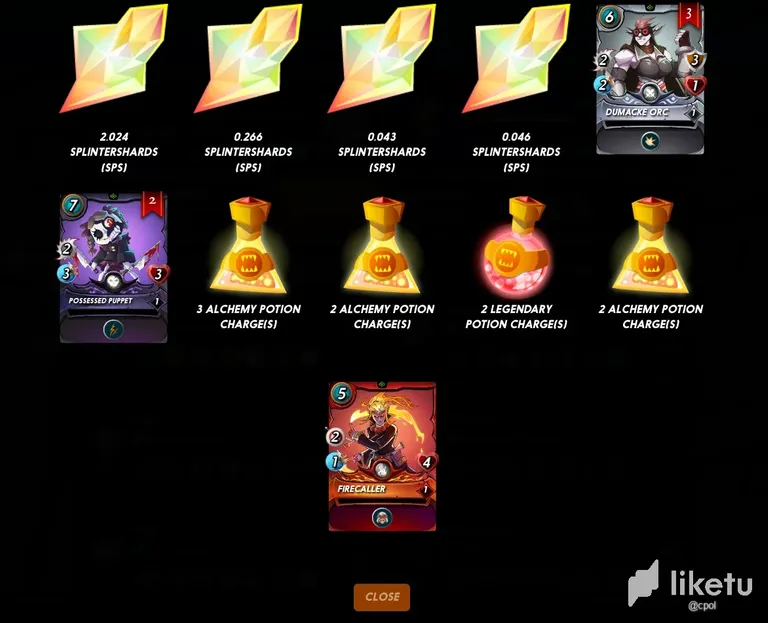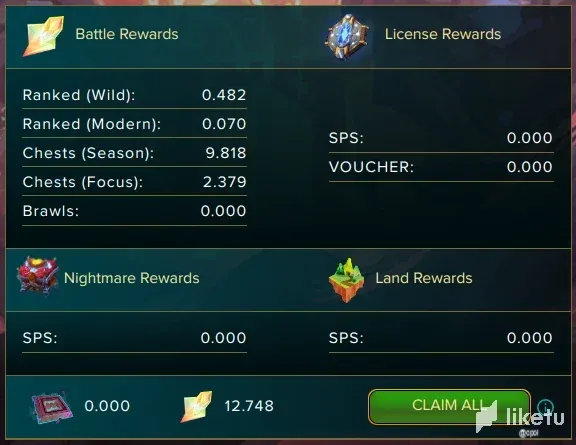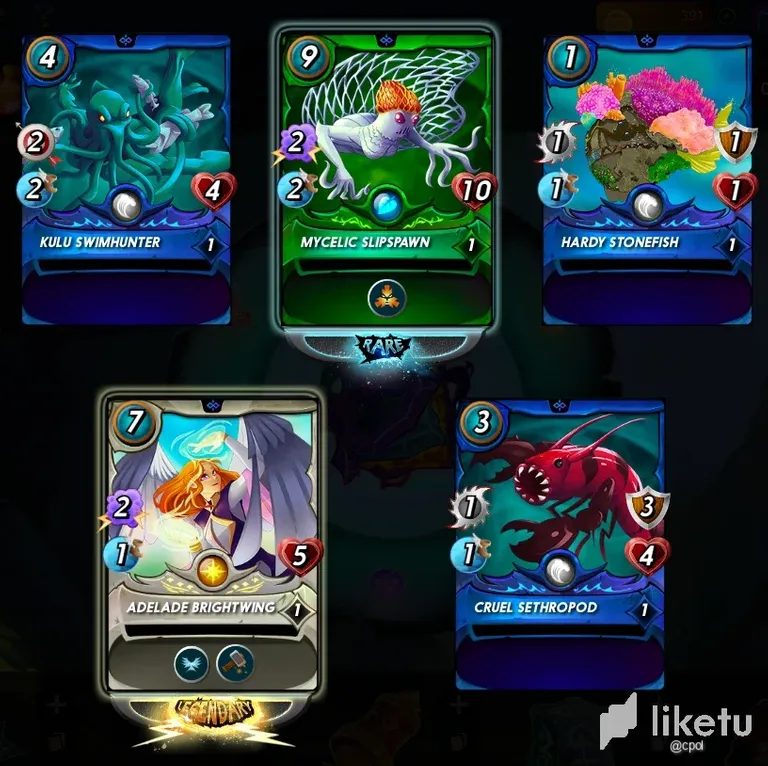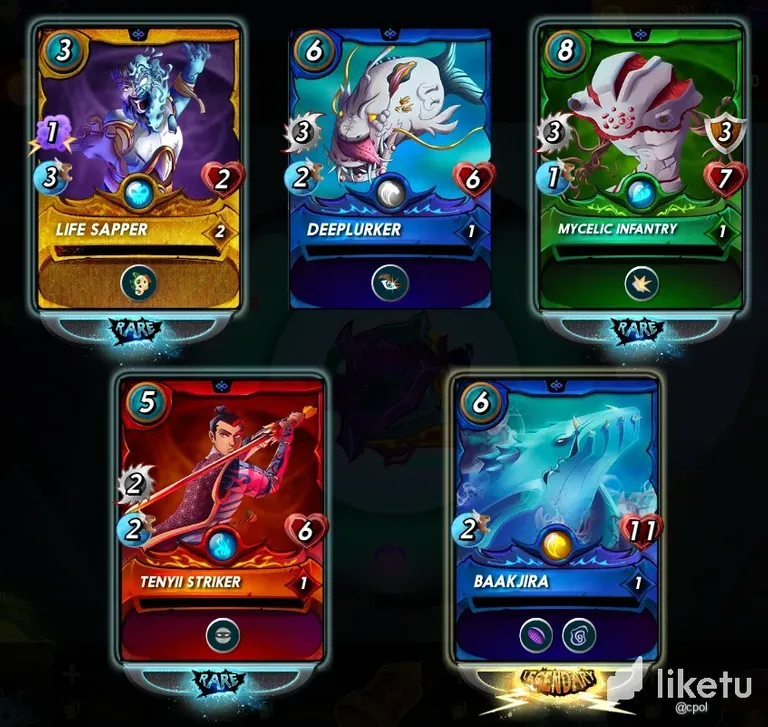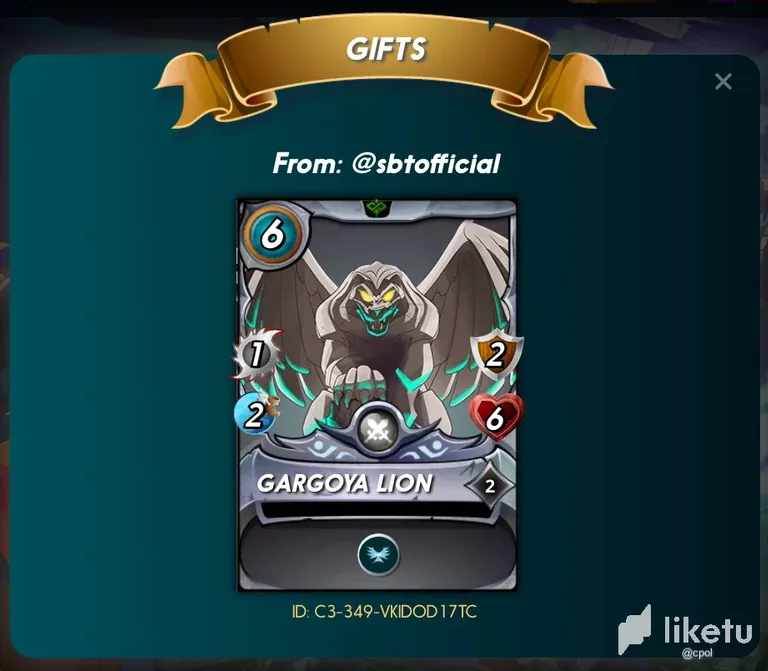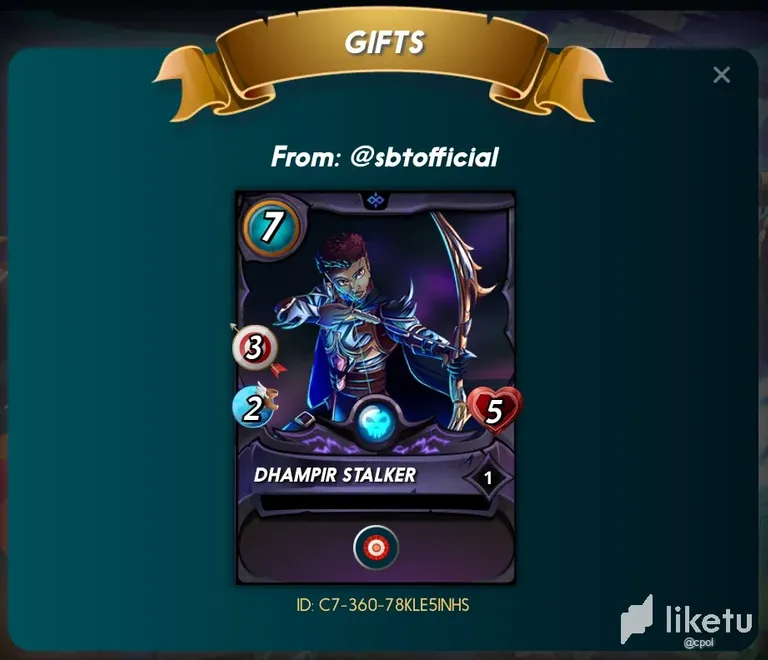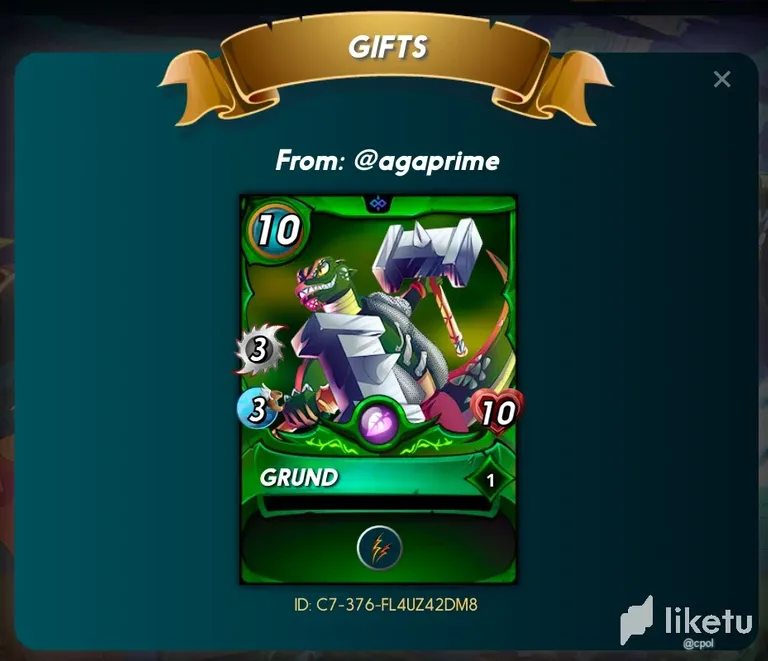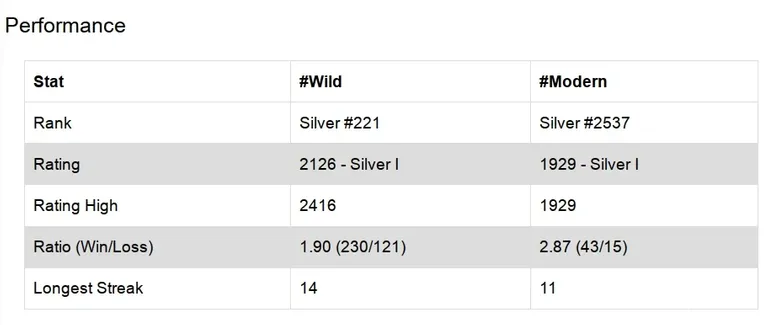 So sorry for the delay on my daily journals! My weekend was full of activities, something unusual to me nowadays! As I was too tired to write anything, I neglected my daily duty!!! Yes! It's a duty to me because it helps me to my self improvement as a Splinterlands player! Nevertheless, I did play these last five days, so I'm going to try to speak in general terms about the last battles and some remarkable events in the game! So, buckle up and let's go!!!
Wow! These days, socially speaking, were very hectic, indeed! As you can see the unreported battles were most played in Wild format, as the Beginning of Season started today! By the way, I hope you have gotten pretty awesome cards in your End of Season (EOS) rewards! I was so tired yesterday that I couldn't make a proper report, but here I am trying to fill in the blanks!
| Day | Win | Loss | Win rate % |
| --- | --- | --- | --- |
| Fri | 14 | 28 | 50% |
| Sat | 15 | 29 | 51.7% |
| Sun | 23 | 27 | 85.2% |
| Mon | 17 | 28 | 60.7% |
| Tue | 19 | 29 | 65.5% |
| Total | 88 | 141 | 62.4% |
I had won 88 battles of 141 for a 62.4% win rate. For those battles, I won 19.85 SPS total, and I finally got in the 221st place in Wild format with 2,126 rating points (RP). Too low, if we compared it with my last seasons. Nevertheless, I got a pretty awesome win/loss ratio of 1.9. Thank you for your awesome tool, @kiokizz! I couldn't have done my calculations without it! You can also have a peek at your season statistics in here: https://kiokizz.github.io/Splinterlands/seasonReportCard. Enjoy!
My focuses these past five days were Exploits, Defend, Anti Magic, Earth and Water. The last three ones were awesome, while Exploits for me was the worst of them. I'm convinced that a single Splinter is much better for my rewards presently than focuses with certain cards.
During these past days, I got awesome good-bye gifts from the now late reward cards! Last week, I got in total 19 cards! With the ones I got yesterday, I got 24 total in my dailies and 16 in my EOS! It's a pity to see them go, but they are good cards and I'm sure they will go up in value! I also had a pack, but it wasn't that good and for that reason I won't feature it today. That's because Liketu restricts me to 10 pictures per post!
Last week, I also got 3,462.51 DEC renting out my extra collection power. That's pretty awesome!!! This present week will be much difficult to rent cards out, so this a godsend!!!
Today, I had the new first soulbound cards and they are awesome!!! I only could try one in battle. I need to level them up to use them properly! I got today a Dumacke Orc, a Possessed Puppet and a Firecaller! The one I used today was Firecaller, and she has the "Martyr" ability, which gives each adjacent card +1 Health when she dies in battle. It seems like her motto is, "today is a good day to die!", as Klingon like to say!
I also had in my 73 EOS rewards 9.818 SPS, 56 merits, 30 Legendary Potions and 16 Alchemy ones! Thanks to those potions I opened some packs today!
I will have for tomorrow 14 bronze reward chests and I got already three EOS reward chests!
Fortunately, I'm already in Silver league in Wild format and very close to it in Modern. I hit 1,000 RP in Wild and 972 RP in Modern. Nice!
Before I speak of today's pack, Saturday I had another awesome one getting an Adelade Brightwing in it!!! So awesome!!! In that pack was also included a Kulu Swimhunter, a Mycelic Slipspawn, a Hardy Stonefish and a Cruel Sethropod! Great! With today's potions I opened three packs, but the most remarkable of them was the one in the picture! I got a Deeplurker, a Mycelic Infantry, a Tenyii Striker, a rare gold foil Life Sapper and a legendary Baakjira!!! Whaaat! So cool!!! My first Baakjira and I'm loving it so far! Man, Splinterlands is the best game, ever!
I also won two giveaways from SBT Official: a Gargoya Lion and a Dhampir Stalker!!! So cool!!! Thank you so much, @itzninjafool and @sbtofficial!!! You are awesome!!! If you want to be part of these amazing giveaways, give it a chance! You just need to have some SBT tokens staked in HIVE-Engine and join their Discord server. You can check in here: https://peakd.com/sbt/@sbtofficial/sbt-update-rpa4vd, how many SBT tokens do you need to participate. Join their discord in here: https://discord.gg/KkhFgMzZ. The invitation is valid for 7 days, so hurry up!
I also won an epic Grund thanks to @agaprime!!! He was celebrating his birthday this month and he generously gave away lots of cards for those who took part in it!!! Thank you so much, man! I wish you had a very Happy Birthday and thank you again for these amazing gifts! Guys, go to his HIVE account in here: https://peakd.com/@agaprime/posts and subscribe!!! While you are at it, don't forget to subscribe to his other social media, like twitter: https://twitter.com/DnkoWsr, Instagram: https://www.instagram.com/nikkowallace/, and Youtube: https://www.youtube.com/@AgaPrime!!!
I am so sorry for not featuring a battle today, but there were lots of information to process and I couldn't upload more pictures. I will try to be back tomorrow with a more in-depth daily report!!! I really appreciate you guys! You are awesome!!! Splinterlands has the best community ever!!!
Splinterlands referral code: https://splinterlands.com?ref=cpol
My twitter account: https://twitter.com/cpolsilver
---
For the best experience view this post on Liketu
---
---