My daily Splinterlands battle journal!!! Episode 026 Year 2023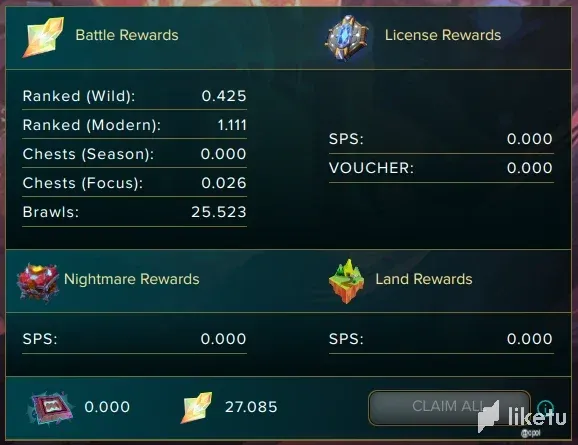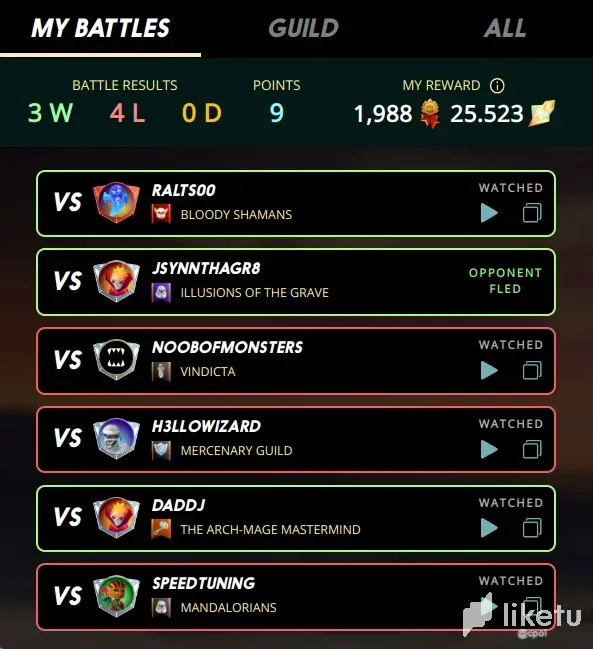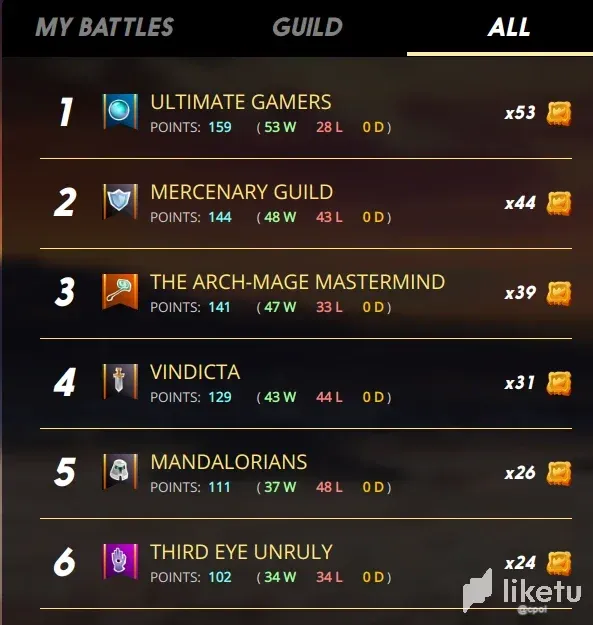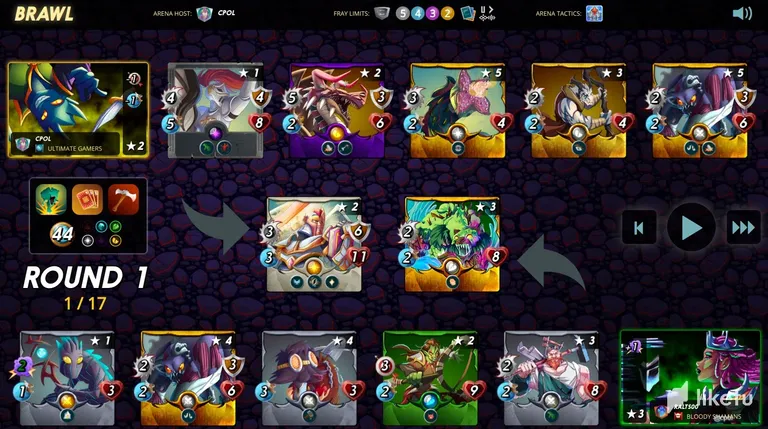 Hello, everybody! I just had another battling day trying to get up into the Silver skies! It wasn't bad at all and I think it's a promising Beginning of Season! This time will have a heavy focus on my brawls. Check it out!
I had in my previous 14 bronze reward chests 0.026 SPS, four Alchemy Potions, two Legendary ones, a Ferox Defender, a Firecaller and a Gobson Bomber! Wow, that art for the Gobson Bomber is impressive! All of them are awesome, but that one is super cool! Unfortunately, I didn't got enough potions to open a pack, but I got yesterday enough merits to open a Gladius case, instead!
My focus this time was Death and it was awesome! I won 21 of 27 battles for a 77.8% win rate! Sweet! For those battles I got 1.536 SPS, and I hit 1,307 rating points (RP) in Modern format and 1,164 RP in Wild. I usually prefer to focus lately on Wild, but as I felt comfortable playing in Modern, I decided to continue up to Silver II! In Wild, I'm still at Silver III, but I'm pretty close now. The reason that I didn't follow until I get Silver II in Wild was that I took down my ECR to my daily lower level of around 77%. Although I didn't lose too much in Modern, it seemed that every time I won a battle, I got few RP for them, advancing pretty slow sometimes.
I will have later today 18 bronze reward chests and I got for my next End of Season six additional chests, 9 total.
I couldn't present you my brawl results the last journal entry because it was too much information for a day, and I couldn't upload all the pictures that I wanted. For that reason, I decided to show you my results now. I postponed my Gladius case opening until a bit earlier and it was until I finished my daily focus that I could claim my brawl's SPS. So, I think it's still relevant.
I won two frays, lost four and one fled for 3 won brawls of 7 in total. For those brawls, I got 25.523 SPS, 1,988 merits and 9 points. Our guild got this time in first place!!! So awesome!!! However, as my performance was poor, I got in 12th place. Almost last place!
Fortunately, as I got that many merits, I could open a Gladius case. It had an Alva the Crusher, a Katrelba Gobson, a Helmet Kharafax, a Liza Fox and a Relenor Cleaver! This is my second Relenor in a row! So nice! This case was good because I need to get more Liza and Relenor cards. I already have the others at level 2 or more, while these are still at level 1. So, it will take a while to upgrade them.
I have for you today a battle that I won in my brawls. This time was Quix against Obsidian! I chose Dragon plus Life to reduce my opponent's speed and possible use of range weapons. Life it's pretty awesome because I can use Marisol Contuma, in my opinion, a super Gladius card! The rulesets were Stampede, Odd Ones Out and Melee Mayhem! Three rulesets! I thought that I would benefit of using cards as Desert Dragon and Disintegrator, both with the Trample ability, very useful in the Stampede ruleset. Although I couldn't trigger a big Stampede this time, you can see almost at the end how Desert Dragon jumps at least three times! Amazing!
You can check my battle in here: https://splinterlands.com?p=battle&id=sm_RvqhOtppzYcnA7xgR6An&ref=cpol. Thank you so much for this battle, @ralts00!!! You are a HIVE user and very active in HIVE-Engine. For that reason, I sent you 1000 SBT! GG!!!
I'm pretty close to advance up to Silver I level and I'm pretty happy about it. These new reward cards makes the game very enjoyable! I'm thinking all the time which cards I'm going to get next! So awesome! I hope I can get one of those nice and shiny new summoners very soon! They look amazing!!!
Thank you very much for reading my daily journal and for all your support! I really enjoy bringing you news about my development as a Splinterlands player! See you soon!!!
Splinterlands referral code: https://splinterlands.com?ref=cpol
My twitter account: https://twitter.com/cpolsilver
---
For the best experience view this post on Liketu
---
---