From Gold 1 to Bronze 2 - Going down the ladder in Splinterlands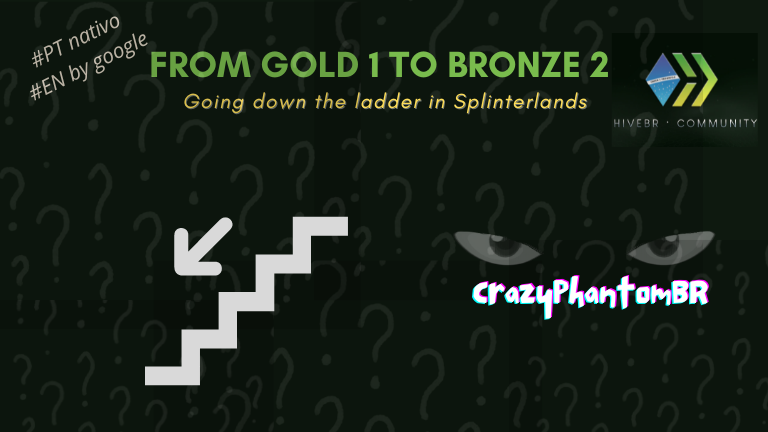 It's unbelievable that I've comfortably played several seasons in the Gold league of Modern Splinterlands mode. Today, I've been skating in the Bronze 1 league. Now, I've reached the Silver 3 league.
And the worst thing about it is that I'm actually celebrating having returned to the Silver League, because I spent the last few days, the first of the season, getting beaten up in the Bronze.

How can this decline be explained? Sincerely, I do not know.
I just know that I must not know how to play, after all, we supposedly don't have bots playing Modern Mode. On the other hand, I have noticed that the opponents' decks are very rich. You have a lot of "expensive" cards running in the hand of a suspicious player.
I suspect what? to play well, of course. Better than me, at least.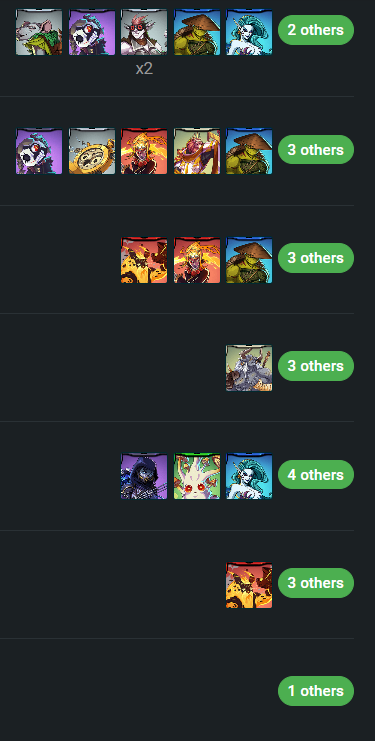 And the rewards? (you must be asking yourself....)
They're pretty bizarre. The multipliers are what most catches my attention, because even being at the limit of 13x, there is nothing worth doing.
There was even a summoner in the middle of the bronze chests, he gave it a boost.
It seems that the good times of the game for me are ending.
My goal now is to complete this season by reaching at least Gold 3. Next season I will reevaluate my options.
For now I'm focusing on keeping my semi-silver deck to play Brawl together with Guild Hive-br, which has left the accounts at zero to zero. But still, I persist.
If I don't make it to the Gold 3 league this season maybe I'll switch to another strategy and start renting my cards and SPS.
Everything is still open.
We'll see what can happen in the next chapters!
---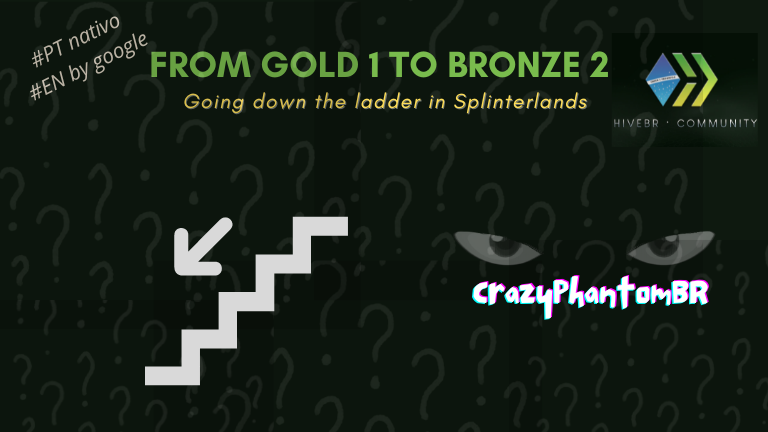 É inacreditável que eu tenha jogado confortavelmente diversas temporadas na liga Gold do modo Moderno Splinterlands. No dia de hoje, estive patinando na liga Bronze 1. Agora, cheguei na liga Prata 3.
E o pior disso é que estou até comemorando ter voltado para a Liga Prata, pois passei os últimos dias, estes que foram os primeiros da temporada, apanhando no Bronze.

Como se explica essa decadência? Sinceramente não sei.
Só sei que não devo saber jogar, afinal supostamente não temos bots jogando o Modo Moderno. Em compensação, tenho percebido que os baralhos dos adversários estão muito ricos. Te muita carta "cara" rodando na mão de player suspeito.
Suspeito de que? de jogar bem, claro. Melhor que eu, no mínimo.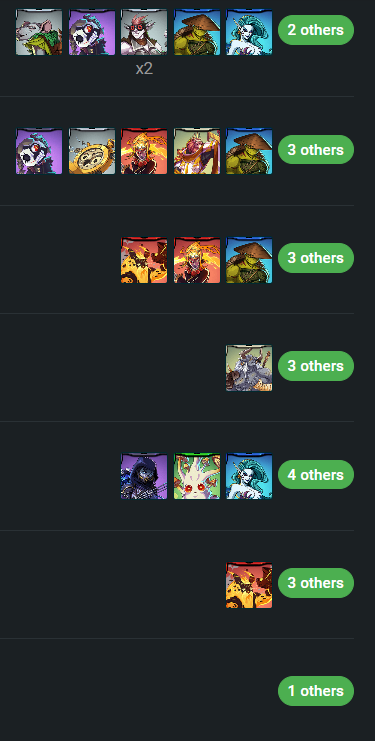 E as recompensas? (você deve estar se perguntando....)
São bem bizzaras. Os multiplicadores são o que mais me chama a atenção, pois mesmo sendo no limite dos 13x, não vem nada que preste.
Até surgiu um invocador no meio dos baús de bronze, deu uma animada.
Parece que os bons tempo de jogo para mim estão encerrando.
Meu objetivo agora é completar mais essa temporada chegando ao menos no Gold 3. Na próxima temporada vou reavaliar minhas opções.
Por enquanto tenho focado em manter meu baralho semi-prata para jogar os Brawl junto com a Guild Hive-br, o que tem deixado as contas no zero a zero. Mas ainda assim, persisto.
Se eu não chegar na liga Gold 3 nesta temporada talvez eu mude para outra estratégia e passe a alugar minhas cartas e SPS.
Tudo ainda está em aberto.
Veremos o que pode acontecer nos próximos capítulos!
---

CrazyPhantomBR apoia o projeto PGM
Te convido a conhecer o projeto PGM.
Uma comunidade voltada para gamers de todas as gerações!
Se você ainda não joga Splinterlands utilize meu link de recomendação:
https://splinterlands.com?ref=crazyphantombr
---

CrazyPhantomBR apoia as curadorias brasileiras
@Hive-BR e @Brazilians
Te convido a conhecer os projetos de curadoria da comunidades brasileira HiveBR!
Delegue HP para conta hive-br.voter e ganhe Hive líquida diariamente!

---
---
---