(PT-EN) Facing Coeurl Lurker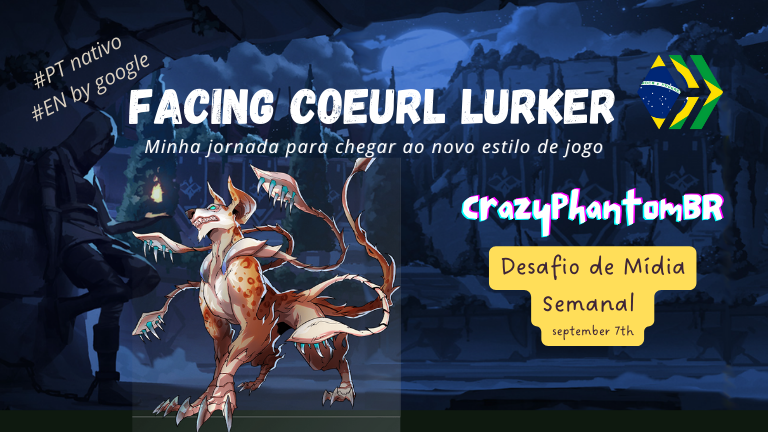 Clique aqui para ir até a versão em português
This post was created and is best viewed in Ecency Dark Mode!


This is my participation in the Splinterlands Weekly Challenge, this is the best #hive game #hivebr #play2earn!!
Today we are going to focus on a battle that took place at the end of the previous season, when I was skating in the Silver 2 league.
Something has changed in the last few days... the battles are getting tougher and the opponents are using new cards, at higher levels. They say we don't have bots anymore, but it seems that inspiration has helped my opponents. We'll see...
One of the cards that I had never used and decided to rent to test was Coeurl Lurker. This card is from the Riftwatchers collection and I rented it to perform my gameplay tests. Its cost is high, in addition to other critical points such as the high cost of Mana.


OBJECTIVE
Destabilize the opposing strategy through the Taunt skill!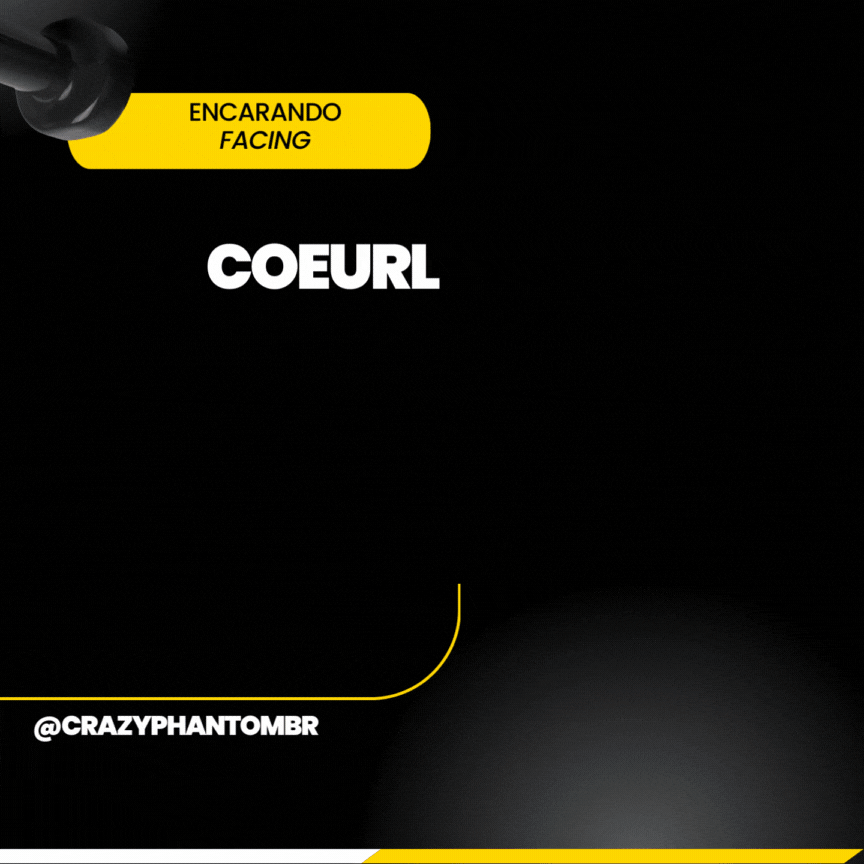 Art built by me on Canva. I loved it! Image by SplinterCards.
CARD ATTRIBUTES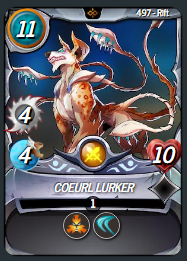 Mana: 11 units
Splinter: Neutral
Edit: Riftwatchers
Rarity: Legendary
Skills:

Taunt: Attacks will be focused on this card.


Dodge: Increased evasion chance.

Well, I don't have this letter for financial reasons. I made a lease and ended up getting a card at an acceptable price in Regular foliage. I had no intention of making a post about it, but as I had good results I decided to take advantage of the opportunity.

MARKET VALUE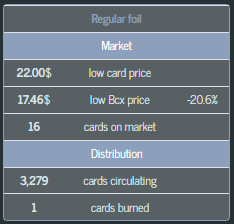 According to the SplinterCards website, this card is trading today for $22 per bcx in Regular foliage. I got this lease for a low price, around 4.3 DEC/day.
Because it is so expensive, it is also very exclusive, few have access to this card. So we can use that to our advantage as a surprise card!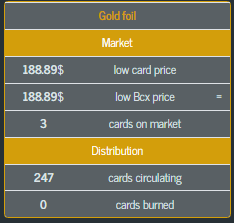 In the Ouro foliage, we have the very high cost of U$188, which is highly restrictive. There are only 3 bcx available on the market.
This shows interest in the card, which perhaps reflects its real usefulness!
The number of cards in circulation is just 3,200 units, out of a total universe of just 10,000 printed cards. That is, it is really a card restricted to a few hands, and for few to have in their collections.
MY OPINION ABOUT THE CARD
This card made my list of cards with the highest mana cost I've ever played. Its incredible 11 points required to use restricts its use for high mana games. At least that's what is expected of a reasonable person in competitive songwriting.
His skills are very interesting to me, as he has a high power of physical damage, many life points and an interesting speed. This even improves when you have high chances of evasion.
As it is a neutral card, it can easily be used with summoners that have high synergy with added speed and evasion possibilities.
ATTRIBUTES
Its 12 mana cost is restrictive, so it's prudent to think at what level this card can be best used, and in my point of view we should aim for level 2 even when the card gets the Phase ability.
This for my gaming range. I can't battle him at level 3, and he also doesn't have any new perks.

For today's battle, I ended up using Scarred Llama Mage, as it is located at level 1, which guarantees the use of Cueurl Lurker at level 1 without any damage.
---
RULESET
This battle took place in the SILVER 2 league (Modern mode) and can be watched via this link:

https://splinterlands.com?p=battle&id=sl_bff161b9c3cb1b07ccbdc3fe5ed11a8b&ref=crazyphantombr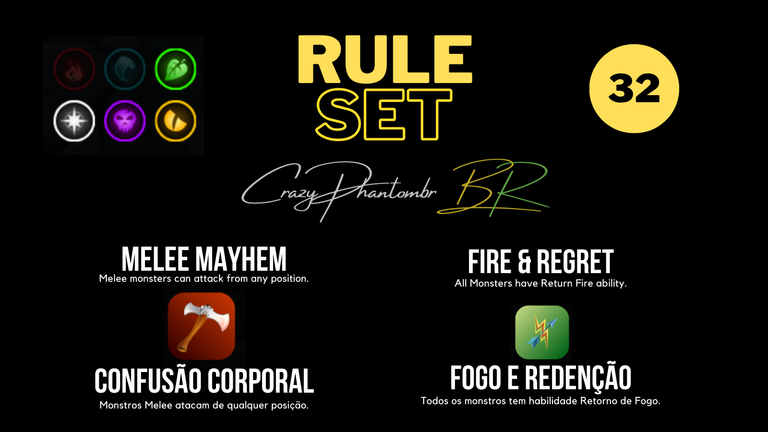 MY TEAM
I chose to take the Cueurl Lurker in the back so that it would benefit from the Scared Llama Mage. I also took Kron because if everything went wrong, I figured I would have more chances. I also brought a Martyr, just in case.
Summoner and cards are expensive so I used up all the mana.


ADVERSARY TEAM
The opponent chose a physical attack team with summoner Scared Llama Mage. Kron's presence stands out, and Grund's dual attack can be a problem.
R O U N D
1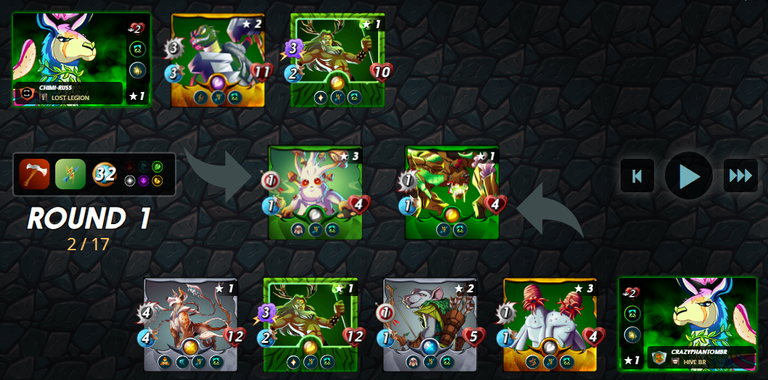 The image above shows the opening of Round 1, we have Llana Kron Martyr on both teams. But the attacks will be differentiated due to the taunt.
R O U N D
3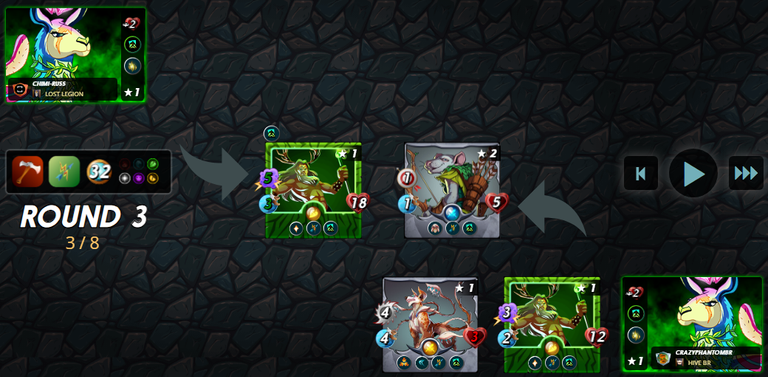 In round 3, the opponent had already triggered Last Stand and Martyr, leaving his Kron with excellent attack and healing numbers.
R O U N D
7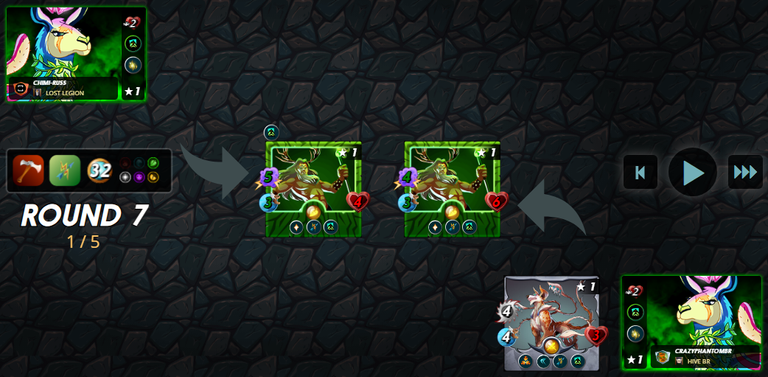 The battle lasted a long time, but in round 7 I'm prepared to perform the last attack, even without triggering Last Stand.
The battle ends with this excellent card that has proven to be a true asset on the battlefield!
---
What do you think of my composition?
If you liked it, leave a comment about the fight.
If you still don't play Splinterlands come join the community!!! If you want, use my recommendation link:
https://splinterlands.com?ref=crazyphantombr
Thank you all so much and see you next time!!!
---

CrazyPhantomBR supports the PGM project
I invite you to get to know the PGM project.
The gamer community is looking for you!
The divider and logo / image above belong to the PGM project.
---

CrazyPhantomBR supports the FreeCompliments community
I invite you to join hive's most welcoming community!
The divider and logo / image belong to CrazyPhantomBR.
---

CrazyPhantomBR supports the Brazilian curatorship @hive-br
I invite you to discover the projects curated by the Brazilian community!
3% of funds raised from this post go to @hive-br
The divider and logo/image belong to CrazyPhantomBR.
Delegate HP to hive-br.voter account and earn Liquid Hive and new HBR token daily!
50 HP | 100 HP | 200 HP |500 HP | 1000 HP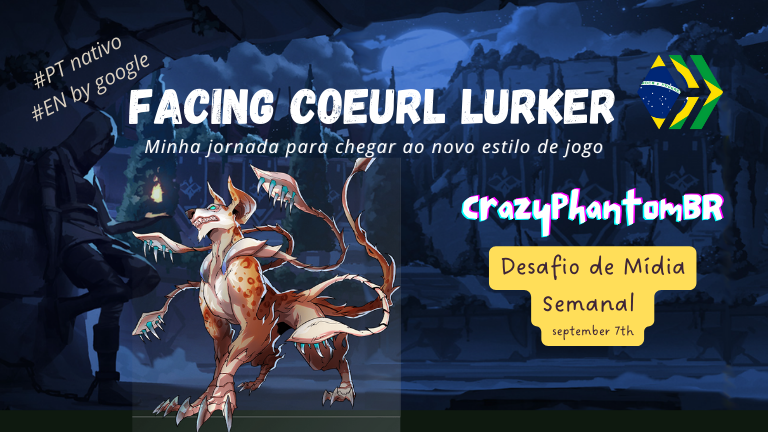 Este post foi criado e é melhor visualizado no Ecency Dark Mode!


Esta é minha participação no Desafio Semanal Splinterlands, deste que é o melhor jogo da #hive #hivebr #play2earn!!
Hoje vamos nos debruçar sobre uma batalha ocorrida no final da temporada anterior, quando estava patinando na liga Prata 2. Nem cheguei a alcançar a liga Prata 1, o que é bem traumatizante depois que já cheguei a me divertir na liga Diamante por alguns batalhas.
Algo mudou nos últimos dias... as batalhas estão ficando difíceis e os oponentes tem utilizado novas cartas, em level maiores. Dizem que não temos mais bots, mas parece que a inspiração tem ajudado meus adversários. Veremos...
Uma das cartas que nunca havia utilizado e resolvi alugar para testar foi Coeurl Lurker. Esse card é da coleção Riftwatchers e aluguei para realizar os meus testes de jogabilidade. O custo dele é elevado, além de outros pontos críticos como o alto custo de Mana.


OBJETIVO
Desestabilizar a estratégia adversária através da habilidade Taunt!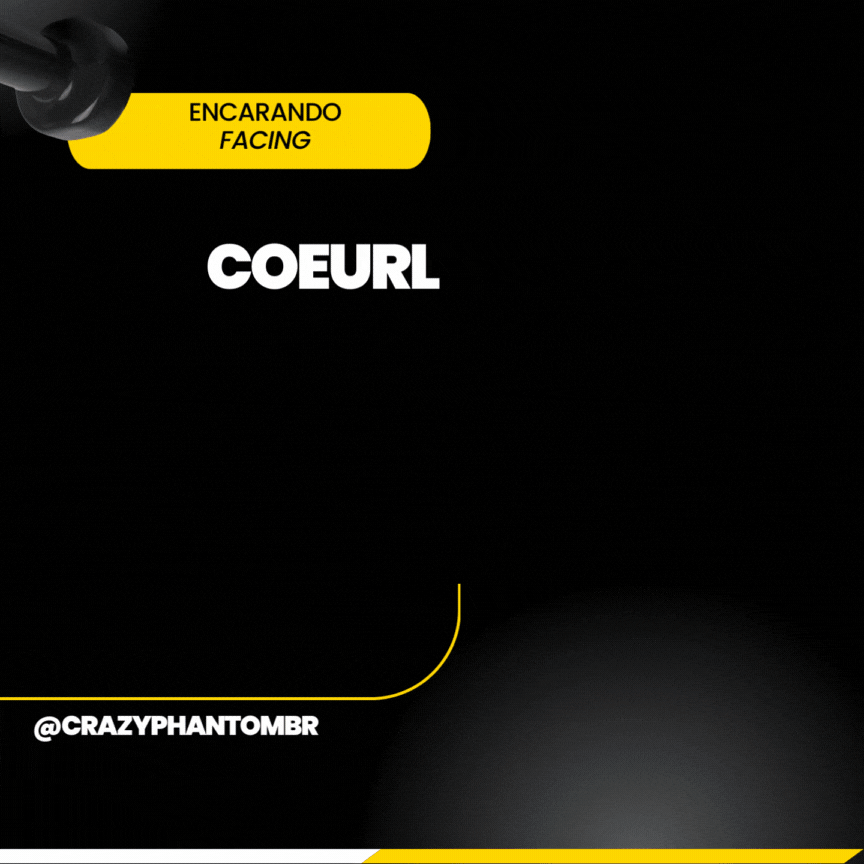 Arte construída por mim no Canva. Eu amei isto! Imagem de SplinterCards.
ATRIBUTOS DO CARD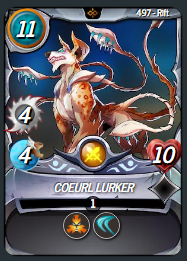 Mana: 11 unidades
Splinter: Neutral
Edição: Riftwatchers
Raridade: Legendary
Habilidades:

Taunt: Os ataques serão concentrados neste card.


Dodge: Chance de evasão aumentada.

Bom, eu não tenho esta carta por motivos financeiros. Fiz uma locação e acabei conseguindo um card com preço aceitável na folhagem Regular. Não tinha intenção de fazer uma postagem sobre ele, mas como tive bom resultado resolvi aproveitar a oportunidade.

VALOR DE MERCADO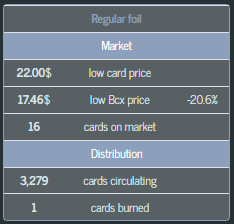 De acordo com o site SplinterCards, esta carta está sendo negociada hoje por U$22 por bcx na folhagem Regular. Consegui essa locação por um valor baixo, cerca de 4,3 DEC/dia.
Por ser tão cara, também é muito exclusiva, poucos tem acesso a esse card. Então podemos usar isso a nosso favor, como um card surpresa!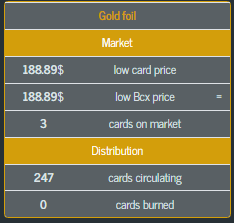 Na folhagem Ouro, temos o altíssimo custo de U$188 que é altamente restritivo. São apenas 3 bcx disponíveis no mercado.
Isso mostra o interesse pelo card, o que talvez reflita sua real utilidade!
A quantidade de cards em circulação é de apenas 3,200 unidades, de um universo total de apenas 10 mil cards impressos. Ou seja, é realmente um card restrito a poucas mãos, e para poucos possuírem em suas coleções.
MINHA OPINIÃO SOBRE O CARD
Esse card entrou para minha lista de cards com maior custo de mana que já utilizei. Seus incríveis 11 pontos necessários para utilização restringem seu uso para partidas de mana abundante. Ao menos é isso que se espera de uma pessoa razoável em composições competitivas.
Suas habilidades para mim são muito interessantes, pois tem alto poder de dano físico, muitos pontos de vida e uma velocidade interessante. Isso ainda melhora quando tem altas chances de evasão.
Como é um card neutro, facilmente pode ser utilizado com invocadores que possuem alta sinergia com adição de velocidade e possibilidades de evasão.
ATRIBUTOS
Seu custo de 12 mana é restritivo, então é prudente pensar em que level esse card pode ser melhor utilizado, e no meu ponto de vista devemos ter por meta o level 2 mesmo quando o card recebe a habilidade Phase.
Isso para meu alcance de jogo. Não tenho como batalhar com ele em level 3, e também ele não tem nenhuma nova vantagem.

Para a batalha de hoje, acabei utilizando o Scarred Llama Mage, pois esta locado em level 1, o que garante o uso do Cueurl Lurker em level 1 sem qualquer prejuízo.
---
RULESET
Essa batalha ocorreu na liga SILVER 2 (Modern mode) e pode ser assistida por este link:

https://splinterlands.com?p=battle&id=sl_bff161b9c3cb1b07ccbdc3fe5ed11a8b&ref=crazyphantombr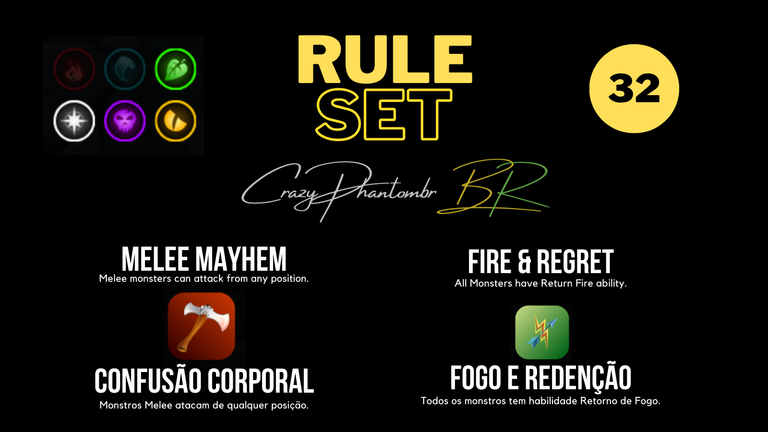 MEU TIME
Escolhi levar o Cueurl Lurker na traseira para que ele fosse beneficiado pelo Scared Llama Mage. Também levei o Kron pois se tudo desse errado, imaginei que teria mais chances. Também levei um Martyr, só pra garantir.
O invocador e os cards são caros, então gastei todo o mana.


TIME ADVERSÁRIO
O adversário escolheu um time de ataque físico com invocador Scared Llama Mage. A presença do Kron se destaca, e o duplo ataque do Grund pode ser um problema.
R O U N D
1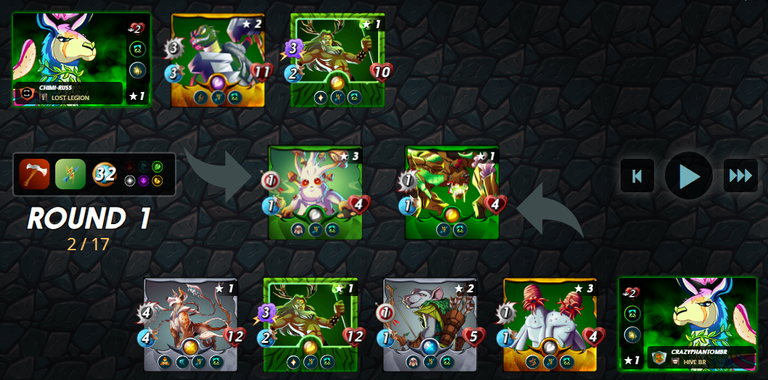 A imagem acima mostra a abertura do Round 1, temos Llana Kron Martyr em ambos os times. Mas os ataques serão diferenciados devido ao taunt.
R O U N D
3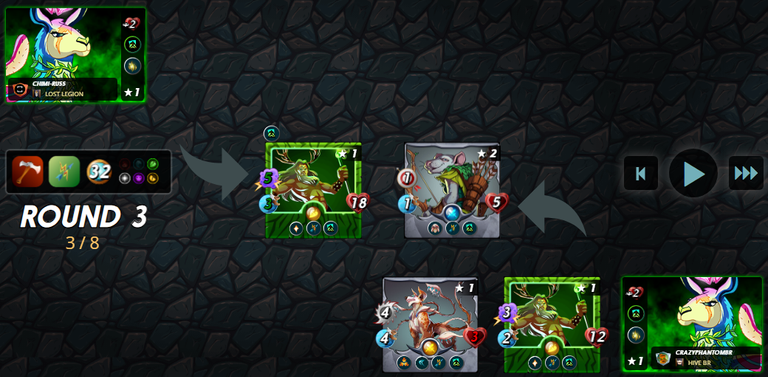 No round 3, o adversário já havia acionado o Last Stand e o Martyr, deixando seu Kron com excelentes números de ataque e cura.
R O U N D
7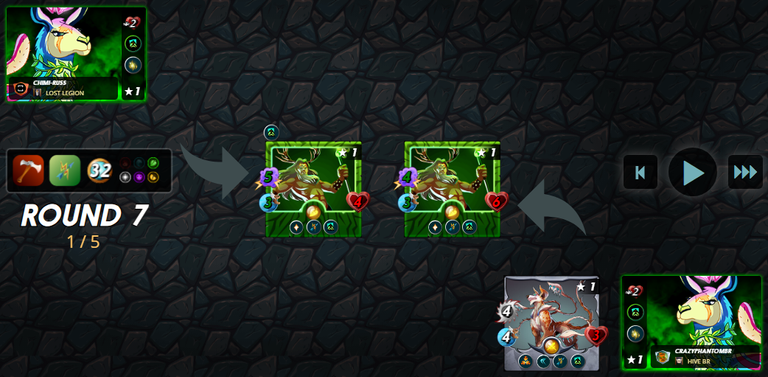 A batalha se estendeu bastante, mas no round 7 estou preparado para realizar o último ataque, mesmo sem ter acionado Last Stand.
A batalha termina com esse excelente card que se monstrou ser um verdadeiro trunfo em campo de batalha!
---
O que achou da minha composição?
Se curtiu, deixa um comentário aí sobre a luta.
Se você ainda não joga Splinterlands venha fazer parte da comunidade!!! Se quiser, utilize meu link de recomendação:
https://splinterlands.com?ref=crazyphantombr
Muito obrigado a todos e até a próxima!!!
---

CrazyPhantomBR apoia o projeto PGM
Te convido a conhecer o projeto PGM.
A comunidade gammer procura por você!
O divisor e logotipo / imagem acima pertencem ao projeto PGM.
---

CrazyPhantomBR apoia a comunidade FreeCompliments
Te convido a ingressar na comunidade mais acolhedora da hive!
O divisor e logotipo / imagem pertencem à CrazyPhantomBR.
---

CrazyPhantomBR apoia a curadoria brasileira @hive-br
Te convido a conhecer os projetos de curadoria da comunidade brasileira!
3% dos fundos obtidos nesta postagem estão destinados a @hive-br
O divisor e logotipo / imagem pertencem à CrazyPhantomBR.
Delegue HP para conta hive-br.voter e ganhe Hive líquida e o novo token HBR diariamente!

50 HP | 100 HP | 200 HP |500 HP | 1000 HP

---
---