A Perfect Storm May Be on the Horizon Now for The Splinterlands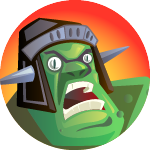 Many of you are used to seeing graphs, data sets, spreadsheets in posts that are attempt to make a point. That is not my style but bear with me this be more of a narrative- of which I think is most important. I would much rather want to know why the numbers do what they do than what they have done or just did.
The Splinterlands game was strategically created in the midst of what we look at now as a "miniature ice age" for crypto, having virtually all of crypto having 90% (or more) corrections from recently attained highs back when the game was first put to paper then digitally released in early 2018. Resilience and organic growth done the right way through blood, sweat and tears is the means that drove this game from its humble origin to a possible headlining breakout narrative for 2021.
As time progressed and the developers of the game brought more and more transparency and the utmost honesty into the brand the crowd of its stalwart supporters snowballed in growth unlike anything else that I personally have witnessed in crypto. The combination of full blown weekly disclosure with an ingenious "Ask Me Anything" segments with the game's developers and other impactful people to the game's success allowed the game to turn the corner. Putting yourself on the weekly "chopping block" is not an easy thing for anyone to do, especially in this space as you realize the bare minimum of devs that are willing to do something so audacious (and perhaps a touch crazy- especially when some of us 'crazies' tend to get heated and passionate about the game from time to time).
That is a very brief rundown that led us to 2021, don't worry there will be plenty chronicled about the lead up to today if this game's potential is ever met. But today is what matters the most and why many people are in awe of the real-time events.
In game DEC prices have hit as high as 5.4x it's pegged value (1,000 DEC=$1 as the peg in game value). This was supposed to be a very, very, conservative stable coin in game so why the jump? Well, when people buy credits directly in game from The Splinterlands shop the game itself re-compensates the owner of the cards purchased on the market, so the game has to have the DEC on hand to replace that value. Since DEC is not created by the game out of nothing, the game must replace that value somehow. That is done by going onto the market and purchasing this DEC at whatever the current market price is at the time. Also since many are hodling DEC due to its whopping return in up-and-coming SPS tokens, the DEC market is in a showdown with market forces unlike anything we've ever seen. This is causing card prices to soar parabolically before there ever is a SPS token ever traded on an exchange (coming Monday 7/26 by the way).
The market for cards has thinned also with so many people buying cards, and the re-vamped rental systems in game and thanks to third parties like peakmonsters and monstermarket, this has become as simple and easy as ever. Those chasing rental yields and hodling cards can now do that and seek a reasonable return on both rental fees and SPS tokens that they can accumulate in the meantime--again doing nothing in gameplay other than offering the public a market for temporary usage of their cards.
DEC's stunning moves are an indicator of what I think could be to come with all of that said. Again DEC is an in game stable-coin that will eventually (who knows when at this point) work its way back to its pegged value. It could be tomorrow it could be in ten years. But the upside governance token is what is the main hype that could send all of this "bananas" (technical term) in a hurry. The game to this point has been centrally planned heavily, and rightfully so in my humble opinion. Rules, guidelines and a base of keeping promises is essential in any working environment or economy, and this game has accomplished this glowingly to this point. The SPS in game governance will allow less centralization and more concepts to flow in game along with players feeling a stakeholder ownership in all that the game's devs can bestow upon the public as assets held by all the game's staked stalwarts.
All of this is fascinating, but it's happened in relative obscurity. The game has focused on substance over pure style and gimmicky short term returns. That is a virtue that has served them well and the public that has bought in. With the game cresting 100,000 users recently then not much later clearing another 30,000 users within the month the game is operating in a touch more of the public eye. But it is nowhere near mainstream. That is a very frightening thing for potential growth.
Debuting Monday July, 26th on Coinmarketcap there will be millions of people that view the crypto market daily that have zero clue about this game. With Axie-Infinity (a game with a similar in game token of The Splinterlands that is also a 'play to earn' crypto game) reaching stunning heights of north of 2.5 billion dollars in total market cap is a stunning total. If The Splinterlands can grow to a large fraction of that current total is would be staggering to the imagination of those of us that watched the game slowly but methodically and more purposefully driven unlike any other business I have ever laid eyes on.
To give some context, if I am correct there will about 6 billion of these tokens created over the course of the next 6 years. If that is all that is ever created, then the initial selling price of about 1.9 cents to the early venture capitalist investors would put the game at a market cap of about $12 million. Not chump change I know, but that is not even 1% of the current Axie-Infinity token that has taken off like a rocket as of late (actually it's closer to half of one percent of that number).
So, if The Splinterlands were to reach an end valuation of all tokens being worth say 10% of what Axie Infinity has been able to accomplish recently, that moves the token about 20 cents. It would be a great accomplishment, but again this game has anecdotal (at best) numbers of people that have taken crypto out of mega caps like BTC and ETH and moved their gains into this game. What happens if/when that were to occur? Your best guess is as good as mine but it would be virtually impossible to keep this secret that is The Splinterlands away from the mega mainstream public much longer.
I am beyond curious of what happens going forward but the awe-inspiring growth to this point might be just the fire that detonates the bigger blast to come.
Oddly enough (at least a very tiny cross section of the world's population at this point) are seeking an organic economy that is built on real world virtues and rules that are followed by everyone equally, even though it's a silly fan fiction fantasy world.
This was not intended to be financial advice-do your own research and do what's best for you-this is merely commentary intended for entertainment value only.
---
---