The last 100 days of the SPLINTERLANDS airdrop.
Is it still worth joining?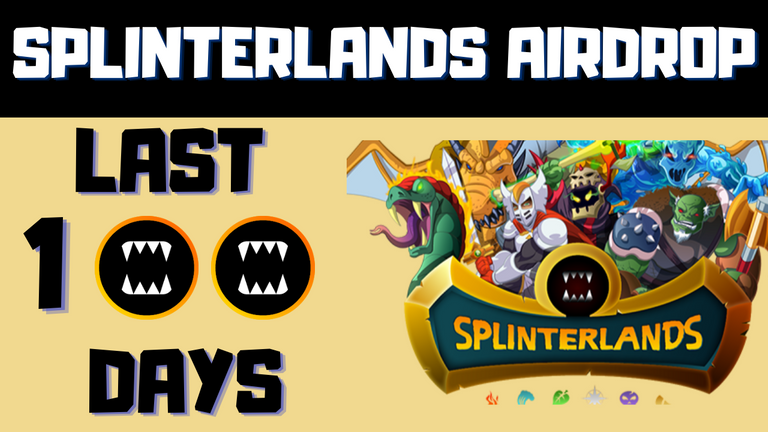 How much SPS do Splinterlands game token holders receive from the airdrop?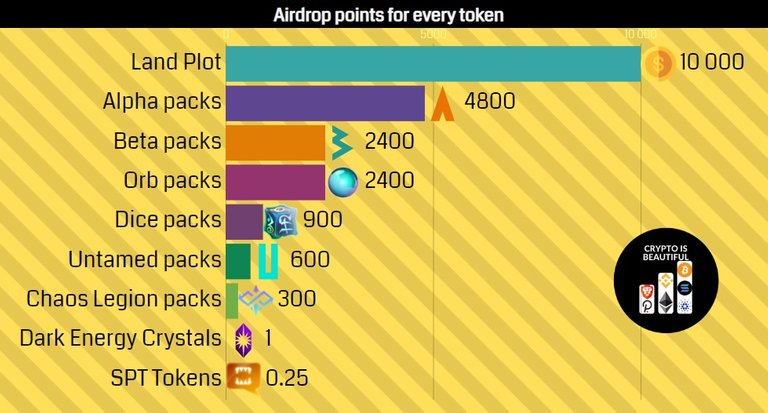 Current calculations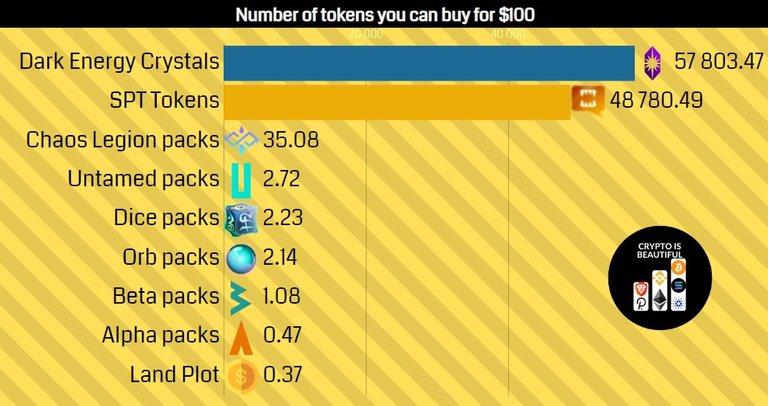 That's how much SPS you'll receive over the last 100 days of airdrop. If you would still like to join then the most profitable are: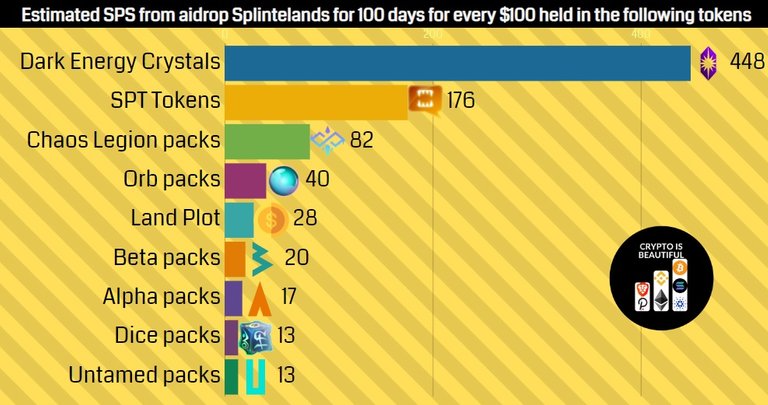 ROI after 100 days at current prices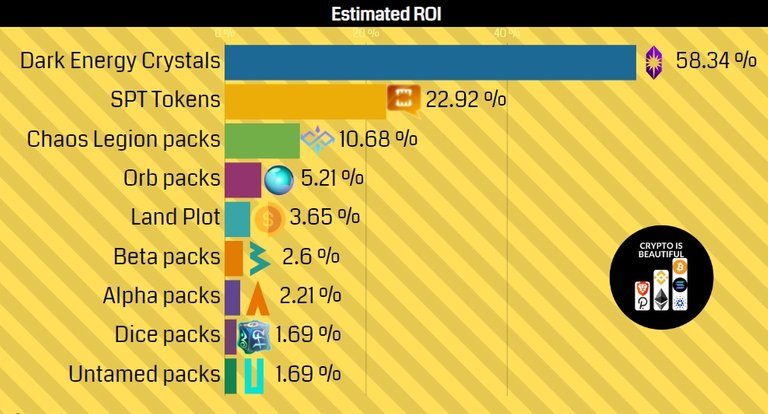 Remember that everything can change and these results are not guaranteed. They could be worse or better depending on whether the prices of these tokens rise or fall.
You can find the current airdrop calculations at: https://splintercards.com/tool-sps-airdrop.html
Splinterlands in not done yet.
Both SPS and DEC prices have fallen sharply since their ATH. Is this a good time to buy? I am not a fortune teller but there are reasons to be optimistic.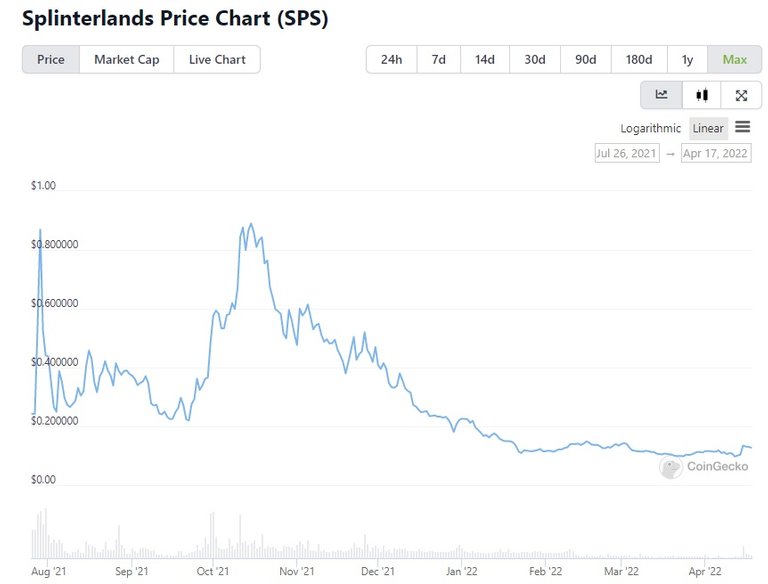 Source: https://www.coingecko.com/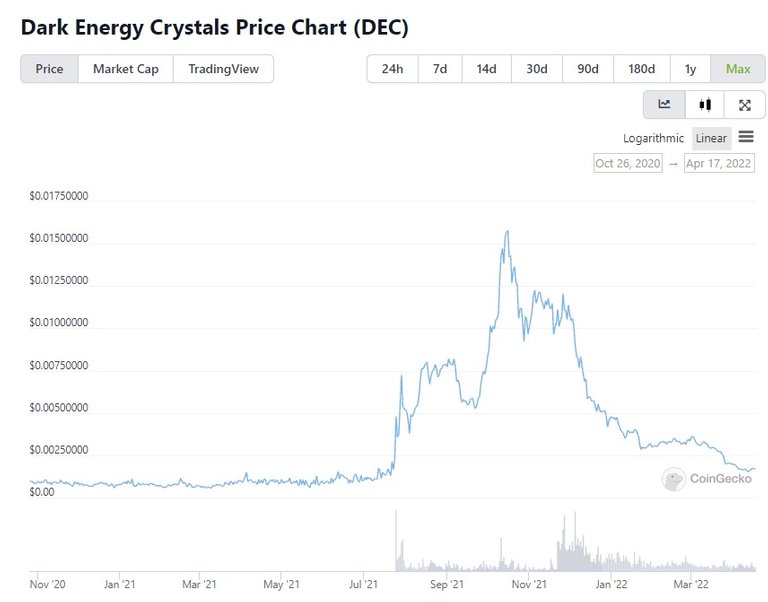 Source: https://www.coingecko.com/
Later this year there will be a real revolution in Splinterlands. There will be Land Expansion, the possibility of mining resources, creating weapons and discovering spells. The game will stop being just a card game. This may attract new players and it will certainly make a lot of noise. So there is a chance that the price of SPS token will increase.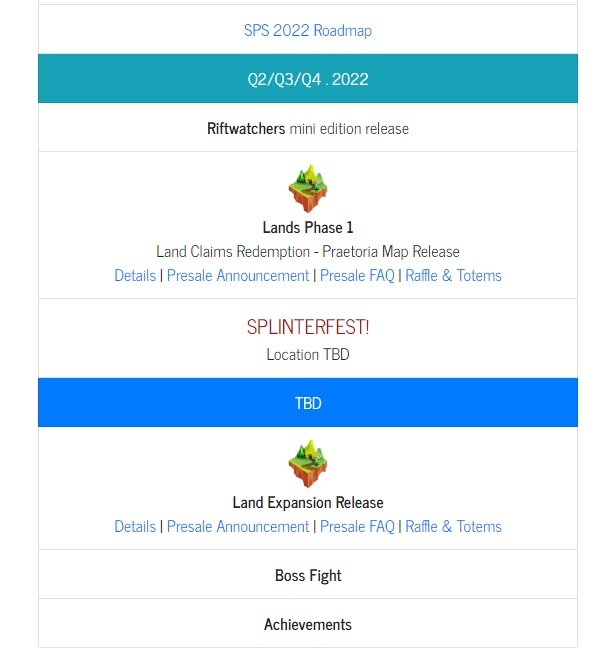 Source: https://www.splintercards.com/future.html
What will happen to DEC tokens? Currently they give the highest ROI from airdrop so a lot of people bought them because of that. When the airdop is about to end holders will start selling them off so the DEC price will probably fall heavily. They still have value though because you can use them to buy or rent Splinterlands game cards.
Loot chest - open or not to open?
If you have any Chaos Legion packs it is better to keep them for later. The prices of cards in Splinterlands have dropped a lot and it is better to buy them directly on the market than to count on luck in packs.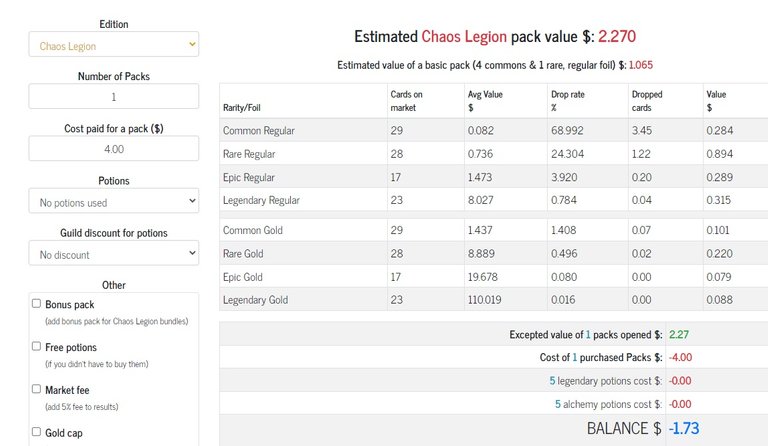 Source: https://www.splintercards.com/tool-packvalue.html
I know that some people are addicted to opening them so this probably won't stop you. 😂
---
Do you want to play the most popular card game on the blockchain - SPLINTERLANDS?
CREATE ACCOUNT HERE - https://splinterlands.com?ref=cryptobeautiful
---
---
---
---