The most popular blockchain games.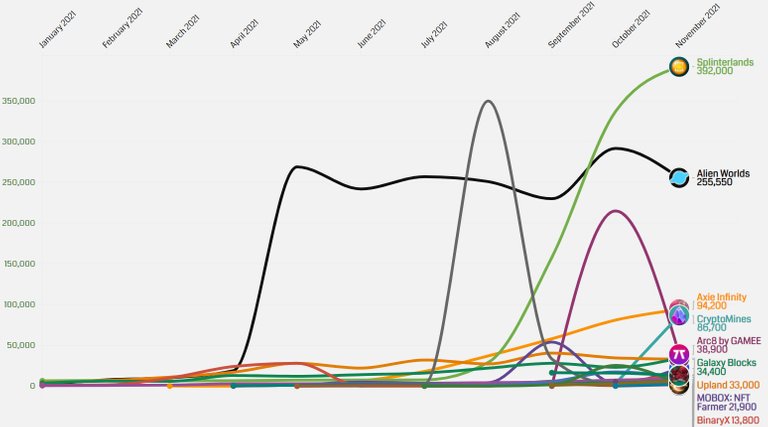 Daily users of the most popular blockchain games in 2021.
---
Blockchain gaming is growing in popularity.
The first half of the year belonged to DeFi projects. The second was a boom in play2earn games. In April 2021, the most popular cryptocurrency games were played by several thousand people a day.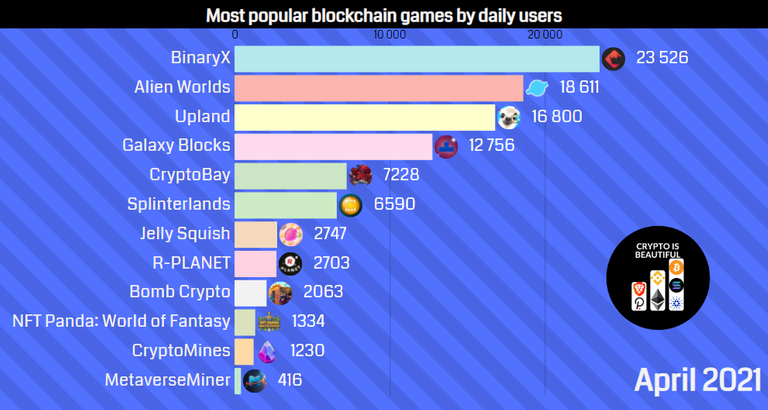 As of November 2021, more than one million people play games created on various blockchains every day.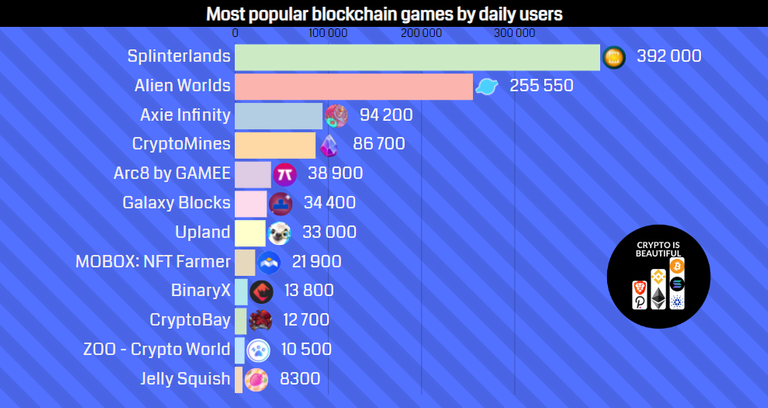 The most popular game right now is SPLINTERLANDS which has been breaking popularity records in recent months.
---
If you want to play it you can create an account here - https://splinterlands.com?ref=cryptobeautiful
---
To better illustrate the dynamic change in the growth of popularity of games on the blockchain I made a visualization that shows the number of daily users of the top cryptocurrency games in 2021.
Gaming coins market capitalization.
Behind the rise in popularity of play2earn games, their market capitalization is also growing. That's how much the marketcap of the biggest crypto gaming projects was a year ago.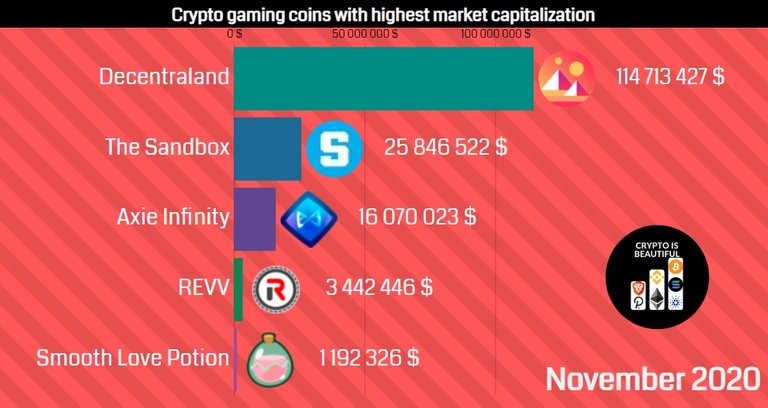 And this is what it looks like today.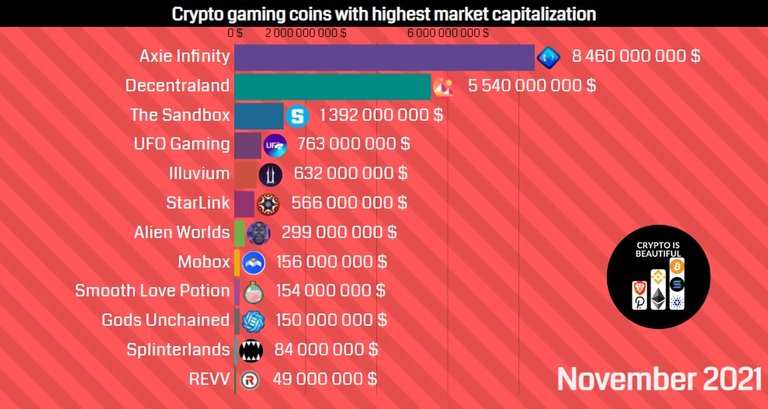 A visualization showing how the market capitalization of the most popular cryptocurrency game coins has changed.
Crazy, isn't it?
It's not all blockchain games, of course. There are new projects being developed every month.
This is how the number of daily players on the blockchain grew according to dappradar.

source - https://dappradar.com/topic/games
According to statistics, as much as 40% of the population plays games. Will the play2earn games boom end soon or is this just the beginning? What do you think?
---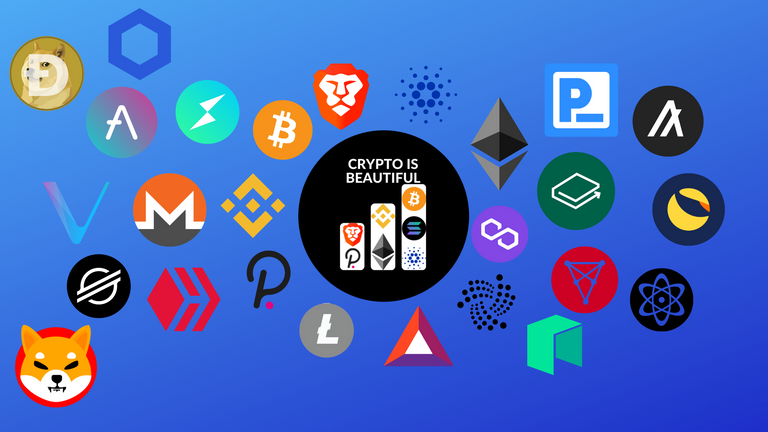 ---
---