How to Undelegate your SPT from wrong curator?
So yesterday I posted the this post and I was really thankful to @btcsam for sharing his knowledge but unfortunately I still cannot unstake or undelegate my SPT. After looking at Hive-Engine Explorer I found out that @drabs587 was able to undelegate his SPT after, I assume, mistakingly delegating it to @moster-curator.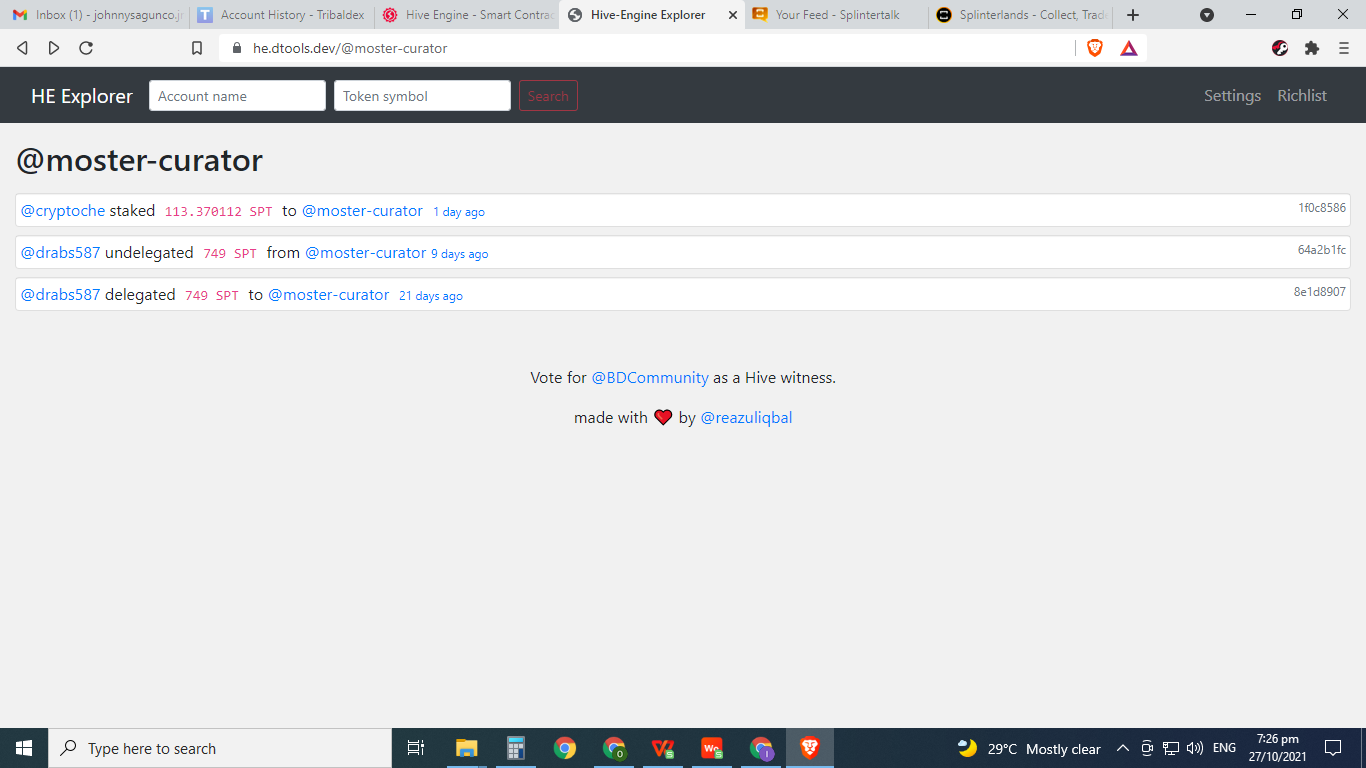 I am really confused and do not know how to get my SPT back. I wish @drabs587 could see this and maybe he can enlighten me.
Guys I know it is only a small amount of SPT but I was really happy when I first got my rewards by posting through this platform! You can truly be rewarded through your effort and by only investing your time and knowledge.
That's it for today guys! Stay safe!
---
---