SHARE YOUR BATTLE Weekly Challenge! GOBLIN SHAMAN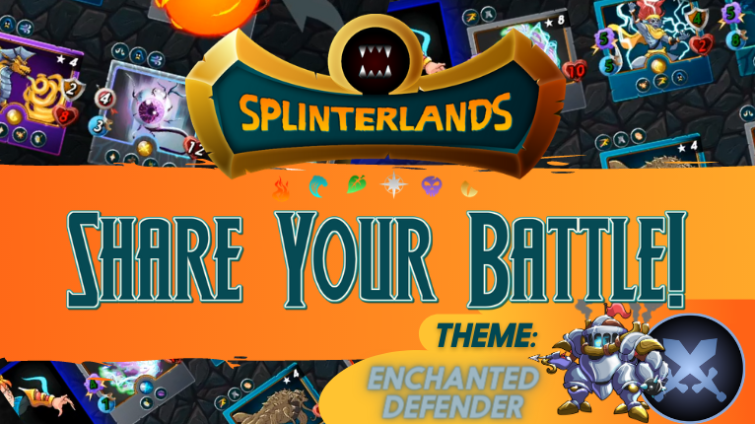 Fire
is one of the most popular splinters for beginner because it is easy to use.
GOBLIN SHAMAN is a really good card with WEAKEN(Reduces 1 health to all enemy monster) ability and decent amount of health plus it unlocks its 1 magic attack on level 3 which gives a huge advantage in bronze 3. Since the level limit for common cards is 3. At level 4 it acquires SLOW(Reduces the Speed of all enemy Monsters by 1. Minimum speed is 1.) which is one of the best ability since SPEED is most of the time a winning factor. As the level increases its health also increases which makes it less vulnerable to snipe attacks.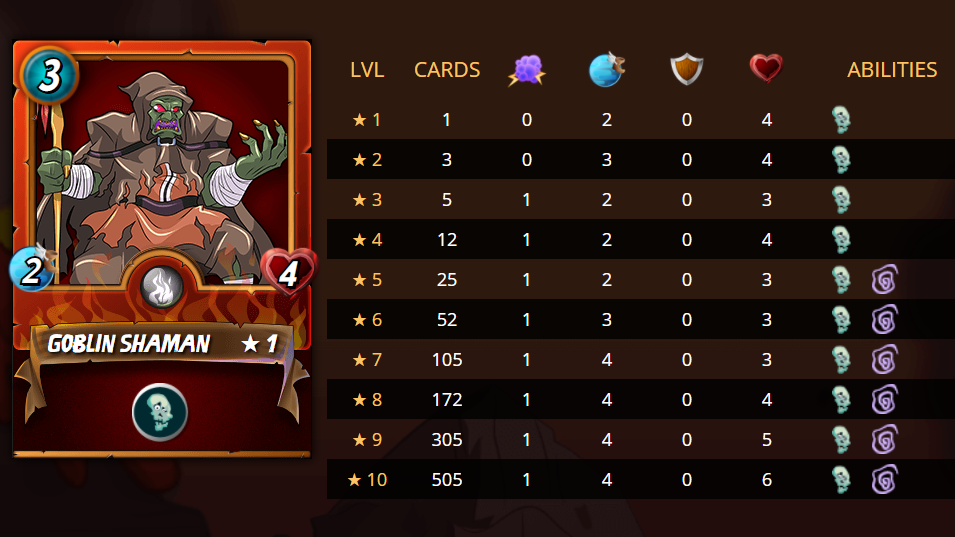 PRE GAME ANALYSIS:
RULESET:
Unprotected-monster do not have any armor and do not get any armor from summoner or abilities
MANA CAP: 15
ACTIVE SPLINTER: FIRE, WATER, EARTH, DRAGON
What splinter to use?
After looking at his previous games, I decided to choose fire since it looks like he does'nt have a Mylor Crowling(Number 1 enemy of Malric hahaha) and hope he really does'nt have one! Another reason is because of the ruleset Unprotected, this is the perfect condition for Malric! Lastly, there is alot of good low mana cap starter cards in fire splinter.
Why use GOBLIN SHAMAN?
Since the ruleset is unprotected it is most likely that my opponent will use cards with decent health. Goblin shaman will be the perfect counter for that! Remider: Heal ability depends on the monsters health(1/3 of the monsters max health rounded down is restored, minimum is 2) so through weaken there is a posibility that the health restored will be lessened.
Positioning
So I used Furious Chicken and Creeping Ooze as my meat shield and Goblin Shaman as my secondary or tertiary tank since I have none. All of my damage dealers are in the backline and fastest on the 6th position in order to deal damage before dying if ever the opponent has a sneak monster.
ROUND 1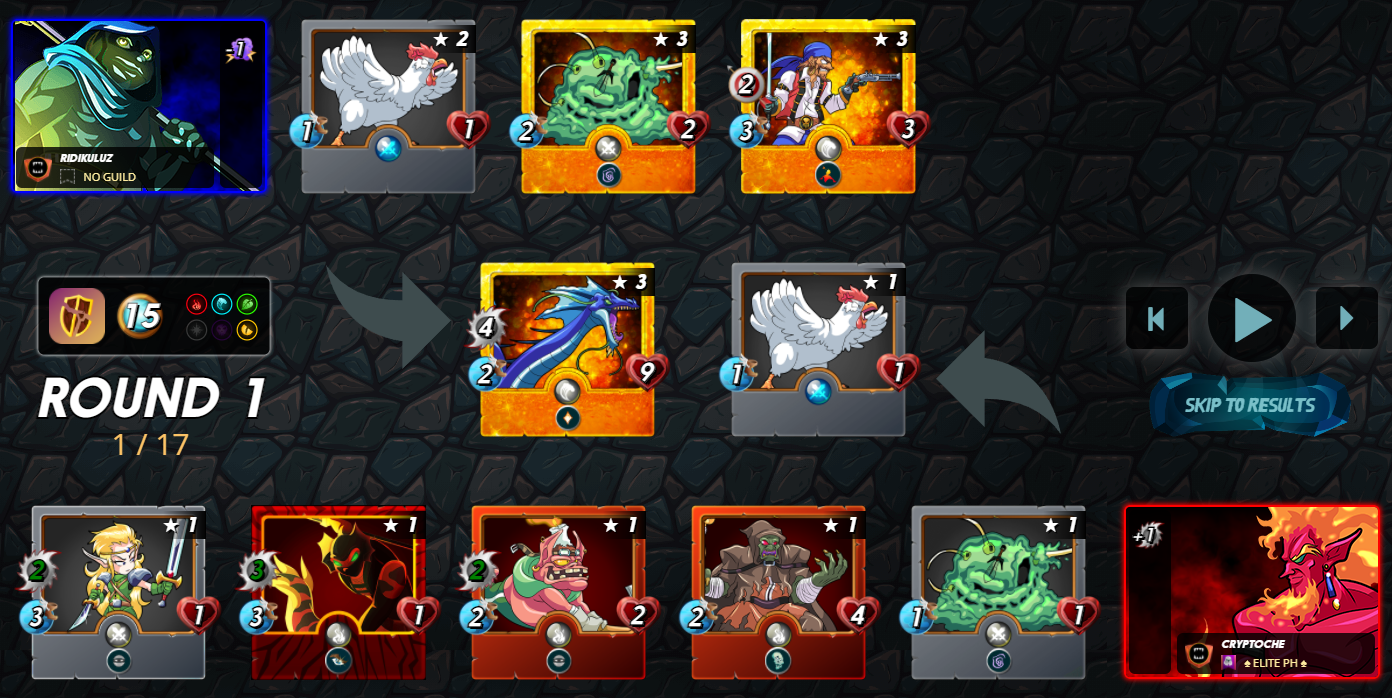 | POSITION | ME | OPPONENT |
| --- | --- | --- |
| 1ST | FURIOUS CHICKEN | SEA MONSTER |
| 2ND | CREEPING OOzE | FURIOUS CHICKEN |
| 3RD | GOBLIN SHAMAN | CREEPING OOzE |
| 4TH | KOBOLD MINER | PIRATE CAPTAIN |
| 5TH | SERPENTINE SPY | - |
| 6TH | ELVEN CUTTHROATH | - |
Guys I know that facing gold foil cards and higher level of monsters are pretty intimidating but please don't just click surrender! Not everything is about power, your analysis and decision making can compensate for the difference in power.
Having said that I was a bit concerned with his line-up hahaha but still I knew I could win! Luckily he really did'nt have Mylor and using Bortus had no effect on me.
So in the first round I managed to eliminate all his monsters at the backline with one hit! Thanks to my GOBLIN SHAMAN it also took one hit to eliminate Pirate Captain.
ROUND 2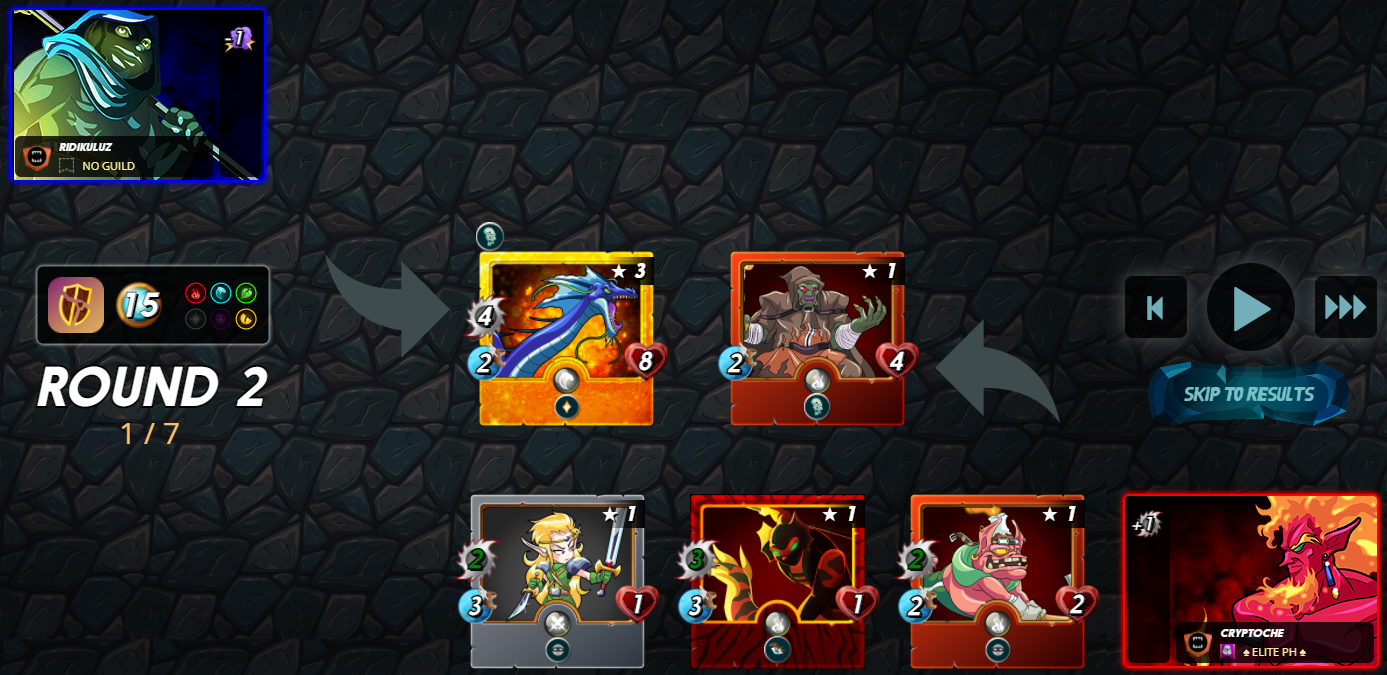 With only one monster left on the opponent I am 90% sure I will win because who knows? One miss and I'm done. So I was saying earlier that WEAKEN may lessen the restoration of health with HEAL and this is what exactly happened. Instead of restoring 3 health sea monster only got 2(1/3 of 9 is 3 but because of weaken Sea Monster's health was reduced to 8 and 1/3 of 8 is 2.67 which was rounded down to 2). Although the minus 1 health returned after eliminating my GOBLIN SHAMAN, it proved my point.
ROUND 3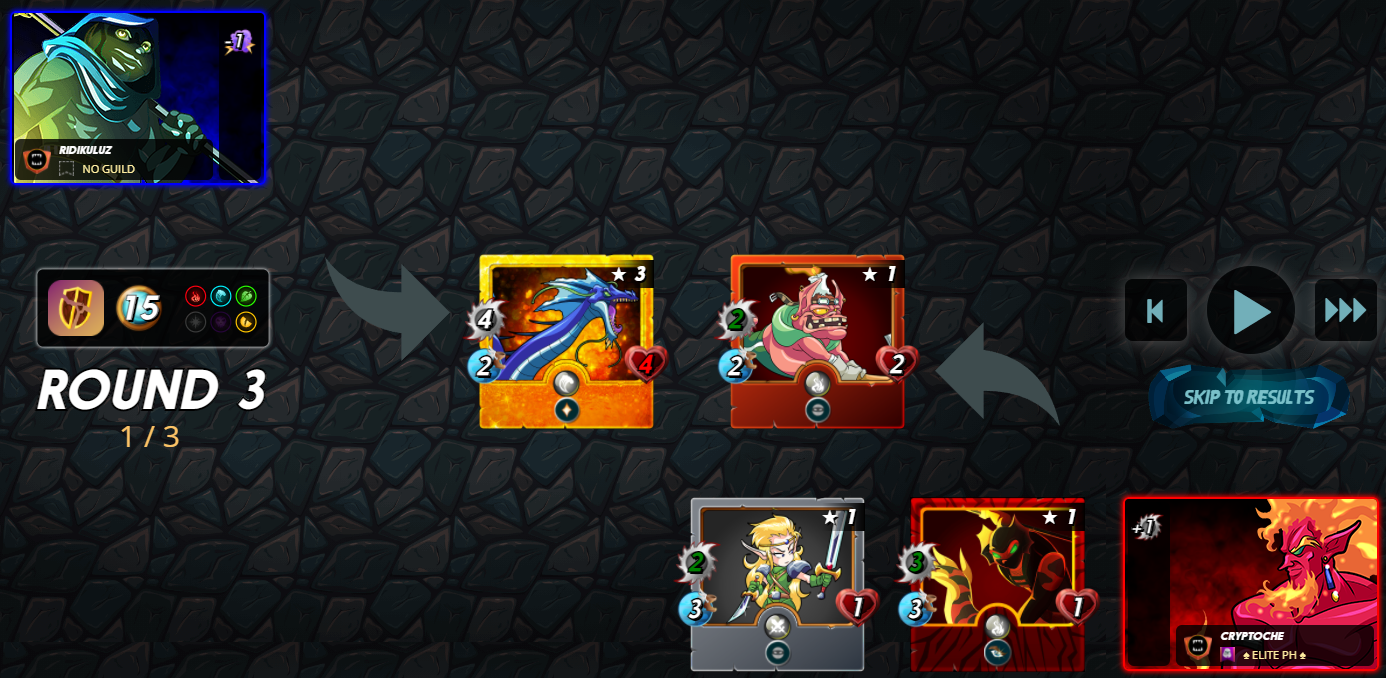 Now I am a hundred percent I will win! HAHAHA
If you want to watch the game here is the link: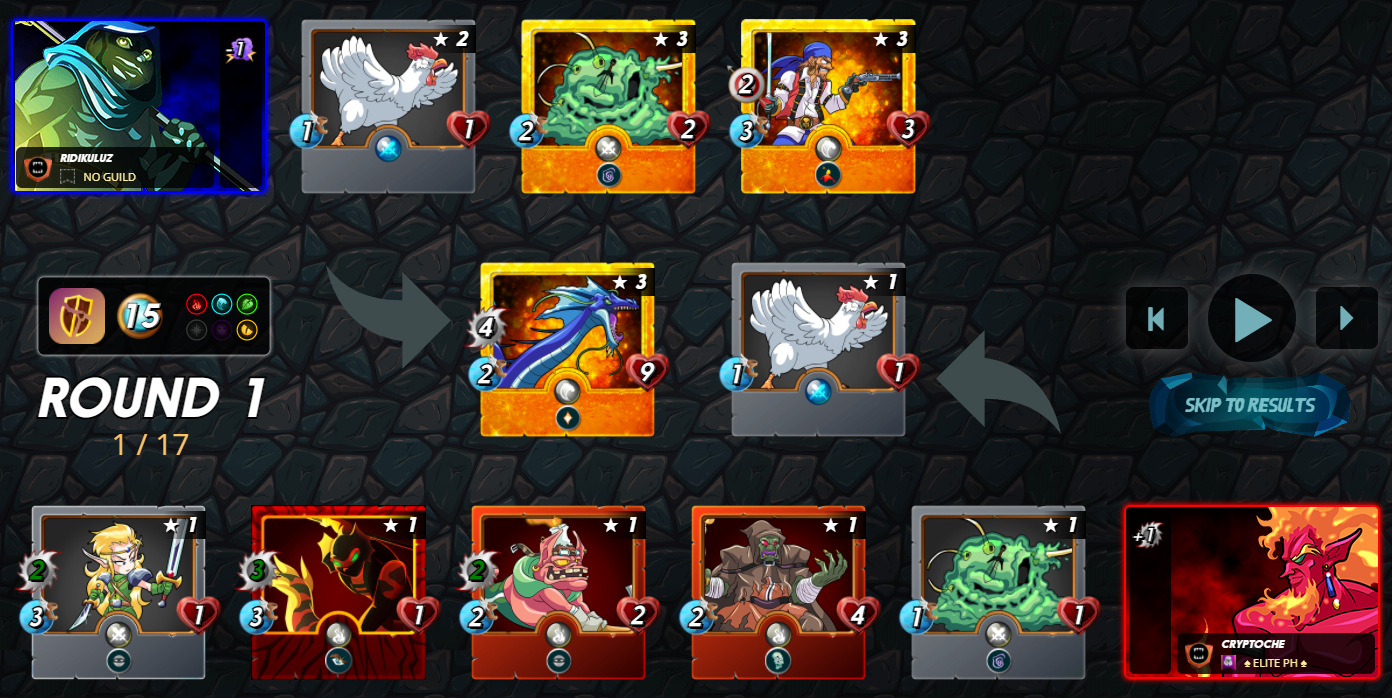 That's it guys! This is my first time participating in this event. Hope you like it!
*If you want to check out the game please click here : SPLINTERLANDS REGISTRATION
---
---