Splinterlands Blog 6

Since it is the season end let me share the reward I got! I got a Gold Foil?!
1st account: Champion 3 - 80 Chests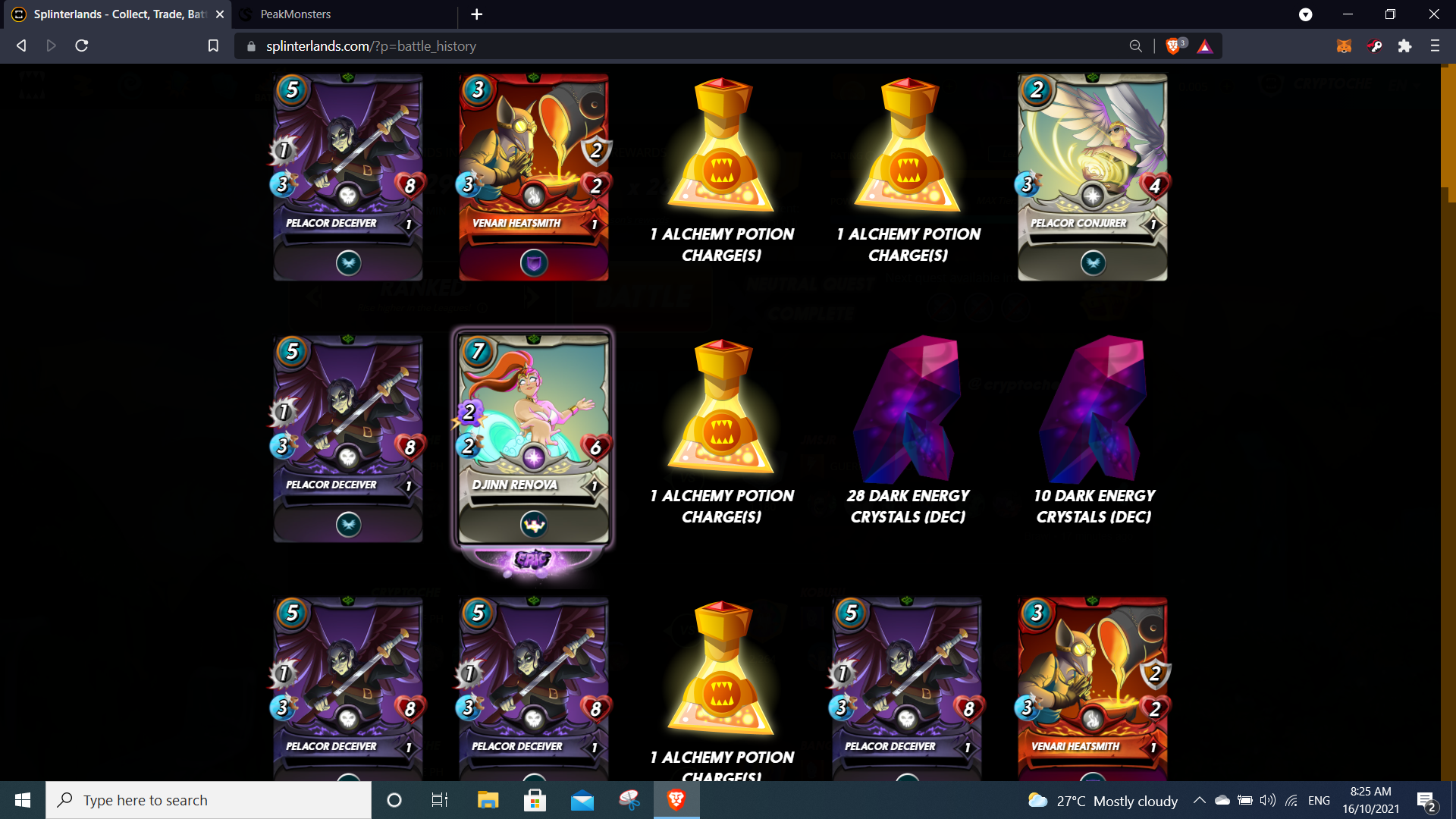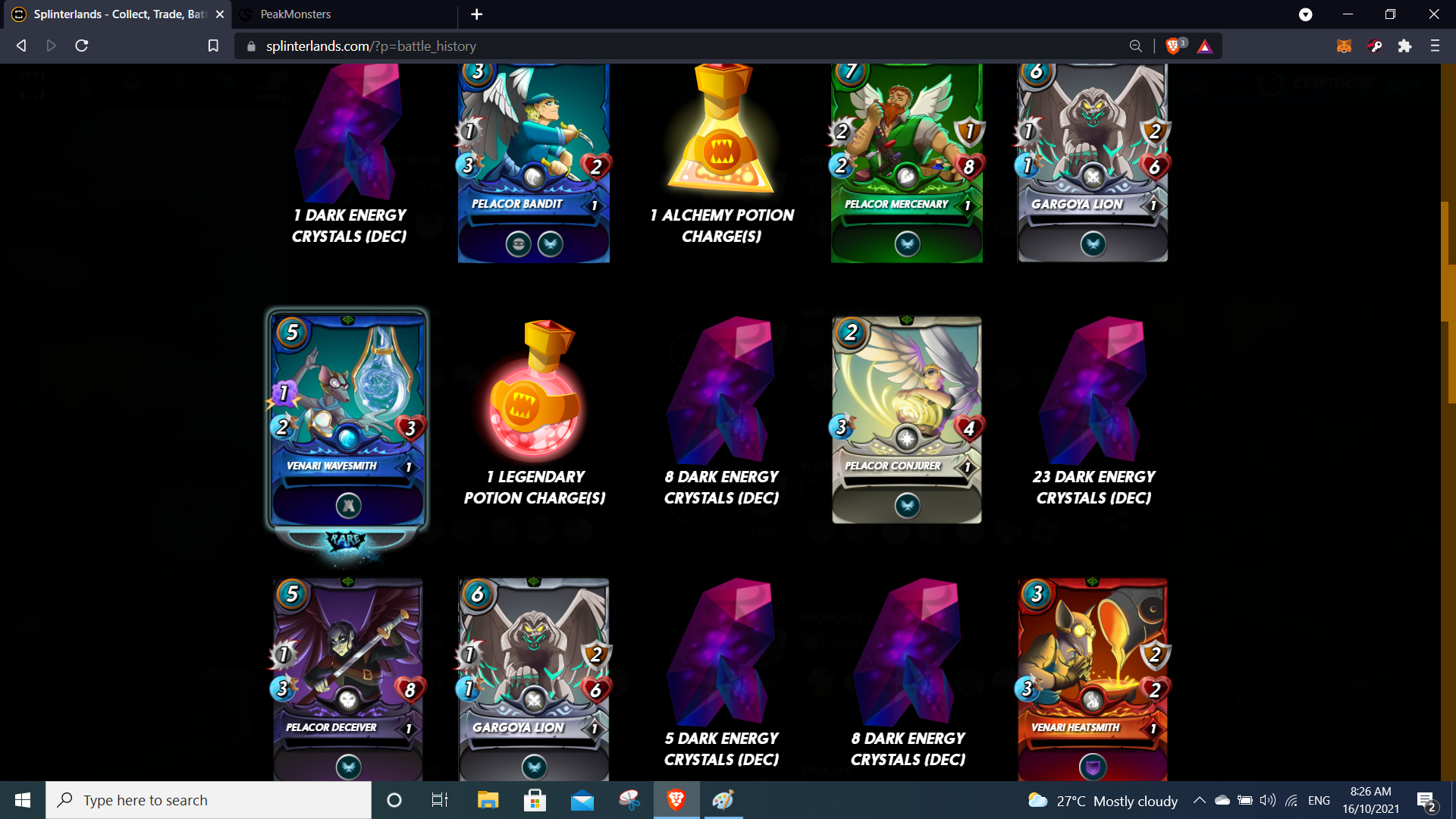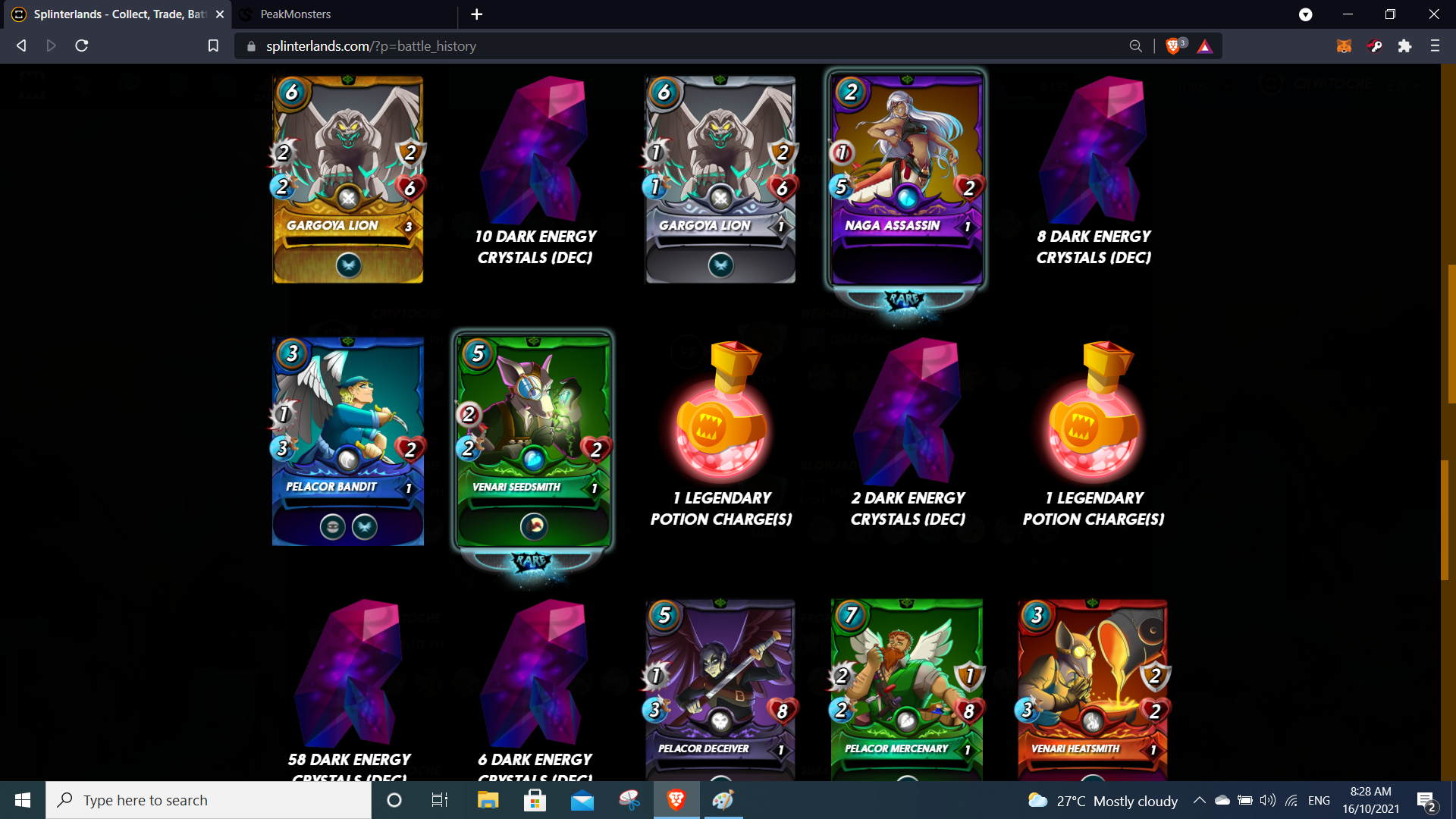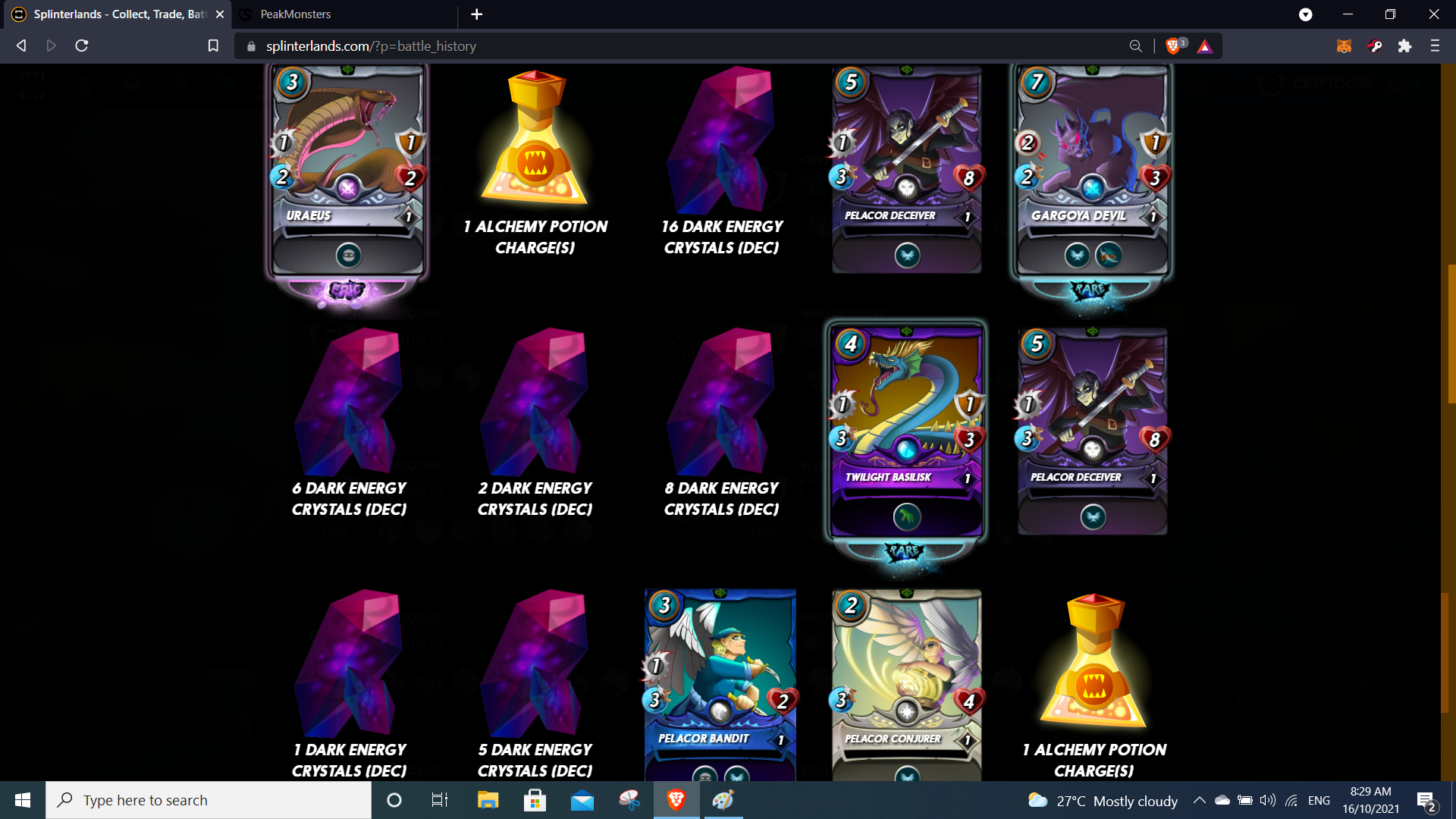 Even though I did not get a legendary card I did get Djinn Renova and Wavesmith so I am still happy! In addition we also got a gold foil Gargoya lion!
2nd account: Bronze 1 - 9 chests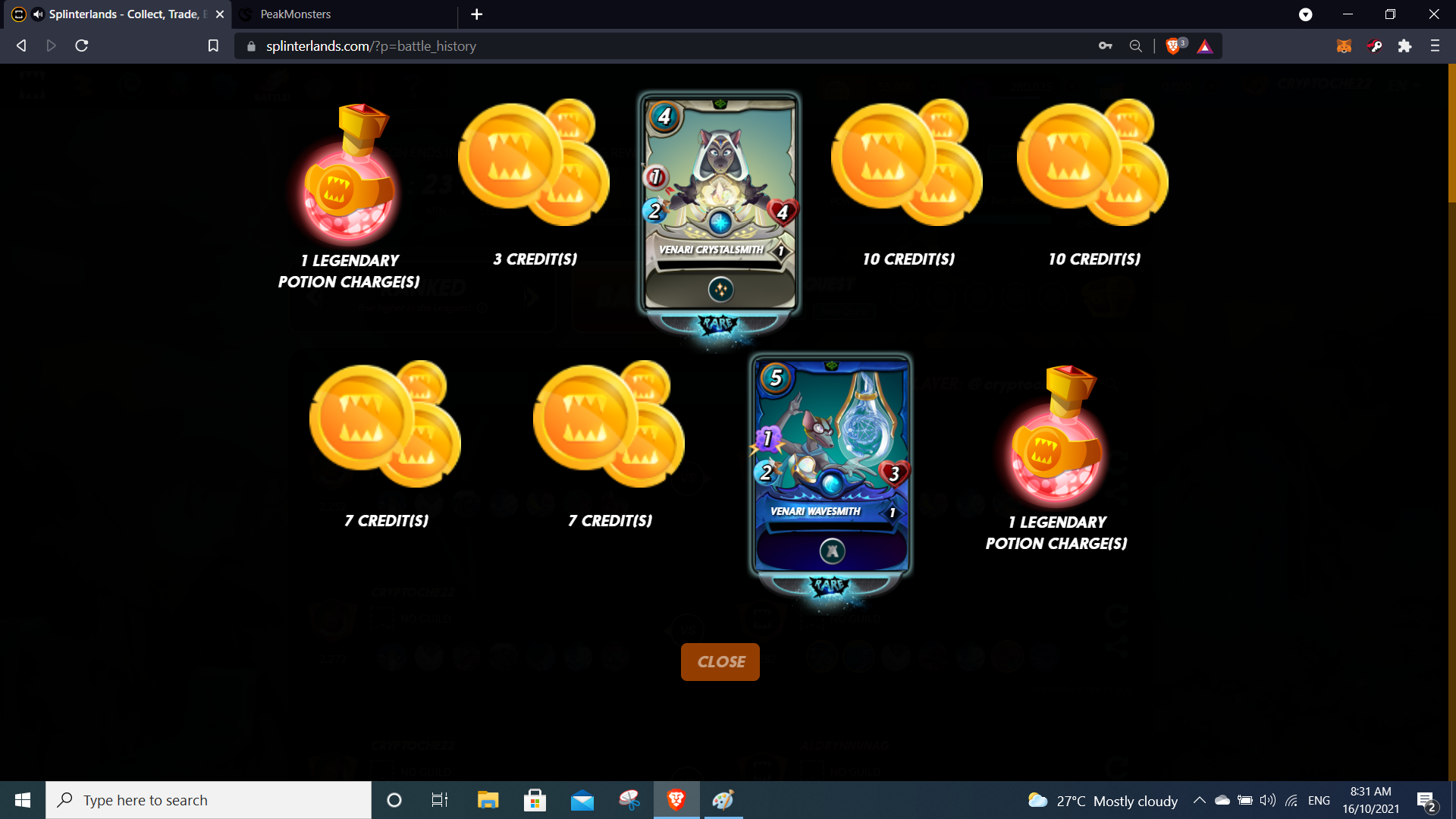 This was a really good drop! 2 rare cards which I really love! Wavesmith and Crystal smith!
So those are my season end rewards! What about you? Feel free to comment on what you got and how you feel about it.
Lastly since I cannot post daily I removed the daily part in my tittle. AHAHA
So thats it guys! Stay safe and healthy! God Bless.
---
---