First Season Rewards - My Splinterlands Journey Day 13
Yesterday was the Splinterlands season ending, and also represented Day 12 in my @Splinterlands journey. It was my first time collecting the season's reward chests. Let's take a quick peek inside the results :)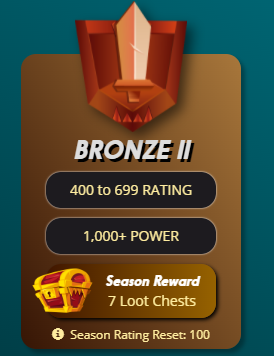 Season Rewards
I joined Splinterlands and Hive on Thursday, January 20th - just a few days into the start of the season. My biggest goals in the journey was to purchase and open at least one new Chaos Legion pack every day, and to complete every single daily quest. Mission accomplished!
It took a few days for me to reach the Bronze 2 Level and to start earning DEC with every win, but I'm now comfortably competing at this rank every day. I ended the season in 128541 place with a rating of 1083. It's remarkable to know that there are that many players involved in Splinterlands!
Overall, I'm quite happy with the results. If I stay consistent with my goals, I'll slowly move up the competitive ranks. For my effort I was rewarded with 7 chests. Here are the results: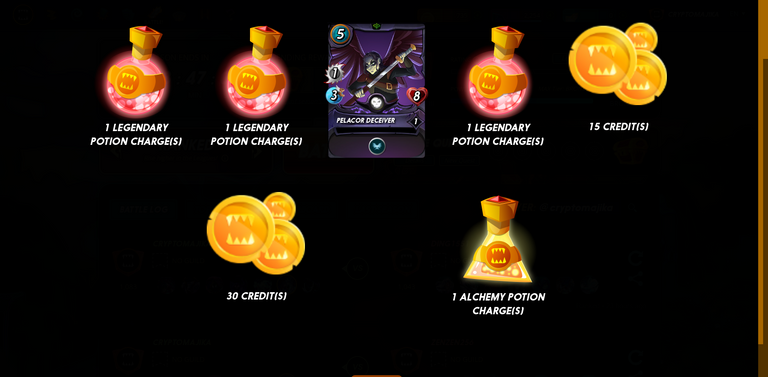 The only card I got was a Pelacor Deceiver, but the additional credits and potions are really starting to add up.
Pack Opening
One pack a day keeps the monsters away!
Today's pack opening was fairly routine with Flying Squid, Mycelic Morphoid, Venari Knifer, Blinding Reflector, and summoner General Sloan all on the menu.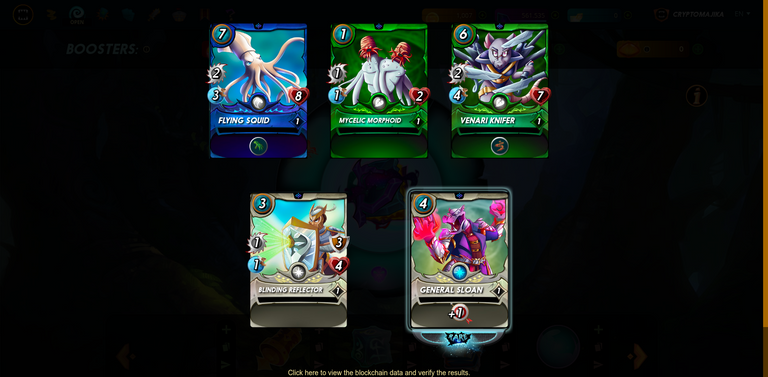 Still no legendary cards yet, but I'm patient and look forward to the day that I uncover one :)
Playing With Yodin Zaku
In a change of pace from my playing routine, I decided to rent the infamous Yodin Zaku for a day. What a wonderful beast!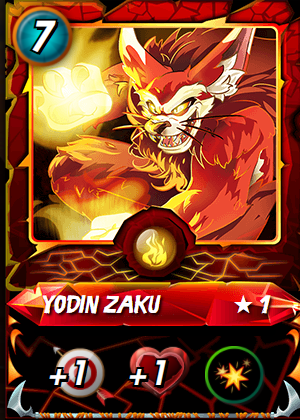 It's easy to understand why this is one of the most sought after legendary summoners. The blast ability alone is enough to take down any player!
The only trouble I ran into was when the opponent played with Water Summoner Kelya Frendul. Kelya's extra armour and speed was an equalizer against the power of Yodin.

Thanks for reading :)
You can support my @Splinterlands journey be checking out some of my previous posts:
Day Nine - Trying Out The New Peakmonsters Pack Analyzer
Day Eight - The Joy Of Thorns - Day 8, My Splinterlands Journey
Day Seven - One Week In - Day 7 of My Splinterlands Journey
Day Six - Do You Play Hunt Royale?
Day Five - More Gold! - Day 5 Of My Splinterlands Journey
Have a great day,
McG @cryptomajika
---
---